Stiff neck home remedies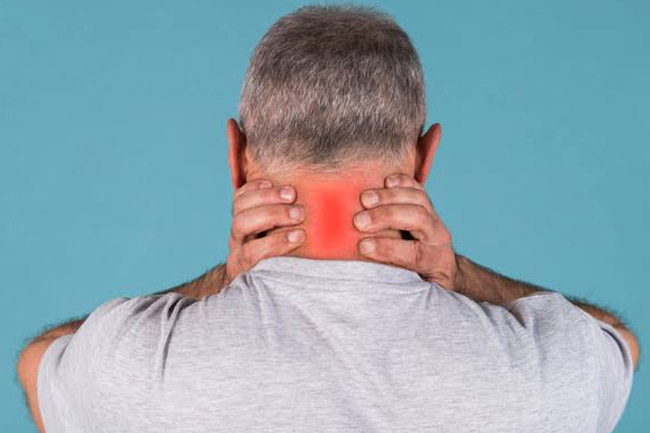 Stiff neck is not a serious medical problem, but it can interfere with your daily activities and make it difficult for you to sleep because of the pain and discomfort. The tendons and nerves in the neck are very fragile, and most people experience this issue at least once in their life. When you have a stiff neck, it can be very painful and make the movement of your neck difficult. There are certain natural treatments that can help in such situation. Read the article further to know about home remedies to treat a stiff neck.
Hot compression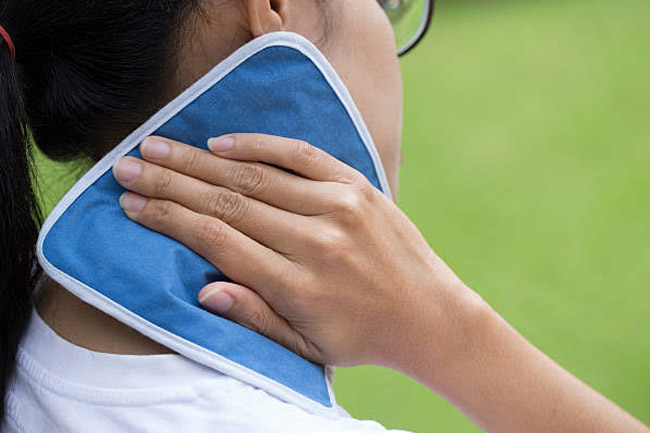 Hot compression can help in tightening the muscles of the cervical spine and should be applied after a cold compress for more effectiveness. It also helps in increasing the blood circulation in affected cervical muscles and reduces the pain in stiff neck. You can apply a hot application, such as a hot water bottle or a heating pad for atleast 15-20 minutes. Do this atleast thrice a day until the stiff neck gets back to normal.
Turmeric milk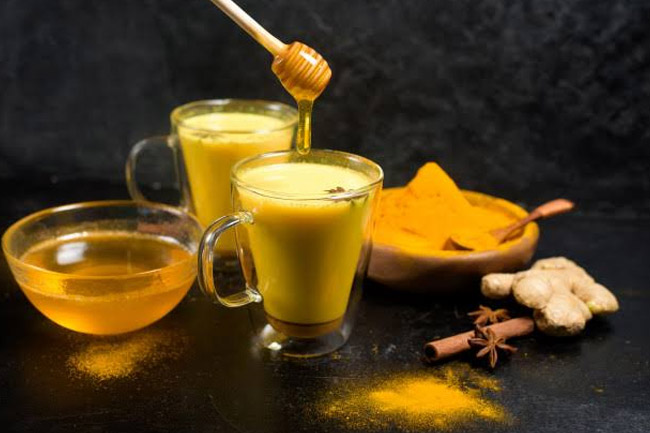 Turmeric is one of the best and easiest natural remedies for anything related to pain and stiffness. It contain anti inflammatory properties that can help in managing the pain, stiffness and swelling. You can drink turmeric milk before sleeping at night. Following this home remedy for a few days can provide relief with stiff neck. The herb quickens the healing process as well.
Cold compression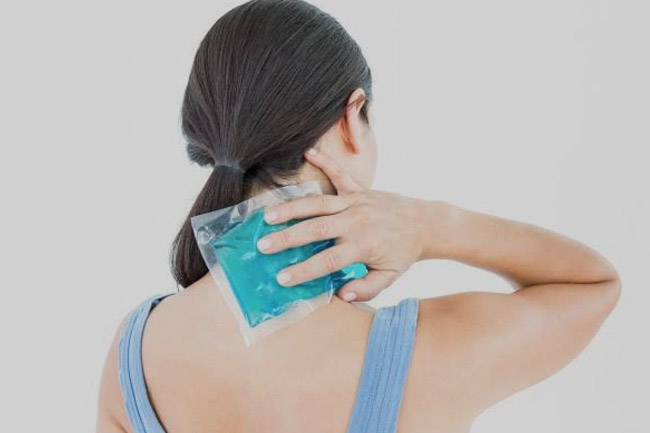 Cold compression can help in easing the stiff neck and pain by restricting the buildup of lactic acid. Ice can make the affected area numb to reduce the pain and inflammation. Put a few ice cubes in a plastic bag and then it in a dry towel. And, you can also use a bag of frozen peas or an ice pack from the market. Apply the cold compression pack on your neck (on both sides), at the base of your head, or between your shoulders for atleast 15-20 minutes.
Stretching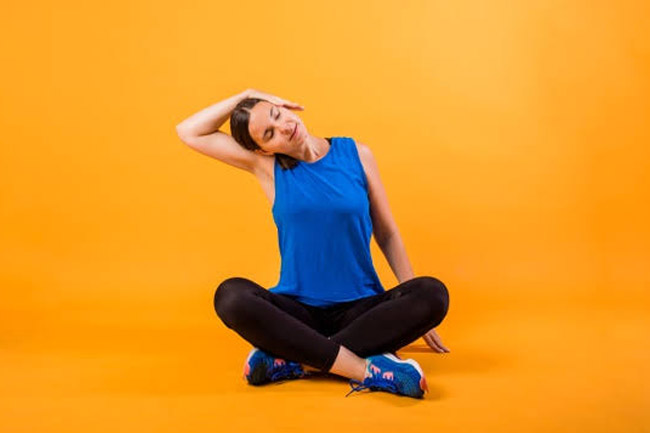 Stretching the stiff neck slowly can provide neck pain relief. This is a simple home remedy as it can be done just sitting at your desk or couch. To stretch, squeeze shoulder blades 10 times. Roll the shoulders backward and downwards 10 times. Try to push your head backwards with hands support for your neck and hold for 30 seconds. Then, start bending your neck on the side keeping the shoulder straight. Stay in the position for 15 seconds to feel the stretch.
Massage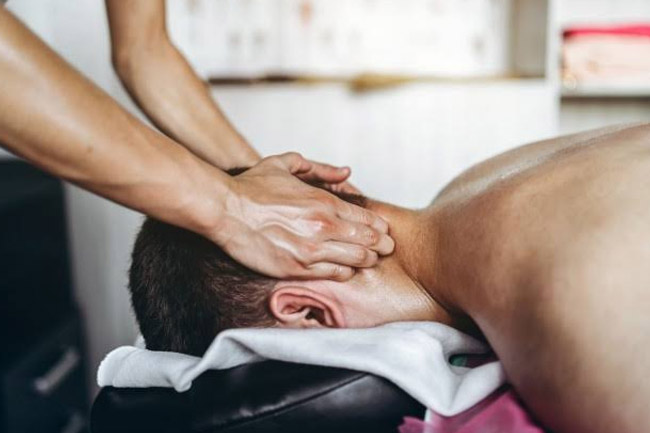 Massaging your stiff neck can also prove to be an effective home remedy. Using essential oils for the massage can make it even more effective. To use this natural treatment, you can massage your neck gently using essential oils for quick relief from the stiffness and pain. Use a few drops of peppermint or clove essential oil and mix it with olive or coconut oil. Massage your neck gently using this oil until you get relief.
Acupuncture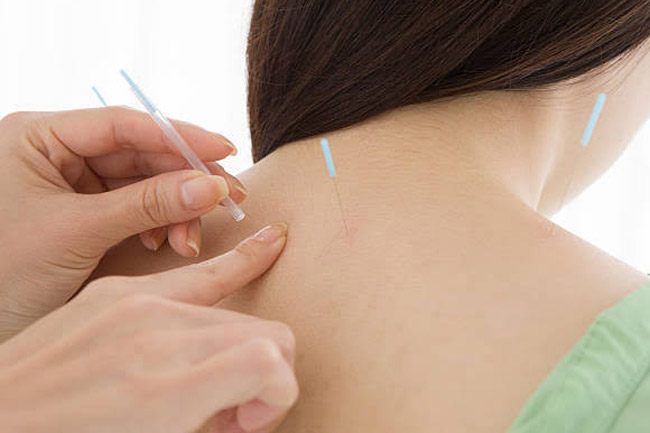 Many people believe in acupuncture as an alternative therapy to get rid of stiff and painful muscles in any body part. In this natural procedure, needles are inserted in specific pressure points on your body. There are researches required to identify the health benefits, but it is being practiced since many years in Eastern medicine. Do this only with the help of an expert using sterile needles.
Warm water soak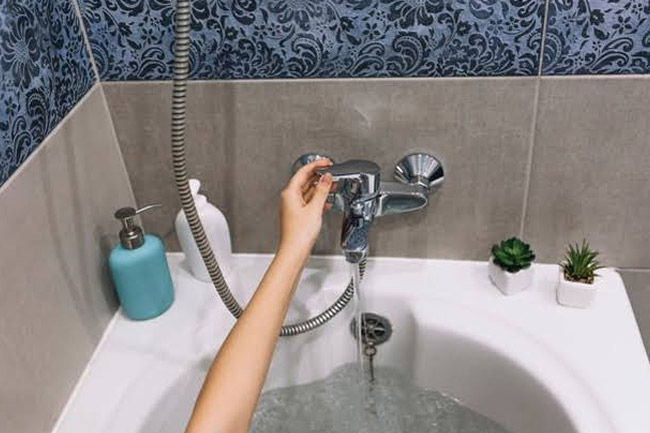 Another natural way to treat stiff neck is a good warm water soak. It works similar to a hot compression. A hot water bath along with some epsom salt can be an effective and quick home remedy for stiff neck. This warm water soak helps in relaxing and opening up the tight muscles. On the other hand, the epsom salt helps in dealing with inflammation and improving blood flow in the affected area.
Apple cider vinegar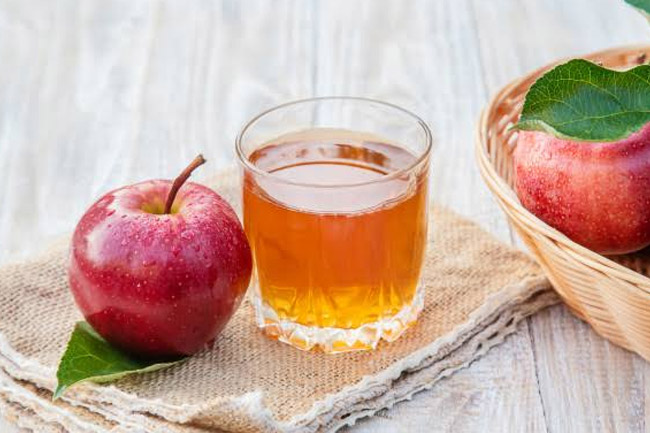 Apple cider vinegar or ACV is an amazing natural treatment to treat a stiff neck. It contains antioxidants and anti-inflammatory agents that can help in providing relief from stress and muscle pain. To use apple cider as a home remedy for stiff neck, just dip a napkin or tissue in some apple cider vinegar and keep it on your neck for an hour. Let it stay in the same position. Repeat this natural remedy atleast two times a day.
Change sleeping position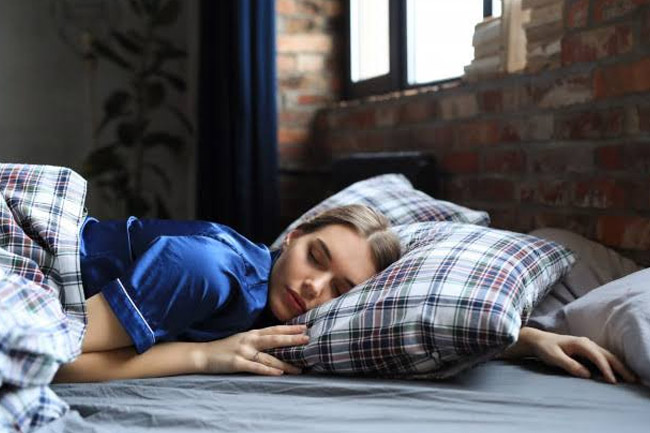 Another useful home remedy to get rid of stiff neck is changing the sleeping position. If you are suffering from this condition, it is advised to sleep on your side or back, but not on your stomach. This will help in not twisting your head and avoiding neck injury. It is also advised to use the right sleeping pillow if your are having a stiff and painful neck. You can talk to your doctor about the right sleeping position.