Home remedies to treat laryngitis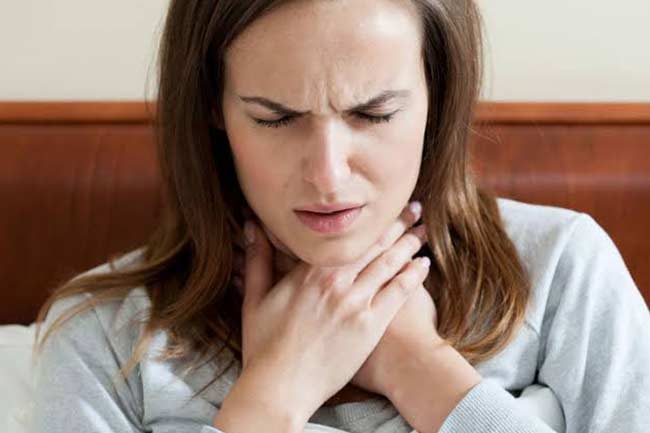 Laryngitis causes inflammation of the larynx or voice box, because of overuse, irritation or any infection. The vocal cords are located in the larynx covering muscles and cartilage. Usually, vocal cords open and close smoothly, making sounds  through the movement and vibration. If a person is suffering from laryngitis, then the swelling and irritation can cause a disturbance in the sounds produced and the voice becomes hoarse. In most of the cases, it is an acute condition with mild symptoms due to a viral infection or voice strain. But, constant hoarseness can be a cause of severe medical condition.  The main symptom of laryngitis is a hoarse voice. If you are not having any symptoms of any severe health problem, there is no requirement of rushing to the emergency room. You can treat the  symptoms at home, using simple natural remedies and teas. In laryngitis, the vocal cords get inflamed and swollen and need time to get healed. The best way to cure an irritated vocal cord is to give plenty of rest to your voice and avoid a lot of talking or shouting. Read further to know about 6 effective home remedies to treat laryngitis.
Lukewarm saltwater gargles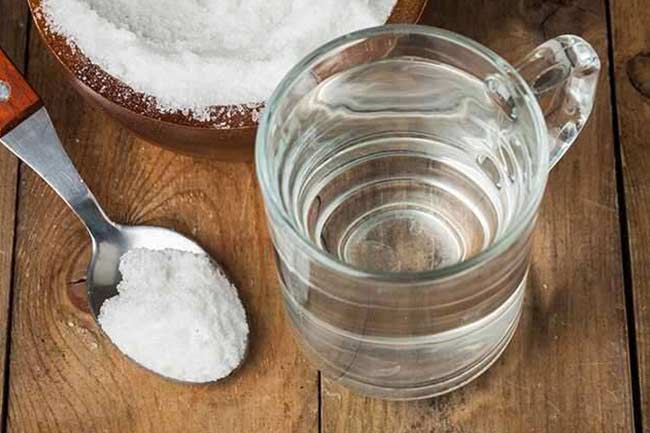 Lukewarm saltwater gargles is an effective home remedy that should be first in line if you are suffering from cough, sore throat, throat pain, irritation and cold. Gargling with warm saltwater is a tested and evidence based home remedy to treat irritated and sore throat in laryngitis. Saltwater has antibacterial properties that kill the harmful bacteria and reduce the throat pain and irritation. The warm water has the power to provide relaxation in the voice box. Just put half teaspoon of salt in half cup of warm water. Dissolve, gargle and spit it out after a few seconds. Repeat this atleast twice a day, everyday and you will see better results within a week. A warm saltwater gargle can also help in bringing your voice back, which gets hoarse because of this condition. Saltwater gargles can provide relief with a sore and scratchy throat.
Herbal teas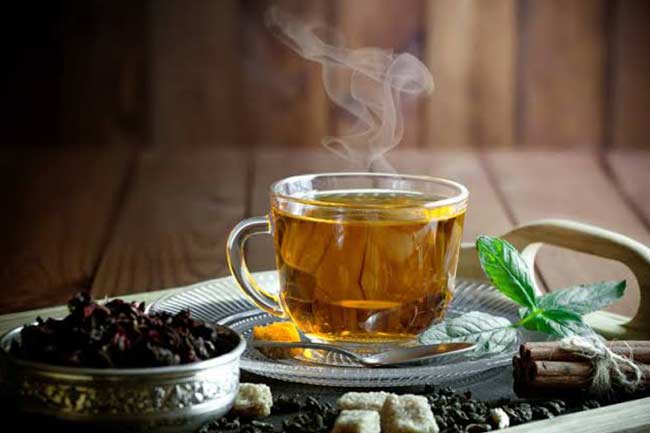 According to many studies, herbal teas such as chamomile tea has the goodness of antioxidants and anti-inflammatory properties boost the immune system and help in treating inflamed vocal cords. Adding a little honey and ginger to your cup of herbal tea can also be effective in getting rid of the irritation and inflammation of the voice box. You can definitely count on this home remedy to treat laryngitis within a few hours. Adding honey and ginger is an easily affordable and available option. Drinking herbal teas is one of the best ways to treat the symptoms of laryngitis. The natural antibacterial and anti-inflammatory properties of honey help in reducing  mucus secretions and treating the symptoms of laryngitis. On the other hand, ginger can cure inflamed mucus membrane of the larynx and other respiratory issues. And, you can also find herbal teabags in the market and online stores easily.
Use a humidifier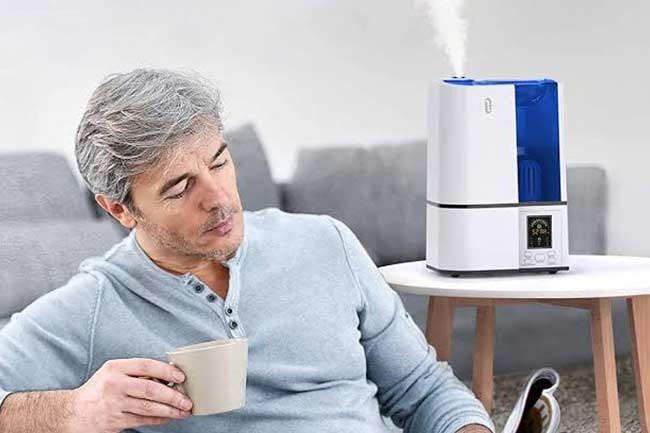 Keeping a humidifier in your room is important to prevent and treat any respiratory issues. It is helpful to have a humidifier in your room, for the betterment of your health and well being. A humidifier  can keep you warm, moisturised and safe from any health problems or acute illnesses. It is a good way to treat laryngitis. Humidifiers help in adding moisture to the air, which can also be helpful for your throat. Adding more moisture in the air can prevent other respiratory problems as well. Your throat tends to dry out naturally at night. When you sleep, you produce less saliva and there is a risk of bacteria buildup in your mouth. When your mouth and throat dry out, your larynx can become even more irritated. Using a humidifier at night can prevent this from happening and help you in recovering from laryngitis as well.
Drink plenty of fluids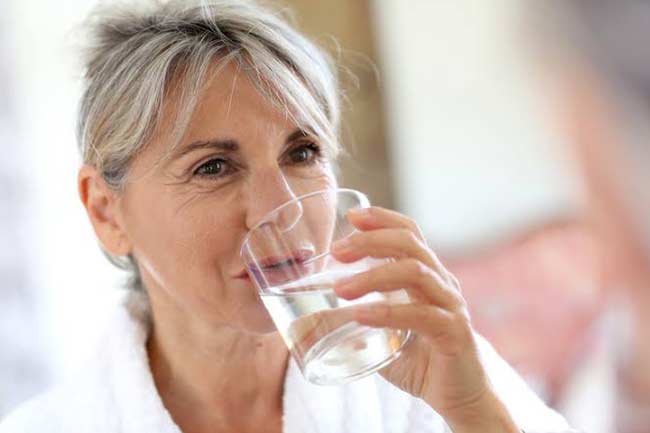 One should also drink plenty of fluids as an effective home remedy to treat laryngitis. However, the beverages should be hot and not cold at all, for example, herbal tea. You have to keep your throat moist and your body hydrated if you want to soothe your throat and get rid of irritation and inflammation. In fact, avoid the intake of alcohol and caffeinated drinks too. Proper hydration is extremely  important, as it helps you in keeping your throat moist and also allows the mucus to clear away. Drinking plenty of warm fluids such as herbal teas, soups and warm water can help in keeping your body hydrated and also prevents the throat from drying out too much, avoiding the risk of contagious infections.
Lozenges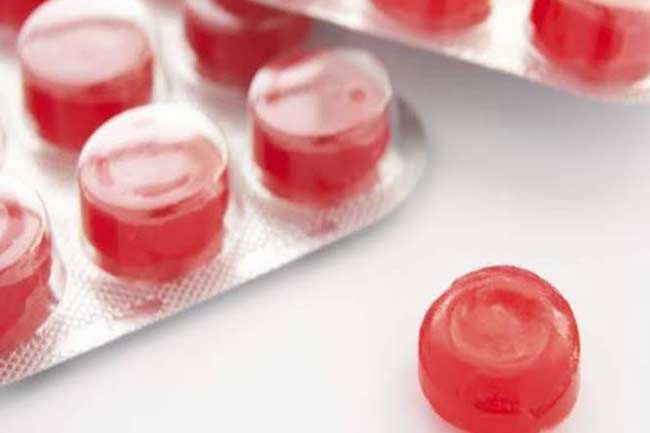 Lozenges also are an excellent way to moisten your dry and irritated throat, caused by laryngitis. In addition, it can also alleviate the pain and reduce productive cough, if there's any. There a a variety of natural lozenges available in different flavours such as peppermint, eucalyptus, honey, orange and other herbal ones which can contributes towards treating cough and soothing an irritated throat. Try a natural throat lozenge like honey-filled ones. In addition, you can talk to your doctor about taking lozenges and how many should be taken in a day. You should also try to give your voice rest in order to heal the symptoms of laryngitis. When you have laryngitis, your vocal cords get swollen and irritated and they require  time to get cured. Therefore, you should also try to avoid situations that need a lot of talking or shouting.
Garlic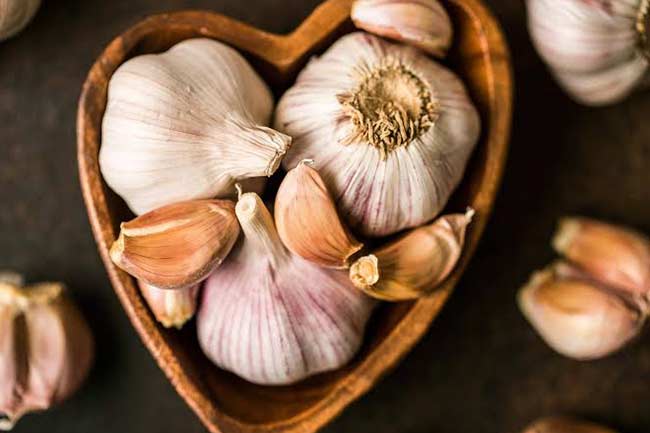 Since so many years, a lot of cultures have being using garlic for the treatment and prevention of throat problems. The antibacterial properties present in garlic can help in combating any kind of infections and treating laryngitis as well. Garlic is a natural antibiotic and has anti inflammatory properties too. Therefore, garlic extract can play a major role in curing your inflamed and irritated throat. You can get rid of almost all the symptoms of laryngitis using this kitchen ingredient. Dice up a few fresh cloves of garlic and put them in a your foods, stir fry, or in a salad. Garlic has a natural protective compound called allicin and other volatile oils, which are released on chewing and crushing it. You can also increase your garlic intake by adding it more in your foods.