Home remedies for hot flashes during menopause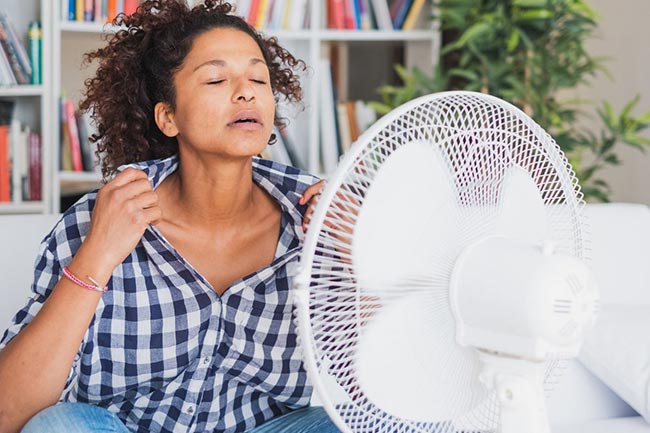 Hot flashes is the term used for sweating or sudden body heat. It is one of the most common symptoms of perimenopause (period before menopause, when symptoms are at peak) and menopause. Menopause is when a woman does not menstruate for more than a year, and that is when hot flashes are common for some time. There are many treatment options for this issue including some natural remedies. Read on to know about some useful home remedies to treat hot flashes during menopause.
Healthy diet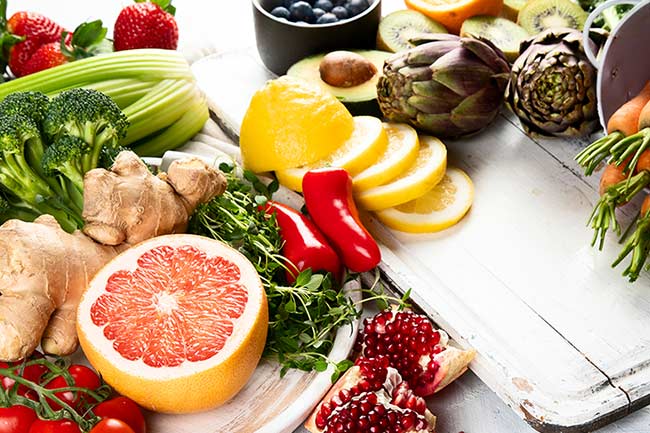 Consuming a healthy diet is essential during perimenopause and menopause. Your diet should include many nutrients, especially proteins and fats. Vitamin E and omega-3 fatty acid rich foods should also be a major part of your daily diet routine. Taking a healthy diet involving these nutrients will help in improving women health and managing the symptoms of menopause, including hot flashes.
Avoid smoking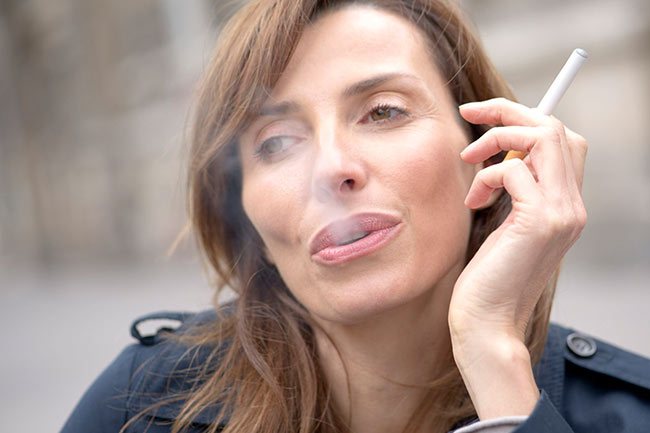 Smoking can worsen the symptoms of menopause, including hot flashes and it can also speed up the onset of menopause in women. It is important to kick away the habit of smoking cigarettes as it can also have many other negative health effects. Quitting smoking can help in reducing the severity and frequency of menopause symptoms, especially hot flashes. 
Relaxing exercises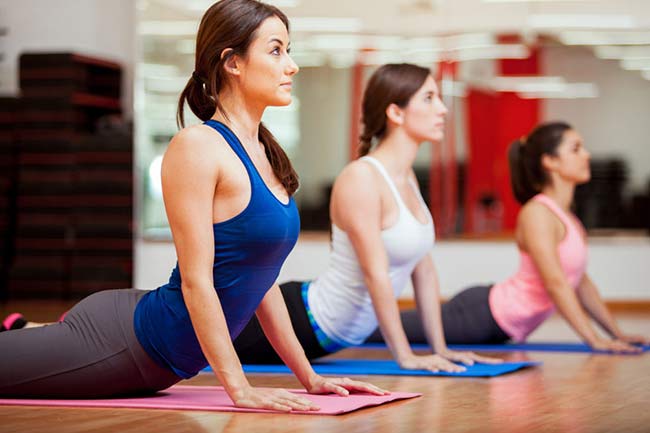 Relaxing exercises and techniques are also considered as an effective home remedy to cure hot flashes during menopause. You can try meditation or yoga at home easily. Breathing techniques help in cooling and calming down your body to control the severity of hot flashes. Relaxation exercises will help in reducing stress, which is one of the trigger factors of hot flashes. 
Licorice root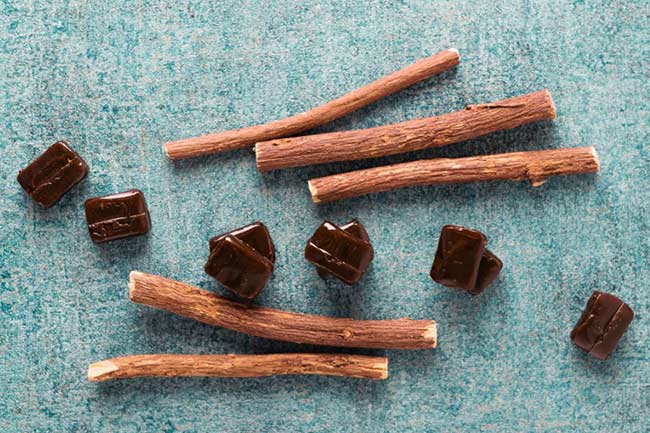 According to a study, women who have licorice root have reduced severity and frequency of hot flashes during menopause. Licorice root contains phytoestrogens, that are plant based estrogens and can help in reducing estrogen levels in women, thus increasing the effect of the hormone in the body. Hence, licorice root is considered as an effective home remedy to treat hot flashes. 
Black cohosh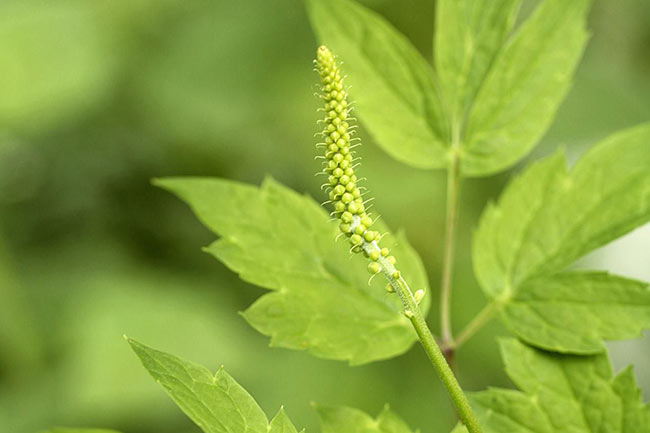 Black cohosh is a herbal remedy that is made from the roots of a plant. It is available in the market in different forms, such as pill and powder. You can try this natural treatment to alleviate menopause symptoms, including hot flashes. However, it is best to talk to your doctor before taking this herb for relieving menopause symptoms. 
Drink cold water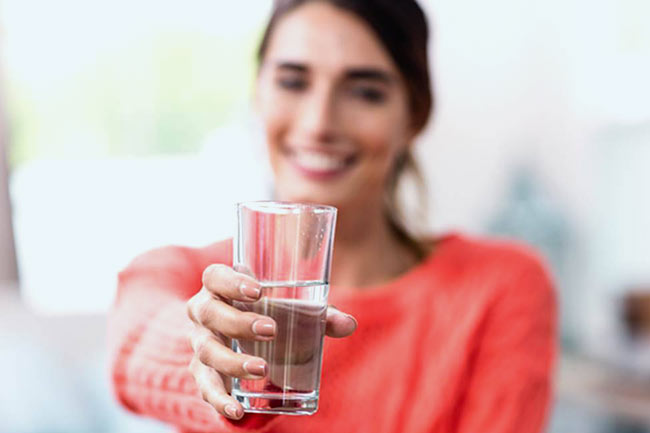 Washing your face with cold water and drinking cold water can also help in reducing the episodes of hot flashes. You can get rid of sudden body heat and sweating naturally by using cold water as a home remedy. You can carry a bottle of cold water with you at all times. It will keep your body hydrated and keep the body temperature balanced. 
Lose weight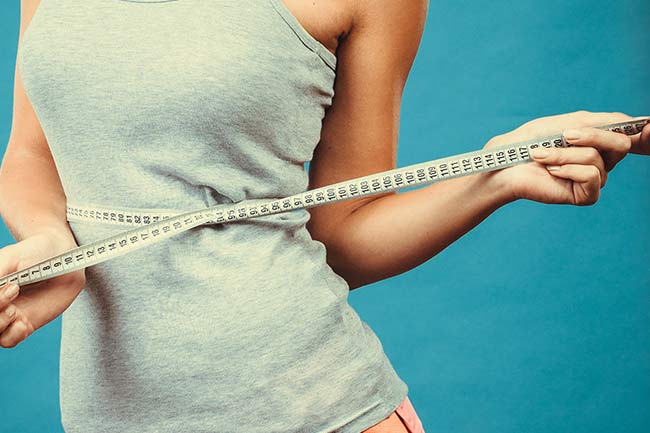 Obese women have a greater risk of experiencing hot flashes during menopause. This happens because excessive body weight leads to an increase in the severity and frequency of menopause symptoms. According to a study, a higher body mass index (BMI) triggers menopause symptoms such as night sweats and hot flashes, causing a lot of discomfort. 
Avoid trigger points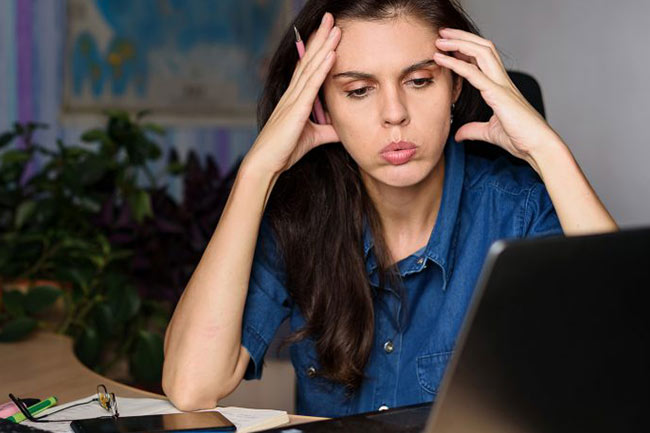 Avoid all trigger points such as stress, alcohol, hot and spicy food and warm environment to reduce the symptoms of menopause. The severity of hot flashes during menopause varies in every woman. However, if you do not avoid the trigger points, then it puts you at a higher risk of worse hot flashes, especially during the night while sleeping. 
Evening primrose oil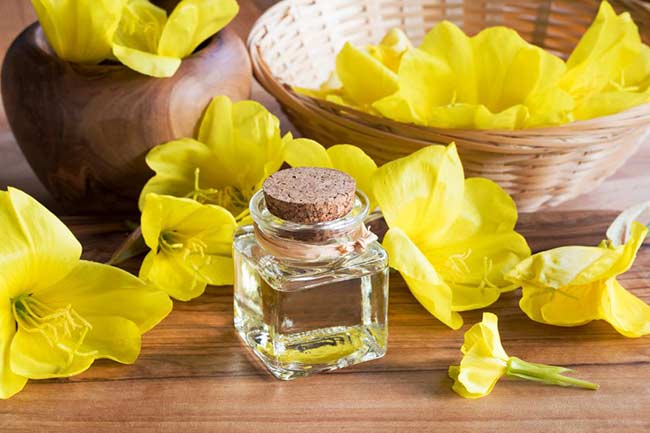 Evening primrose is a flower found in parts of North America and Europe. It is used in modern medicine and can be used as a treatment for many problems such as breast pain, eczema and menopausal symptoms. Evening primrose oilis rich in certain fatty acids that can help in curing hot flashes.It can be taken orally or applied topically as well.