Herniated disc home remedies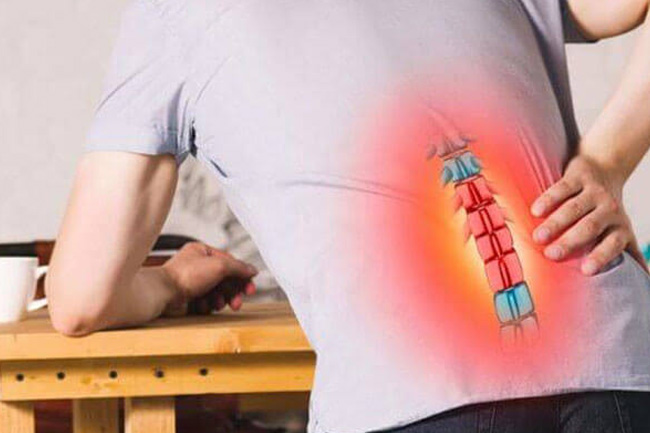 Herniated disc is a condition that develops when the gel-like structure of spinal disc ruptures through a weak area in the outer wall known as the annulus. It is the most common problem that causes pain in the lower back. The patient experiences a little pain in the lower back or no pain at all if the slipped disc does not press a nerve. It mostly occurs because of disc degeneration, which is a natural process that can result in herniated disc because of age-related issues and pressure on the spine. With increasing age, the natural water content of the disc reduces, making them less flexible. So, because of the shrinkage of these discs, the gap between the vertebrae keeps getting small, making the discs at a higher risk of herniation. A motion involving lifting heavy weights trauma due to an injury can also cause the gel-like inner material of the disc to slip. There are some factors that can put you at a greater risk of developing a herniated disc such as gender, sedentary lifestyle, obesity, physical stress and consumption of tobacco. Around 80% people experience a relief with their symptoms within a span of four to six weeks and can go back to their normal movements after getting proper slipped disc medical treatment  and trying some simple natural remedies at home. Read further to know about some home remedies to treat herniated disc.
Warm or cold compression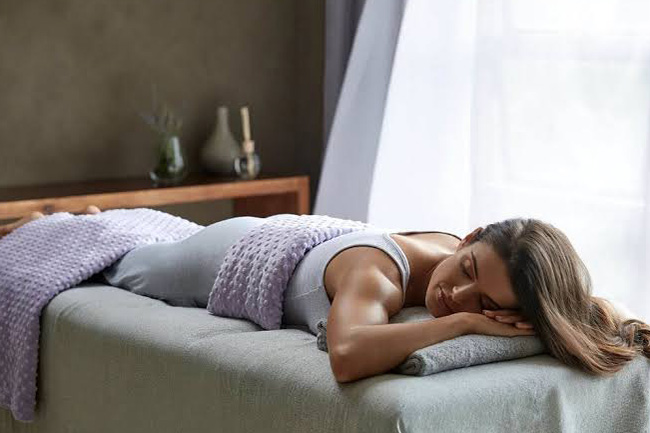 Warm compression reduces the pain in tensed muscles that are commonly associated with a lumbar herniated disc. It relaxes the muscles and loosens them up to give relief to spasms due to tightness. It also helps to improve elasticity of connective tissue and improves blood circulation in the affected muscle. You must use warm compressions before doing any physical exercise like stretching, as it will help you do the exercises painlessly. You must also take care of the temperature of the compress to avoid thermal injury. Cold compress are also very helpful in pain relief. They tend to decrease the overall temperature of tissue which produces an analgesic (pain relief) effect. Cold compress also have a anti inflammatory effect. Cold compress can be used after various physical activities like massage, exercise or stretching for relieving pain. 
Physical activity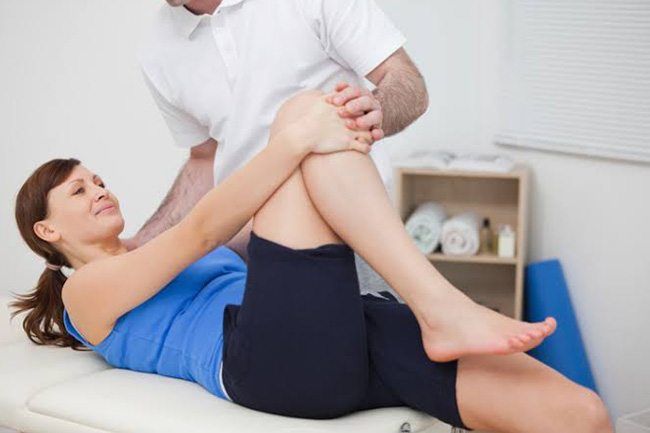 Staying active in our day to day lives can really provide pain relief to those suffering from lumbar herniated disc. You must take care that you do not indulge yourself in strenuous activities because they can worsen the situation. You can go for simpler exercises such as stretching, and supervised massages. Yoga should also be considered, as it improves both your mind and body. Hydrotherapy is also a great option ans it is basically doing exercises in a pool while in water. Water gives your back support and hence decreases the strain in muscles. Sitting in one particular place can make your body more stiff and painful. Hence, it is important to keep moving and engaging into physical activity on a regular basis. But, do not put too much strain or pressure on your spine and take help from an expert while exercising lightly.
Nutrition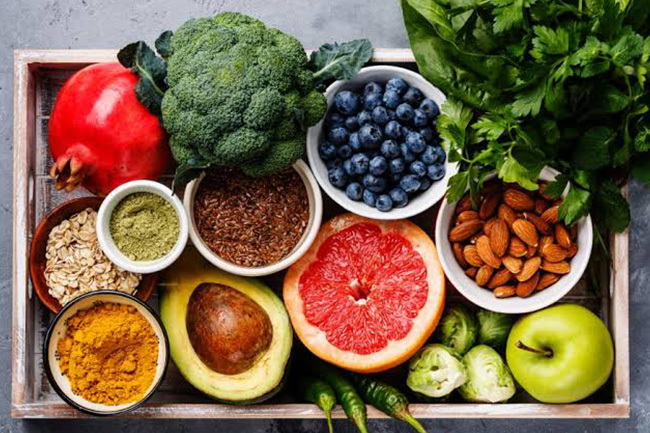 Nutrition is no doubt the most important factor as it is always important to strengthen the body from within. If we don't include required nutrients in our food, exercises and medicines won't be as effective as they should be. Right nutrition also protects you from further injuries. Including collagen in your food will be helpful in this condition. You can try including bone broth in your diet as it is very important for your body. Including right protein is also very necessary and you must prefer all natural and preferably organically fed meat. Diet plays a major role in treating many conditions including herniated disc. It helps in easing the pain and with many other symptoms as well. You can talk to your dietician and create a diet plan focusing on the foods beneficial for your condition.
Meditation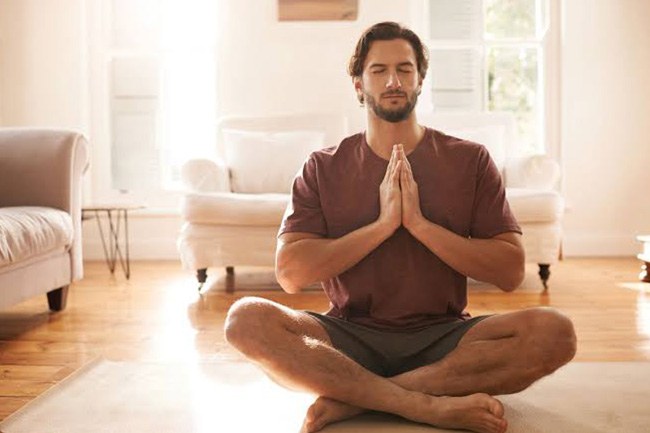 If the pain is persisting, then it is best to visit a doctor who can suggest the needed non-steroidal anti-inflammatory drugs to help in easing the pain and reducing inflammation. Muscle relaxants can also be helpful in this condition of muscle spasms but they must be prescribed by a doctor only. It might not be the perfect cure, but meditation is a useful home remedy that can help in coping up with the symptoms of lumbar herniated disc naturally. In fact, meditation also works with many other types of pain. This natural remedy can also eliminate the stress one may take due to the discomfort caused by this condition. It will relax both your mind and body. Meditation has many other added health benefits along with treating herniated disc. 
Massage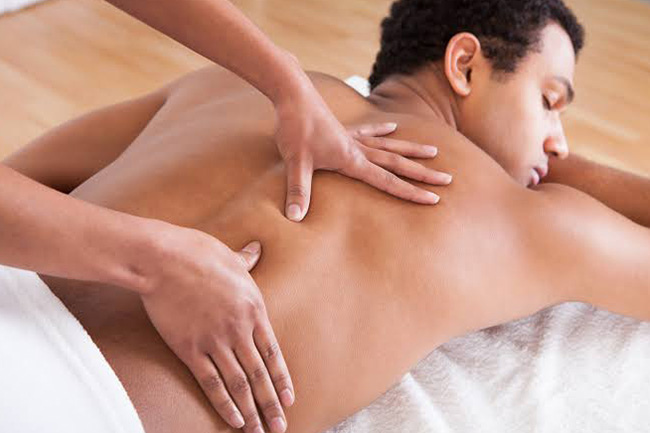 Just like physical activity or exercises focusing on herniated disc, massage is also an effective home remedy for this condition. There are several types of massage for treating this condition, but deep tissue massage is one of the best options if you have a herniated disc because it involves a huge amount of pressure to ease deep muscle tension and spasms, which develop to prevent muscle movement of the affected area. You can call a therapist at home, to help you with exercises and massaging the affected area. Using essential oils while massaging can soothe your skin and alleviate the pain caused by herniated disc. Massage therapy can help in getting rid of the stiffness and numbness. In fact, it can also bring back your muscle mobility, that was limited due to this condition.
Sleeping positions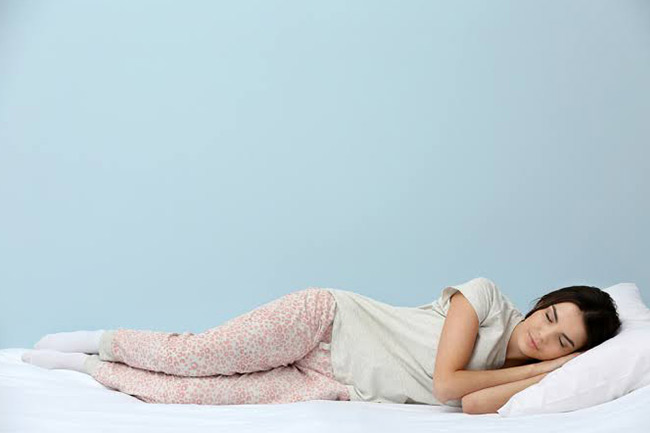 Pain from a lumbar herniated disc can get worsened at night. A person with herniated disc pain may face a lot of discomfort while sleeping. Therefore, it is important to sleep in a position that alleviates pressure from the spine. You can use a pillow under your knees to help relieve stress on the lower back. Lie down on your side with a pillow between your knees to keep your spine straight and hips balanced. According to the location of your herniated disc, you can decide your sleeping position and pillow placement. You can try a few different pillows and positions to see which one is working the best for you. Additionally, the pressure on the disc increases while sitting, so avoid sitting for longer periods. A good walk in between work can help in avoiding prolonged sitting. With a workaround desk, you can both sit and stand while working in regular intervals.