7 Effective Home Remedies To Treat Food Poisoning Naturally
Food poisoning can sometimes be very discomforting and painful. Check out these home remedies to treat it naturally. Read on.
Home Remedies
By : Navya Kharbanda , Onlymyhealth Editorial Team /
Date : Jun 17, 2021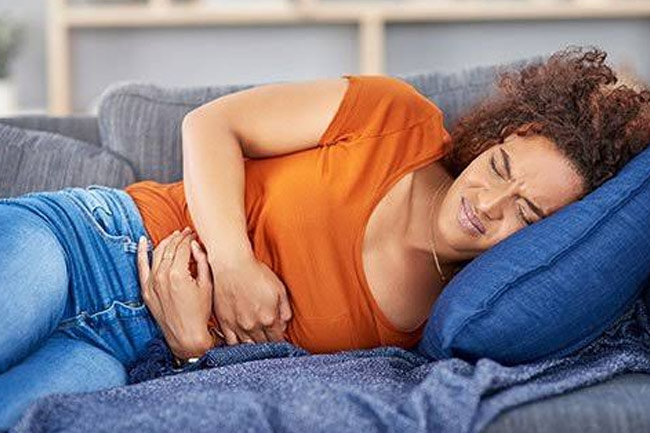 Home remedies to treat food poisoning
Food poisoning is an illness that can be caused by a bacteria, virus or parasite from eating contaminated food. The symptoms of food poisoning can show even after hours, days, or weeks after ingestion. Poor food hygiene is a major cause behind foodborne illnesses and infection. The illness causing bacteria are usually found in meats, seafood and dairy products. However, the harmful bacteria can also be found in vegetarian foods such as lettuce, melons, and many other fruits and vegetables, along with a number of packaged and processed foods. There are some natural remedies for food poisoning that can help in managing the symptoms and some help to prevent dehydration, which is a major symptom of food poisoning.
When a person is suffering from food poisoning, the body loses more water than the normal amount. Therefore, it is important to drink plenty of fluids and avoid taking solid foods as part of the treatment. Instead of just going to your doctor immediately, you can start your at home treatment with some easily available natural ingredients that can be found in your own household. You can cure food poisoning with several ingredients and foods that are available in your kitchen and are economical too. Keep reading to know about some effective home remedies to treat food poisoning naturally.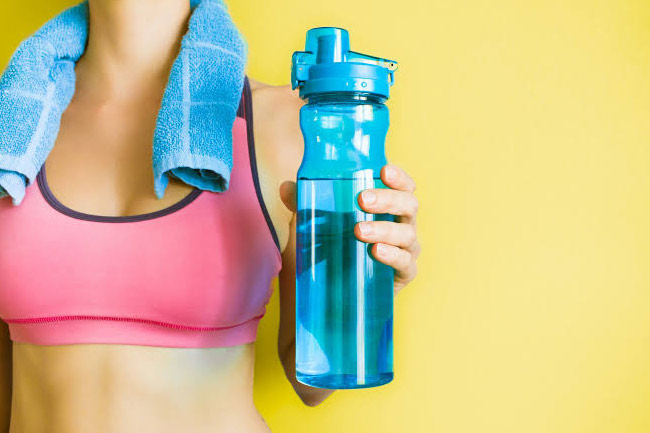 Electrolytes
Electrolytes can help in curing dehydration, which is one of the common symptoms of food poisoning, if you have diarrhea and vomiting. They lead to a major loss of fluids in the body in a very short period of time. Lack of fluids in the body can result in weakness, and in some cases, even vertigo. The high amounts of electrolytes and minerals present in coconut water are helpful in coping up with the symptoms of food poisoning. Even water with electrolyte tablets can mostly treat dehydration. You can talk to your doctor before using this home remedy for curing food poisoning. One of the most common complications of any foodborne disease is dehydration, which is seen in both children and adults. This illness requires medical or at home treatment on time, otherwise it can be fatal. Having electrolytes is one of the best natural ways to deal with dehydration, a complication of food poisoning.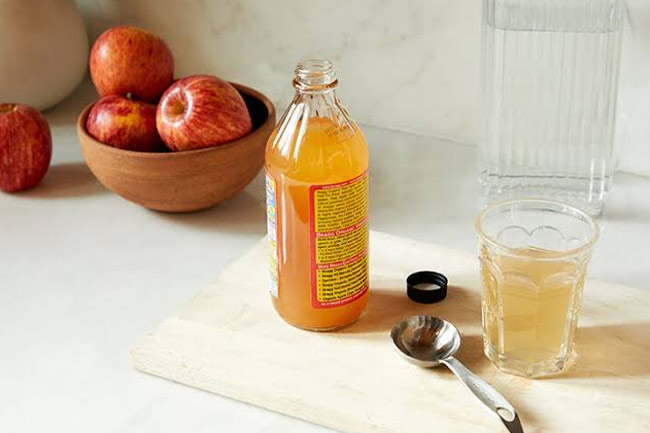 Apple cider vinegar
Apple cider vinegar or ACV has several health and beauty benefits. It is used as a home remedy to treat various illnesses and skin or hair care problems. In fact, it can help you in curing the symptoms of food poisoning as well. Apple cider vinegar has an alkaline effect because of the way it is metabolised in the body. Hence, it can ease many symptoms of food poisoning. ACV can relax the gastrointestinal tract and eliminate the bacteria, providing immediate relief. You can use this quick home remedy by just mixing two tablespoons of apple cider vinegar in a glass of hot water and drinking it before having your food. In fact, you can drink two teaspoons of undiluted apple cider vinegar as well, but asked your doctor before doing so. ACV is easily available in the supermarket and is an economical home remedy for this illness.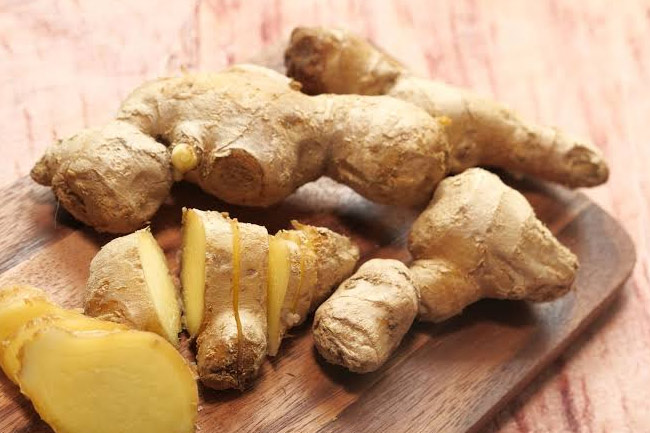 Ginger
Ginger has been very popular since ages to treat various ailments due to the excellent medicinal properties that it possesses. Ginger extract is very helpful for fighting the bacterial infections. It also aids digestion because it enables our gut to improve the absorption of nutrients. You can consume ginger in many ways, chewing ginger slice gives you instant relief from nausea. You can add around 1-1.5 cms of ginger in one cup of water, adding honey is also very helpful. The sweetness of honey masks the bitter taste of ginger and it is also loaded with nutrients. Honey also helps to soothe irritation in the inner lining of gut. If you suffer from acidity you can skip the hot water. You can add few drops of ginger juice in honey and consume it 2-3 times a day. Ginger also gives relief to pain and inflammation in our body.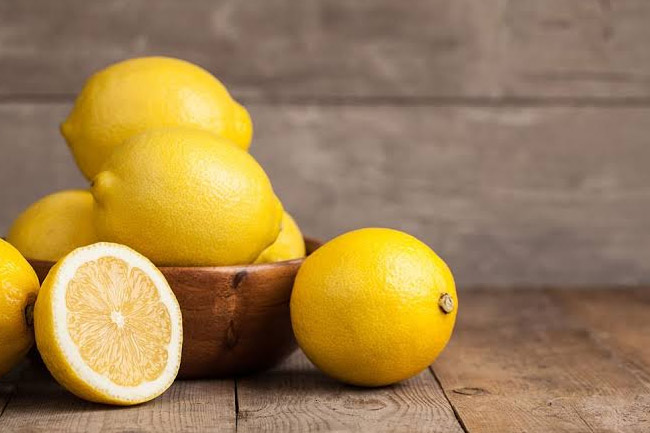 Lemon
Lemon contains good amount of citric acid. The acidic nature helps our body to fight against the infection. Lemon juice in hot water can help you cleanse your system. Lemon also possesses some anti inflammatory and antibacterial properties which makes this home remedy useful. It also contains Vitamin C which boosts are immunity and hence helps us to fight infection. Food poisoning results in loose motion and vomiting which leaves you dehydrated. You can add sugar, lemon juice along with a pinch of salt as it helps you replenish the water content in body. Tangy taste of lemon juice also helps the people who are suffering from nausea. You also add lemon juice in food like dal, not only it gives an excellent taste, it will also give you much relief.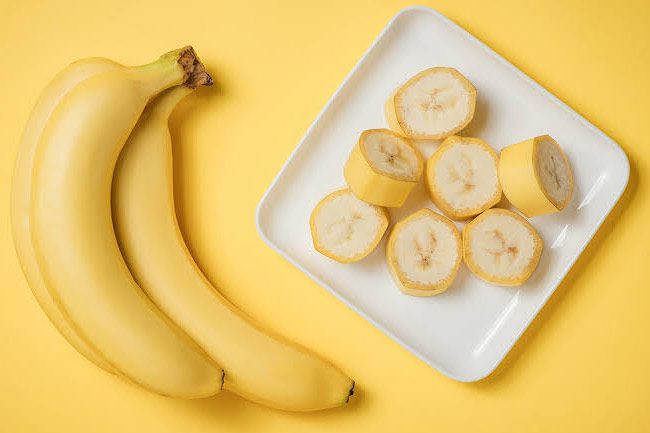 Banana
Our body becomes really weak after food poisoning and needs some time to revive itself. You should try to stick to bland and easy to digest food. You should also try not to eat a lot of roughage or fatty because it can irritate your gut further. BRAT diet is insisted to those who are having upset gut, it contains banana, Rice, Applesauce and toast. These foods provide you enough carbs to stay energetic and can be digested easily.You should semi-ripe bananas because they have Anti-diahorreal properties. Bananas are also known to ease pain and relieve you from indigestion. Moreover, it is can be given to small children too. This fruit is packed with nutrients like potassium, and sodium which help to replenish the body fluids. Banana also helps to bind stools and soothe your stomach.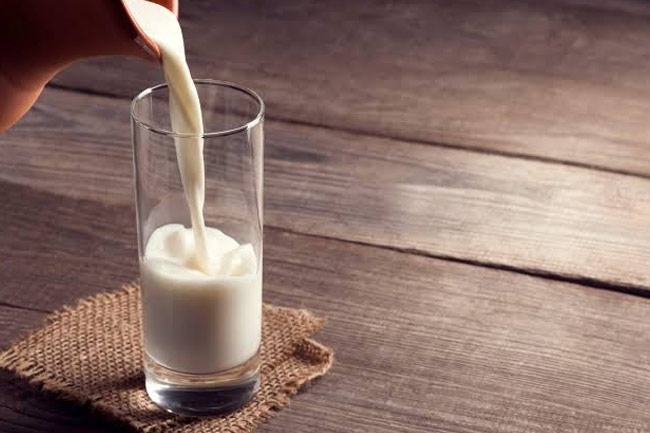 Cold milk
Food poisoning also results in unwillingness to eat food. Empty stomach for long hours can lead to acidity and heart burn. This happens because our body is adapted to release digestive fluids at certain intervals, and it can irritate the internal lining, cold milk is an excellent option to fight acid reflux in our body. If you feel acidity you can always consume a cup of cold milk, you should try to avoid sugar or any kind of additive in your milk. You should remember that you consume low fat milk only, excess fat content in milk can also cause some issues because fats cause rapid emptying of stomach. You can also include other dairy products like buttermilk and yoghurt, the probiotics present in fermented milk products also facilitates healthy re-establishment of good bacterias in our intestines. These bacterias are essential for us because they also help us in breaking down food.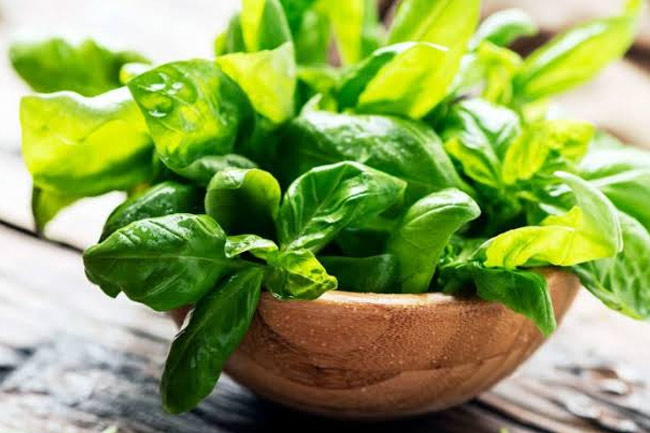 Basil leaves
Various herbs like basil can also help you soothe the infection in your body. It has excellent anti microbial properties. Basil is also known to enhance digestion and you can add fresh basil to your green tea. Basil can also be used in salads and sandwiches. It also helps in detoxification of our body. It is also known to soothe stomach pain. Basil leaves can be eaten raw but like any other leafy vegetable, we should clean it, germs and remains of fertilizer can cause more harm to our body. You can also add basil to yor favourite cold beverages like ice tea and lemonade. The key to rapid recovery lies in replenish the water and nutrients that body has lost due to loose motion, vomiting, etc. You can also add a few leaves of Basil in orange juice and enjoy the refreshing drink.
Disclaimer
All possible measures have been taken to ensure accuracy, reliability, timeliness and authenticity of the information; however Onlymyhealth.com does not take any liability for the same. Using any information provided by the website is solely at the viewers' discretion. In case of any medical exigencies/ persistent health issues, we advise you to seek a qualified medical practitioner before putting to use any advice/tips given by our team or any third party in form of answers/comments on the above mentioned website.
More For You