What causes blisters?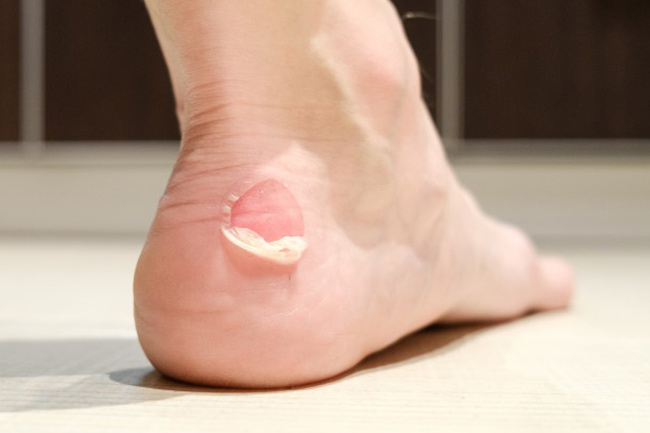 Blisters are caused due to various reasons including friction on the skin, allergic reaction, fungal infection, bacterial infection, to name but a few. Some people experience this frequently which is extremely painful and discomforting. Find below some easy and effective home remedies to treat blisters on feet.
Aloe Vera Gel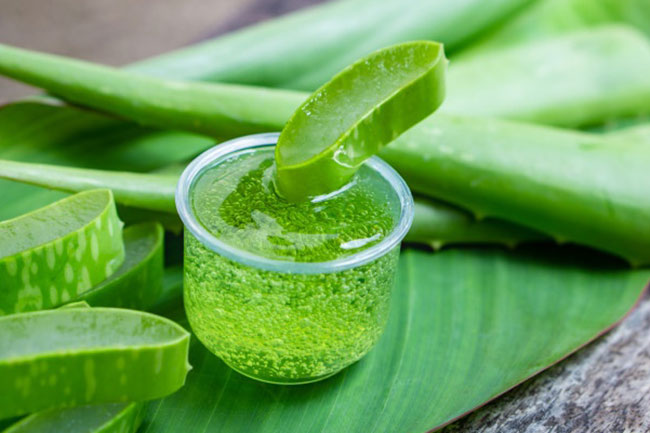 Aloe vera gel is a magical ingredient that effectively heal almost every skin-related problem including blisters. You can get the gel straight from the plant or bottled aloe vera gel. Just apply this on your blister and let it dry. This possesses anti-inflammatory properties along with cooling and soothing effect.
Apple Cider Vinegar
There are so many remedies that apple cider vinegar can be used for including blisters on foot. This is because vinegar is acidic in nature and helps in balancing the pH level of skin. Use a cotton ball to apply apple cider vinegar on blisters and let it dry for a few minutes. It might sting a bit.
Diaper Rash Cream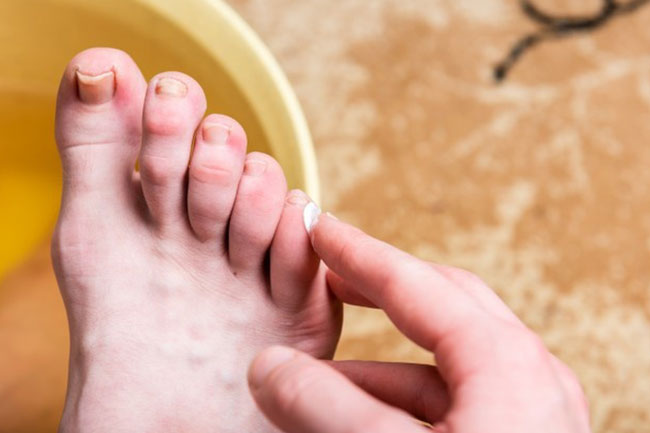 Blisters are not rashes but still, cream for rashes can be used to treat blisters. If you have a baby at home, you must be having diaper rash cream too. Apply this on your blister and let it dry. Most diaper rash creams contain zinc oxide which reduces infection and promotes faster healing.
Black Tea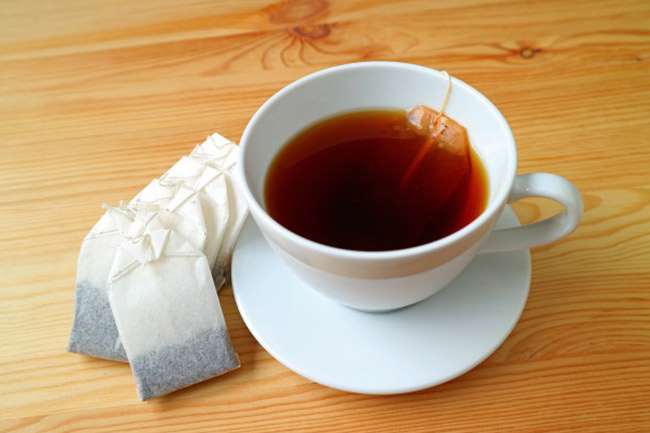 Black tea is not just good for health but it can also be used to heal blisters. Black tea is rich in antioxidants along with anti-inflammatory agents that help in treating blisters faster. Just brew some black tea and take the used black tea bag and place it on the blistered part for relief.
Toothpaste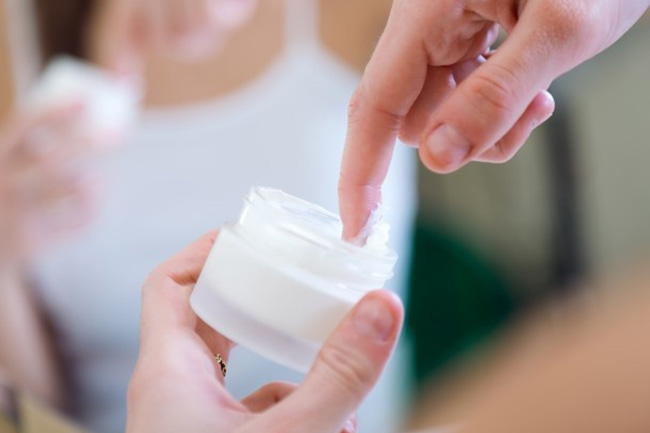 Toothpaste particularly the ones with mint extracts are extremely cooling and soothing which helps in reducing the pain caused by blisters. Applying some toothpaste on the blister and covering it with a bandage helps in treating blisters and sores. This also makes blister dry out faster. Just stay away from cinnamon-based toothpaste as it cause irritation.
Tea Tree Oil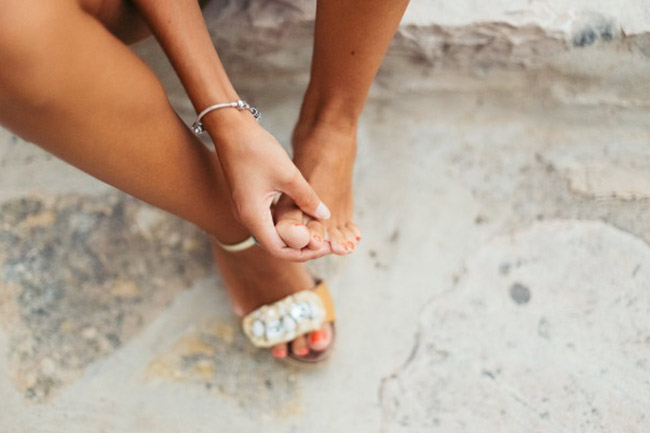 One of the most effective remedy for almost every skin-related issue is tea tree oil. You can easily get this or get a tea tree oil ointment to apply on blisters. This helps in treating infection and drying up the blister. Using tea tree oil would also prevent skin irritation.
Saltwater Soak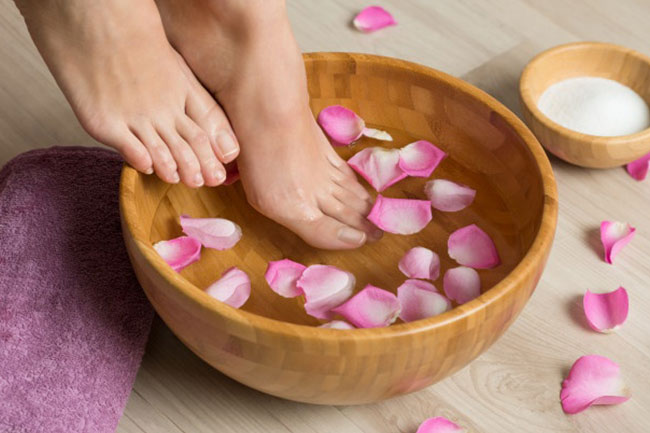 Foot soak is the ultimate solution for foot infections and reducing soreness from feet. Prepare foot soak with warm water and salt. Dip your feet in this foot soak for 15-20 minutes. You can do this twice or thrice daily until your blisters disappear completely. This is an easy and effective solution.
Egg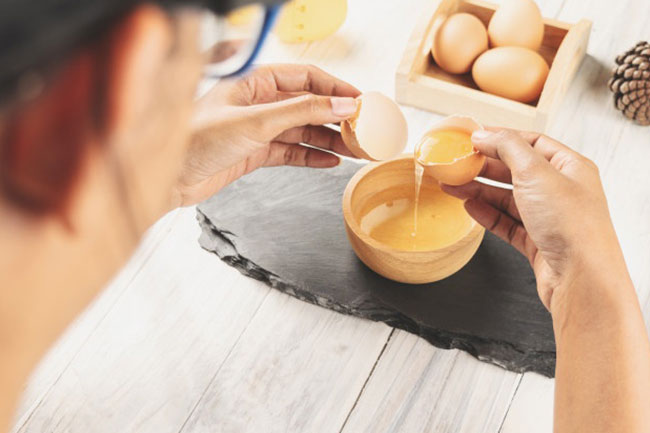 This might sound weird but using egg on blisters can actually help in healing them fastly. Applying a whisked egg on blisters can eventually work in treating it. However, this is not a proven remedy for foot blisters but it has worked for some people and you never know, it might work for you too.
Underarm Deodorant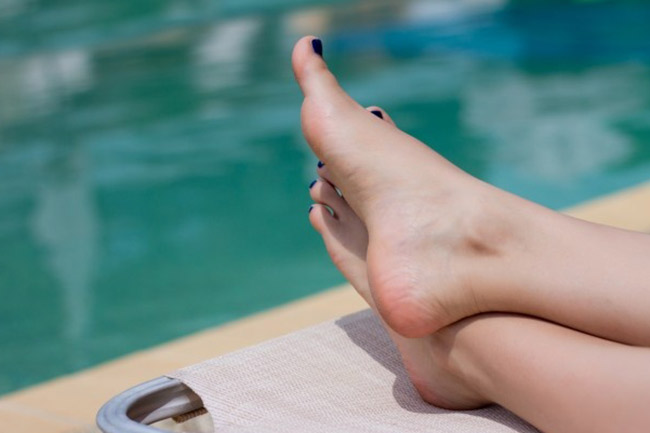 Lastly, we have deodorant spray that is also useful when it comes to treating blisters on foot. If you wear sandals and shoes that bite and cause blisters, you can try this hack to treat blistering by spraying some deodorant on blisters. This might help for temporary resolution. Images Credits- freepik.com