6 Home Remedies To Treat Bed Wetting
Bed Wetting or nocturnal enuresis is a condition of passing urine whirl sleeping at night. Here are some home remedies to treat it.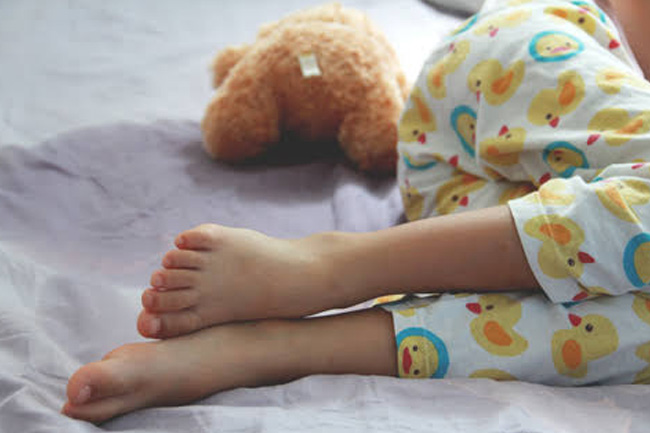 Bed wetting home remedies
Bedwetting, medically referred as Nocturnal enuresis is a condition in which the child involuntarily passes urine while sleeping, mostly at night. As per ayurveda, this conditioned is termed as Shayyamutra. The word Shayyamutra divides in two, where 'shayya' means while at rest or sleeping and 'mutra' means urine. This generally happens when the child does not get a strong urge to urinate to wake up from the sleep. Mostly, infants urinate the whole day and on time, but when they grow into toddlers, they should only urinate during the waking hours.
By reaching the age 4 or 5, most children stop bedwetting. However, if your child still urinates while sleeping, then talk to your doctor to know about any underlying health conditions. Bed wetting is considered normal in children below 5 years of age, as their body still has to learn bladder control. But if your child has crossed the age of five and still wetting the bed (primary bed wetting), or if your child has suddenly started wetting the bed at night (secondary bed wetting), then you might want to know the factors behind it. Read this article further to know about the home remedies to treat bed wetting.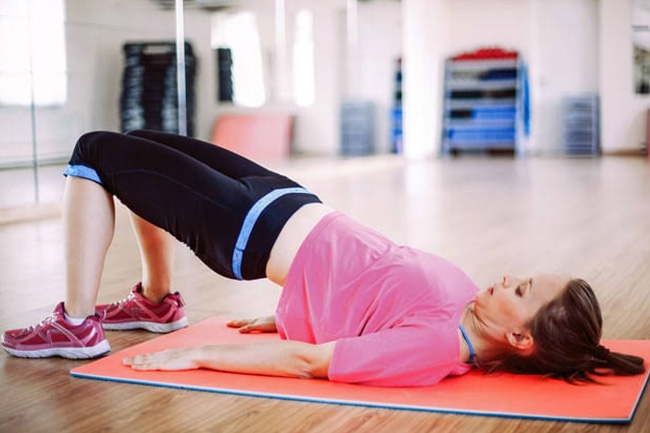 Bladder exercises
Bladder training is a behavioural treatment that can be helpful in treating bedwetting or nocturnal enuresis in children. Bladder training helps in increasing the capacity of the bladder and the strength of the muscles used to retain urine in children and reduce the risk of wetting the bed at night, and bladder exercises work similarly. A few exercises can help in strengthening these urinary tract muscles and expanding them to prevent bladder contraction. Holding the pee for too much longer (while having the urge to pee) might help expand the bladder and improve control, but make sure the child does not do it to postpone peeing. Another bladder exercise is to place and squeeze a small ball between the thighs (just above the knees) that can help in making the pelvic muscles stronger. Try these effective exercises at least twice a day to make the pelvic muscles stronger and improve bladder control.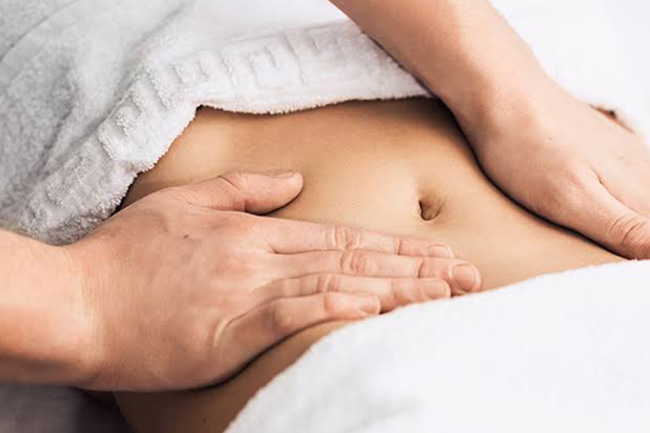 Massage
Massaging the lower abdomen using olive oil can help in preventing involuntary flexing of the pelvic muscles that can cause bedwetting. Including olive oil in your diet can also help with this condition. Warm the olive oil a little and massage the lower abdomen with the warm oil. Massage daily for the desired results. You can keep massaging until the condition is treated. You have to gently making circular and sweeping motions on your child's lower abdomen using olive oil. It can prove be an excellent calming and relaxing exercise before bedtime. As per reports, regular massage helps in opening up the muscular structure of the bladder. It can effectively help in reducing bedwetting episodes. Follow this natural remedy daily until the bedwetting problem resolves. Massaging the connected body part is one of the best ways treat such conditions.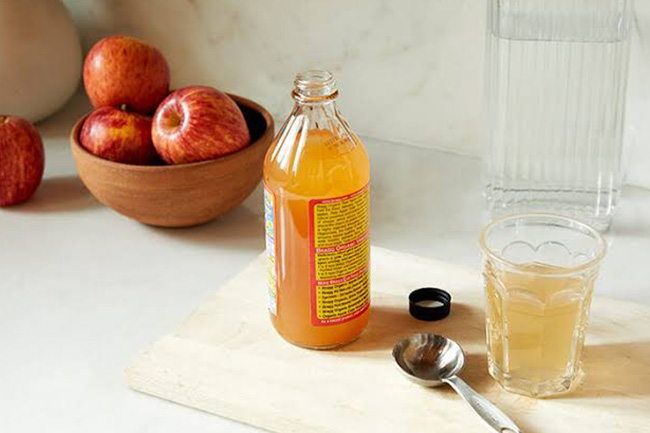 Apple cider vinegar
Apple cider vinegar when included in the diet, not only boosts immunity and prevents cold and cough, but also prevents some types of stomach or urinary infections. It also reduces the acidic levels in the stomach and hence, decreases the urge to urinate now and then. There are some risks of using apple cider vinegar directly that involves the chances of digestive issues and tooth decay. Apple cider vinegar can be found easily in the market or online. Having apple cider vinegar can provide several other health benefits. Besides the benefits, ACV also helps in reducing the cravings by building up satiety which suggests that apple cider vinegar is an amazing remedy for weight loss and for a healthy lifestyle as well. The presence of citric acid in apple cider vinegar helps in dealing with kidney problems and is one of the best home remedies to treat bed wetting.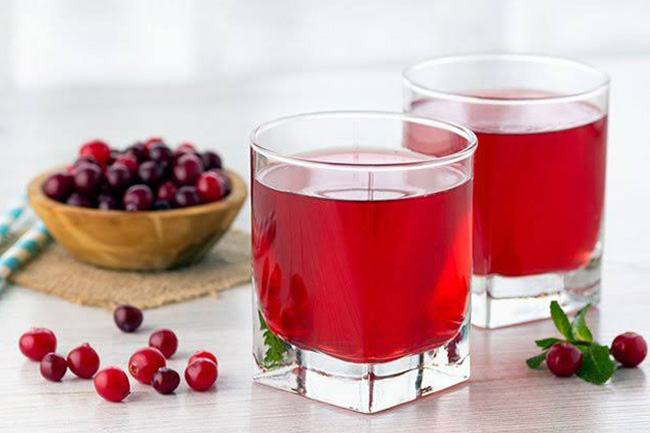 Cranberry juice
Along with urinary tract infection, cranberry can also be useful to treat bed wetting. Drinking cranberry juice atleast thrice a week can help in maintaining good health and getting rid of the problem of wetting the bed. You might try giving cranberry juice to your child if the bed wetting is due to urinary tract infections. Cranberry juice can be easily prepared at home and is recommended instead of juices from the market. Giving your child cranberry juice before going to bed at night is a famous home remedy to treat bedwetting. Fresh fruit juice extracted at home can be beneficial for the patient in many ways, as it is nutritious and has several health benefits. The juice will help your child in controlling his muscles and wet the bed less at night, or not at all. An average recommended quantity of cranberry juice is eight ounces, and you should ask your child to drink it before going to bed. You can even talk to a doctor about trying this home remedy for bed wetting.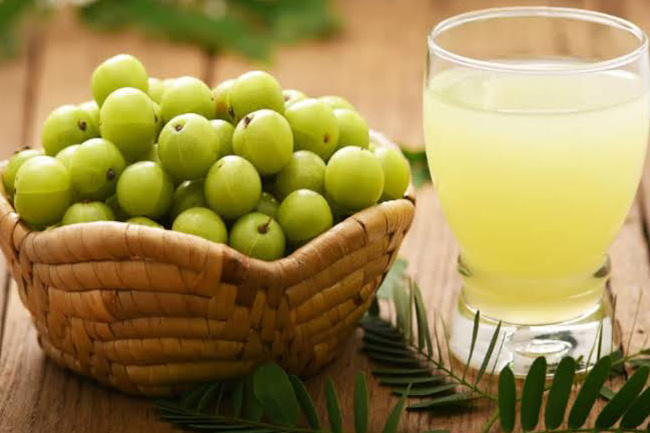 Amla
Amla or Indian gooseberry can also be consumed as an effective home remedy to treat bed wetting in your child. Indian gooseberry has numerous health and beauty benefits for both adults and kids. It is rich in Vitamin C and antioxidants, so not only protects your kid from certain types of infection but also promotes digestion and prevents constipation. By preventing urinary or intestinal infections, it is very useful in the occurences of sudden urination while sleeping. You can make a decoction by mixing one teaspoon of amla powder in warm water and add some black pepper in it. This herbal beverage can gradually help in curing bed wetting in children. Amla can be eaten in many ways, including Amla candy, Amla juice, chutney, etc. The most healthy way to consume Amla is drink a glass in the morning.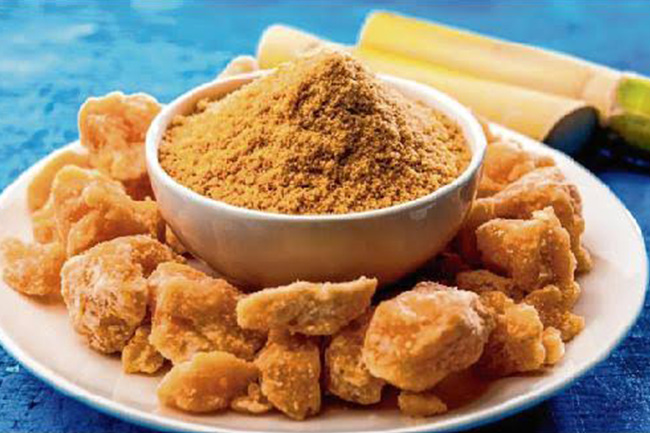 Jaggery
According to many researches, it was proved that if a child's body is warm, then he or she does not wet the bed while sleeping. Therefore, this implies that it is important to keep your kid's body warm. Jaggery is a healthier and simpler alternative of regular sugar and a rich source of iron. Moreover, it is an amazing food for your stomach. When added to the daily diet routine of the kid, it keeps the body warm and prevents bed-wetting. Mix a spoon of jaggery in warm milk and make your kid drink to gradually stop the condition of bedwetting. You can even use jaggery in several foods as a healthy substitute for sugar. It is a nutritious food, has many health benefits and can be consumed in moderation everyday.
Disclaimer
All possible measures have been taken to ensure accuracy, reliability, timeliness and authenticity of the information; however Onlymyhealth.com does not take any liability for the same. Using any information provided by the website is solely at the viewers' discretion. In case of any medical exigencies/ persistent health issues, we advise you to seek a qualified medical practitioner before putting to use any advice/tips given by our team or any third party in form of answers/comments on the above mentioned website.
More For You