Sagging Skin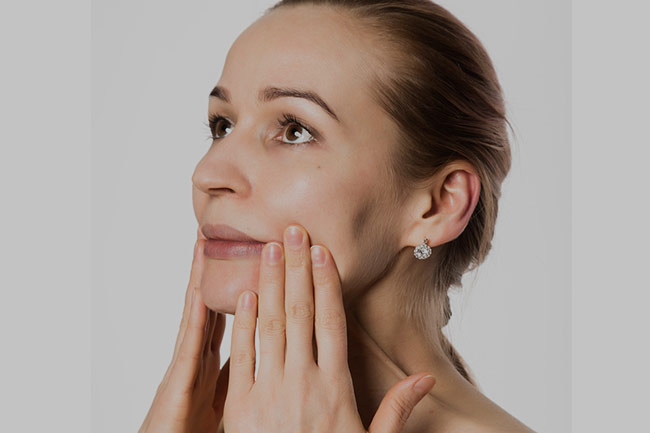 Sagging skin is most commonly recognised as loose skin. When you can easily pull your skin and the outer layer loses its elasticity, you have sagging skin. This is a part of skin ageing, however, not only age factor but there are many other factors that cause sagging skin. Dehydration, over-exfoliation, weight gain, rapid weight loss, smoking, alcohol consumption, pregnancy, use of wrong skin products, etc. are some of the causes of sagging skin. Once your skin becomes saggy, it gets difficult to reverse the process. In the initial days, you can take immediate steps to prevent sagging which can save your skin. While there are several skin tightening products being sold in the market, not all of them are effective. Instead of splurging your money on those products, it is better to take the help of natural remedies with ingredients that are already there in your pantry. Let us tell you some amazing home remedies for skin tightening.
Aloe Vera gel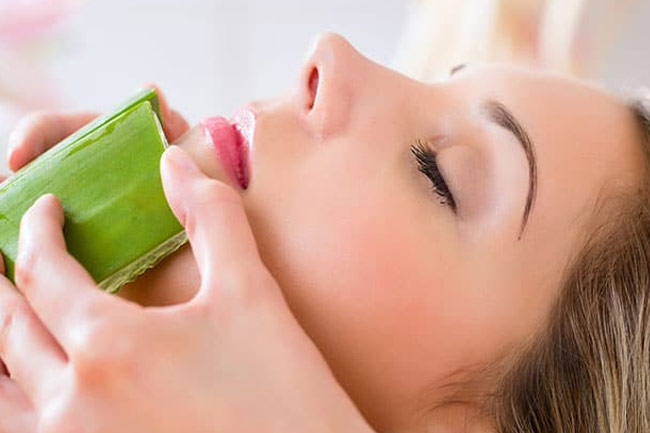 Is there any skin problem that aloe vera cannot help with? Probably, not. Fresh Aloe Vera gel is a boon for skin as it helps in providing necessary moisture and nourishment. A lot of people use aloe vera gel to hydrate their face and cool it down in summers. It has great cooling and soothing properties that calm down the skin and prevents acne or breakouts. As far as skin tightening is concerned, aloe vera gel contains malic acid that is a potent component in improving the elasticity of the skin. You just need to extract some aloe vera gel from the leaf and apply it to your face and neck. Make it a habit to use everything that you are using on your face on your neck also. Keep aloe vera gel on your skin for 20-25 minutes and then wash your face with normal water. You can do this daily but for better results, you must do this at least 4 times a week. You can also make a face pack with aloe vera gel and honey for similar effects.
Oil massage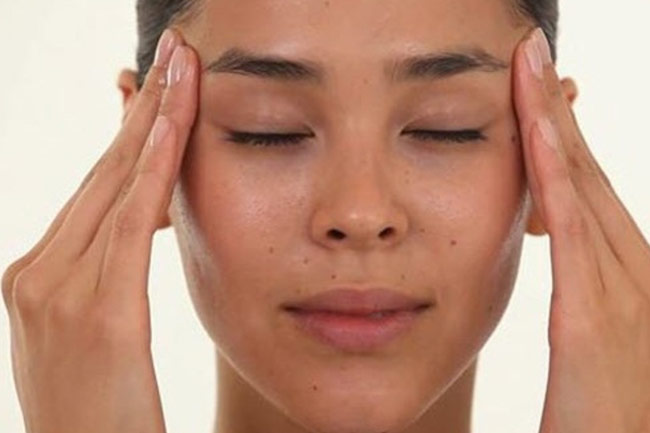 Facial oils are becoming popular these days because they are helpful in reducing skin problems and promoting skincare benefits. People have become aware of facial oil massage because of these products but this technique is not new. For centuries, women are massaging their face with oils for the multitude of benefits they offer to their skin. Oil massage helps in increasing blood circulation that helps in improving skin tone and texture. Besides, massaging your face with an oil of your choice can also tighten your skin. The best oils for facial massage are olive oil, coconut oil and almond oil. Oils that are rich in vitamin E are preferred for face massage this vitamin penetrates the dermal layer and provides nutrition. So, take the oil of your choice and slightly heat it up. Massage it into the skin and leave it on for 10-15 minutes. Now, take a clean cloth and wipe off the excess oil from the face. Dip the cloth in lukewarm water and clean your face with that. All the excess oil will be removed.
Banana Lemon Face Pack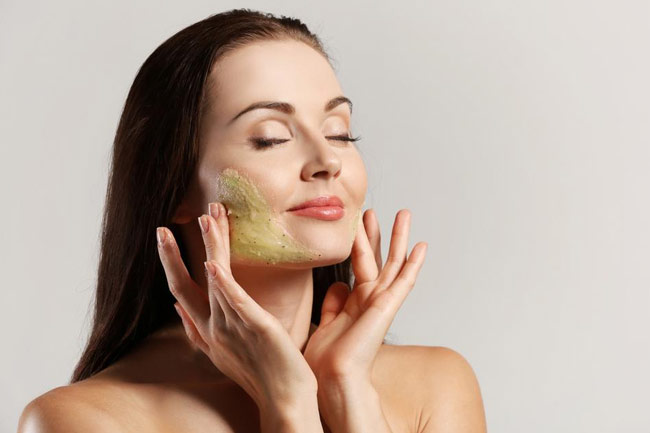 Have you ever put lemon on your face or skin? Don't worry, we are not asking you to rub lemon on your face but using lemon in DIY skin care remedies can bring you many benefits. This is because lemon contains vitamin C and is full of antioxidants. These boost collagen production that promotes skin condition and helps you achieve a clear, soft and youthful glow. Besides, lemon also potentially improves the elasticity of the skin to tighten it. The astringent properties of lemon make it apt for skin-tightening remedies just like this one. Banana and lemon is a power combo for the skin. If you wish to tighten your skin, follow these steps: Mash a ripe banana. Add a few drops of lemon juice to it. Make a thick paste and apply it all over your face and neck. Let it dry for 15 minutes and then wash it off with normal water. Do this twice a week to see changes in your sagging skin.
Coffee and coconut oil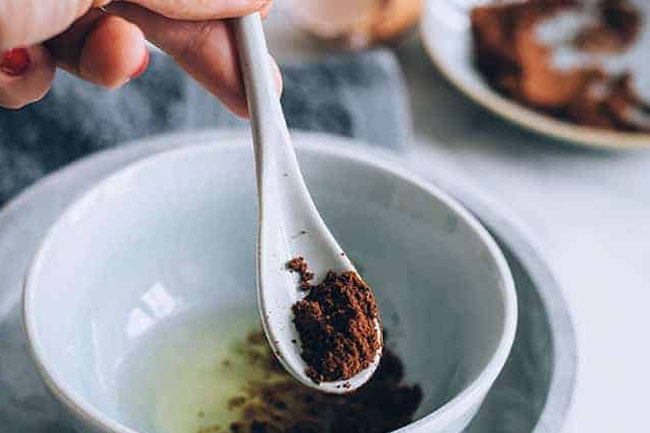 This is another combination that is extremely great for your skin. You must have used them separately a million times if you like natural at-home remedies but this time, we want you to combine these two super ingredients to form a magical paste for your sagging skin. Caffeine present in coffee is not just helpful in keeping you awake but also helps in softening and firming the skin. It eliminates fat from the skin to make it soft, supple and tight. Coffee is also a great exfoliant that shaves off a dead skin cell layer to make your skin healthy. Here is how these can tighten your skin: In a bowl, add four tablespoons of ground coffee and one teaspoon of cinnamon powder. Add two tablespoons of coconut oil to the coffee powder. Mix these well to form a thick paste. Apply this mixture on your face and scrub your skin gently. Do not over-exfoliate. After about 5 minutes, wash it off with lukewarm water.
Egg white and honey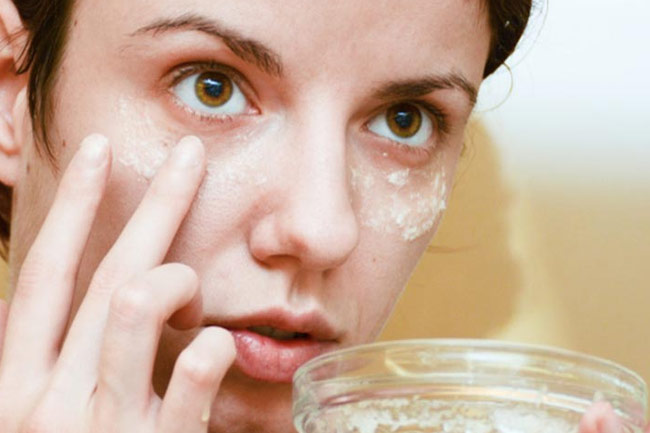 Eggs do have a foul smell but they are exceptionally good for skin tightening. You are required to take out egg white from the whole egg to make this remedy. Why egg because it contains albumin protein which is potent in eliminating saggy skin. Protein is the building block of skin cells and therefore treating your skin with protein would boost your skin's condition and make it healthy and glowing. Here is the home remedy for skin tightening: In a bowl, take one or two egg whites. Add two tablespoons of honey to it and mix well. Apply this mixture to your face and neck. After it is completely dried, wash it off with water. If the residue is there, use a napkin or cotton cloth to get rid of it. Doing this once a week is suggested for desired results.
Cucumber Paste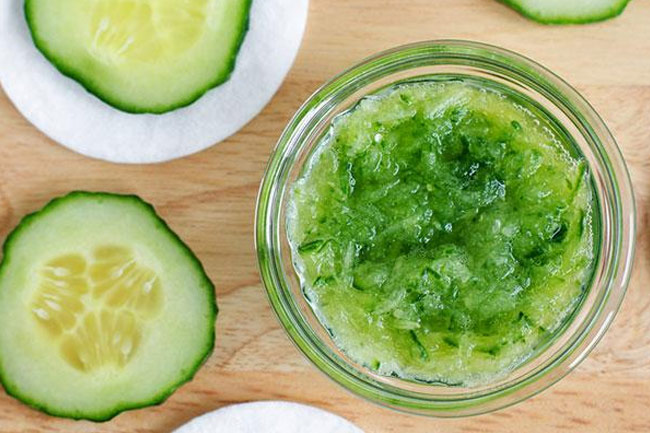 Cucumber is one of the best summer foods that provides cooling to the body upon consumption. It is also widely used in beauty treatments for soothing and cooling the skin. Several cucumber-based toners are also used to feel refreshed and hydrate the skin. In this remedy, we will be using cucumber along with rosemary oil for skin tightening. The reason why we are mixing the two is that rosemary oil is great for improving blood circulation and skin toning. It helps in anti-aging because of the abundance of antioxidants present in this oil. Thus, it can also improve the elasticity of your skin. Take half a cucumber and make a paste by grinding it. Now add a teaspoon of rosemary oil to it and mix well. Apply this paste on your face and keep it for 20 minutes. Now, wash it off with lukewarm warm first and then with cold water. Do this once or twice a week.