6 Home Remedies To Stop Loose Motion In Babies
Loose motion or diarrhea in babies can be treated using several effective natural ways. Check out these home remedies to treat this condition.
Children's Health
By : Navya Kharbanda , Onlymyhealth Editorial Team /
Date : Jun 21, 2021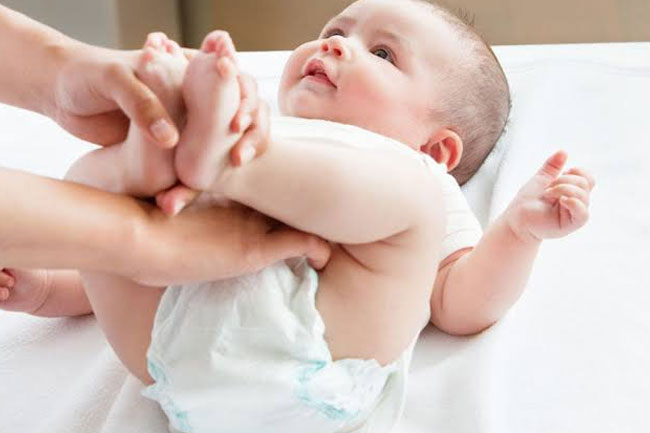 Home remedies for loose motion in babies
Diarrhoea or loose motion in infants makes the body flush out harmful toxins and various other bacterias from their system. This creates irregularities in the baby's bowel movements, making it watery and sometimes stinky. Both of these problems occur very frequently in infants. Generally, diarrhoea in children is considered as 'acute' as it only lasts from a few days upto a week. Some common causes of diarrhoea are weather viral, bacteria, parasite or some sort of infection. Chronic diarrhoea is comparatively less common and lasts longer than 2-4 weeks. Although, the causes of both acute and chronic remain the same.
The cause can help determine the best treatment plan for your child's diarrhoea, although there are ways to provide relief from it's symptoms. Even medicine is not necessary to treat kids suffering from diarrhoea. Often, acute infectious diarrhoea stops as soon as the body clears out the infection. You need to check with your pediatrician in order to determine the cause and best treatment incase your child's diarrhoea goes on for more than a few days. Your doctor might suggest a change in diet, medication or any other ongoing treatment in case of chronic diarrhoea. Read on to know about some effective home remedies to treat loose motion in children.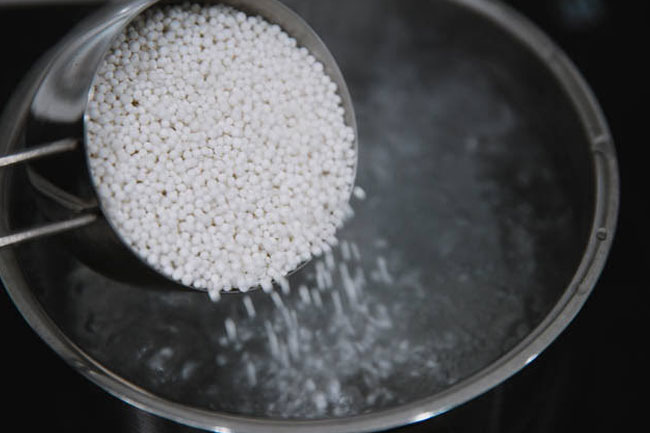 Sago water
Sago water, famously known as Sabutdana in India, is an excellent remedy for babies suffering diarrhoea. Starchy carbohydrates are abundantly present in sago, but the amount of proteins and good fats is relatively low. Sago needs to be boiled properly in water for a long period of time, after which it can be strained to drain the water and can be given to the baby having loose motions. Another way in which babies can consume it is by boiling sago in milk instead of water. To treat diarrhoea in babies, one can also cook porridge made from sago, commonly called sabutdana khichdi. Soak the sago in water for some hours or overnight, then drain the water. Cook it in a pan with some cashews or peanuts. You can also put some salt for flavour or Hing for better digestion. According to ayurveda, Sabudana has a Laghu nature, which means it is light to digest and therefore it is a great food option while you're having diarrhoea or even any other digestion issues. Sabutdana supports the retention of fluids within the intestines, which facilitates thickening of loose stools and keep frequent diarrhoea under control. Sago can also be given to babies to introduce them to normal food and transition away from baby foods gradually.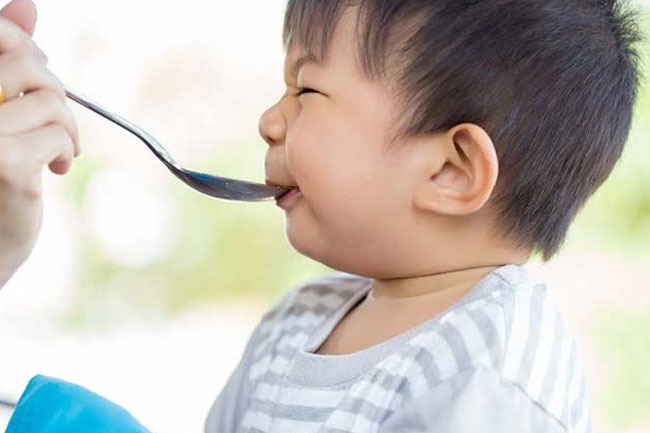 Keep the child hydrated
Keeping the child hydrated should be your first priority if he/she is having loose motions. Dehydration is one of the main complications of diarrhea and it can make your child even more sick. Therefore, it is important to give ORS, coconut water and plenty of water to your infant. ORS can have a significant effect on your baby's diarrhoea. The loss of fluids and salts in the body can be compensated by ORS solutions. The sachets are easily available in the market. Pomegranate juice and coconut water also play major roles in hydrating the child. Both these home remedies can prove to be effective in improving digestion and rehydrating the body. In fact, Dal Ka Pani or red lentil soup can also be given as it can cure your baby's loose motion and is beneficial for the digestive system.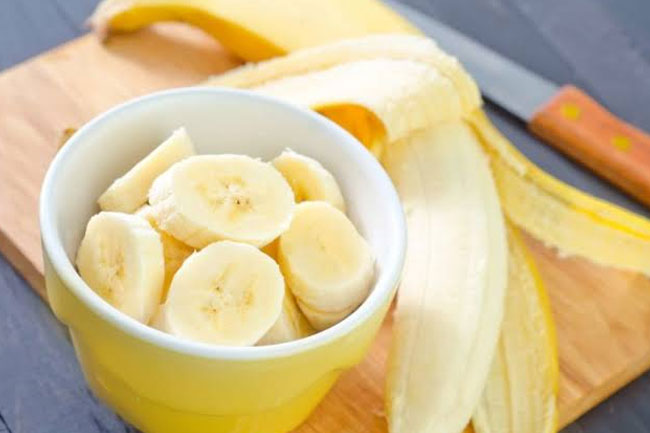 Banana
One of the most vital foods for your baby are bananas, after noticing the symptoms of diarrhoea. Due to the presence of resistant starch which absorbs water and salt in the colon, it helps make your baby's stool firmer. Due to the potassium rich characteristic of banana, the infant's digestion goes back to normal. Also, the fibre present in the fruit contributes in restoring normal levels of bowel movements. Consumption of 1-2 bananas can be highly beneficial during diarrhoea, since it has good quantities of potassium, iron and fibre. Bananas should be steamed and chopped into small pieces before offering. Hardening your baby's stool, bananas help in curing diarrhoea. The pectin content present absorbs excess liquid in the intestines, which further makes the stool firm, thus leading to reduction in the amount and duration of the disease. Bananas also help in reducing weakness and dehydration, due to their low residue food characteristic. Consuming banana is one of the best home remedies to treat loose motion.
Curd
A highly effective cure for loose motion and diarrhoea in babies is curd. Replenishing the good bacteria in your baby's gut, it helps in digestion and a healthy bowel movement. Providing relief from the continuous irritation, it soothes your baby's digestion. Consumption of bananas with a little curd is an old time remedy, which provides good results. It's intake varies from twice to thrice, depending on the loose motions frequency. Curd is a contributing source of easily digesting whey protein and sometimes taken by kids who aren't able to digest milk. Apart from this,cooked rice and curd is another good meal. In fact, you can also convert curd into buttermilk by diluting it with water and beating it up using a whisker or blender.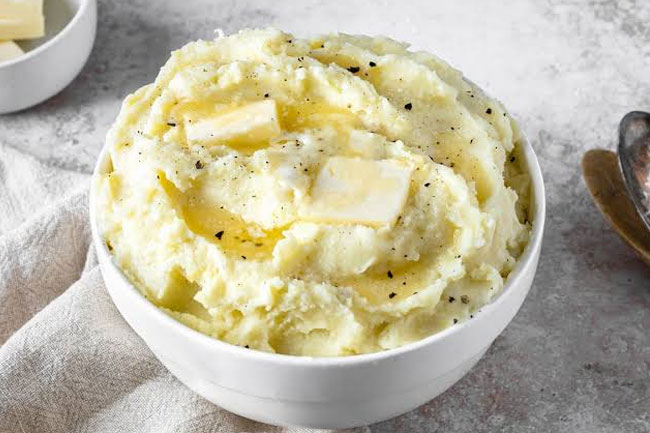 Starch rich foods
Starch rich foods can also help in stopping loose motions. But, your baby can also have such foods if he/she has started consuming solid/semi-solid food items. The best way for starch intake is having potatoes or rice cereal which can help in treating diarrhea. Potato is an amazing, natural, unrefined, starch rich, complex carbohydrate that is full of essential vitamins and minerals. It is one of the best digestible foods that you can give to your infant when suffering from diarrhea. You can boil one potato properly and then mash it with a fork after adding a pinch of salt and some ghee. You can also mix the boiled mashed potato with boiled moong dal. You can give this to your baby atleast once a day. Cooked rice is very easy to digest and gives instant energy with its starch content. This is a convenient meal and can be easily combined with dal and curd. Starch rich foods can be used as a home remedy for stopping loose motion only in babies who are atleast 8-9 months old.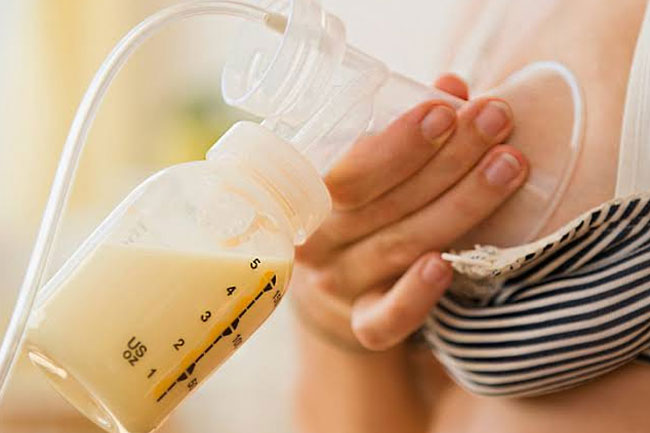 Breast milk
Breast milk is the best remedy for babies under 6 months of age. Babies who are under the age of 6 months and are not breastfed exclusively usually suffer the most from diarrhoea.This means that babies who are less than 6 months old suffer more from loose motions if they are given formula milk with water or any other types of food instead of or in addition to breastmilk. Younger babies who are given only breastmilk as diet are lesser prone to experience diarrhoea. Regardless of this, breastfed babies may have multiple mushy motions during a day, which is normal and common and these should not be mistaken as having loose motions. If your baby is less than 6 six months old and is not being breastfed exclusively, immediately start breastfeeding. Breastmilk will treat and fix loose motions in children quickly, because it is free from bacteria and contains many immune substances and nutrients which are essential for babies. Even when your baby is given ORS treatment or any other medicine for loose motions, you must continue to breastfeed.
Disclaimer
All possible measures have been taken to ensure accuracy, reliability, timeliness and authenticity of the information; however Onlymyhealth.com does not take any liability for the same. Using any information provided by the website is solely at the viewers' discretion. In case of any medical exigencies/ persistent health issues, we advise you to seek a qualified medical practitioner before putting to use any advice/tips given by our team or any third party in form of answers/comments on the above mentioned website.
More For You