Heel Pain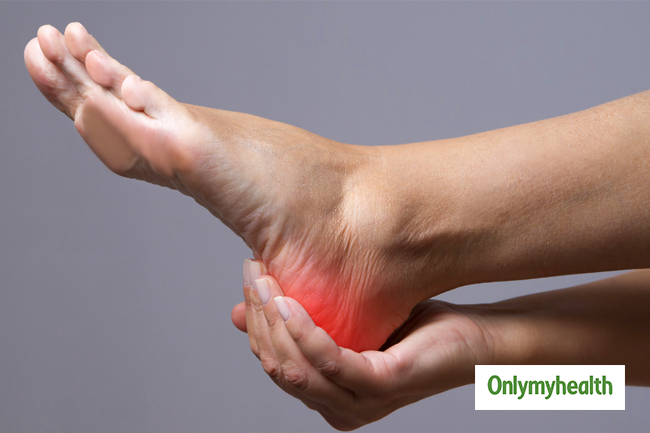 There can be several reasons behind heel pain. It can be mild, severe or can also lead to disability. Heel pain can be very discomforting. You may also experience inflammation along with the pain. You can try some home remedies to treat heel pain.
Apply Ice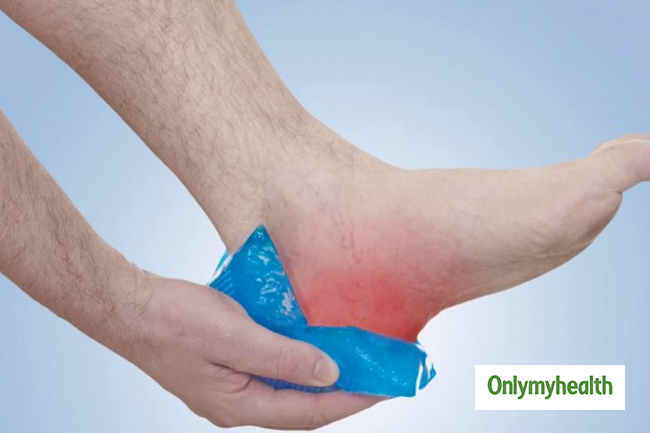 Ice can help you cure heel pain. Take an ice pack or you can simply take few ice cubes and wrap them in a towel and keep it on your heel for 15-20 minutes. Repeat this twice or thrice a day for better results. It will not only cure the pain but will also reduce inflammation. Also read: Home Remedies to Get Rid of Dead Skin Cells
Wear the Right Footwear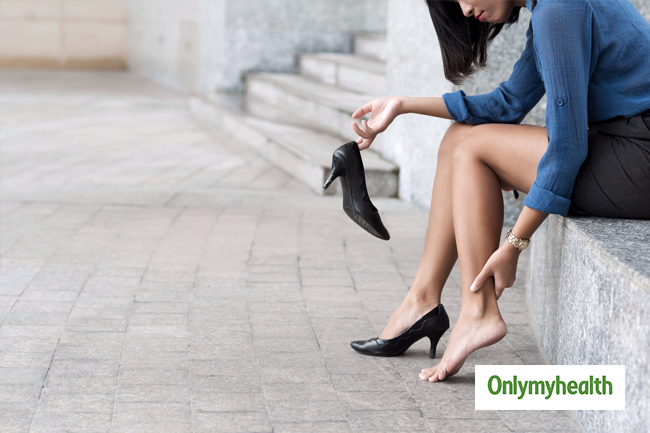 You might have heard this many times that you should wear your right size. You should wear the footwear that fits you properly. Also, make sure that the footwear is comfortable enough. Buy shoes that provide you the right support. Avoid wearing heels if you are suffering from chronic heel pain because it will trigger the pain. Also, make sure that you do not walk barefoot for a long.
Wear Splint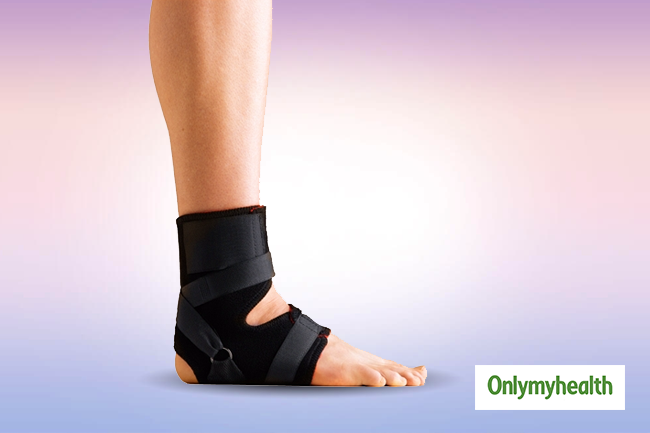 If you have too much pain you can wear a night splint. It will support your foot and ankle. It will keep your foot in the proper position and reduce further pain. It will also stretch the foot while you sleep. You can also wear knee supporter to heal the pain. Also read: Side Effects of Ginger Tea You Must Know
Take Proper Rest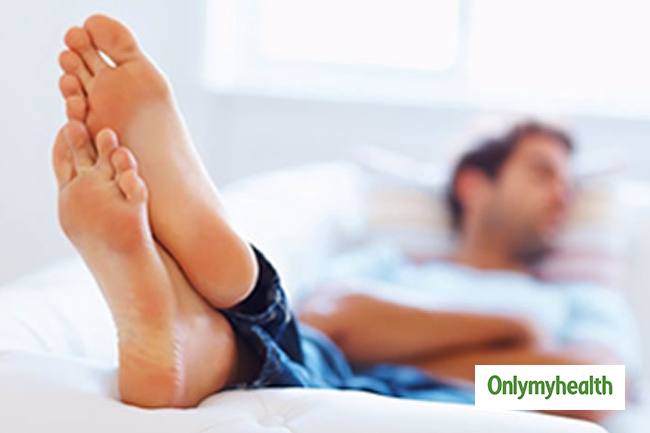 If you stand continuously without taking rest then the pain will become severe. Try to rest as much as possible. Avoid standing for long hours. Along with rest, you should also do some stretching exercises. You can rotate your foot in different directions to stretch the muscles. If your pain gets severe then you must consult your doctor and take medications accordingly. Read more articles on Home Remedies. For more related articles, download OnlymyHealth app.