Weekly maintenance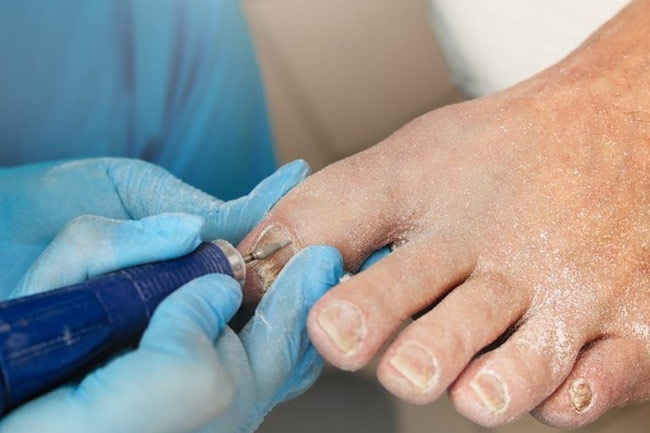 Maintaining your toenails is the first step to prevent toenail fungus and infection. Trimming them regularly and cleaning them daily helps in preventing infection buildup. If you wear shoes for most time, you must wash your feet after removing your shoes. Use disinfectant for thorough cleaning of toenails.
Wear clean socks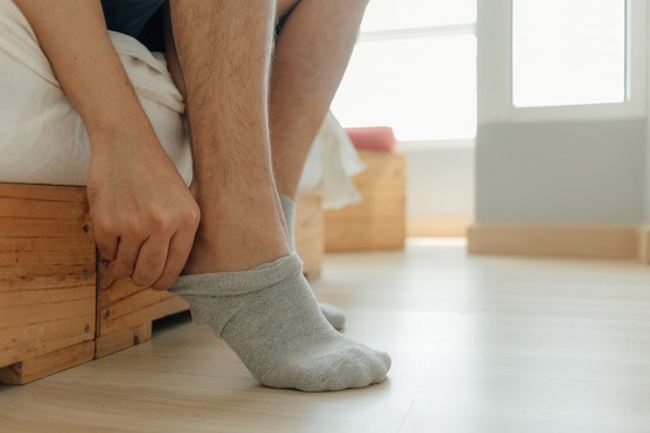 The second thing that you must do to protect your toenails from fungal and bacterial infection during monsoon is wearing clean socks and shoes. Wash your socks daily and wear only dry shoes. You can wash your socks in warm disinfectant water to eliminate bacteria, viruses and fungus.
Apple cider vinegar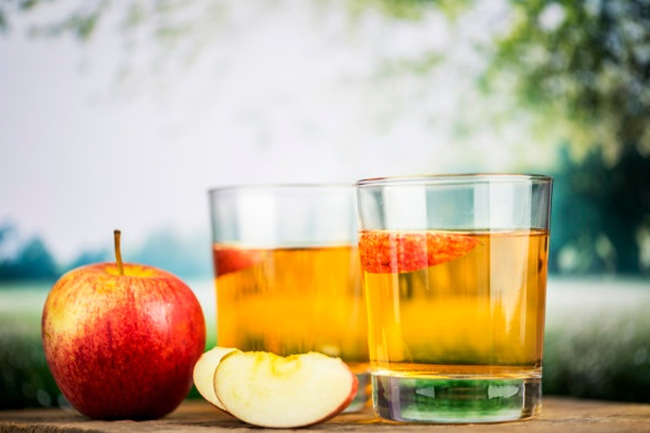 If you are seeing the signs and symptoms of toenail infection then you must exercise home remedies instantly. Apple cider vinegar is one of the potent remedy to treat an infected toenail. Dilute ACV with water and dab it on your infected toes using a cotton ball. Do this frequently until your infection is relieved.
Baking soda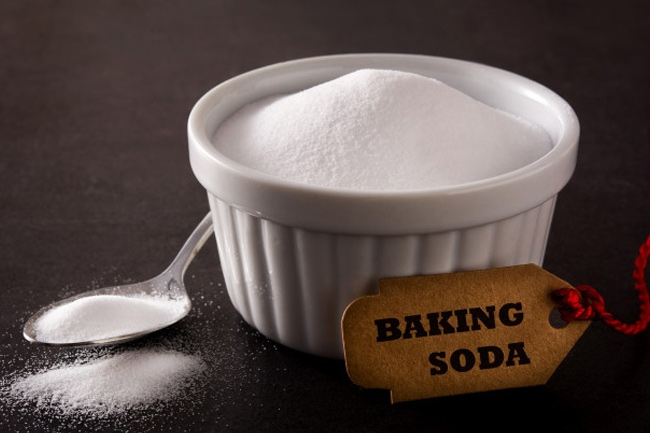 Using baking soda to clean your infected toes can help in treating the infection immediately and effectively. This is particularly effective in treating spreading infection. Just make a paste using baking soda and water. Apply this on your infected toenail and keep it for 15 minutes. Wash it off with water.
Essential oils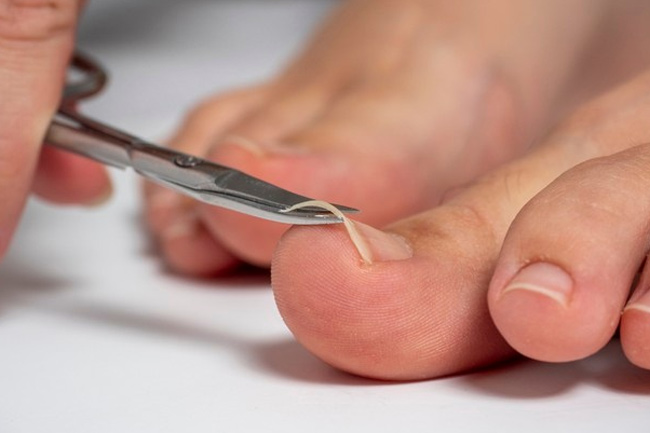 There are several essential oils such as tree tree oil, lavender oil, clove oil, eucalyptus oil, lemon oil, etc. that can be used in treating toenail infection or fungal infection. These oil possess antifungal properties that kill the infection-causing fungus. Just mix these with a carrier oil and apply on the affected area.
Epsom salt foot soak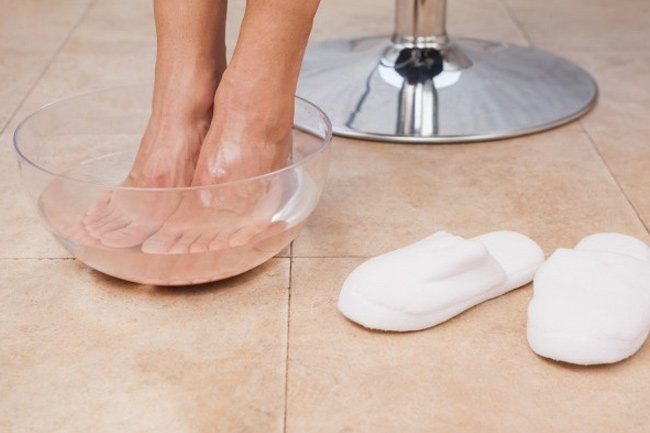 Another remedy for foot infections is an epsom salt foot soak. For toenail infection, take a bathtub and add 2-3 tablespoons of epsom salt to lukewarm water. Soak your feet in it for 15-20 minutes and then clean them. This is the ultimate remedy for all kinds of foot infections and soreness.
Black Tea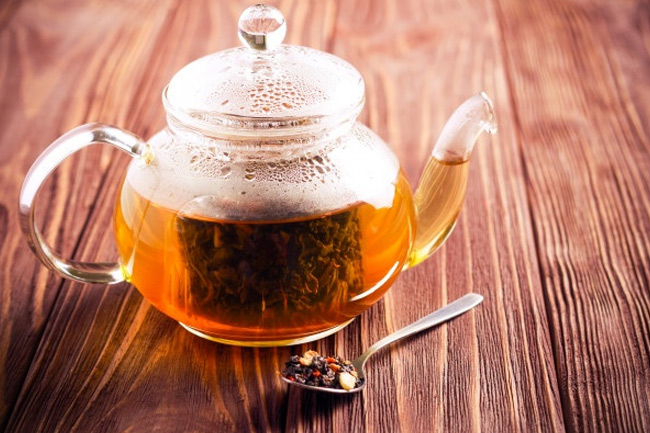 Did you know that black tea can also be of great help in preventing/treating fungal infections? Well, you need to brew some black tea in large amount of water, sufficient enough to soak your feet in it. It contains antioxidants and tannins to kill infection. You can even place a brewed black tea bag on the infected part.
Garlic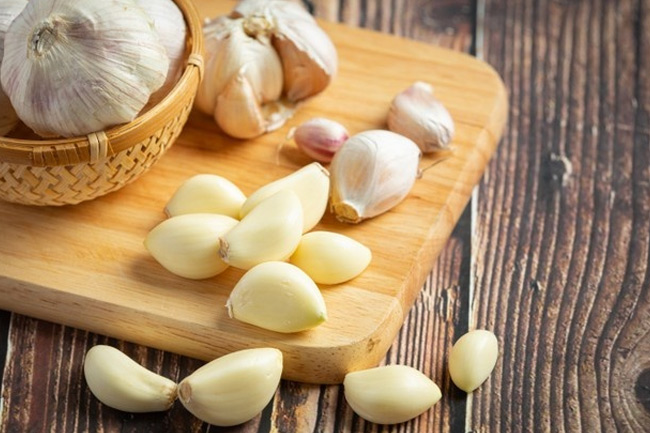 Garlic is a potent home remedy ingredient available in your pantry. This is because it has antimicrobial properties that kill infection and promote faster healing of the skin. Just make a paste of garlic by crushing some cloves and apply it directly on the infected part. You must also add garlic to your diet.
Vapour Rub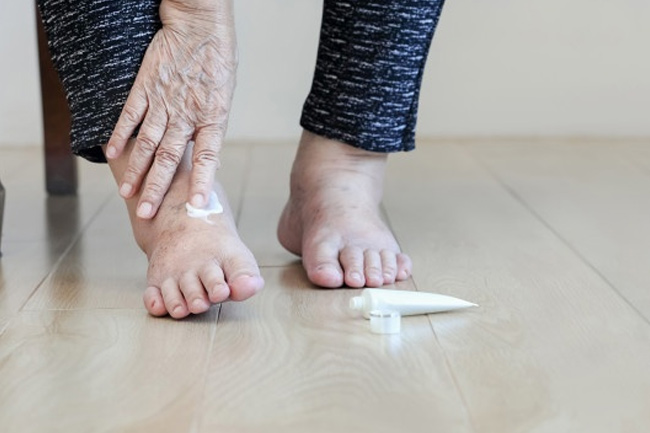 You must be having a vapour rub at your home that comes to use in cold for proving warmth to your body. This is an over-the-counter solution for toenail infection. Applying some on the infected part soothes the skin as it contains menthol, camphor and eucalyptus oil. Wash your feet and apply it to your toenails.
Prescription medications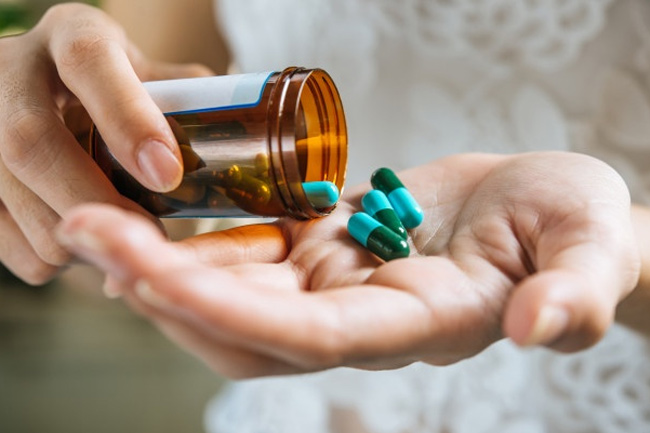 If toenail infection is spread, you should ask a doctor for prescription medicine. These are for people who easily get infections. Medicines help in controlling the infection and preventing it from spreading further. If the infection is spread, you must take medicine or else it might cause a lot of discomfort to you. All images source- freepik.com