Home remedies to prevent monsoon hair care problems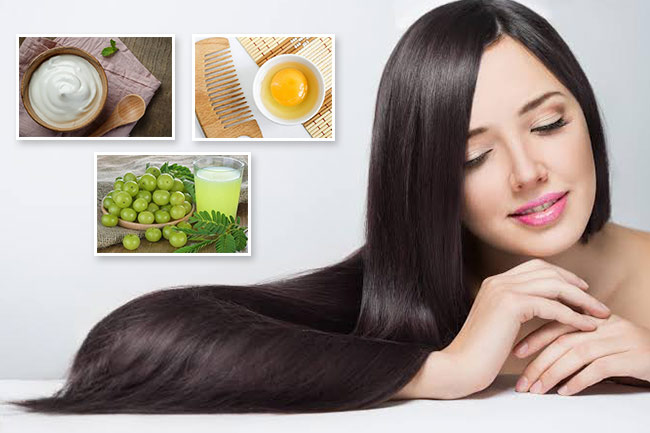 Beautiful and refreshing drizzling occurs along with an impact on our skin and hair during monsoon season. Monsoon can cause hair damage in various ways including dandruff, hair fall, itchiness and frizzy hair, due to the excessive humidity. The humidity spikes the chances of several hair care issues. Moreover, your hair and scalp require a lot of care as they get week in monsoon. Read this article further to know about some home remedies to prevent monsoon hair care problems.
Amla juice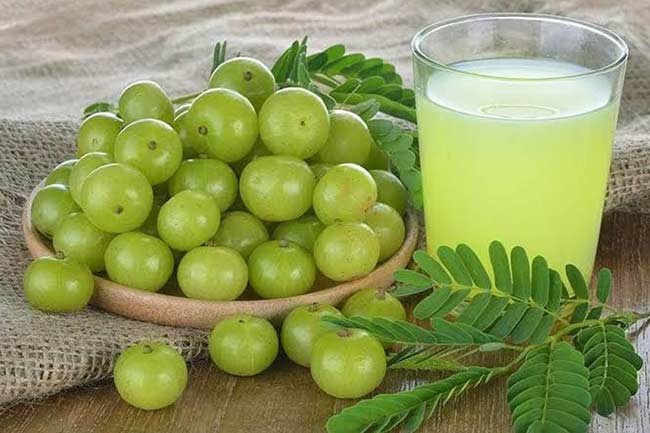 Amla juice is one of the best home remedies to prevent monsoon hair care problems, such as dandruff. The antioxidants and Vitamin C content in it promotes hair growth and also improves the colour and texture of your hair. You can easily find this ingredient in every Indian household. You can also include it in your diet through raw amla, amla juice or amla pickle. 
Curd
Curd or dahi is rich in Vitamin B5 and D which makes it beneficial in dealing with a variety of hair problems. Yogurt is a superfood that you can also include it in your diet to prevent hair fall and make your hair follicles strong. You can include two or more ingredients such as curd and lemon juice, or curd and eggs for an effective natural prevention of monsoon hair care problems.
Eggs
Eggs are a rich source of protein that can be used for many beauty benefits. It helps in making your hair soft and smooth. In fact, eggs also help in getting rid of dandruff and itchiness, thus preventing these monsoon hair care problems. You can put an egg hair mask for 10-15 minutes and then wash it off. You also have to make sure to include eggs in your diet.
Onion juice
Onion also acts as a natural treatment and preventive measure for monsoon hair care problems. It helps in preventing hair fall, promoting hair growth and reducing dandruff. Onion water is loaded with antioxidants that help in preventing hair fall, this improving hair growth. Moreover, it can also be a one time solution to prevent premature greying as well. You just have to peel and grate the onion, and squeeze out the juice. Apply the juice or pulp on your scalp using a cotton ball. Let it stay for 15-20 minutes and then wash it off.
Aloe vera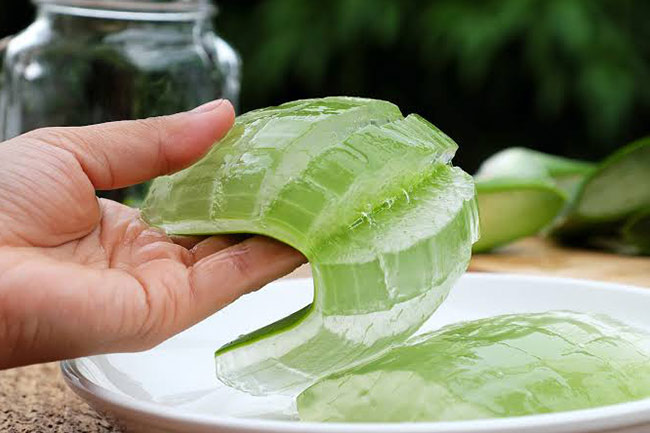 Aloe vera helps in the prevention of many monsoon hair care problems such as dandruff and frizzy hair. This natural ingredient plays the role a natural conditioner for your hair. It also provides a cooling and soothing effect on your scalp and hair. It has anti-inflammatory properties and antioxidants to treat damaged hair effectively. You can use aloe vera gel from the market or scrape some gel from an aloe vera leaf.
Lemon juice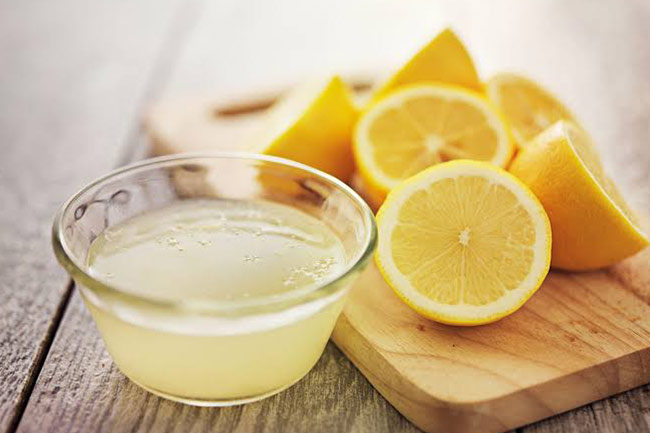 Similar to Amla, lemon also contains vitamin C and antioxidants to provide a wide range of beauty and health benefits. You can mix a tablespoon of lemon juice in water and give your hair a gentle wash. Do not forget to apply shampoo afterwards as it can itch sometimes. It will help in preventing dandruff and sweat on the scalp. Lemon juice can be taken out at home easily as it is found in every kitchen.
Coconut oil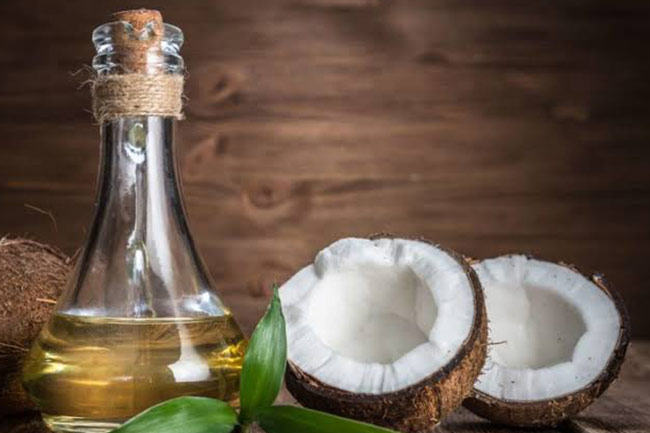 Another monsoon hair care prevention tips is applying coconut oil for only 20 minutes before washing your hair as it plays the role of a natural conditioner. Coconut oil helps in making your hair greasy and reduces the amount of water soaked by your hair while washing during monsoon. But, you should know that a harsh oil massage is not advised and do not let the oil stay on your scalp for a very long time in monsoon season.
Vinegar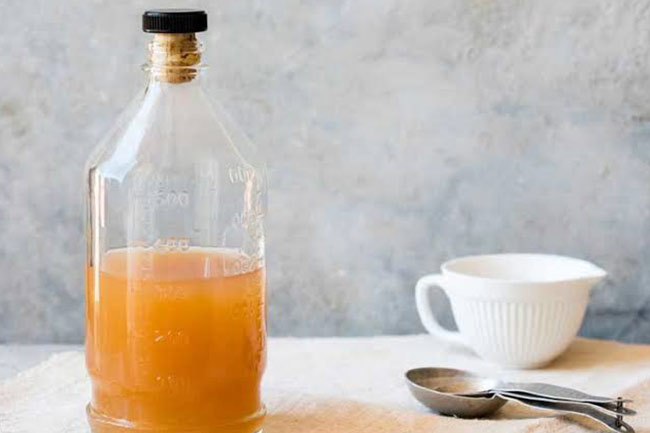 Many experts suggest to use vinegar on your scalp and hair in the monsoon season. It is a known home remedy to both treat and prevent monsoon hair care problems sach as frizzy hair and dandruff. Apple cider vinegar can be mixed with other ingredients to apply on the scalp and hair. You can add two tablespoon of vinegar in lukewarm water and wash your hair using it.
Fenugreek seeds water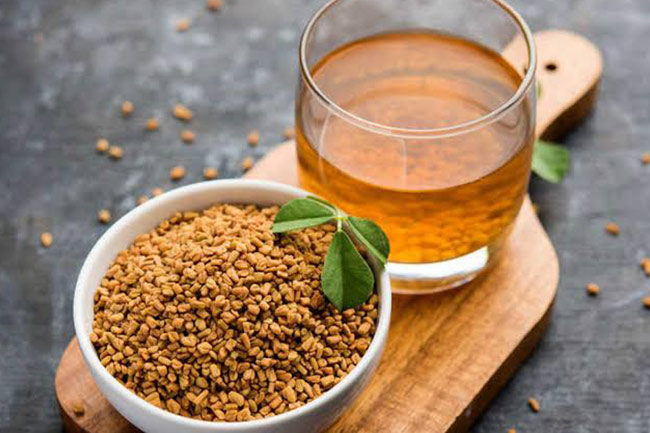 Fenugreek seeds or methi dana water is an old home remedy for hair care that is also suggested by our ancestors. It is an effective natural treatment for hair fall and dry hair. Fenugreek seed water is a good home remedy for preventing dandruff and hair fall. You can boil methi dana in water a night before using it. Then, strain the water in the morning and rinse your hair and scalp with this water.