Ingrown hair home remedies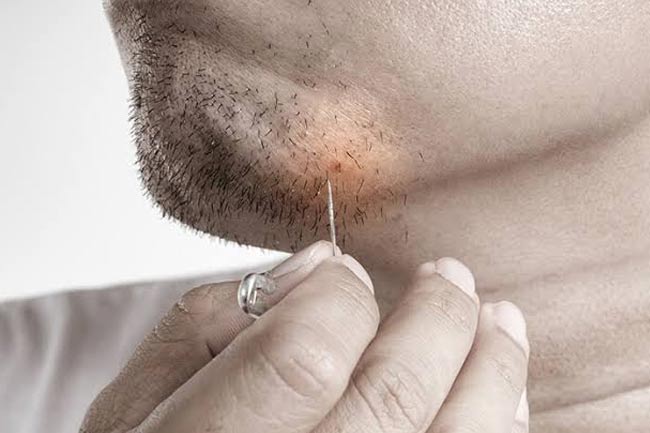 Having an ingrown hair is a common condition that happens when hair grows back into the skin and becomes clogged in it. Ingrown hair look like tan spots or red bumps. In severe cases, there can be small red or pink tiny bumps in hair follicles on the skin area where hair grow  normally. An ingrown hair is not considered as a medical condition, but it can be annoying and cosmetically bad, as it can result in scarring. The main cause behind ingrown hairs is simple, that when your hair starts to grow, sometimes it curls inwards and gets trapped in the surface of your skin. This can disturb your natural growth pattern. The new hair growing from the hair follicles after the old one is pulled out can curl inwards and go under the skin again as it starts growing inwards. With dead skin blocking your ingrown hair, these cases can be difficult as it happens when the dead skin cells clog up your hair follicle. Although, an ingrown hair can get cured or discarded on its own, but in some cases, it can get hard to get rid of it. Read the article further to know about the home remedies to get rid of ingrown hair.
Coconut oil and sugar scrub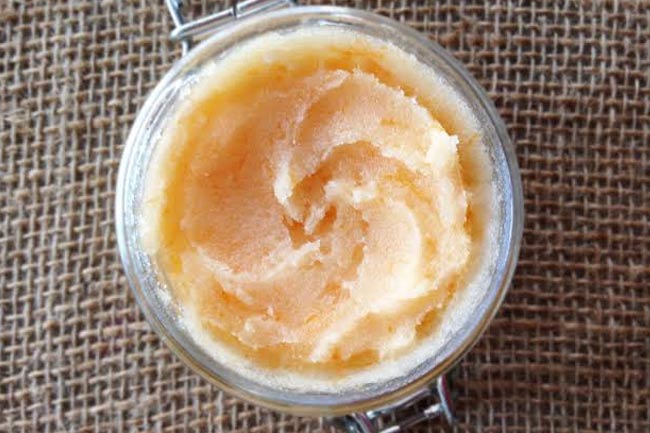 Exfoliation is one of the best home remedies to get rid of ingrown hair. There are many natural exfoliating scrubs including coconut oil and sugar scrub, that you can rub on your skin. Coconut sugar scrub has a good fragrance and is completely natural, with no chemicals at all. It is an economical natural remedy as these ingredients are easily found in almost every household. You can conveniently make this scrub at home. To make this coconut oil sugar scrub, take half cup of sugar granules and 1/4 cup of coconut oil. Then, mix these two ingredients together in a bowl properly. Put this mixture a container with a lid. Apply it on the ingrown hair area of the skin twice a day, daily. You will get desired results in 2-3 days. In addition, you can rub this scrub on your hands regularly to make them soft and smooth!
Hydrate the skin before and after shaving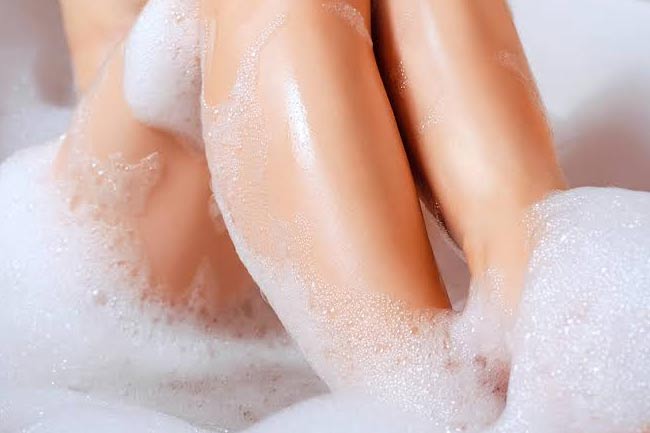 Hydrating and softening the skin and hair before shaving can also be useful for this purpose. This reduces the risk of your hair curling up and entering the skin again.  When you are done shaving, it is good to wash and then pat your skin dry. You should even apply a moisturizer for more hydration and softening. Using soap and water afterwards can usually cause dry skin, therefore, applying a post shave moisturizer can help in protecting your skin against less moisture while shaving. Hydrating the skin will prevent the clogging up of dead skin cells, thus no ingrown hairs. And, this can also act as a treatment option to get rid of those inward trapped hair. Hydrating the skin before and after shaving or waxing can also prove to be beneficial for your skin, making it more soft, smooth and shiny.
Almond scrub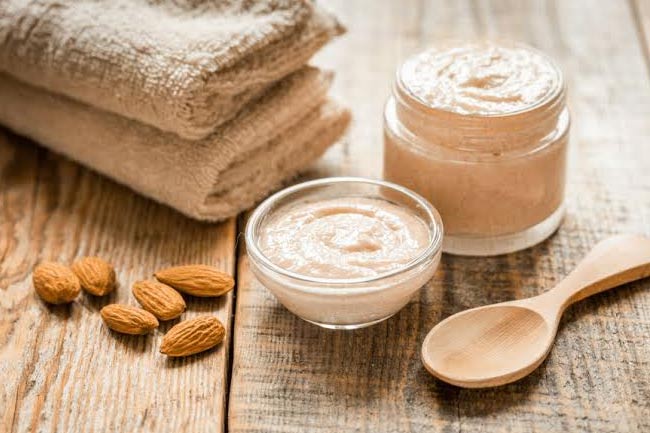 Almond scrub is also another effective home remedy to remove ingrown hair. You have to grind almonds in a grinder and mix them with curd. It will help you in getting a smooth skin without any ingrown hair as it removes the dead skin cells covering them up. You can even use salt and almond oil to scrub it on your skin. Add a teaspoon of salt to a tablespoon of almond oil and your easy-breezy scrub is all set to work its magic. You can also use sugar as a substitute for salt in this scrub. This natural DIY method is used by a lot of people to get rid of ingrown hair. In fact, there are many almond scrub products available in the market and online stores. You can talk to your dermatologist before applying any product to get rid of ingrown hair. You can even take suggestions as to which home remedy is the best for this purpose.
Rice powder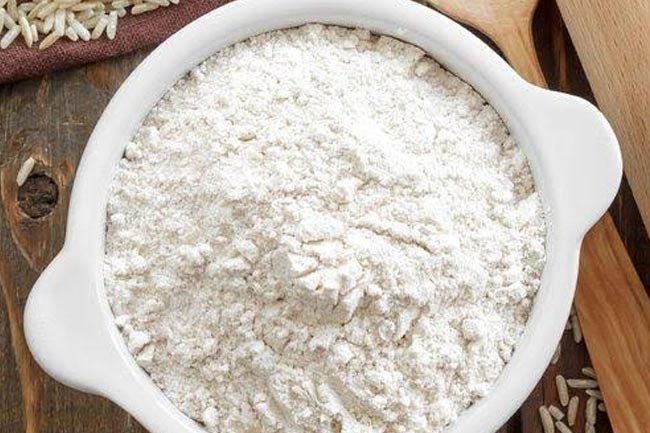 Rice powder also plays the role of an exfoliator. You can mix rice powder with curd and a pinch of turmeric to make a smooth mixture. This makes for an amazing exfoliator and scrubbing it on your skin can eliminate cellular build-up or dead skin cells and hence, softening and removing the ingrown hair. You can take 5 teaspoon of rice flour or rice powder and mix with 7 teaspoon of honey. Mix both these ingredients in a small bowl and scrub it on your skin using fingers before going into the shower. Rice powder is mostly used to thicken soups and to make burger patties as it is considered as a binding agent. This simple ingredient is a vital part of the Southeast Asian cuisine.
Warm compression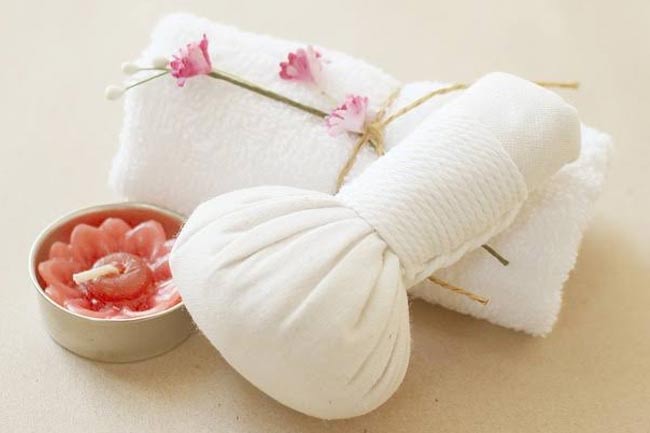 Interestingly, warm compression can also be a useful natural remedy to get rid of ingrown hair. You can dip a soft towel in hot water, wring it out, and place it on the waxed or shaved area, with ingrown hair. Do the same 2-3 times a day, and doing so can soften the hair and hydrate your skin. You can even use an ice pack as a cold compression for ingrown hair. After waxing or shaving, you can put ice cubes in a clean cloth and apply it on the affected area for a few seconds at a time. This helps in closing the pores and prevent ingrowns. If the ingrown hair is trapped under the skin, warm compression can help it grow out. You can also apply tea tree oil before putting warm compression on your skin.
Oatmeal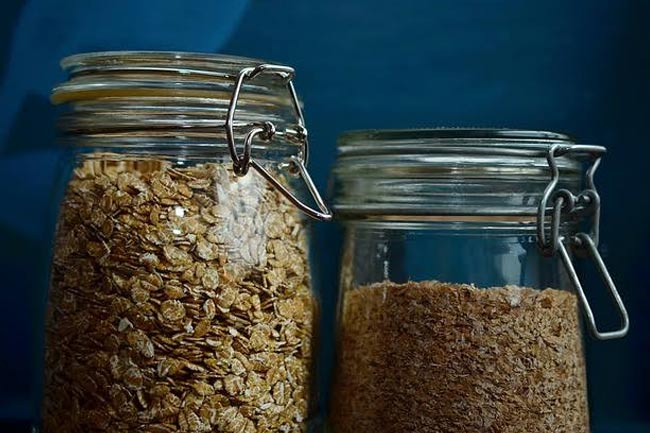 An oatmeal scrub can help in removing the dead skin cells and excess impure particles in your skin. Once the dead skin cells get reduced, you can get a smooth, soft and ingrown hair free skin. Oats can work like magic on your skin. In this scrub, you can add egg whites, honey, and curd. You have to apply this mixture on the skin, and rinse it off after half an hour. Repeat this thrice a week and you can get rid of the ingrown hair under your skin. This can help in deeply cleaning and softening the skin, besides removing the ingrown hair. If you have a dry skin, then it is recommended to add some honey, milk, and a little almond oil to this mixture for better nourishment. Oatmeal is one of the best exfoliators used for removing blackheads and whiteheads as well.