Home remedies for flaky scalp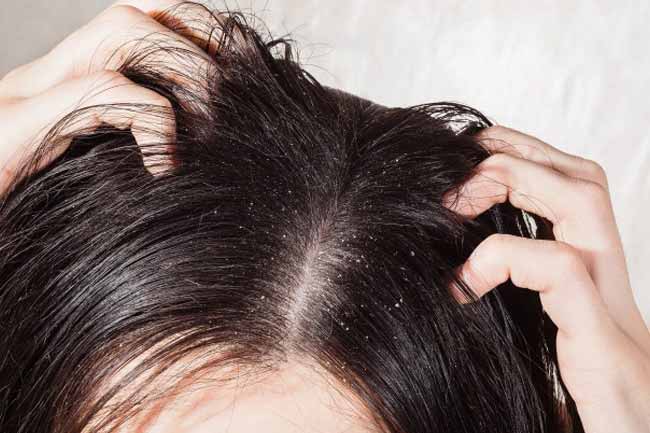 Along with certain ailments, winter season comes with many skin and hair care problems as well, including dry and flaky scalp. Flaky and dry scalp can cause dandruff, making your hair quality miserable. There are various reasons behind flaky scalp, including washing hair frequently, harsh hair products and certain scalp conditions. Read this article further to know about amazing home remedies to treat flaky scalp in winters.
Coconut oil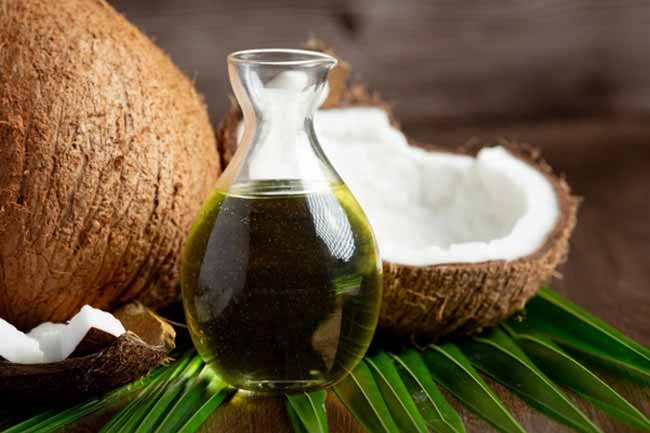 Coconut oil is loaded with beneficial properties that can help in getting rid of flaky scalp or dandruff. It has parasitic properties that will clean the scalp and eliminate itchiness as well. A mixture of coconut oil and lemon can be a good natural remedy to deal with dandruff and adds a nice smell too. You can massage your scalp with 3-5 tablespoons of coconut oil and lemon juice and let it stay for around an hour and shampoo afterwards.
Banana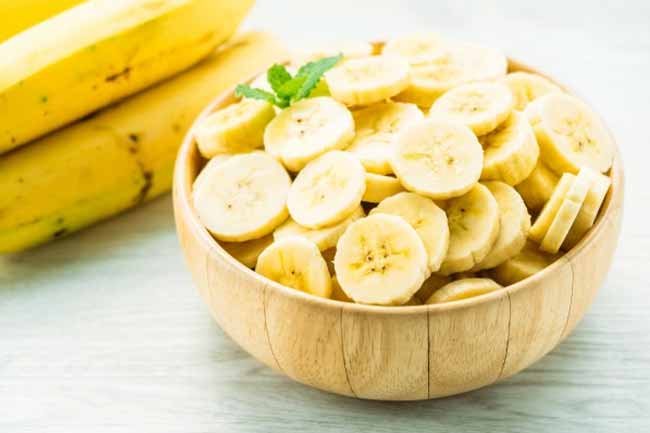 Using banana for dry and flaky scalp is an age old home remedy. According to a research, the beneficial nutrients in bananas can give treatment to your scalp. According to a research, it was suggested that the potassium, oils, and vitamins present in bananas can help in moisturizing the scalp, removing dandruff, and enhancing hair health. It is an effective and easy natural remedy as you can make your own banana hair conditioner at home.
Avocado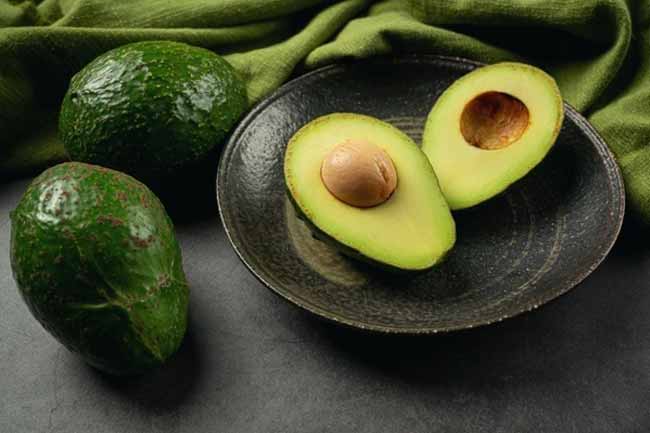 Avocado is an effective natural way to moisturize your scalp and skin. It contains certain important antioxidants and vitamins that can be useful in treating dry and flaky skin. It helps in easy nutrient absorption in the scalp and can also be used in the form of an oil. And, avocado can also be used easily by making DIY hair masks along with coconut or olive oil at home.
Tea tree oil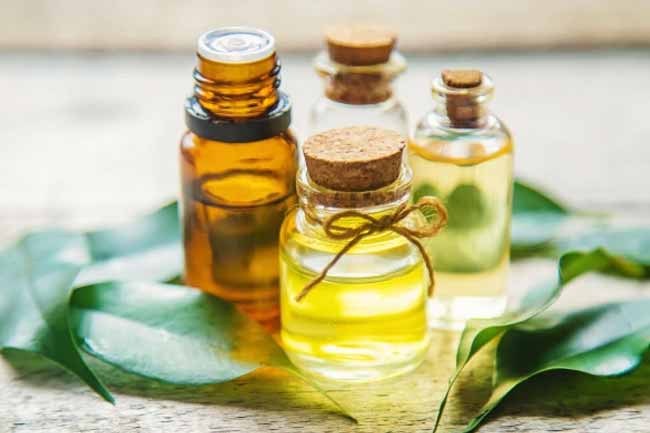 Along with coconut oil, tea tree oil is also another effective home remedy for flaky scalp. Tea tree oil is a famous multipurpose essential oil that is used by many people because of its several health and beauty benefits. According to a research, tea tree oil contains antifungal, antiseptic and antibiotic  properties that can help with scalp dryness. You can apply it on the scalp and strands twice a week for results.
Baking soda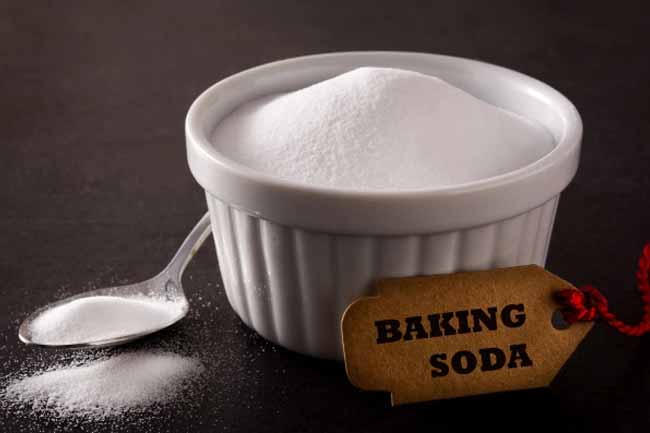 Sodium bicarbonate or baking soda can also help in getting rid of dandruff or flaky and dry scalp. Baking soda plays the role of an exfoliant that can eliminate excess skin cells and oil on the scalp. Baking soda also contains antifungal properties that can help in treating the fungus that causes dandruff. However, do not overuse baking soda as it can reverse the effect as well.
Aloe vera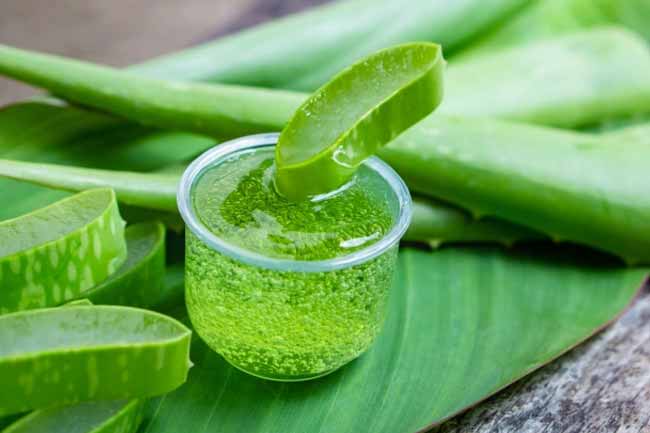 Aloe vera is a popular ingredient that can be included in your beauty care routine easily. It has anti bacterial and anti fungal properties that make it beneficial in both treating and preventing flaky scalp in winter season. It is full of antioxidants and anti inflammatory properties that can make your hair softer and shinier. Aloe vera is rich in vitamins like A, C and E, that add on to the nourishment.
Yogurt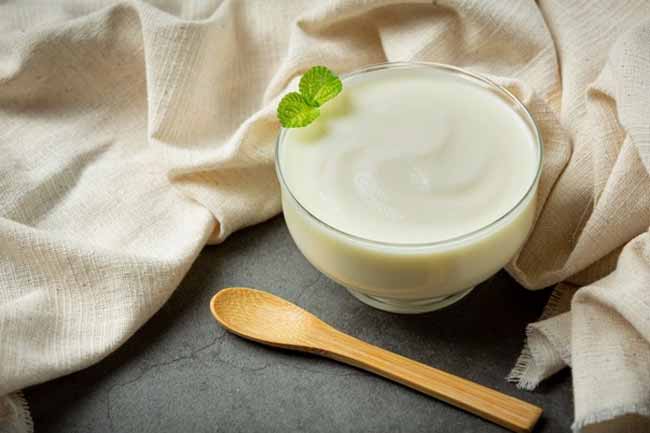 Yogurt or also called dahi is an effective food item that works well for all types of hair. It contains anti-inflammatory and cooling properties that can help in treating dandruff and a dry and flaky scalp. You can apply yogurt mixed with mashed papaya or banana twice a week. Keep it in your hair for 30 minutes and then rinse it off. This will improve your scalp health during winter season.
Neem leaves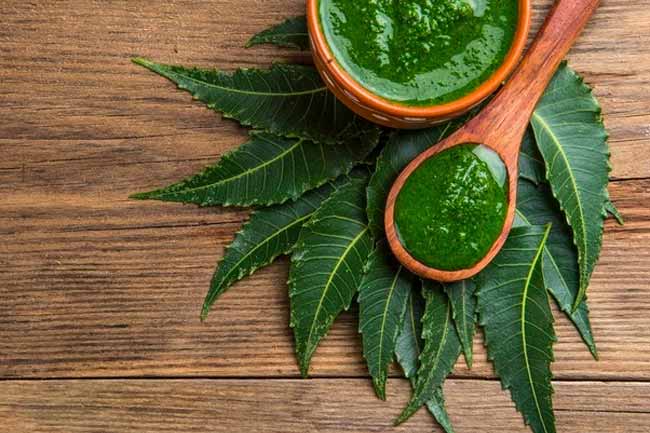 Neem leaves can provide a lot of relief with the accompanying symptoms of dandruff such as itchiness and redness on the scalp. It contains antibacterial and antifungal properties that can treat flaky scalp and dandruff. You can wash your head with neem leaves water or apply a homemade DIY hair mask using neem leaves and honey. Do this home remedy twice a week for best results.