Home remedies for bug bites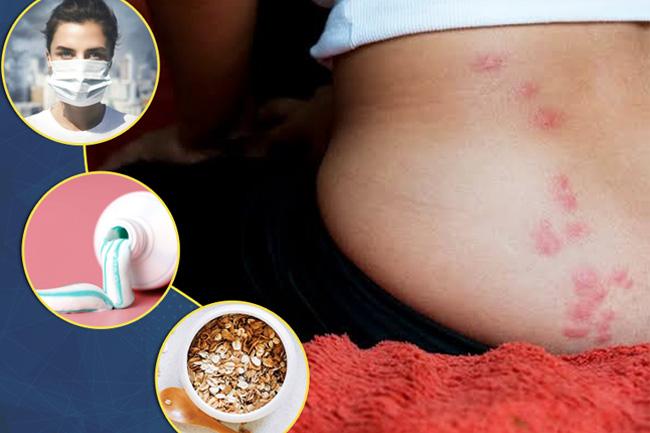 When a bug bites, the infectious bacterial virus or parasite gets transmitted causing various problems. Children are small in size and are at the stage of a developing immune system, which makes them an easy target of severe reactions to bug bites. The best way to prevent bug bites is to avoid being bitten. You can use insect repellents, especially during summer season. Bug bites are even found in beds or unwashed sheets. Certain natural ingredients can help in getting relief from the symptoms of insect or bug bites including inflammation, pain, redness and itching. However, it is important to visit the doctor to check if the bite was dangerous. Although, several bug bites and stings only cause mild symptoms, while some can be severe. An instant reaction that develops after a big bite or sting is an allergy which can be considered as a medical emergency. Some home remedies including peppermint essential oil, tea tree oil, lavender oil, oatmeal, fresh-cut onion, and toothpaste can be applied topically on the affected area, and these can help in alleviating the symptoms of bug bites and bee stings. How and if natural remedies work varies from person to person. Read on to know about some home remedies to get relief from big bites.
Peppermint essential oil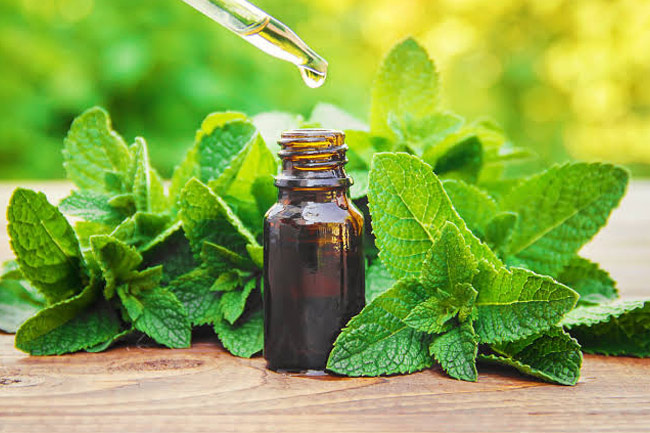 You must have heard that peppermint is a popular ingredient that is used in most of the toothpastes, chewing gums, balms and a number of beverages. It gives a minty flavour and fragrance, that is liked by a lot of people. It offers many beauty as well as health benefits, including producing relief from bug bites. Peppermint essential oil has anti-microbial, anti-septic and anti-inflammatory properties present in it that is mostly helpful with allergic reactions and insect bites. But, make sure that you should not use peppermint essential oil on children less than 8 years or on pregnant women. You can order peppermint essential oil online or buy it from the supermarket. This multipurpose oil is one of the best home remedies to get relief from bug bites. It can help in easing the symptoms such as redness and swelling. And, remember to dilute any essential oil with a carrier oil like coconut oil.
Baking soda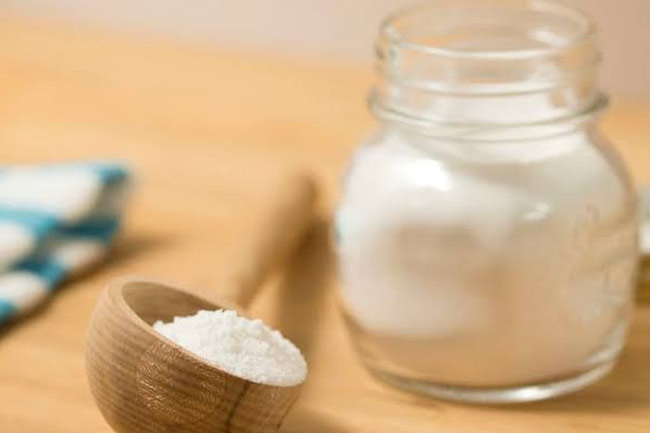 Baking soda is also used as a natural remedy to get relief from bug bites. It is an  easily affordable, quick and effective at home treatment for managing the signs of insect or bug bites, and even bee stings. Almost every household has a box of baking soda available in their kitchen or bathroom. Baking soda is a multipurpose ingredient and is used for various dental problems as well. It acts as an antiperspirant and is found in many deodorants. Baking soda has the compound alkaline that is helpful in treating irritation and redness. You have to mix atleast two teaspoons of baking soda with water to make a smooth paste for applying on the skin. Apply the paste gently on the affected area and let it stay for 5-10 minutes and then rinse it off. Baking soda can also be mixed with lavender or peppermint essential oil to get relief from bug bites. It soothes the irritation and can be used on both children and adults.
Toothpaste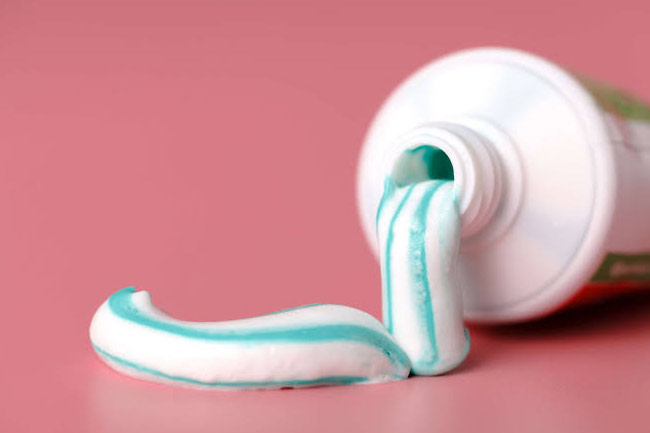 Similar to baking soda and peppermint oil, toothpaste is also used for curing several skin conditions, including rashes and allergic reactions. It can help in fighting symptoms such as itching and inflammation. Toothpaste contains  menthol which acts as a cooling and relaxing agent for your skin conditions, including many symptoms of bug bites. It will not only helps you in distracting from itchiness but can reduce the swelling as well. Toothpaste is considered as an easy home remedy as it is available in everyone's house. It helps in whitening the teeth and preventing several dental issues, thus maintaining oral hygiene.
Fresh cut onion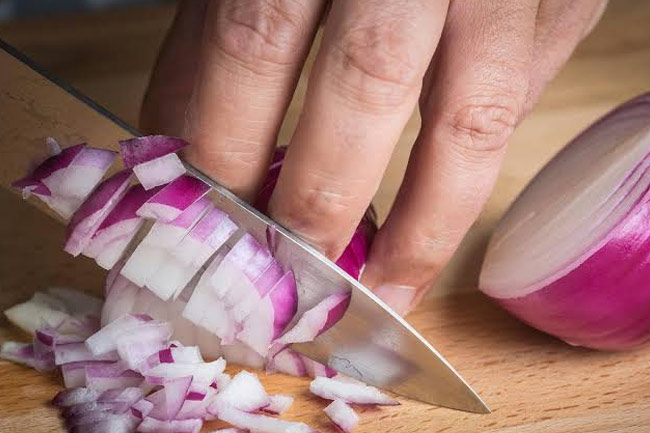 Onion is a highly nutritious and offers several health benefits. It is used to treat stinging and itchy infections. A single piece of onion is enough to act as a home remedy for getting relief from bug bites. Basically, this vegetable has certain  enzymes present in it that help in breaking down the inflammatory compounds, that buildup from the bite. To use onion as a natural remedy for bug bites, you have to cut a piece and rub it topically on the skin gently. It will reduce the irritation and itchiness on your rash. For more effectiveness, you can add some crushed fresh basil leaves and apply it on the bite. The camphor and thymol compounds present in it help in relieving itching.
Ice cubes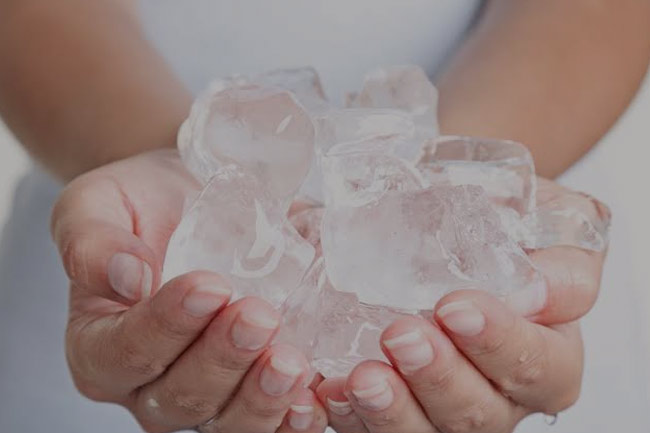 Using ice cubes on your skin is the first reaction after someone gets a skin rash or any other skin problem, including the symptoms of bug bites. Ice cubes are used as a home remedy for getting relief from bug bites as it provides a cooling sensation. In fact, ice has a skin tightening power that makes it even more effective for dealing with this problem. Applying ice cubes on your skin after getting a bug bite is one of the easiest natural ways to ease the symptoms such as redness and swelling. You have to put a few ice cubes in a muslin cloth and rub or apply it gently on your skin for a few minutes. It is a budget friendly and the most easily available ingredient that you can find in your kitchen. The coldness in ice cube reduces temporary swelling and inflammation. However, you should only apply the ice for a few minutes at a time.
Oatmeal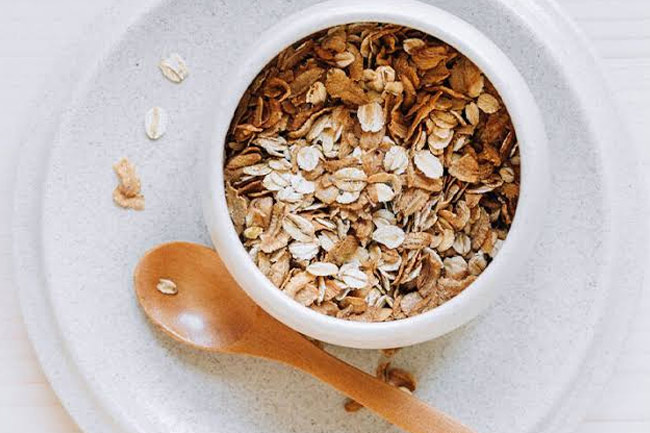 Oatmeal is one of the best natural remedies to get relief from the symptoms of bug bites. Raw or soaked oatmeal is used for treating many health and skin conditions. Oatmeal basically contains anti-inflammatory properties that are beneficial for your health and offers several beauty benefits as well. It is mostly used to cure skin rashes, including bug or insect bites. You can easily apply cooked oatmeal on the affected area of your skin. Or, drawing yourself an oatmeal bath to can also help in getting rid of the irritation, itching and redness. Oatmeal is extremely effective in controlling the itching, but do not try this home remedy without asking your doctor. Moreover, you can buy oatmeal bath products for better results. Remember to use warm water for this DIY bath and not too much hot. And, you should also make sure to pat your body with a dry towel after taking the bath.