Tooth infection home remedies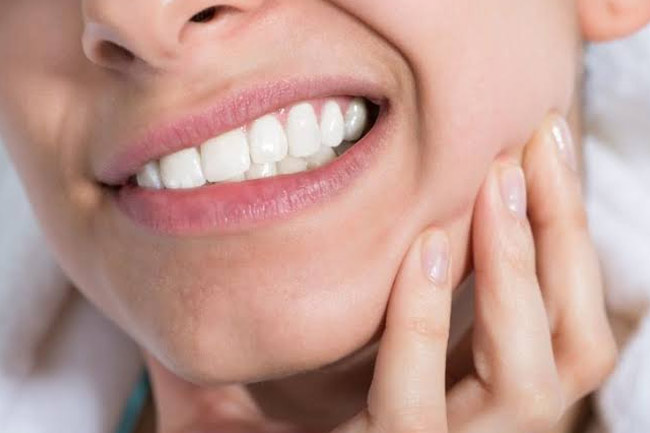 Tooth infections can be extremely painful and discomforting. They have the ability to make your day to day tasks difficult. If your sore and throbbing tooth is left untreated, it could become infected. If your tooth becomes infected and isn't treated, the infection could spread to other places in your body. There are some natural ingredients that can prove to be useful in treating the symptoms of tooth infection. If you are having a tooth infection, then it is important to visit a dentist and get a proper medical checkup and prescriptions if treatment is required. The expert needs to make sure that the infection goes away completely and does not lead to any more pain or damage to your teeth.  Fixing an appointment with a dentist if you are experiencing tooth pain is not always possible during the lockdown, but you can count on certain natural remedies to manage the pain for a temporary period. There are some effective home remedies that you can use to both manage the pain and the infection from getting severe. In fact, it can also help in preventing further possible infection. It is not necessary that all of these remedies will work for every individual but it can surely help in alleviating the pain caused by tooth infection. Keep reading to know about some useful home remedies to cure tooth infection.
Saltwater rinse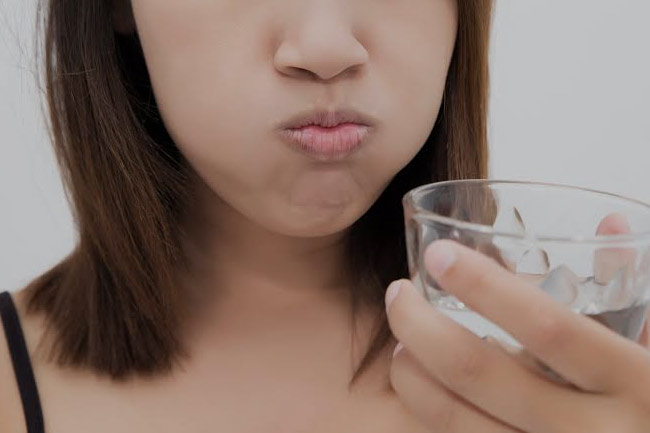 Saltwater rinse is one of the most common natural remedies used for dental care problems. Rinsing your mouth using salt water can be done conveniently at home, this providing immediate relief sometimes. It will not only cure the tooth infection, but also promote dental or oral health. Saltwater can cleanse your gums and mouth properly. Just take half teaspoon of normal table salt and mix it in half cup of warm water. Squish the saltwater in your mouth for atleast 5 minutes, especially early morning. Then, spit it out and do this home remedy twice or thrice a day. Lukewarm saltwater is effective for treating several dental problems and can provide quick pain relief, which is a common symptom of tooth infection. Saltwater rinse works its magic on curing the infection as salt contains beneficial antifungal and antibacterial properties that can help in treating and preventing oral infections.
Essential oils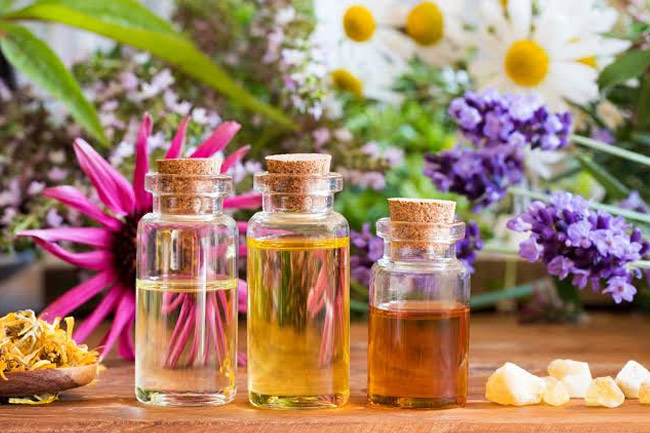 Essential oils have been used since ages to improve both physical and mental health. It is widely used for aromatherapy, massages and pain reduction. Certain essential oils such as clove, basil oil, and lavender can be used to treat tooth infection. Anti- inflammatory and anti-bacterial properties of these oils can help us in combating infections tooth infections. These are not only convenient and conventional, but these are also pocket friendly methods. These oils can treat the symptoms of tooth infection miraculously. These oils are made from plant's essence. It contains both smell and taste of the elements of plants. Cold press oils are better because they preserve the nutrients better. But, you should always try to dilute these oils by adding one or two drops of the essential oil in  olive  or coconut oil. You can directly apply them on toothbrush and brush them gently on the teeth.
Baking soda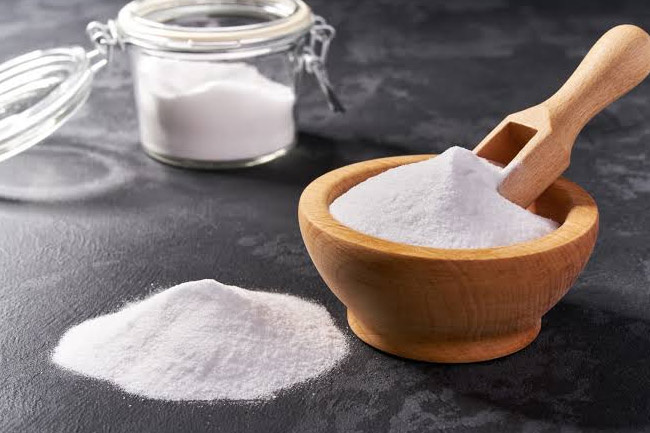 Baking soda contains antibacterial properties that are useful in treating several types of infections. It is a natural friend for maintaining good dental hygiene. Baking soda solution is extremely  helpful in treating tooth infections. You can treat swelling, pain and the pus filled infections around your teeth using baking soda. It will neutralise the acids in your gums, that are responsible for worsening the infection. Baking soda is usually used for dental hygiene such as teeth cleaning and curing several oral infections. In fact, there are many toothpastes available in the market that contain baking soda. Another effective way to use baking soda is by making a simple solution and apply in on your gums twice or thrice a day. Swish the solution in your mouth for a few minutes and repeat this home remedy until you see any improvement in the infection.
Garlic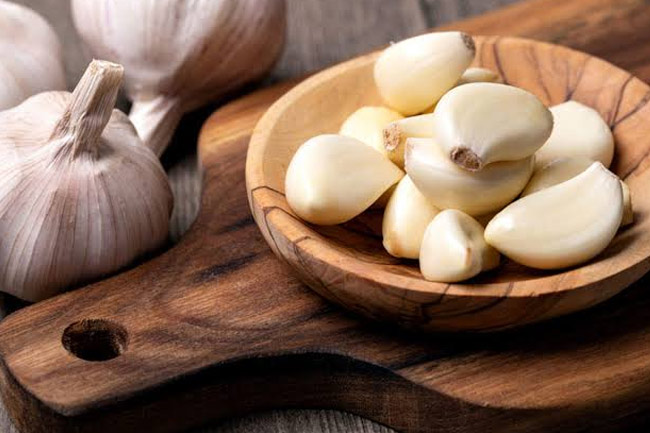 Garlic has good antimicrobial properties and it helps in combating tooth infections like tooth abscess. You can directly use crushed garlic on the affected area. It helps in reducing pain, inflammation and promote quick healing. You can also try including garlic in your diet. It is also supposed to reduce germ buildup in mouth. Raw garlic may have an odd smell but it can actually help you get enough relief with the tooth infection. You can mix them with other ingredients like honey or cloves. You can make a paste of clove and garlic and put it over your teeth and cover it with cotton for a while. It will help you in relieving pain, caused by tooth infection. Garlic can be found in almost every Indian household as it is used in many dishes.
Cloves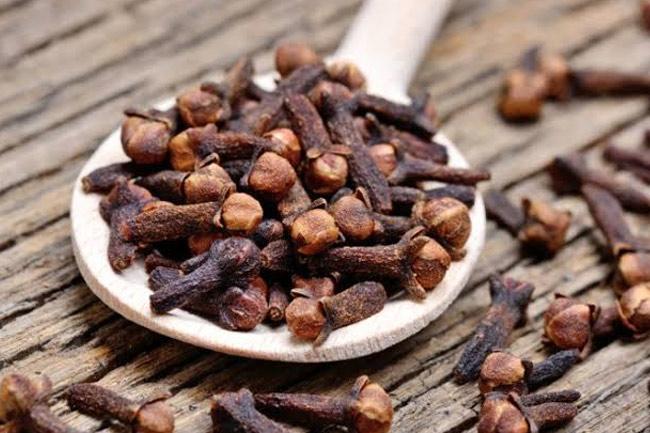 Another useful natural remedy to cure tooth infection and many other oral health problems is cloves or clove essential oil. Clove is basically an Indonesian spice that contains anti-inflammatory, antimicrobial antiseptic and analgesic properties which can help in combating different types of infections, especially dental problems. Cloves help in controlling the symptoms of a tooth infection such as pain, swelling and pus. The pus buildup around your tooth can be managed using this effective home remedy. You just have to crush the cloves and you can even add some honey to apply a on your infected gums. Cloves are full of antioxidants and act as a disinfectant which is helpful in fast healing process of the tooth infection. This spice can be easily found in markets and is a budget friendly natural remedy for treating tooth infection. Cloves are mostly used in dishes to enhance good flavour and fragrance.
Oil pulling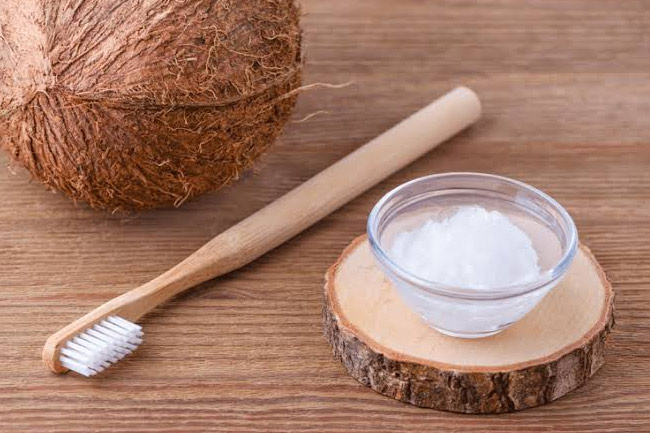 Oil pulling is an uncommon but one of the most effective natural remedies to cure tooth infection. For any kind of oral infection, the usage of coconut oil through oil pulling is suggested by many experts. In the oil pulling method, you have to swirl a beneficial oil in the mouth for atleast  15-20 minutes. It can help in cleaning the infected area, hence treating tooth abscess. To use this home remedy, you have to put 2 teaspoons of coconut oil in your mouth, swirl it around for atleast 20-25 minutes, and then spit it out. However, do not forget to drink a glass of water before trying this home remedy. Oil pulling is a useful natural remedy to treat the symptoms of tooth infection, including pain and inflammation.