What is Strep Throat?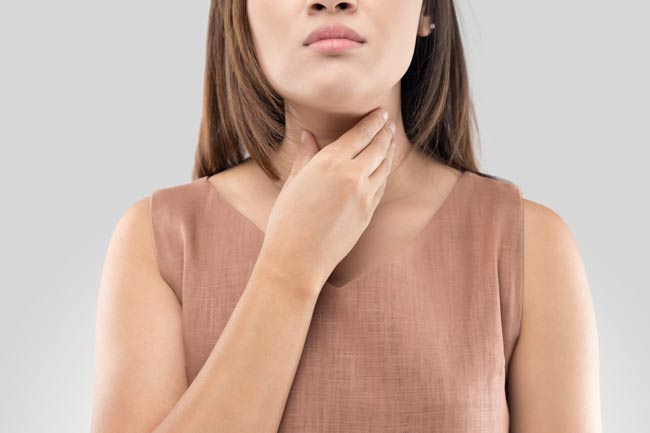 Strep throat and sore throat are often used interchangeably. That scratchy and uneasy feeling along with pain in your throat is characterised by strep throat problems. This not only affects our eating and drinking but also makes it uneasy for us to conduct any process. In normal situations, strep throat gets better on its own within a couple of days but it may take longer in some cases. The streptococcus bacteria causes this infection and so, it is named strep throat. There are many reasons why strep throat may occur including throat inflammation, exposure to bacteria, to name but a few. The common symptoms of strep throat are- swollen lymph nodes, nausea, swollen and red tonsils, coughing, cold, headache, fever, loss of appetite, etc. The symptoms are likely to disappear in a couple of days but you can cure the pain and discomfort that comes with sore throat with simple home remedies. These are easy and effective in easing your problem. Scroll down to read the five best home remedies for strep throat.
Salt water gargle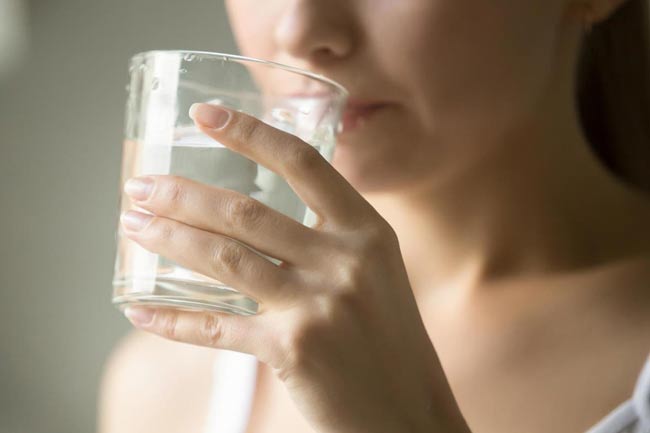 One of the first at-home remedies for strep throat and pain, discomfort in the throat is gargling with salt water. You all must be doing this remedy for immediate relief in cough, cold and throat infection as this is an ancient remedy for most issues. It is easy to get aid from bacterial throat infection named strep throat using salt and warm water. Follow these steps to get relief in strep throat with salt water gargle: Heat some water until it is lukewarm. Add half a teaspoon of regular table salt. Mix them well. Gargle with this water when you experience throat discomfort. Doing this first thing every morning until you get relief is best. Else, you can do salt water gargling 3-4 times a day. This process helps in eliminating the bacteria from the mouth. Just make sure that you don't drink the liquid while gargling.
Herbal Tea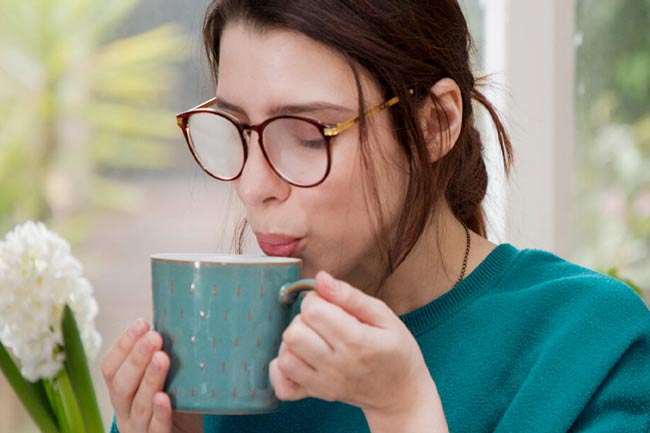 A lot of people consume milk tea when they get strep throat or other throat infection which is very wrong. You must try to avoid milk as it might irritate your throat more than before. There are several herbal teas made with potent herbs and natural ingredients that are effective in relieving strep throat symptoms. Green tea, ginger tea, clove tea, are some of the common non-milk herbal teas that you can consume. These are loaded with anti-inflammatory and antibacterial properties to kill the streptococcus bacteria that cause strep throat. The other tea options that you can pick are peppermint tea, chamomile tea, raspberry tea, to name but a few. Chamomile has natural lubricating properties to soothe your irritated throat. This is particularly beneficial if you are facing difficulty in speaking due to the infection. Peppermint tea, on the other hand, provides soothing and cooling effects on the throat.
Apple Cider Vinegar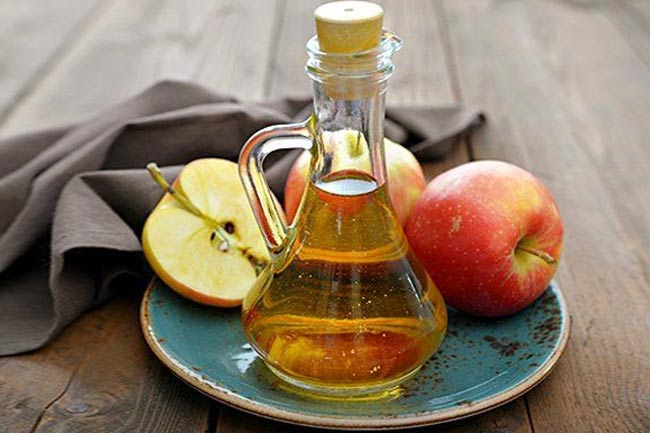 You must have heard about the benefits of apple cider vinegar for weight loss and gut health but this is also a proven remedy for strep throat or sore throat. Due to the acidic nature of apple cider vinegar, it is appropriate to use for strep throat. ACV helps in killing bacteria that is causing strep throat and eliminate phlegm from the throat. This is proven in relieving strep throat within a few days. For serious throat infection conditions, it may take around a week to treat strep throat. In a cup of lukewarm water, add a teaspoon of apple cider vinegar and mix it well. Gargle your mouth with this liquid every day. You can use this remedy twice a day for better results. If you are facing acute discomfort, use this remedy twice and consult a doctor for medicine. You can combine this remedy with medicine.
Honey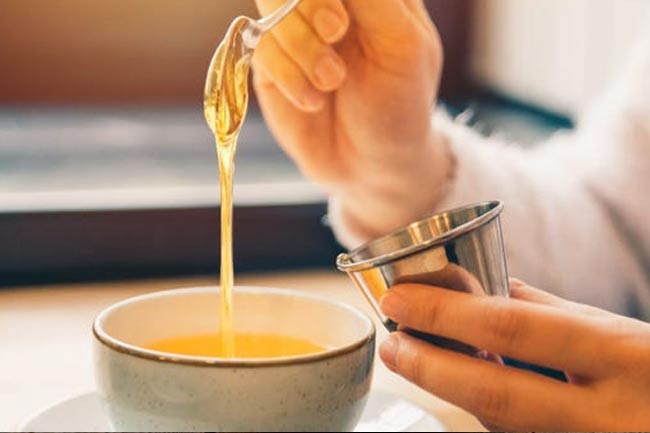 One of the most effective and easy remedies for almost all throat problems is honey. This sweet nectar can be used and consumed at any time of the day without a second thought. While most of the home remedies mentioned here are not supposed to be performed many times a day but honey is exceptional. Honey is antibacterial and moisturising which are both essential for strep throat condition. When you consume honey, it soothes your irritated throat and speeds up wound healing. This also helps in relieving pain that is caused due to bacterial infection. You can consume honey mixed in warm water when you feel discomforting. Not just bacterial infection but this remedy also works for viral infections too. If you are also having cough along with strep throat, this also helps in suppressing cough. You can also add honey to warm herbal tea for double benefits.
Say No to Pungent Foods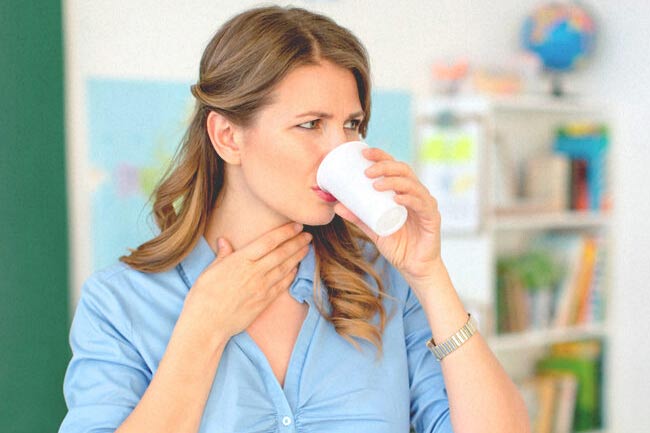 When you have strep throat condition, avoiding irritating foods such as juices and pungent foods is mandatory. Acidic drinks or carbonate drinks including soft drinks, soda and other aerated drinks should be prevented as long as your throat functions get back to normal. There are certain vegetables such as cabbage and brinjal that come under the pungent foods category. Orange juice and other citrus fruits are also pungent when you have strep throat and other bacterial throat infections. If you consume these foods, your throat would become itchy and irritated. Thus, it is better to avoid these for a couple of days so that all the home remedies mentioned above can work. You must eat light and nutritious meals such as khichdi or porridge, soups, lentils, etc. These would speed up healing and help you overcome the symptoms in lesser time. Read More Articles in Home Remedies