Home remedies to cure boils in ear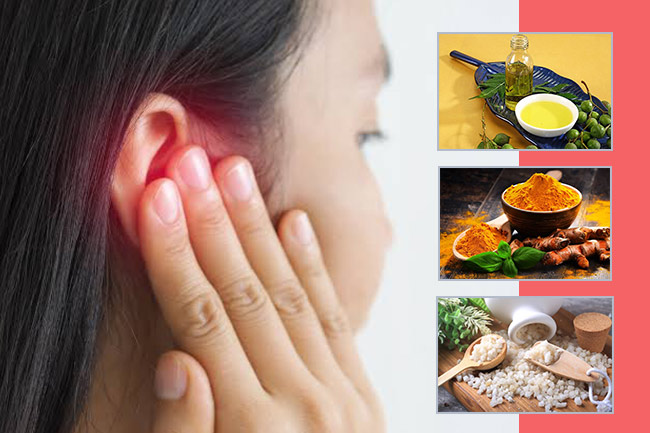 Do you know what is a boil? Boil is basically a skin infection that usually develops in a hair follicle and is common in oily skin. It is a bacterial reaction that most commonly grows on the face, shoulders, armpits and buttocks. In this skin infection, the skin turns red in colour, after with a soft lump grows in those particular parts. After some time, the lump turns white in colour because of pus buildup under the skin. Boils are known to be extremely painful and the pus gets filled slowly with time. Very large sized boils may even need immediate medical care and can sometimes cause severe infections and complications. It is not at all suggested to burst the pus filled boil as it can burst and then heal only with its own with time. But, there are some helpful ways that one can try at home to get rid of boils naturally. A boil can grab extra attention to your ears or in some cases, cause pain. The pimple might turn into a boil. Boils in ears are a result of an infection caused by bacteria that develops in the oil or sweat gland. They can turn red into colour and spread due to contamination. Read the article further to know about the effective home remedies to cure boils in ear. 
Tea tree oil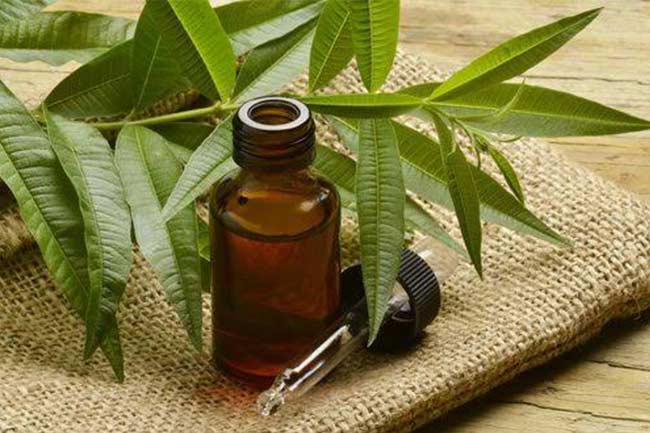 Tea tree oil is extracted from the melaleuca tree in Australia and has  helpful antibacterial and antiseptic  properties. Tea tree oil is an essential oil that helps in treating boils. Make sure to remember that you have to clean your ear or boil affected area with water before applying any kind of oil. It is also important to know that essential oil should not be applied directly on your skin.  Put a few drops of tea tree oil and mix it with any carrier oil such as coconut oil, and apply it over the boil. If the boil is in the outer year, then do not forget to cover the boil with a bandage. This will cleanse the outer and inner ear, and clean it from within. Use a cotton ball to apply it on the affected area and you can even dilute it in water before applying. Do this atleast once a day, daily for a week and you will observe improvement in results.  
Neem oil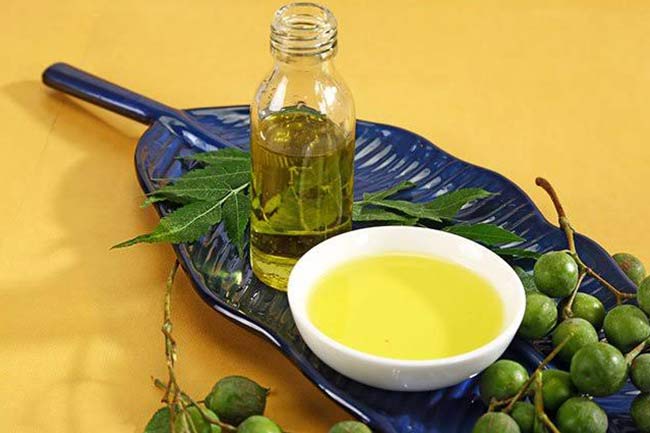 Applying neem oil on a boil is one of the most effective home remedies to cure boils. Neem has healing properties that are helpful and it is added in several medicines as well. Neem is a herb that has wound treating properties and is also useful in curing boils in the ear. Neem leaves and oil contains antibacterial, antimalarial, antifungal, anti-inflammatory, anti-carcinogenic and anti-hyperglycaemic properties that play a crucial role in curing boils and can help in getting rid of many other ear infections too. Neem oil can also help in easing the pain in ear boil. Moreover, you can also grind some neem leaves to apply a paste on the boil affected area. Repeat this atleast twice a day for a week. Neem is grown in almost every household and neem oil is easily available in the markets as well. 
Epsom salt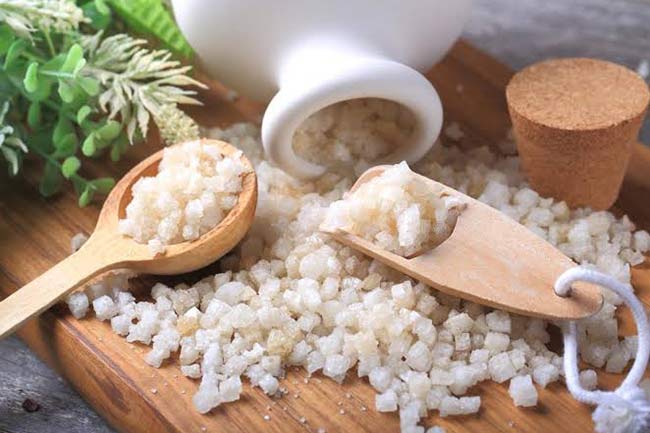 Epsom salt is a mineral compound and it basically a crystal of magnesium sulphate. It has widely been used since ages to cure pains and it also acts as a mild laxative. In addition, it is used to cure constipation too. It can be used in warm water to compress on the ear. It helps to get relief from those painful lumps. It can help in disinfecting and curing the wound without any extra pain. The heat also helps in early head formation (softening of tip of the boil ) so that pus can easily be drained and hence quicker relief. It detoxifies the infected area and it also helps in reducing inflammation. Epsom salt solution can also be used to clean pus from the boil. The best thing about this home remedy is that Epsom salt can be easily found in households and it is also a very budget friendly remedy.
Warm compression or heat therapy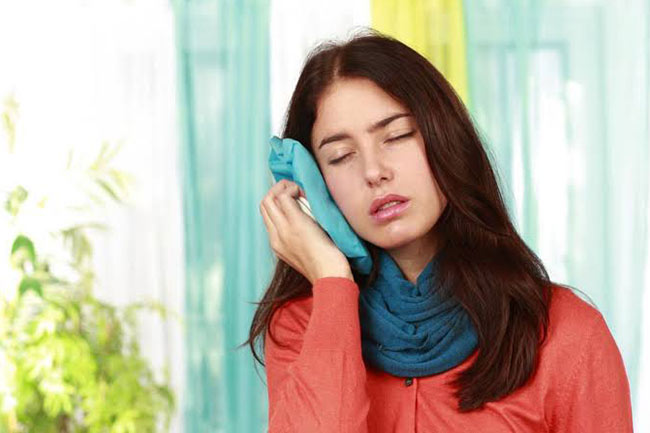 Regular hot compress can be used for treatment of boils in ear. You can use electric heat pads for compressing the ear. If you do not have one, you can also warm up a cloth using iron and press it gently against your ear. This process helps to soften the outer layers of the  boil and bursting it. It can help you take out the pus in a much easier way. You must take care that even if the boil is little deep inside the ear canal, you must consult a doctor. Trying to puncture and clean the boil can lead to worsening of ear infection. You can also dip a cloth in hot water and try to cover the boil. It is one of the best remedies, but you must also seek medical help if the boil persists for more than a week.
Turmeric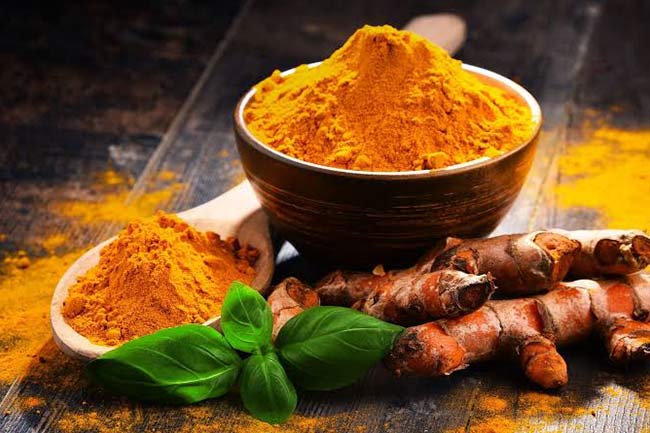 Turmeric is one of the best kitchen spices that is beneficial for both health and skin. Turmeric is added in almost every dish in India. In fact, many people drink Turmeric milk everyday before sleeping. Turmeric is loaded with antioxidants and has anti inflammatory properties that make it a special and effective home remedy to use on ears for treating boils. It has the power to heal heating boils and cool down your skin. You can apply turmeric topically on the boil and even include it in your glass of milk for better effect. The compound curcumin that is present in turmeric, is a good way to treat boils on your skin. To cure boils and apply it conveniently in the ear, you can mix turmeric powder with a few drops of castor oil. Repeat this home remedy twice a day daily for a week, and your boils will getting healed naturally with time. You will get a wide range of health benefits added on if you include it in your diet. 
Castor oil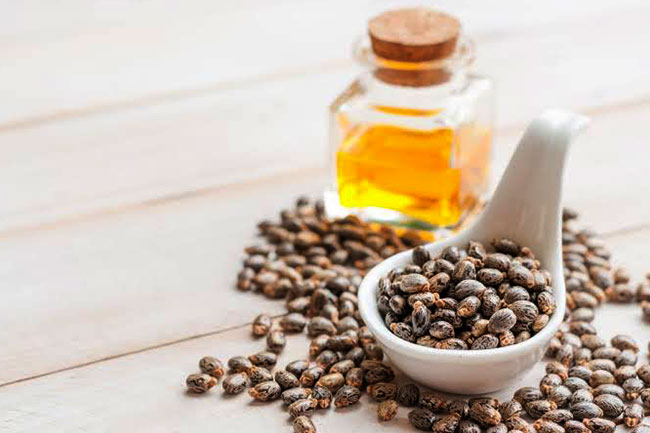 Castor oil has anti-inflammatory properties present in it, that can help in treating those painful lumps. Applying castor oil is an amazing way to get rid of boils in your ear naturally. Before applying this oil just clean the affected area with normal water and then dry it. You have to massage the boil affected area in your ear using a few drops of castor oil and let it stay for atleast half an hour. Then, wash it off with after and wipe with a dry towel. Repeat the same home remedy daily and get rid of boils in your ear quickly and effectively. Castor oil has many other health benefits and beauty benefits as well. It can be a good addition to your beauty care routine, keeping your hair and skin healthy.