What is tooth abscess?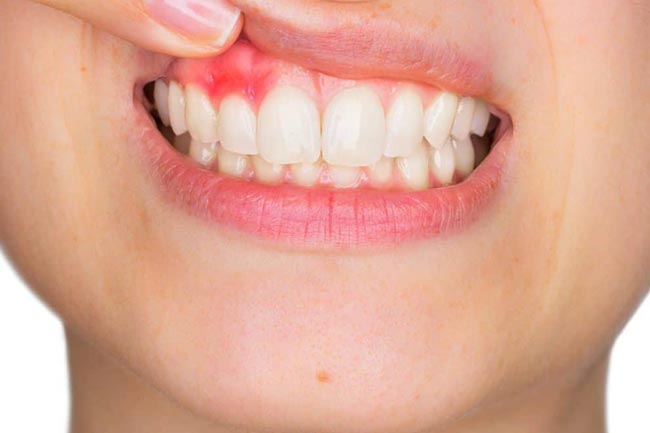 Tooth abscess is a condition that is caused due to tooth infections. This is mainly caused due to bacterial infection caused in the tooth when bacteria enter a broken, chipped or decaying tooth. A damaged tooth becomes an easy target for bacteria to flourish and then infect the tooth. Over time, pus gets accumulated inside the tooth followed by swelling and sharp toothache. An abscessed tooth needs to be treated immediately or else it may infect gums and also the bone of the mouth. This is certainly a serious dental condition and one should see a dentist to get treated but if you assess it on time, you can get respite with home remedies also. There are numerous ways to aid tooth abscesses through safe and proven home remedies. Scroll down to find all the possible ways to treat this condition naturally.
Saltwater rinse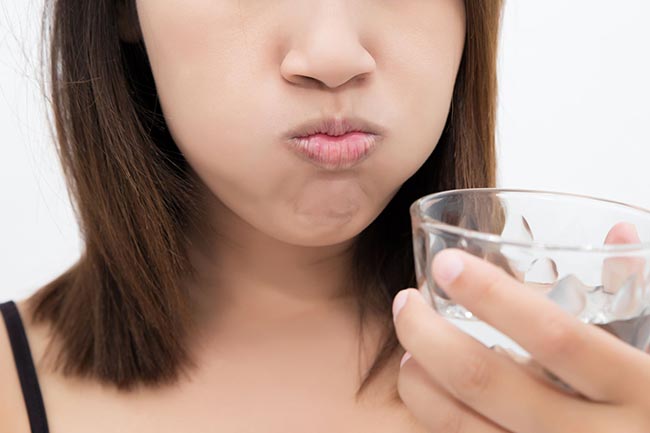 If you ever come across any dental problem or tooth pain, the first thing that you should do is saltwater rinse. This is one of the easiest remedies that help in preventing dental problems and reducing the pain & discomfort caused by different issues. Rinsing your mouth with saline or salt water provides many benefits. This is an easy, effective and affordable at-home treatment for temporary relief from an abscessed tooth and similar conditions. Besides, salt water rinse also promotes healthier gums and speeds up wound healing. Take a cup of lukewarm water. Add a teaspoon of table salt or regular salt and mix it well. Take some saltwater in your mouth and swish it. Do this for two minutes and then spit the water. Repeat these steps 2-3 times and do multiple times a day.
Cold compress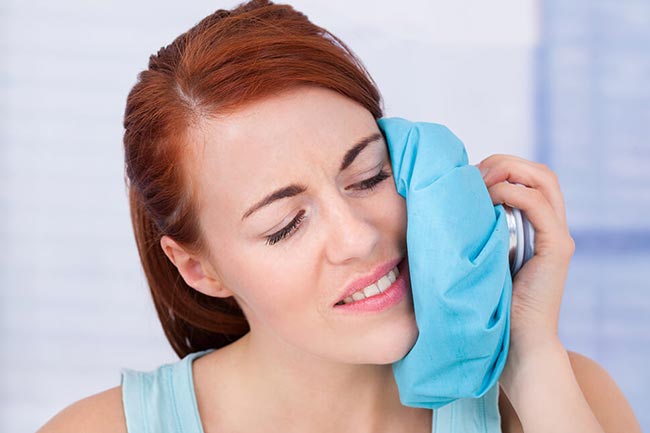 Abscessed tooth causes inflammation or swelling inside the mouth along with acute pain. If you are experiencing these symptoms, you must try cold compress as it is highly beneficial in relieving these symptoms. Cold compress reduces pain and inflammation for a time period. If the symptoms fade with this, it is great. But if you don't feel relieved with this method, you must see a dentist to deal with the problem. Here is how to do cold compress: If you have an ice bag, use it for cold compress. Place the ice bag on the affected area on your face. If you don't have an ice bag, take a dry towel and some ice cubes. Place the cubes in a dry towel. Keep the towel on the affected area. Do this for 10-15 minutes and then remove. Do this multiple times a day but keep intervals in between.
Baking soda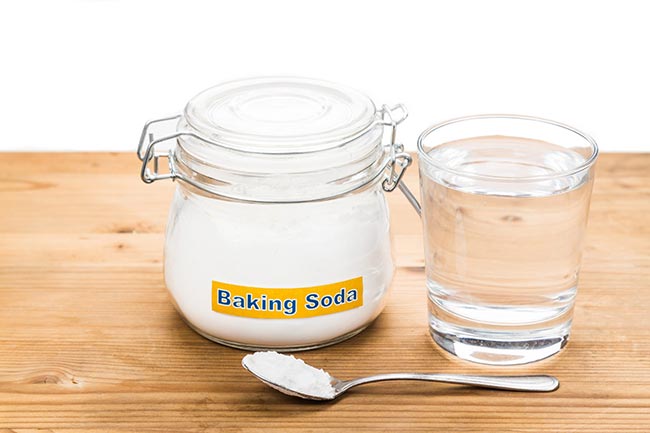 This is another super effective and affordable home remedy for abscessed tooth. Baking soda is used in many home remedies for various conditions including oral and dental health problems as it has antibacterial properties. This is a staple ingredient in our kitchen cabinets and thus, it is easy to get your hands on baking soda and use it against abscessed tooth problems. Apart from relieving tooth abscess, baking soda is also proven in removing plaque in the mouth. To relieve pain and swelling caused by an abscessed tooth, here is how to use baking soda: Take half a cup of water. Add a pinch of salt and half a tablespoon of baking soda to it. Mix everything well to form a paste. Rinse your mouth with this baking soda mixture and swish for a couple of minutes. Spit the mixture and rinse your mouth with clean water. You can do this 2-3 times a day. Keep doing this until you find relief.
Fenugreek tea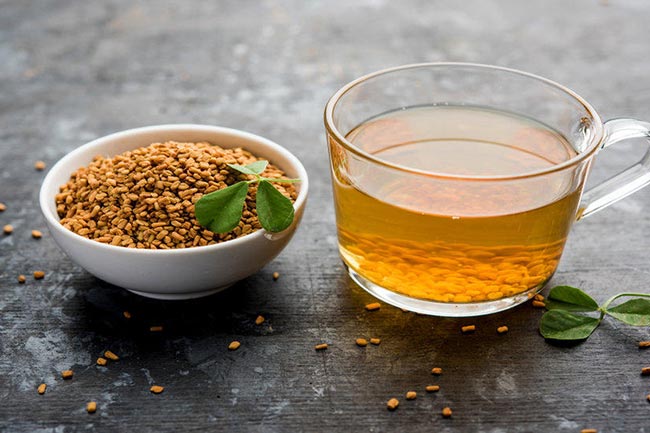 Fenugreek or methi is a potent ingredient that is commonly used as a spice in Indian households. Fenugreek is beneficial in aiding weight loss and boosting digestive health. Apart from all other benefits, fenugreek is also great for relieving oral or dental discomfort. The antibacterial properties of fenugreek make it appropriate for dental pain and discomfort. Fenugreek is potentially good for reducing inflammation and healing wounds. To use fenugreek for an abscessed tooth, the best way is to drink fenugreek tea. You can easily prepare this tea easily by following these steps: Heat one cup of water. Add one teaspoon of fenugreek seeds or ground fenugreek seeds. Bring the tea to a boil. Cover it with a lid and then keep the pan aside. After 2-3 minutes, strain the tea. Drink cool fenugreek tea. Alternatively, you can also prepare a mixture with fenugreek paste and apply it to the affected area.
Clove essential oil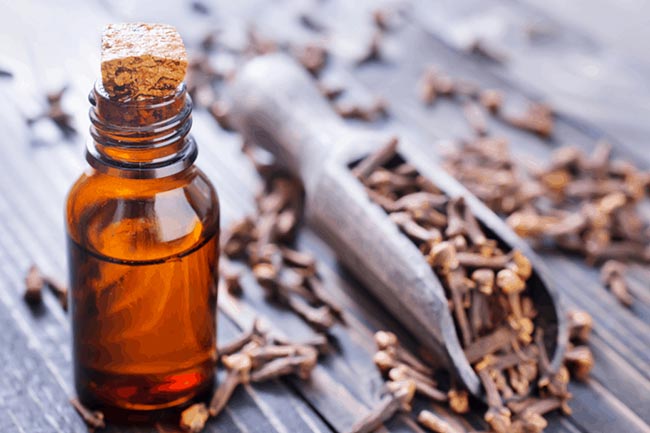 Clove oil is the most commonly used ingredient for most oral problems. Generally, clove oil is applied when you are dealing with toothache. Also, chew a couple of cloves for immediate relief in toothache and inflammation. Clove is an ancient remedy for dental woes as it possesses anti-inflammatory and antibacterial properties. Cloves are easily available at our homes and can be used in place of clove oil if you don't have on at your house. Besides, clove essential oil can be easily purchased from online and offline grocery stores. While using it, just dilute the essential oil a bit as it is in concentrated form and should be diluted with a carrier oil before use. There are so many ways to use clove oil for tooth abscess remedies. Use a cotton swab or cotton ball and dip it in the diluted mixture of clove oil. Place it on the affected area. Alternatively, you can also prepare a mouthwash with clove essential oil. Just put some drops of clove essential oil into a glass of water. Swish your mouth with this. You can do this 2-3 times a day. Read More Articles in Home Remedies