Home remedies for flat belly after pregnancy
The nine months of pregnancy pass by quickly but it can leave a woman with many after effects, including post delivery belly fat. Whether it is a C-section or normal delivery, lose belly fat is a common problem in women. Many take their postpartum belly very seriously and work hard to achieve their ultimate goal. There are certain foods and lifestyle habits that can help in quick fat burning. Keep reading to know about incredible home remedies to lose belly fat after pregnancy. 
Avocado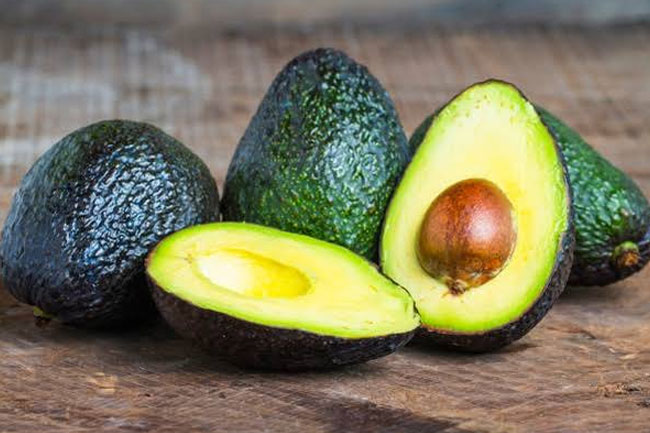 Avocado is a fat loss friendly fruit and should surely be a part of your diet. It is rich in monounsaturated fatty acids (MUFA). They are healthy fats that can be filling and keep your food cravings at bay. Avocado can be added to fruit salads, milkshake, smoothies and soup.  Therefore, to lose belly fat post delivery, avocado can be your go to fruit! 
Beans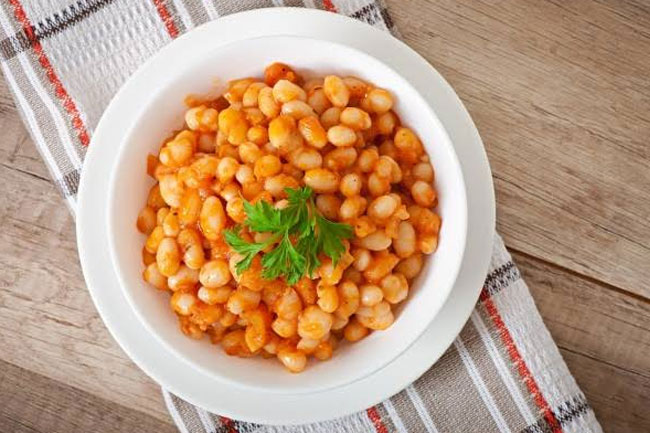 Beans are a superfood for postpartum belly in women. It is rich in protein and iron, thus can help you in losing a few inches faster than other food items. The high fibre content present in beans is also beneficial to keep you full for atleast 3 to 4 hours. Beans are an amazing choice to consume good amount of proteins daily. You can make a bean salad and fulfil your belly goals. 
Cayenne pepper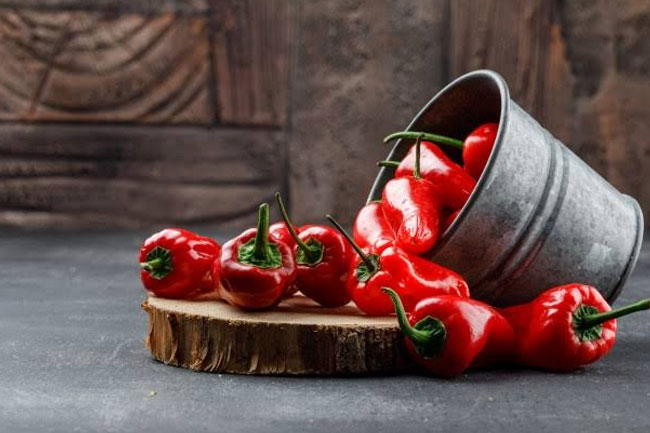 Cayenne pepper is also an incredible home remedy to lose post pregnancy  flat belly. You can include it in a home made chutney. Grind chopped cayenne pepper, ginger, garlic, and black pepper altogether. Add salt to it. You can add half a lemon into the mixture if it is too spicy for you. And, you can add some sugar in your chutney and eat it with chapati, paratha and other foods. It is even more beneficial for spot fat burning. 
Lemon honey water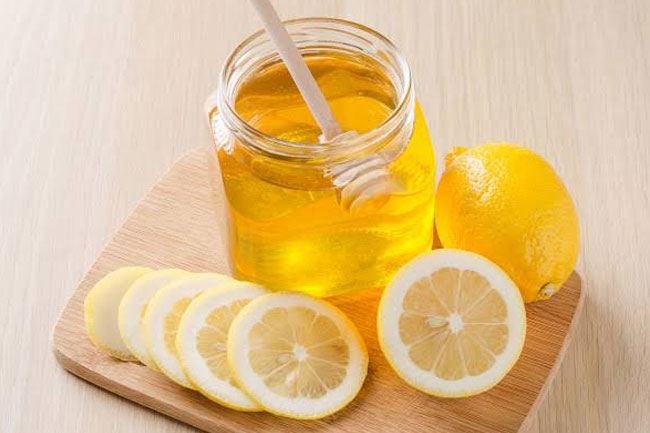 Lemon honey water is an age old remedy for weight loss. This natural way is not only used for post pregnancy but can be consumed at any age or phase. Drinking a glass of lukewarm water, with a few lemon drops and honey early in the morning as soon as you wake up on an empty stomach is can detoxify your system and help in quick fat burning. This beverage can also be taken before every meal to improve your metabolism and thus,  reduce belly fat.
Breastfeeding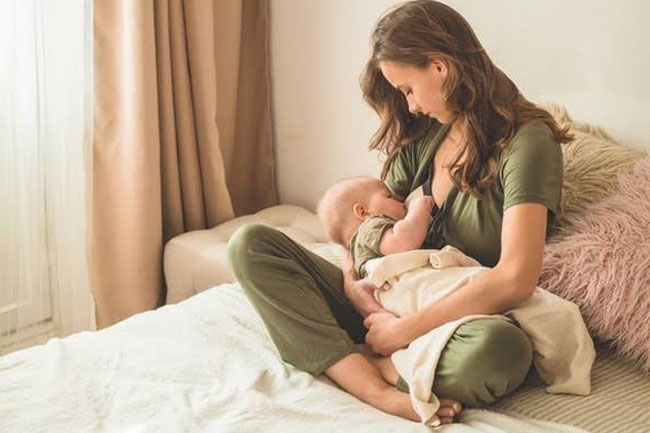 Breastfeeding is also a faster and more effective to lose weight as the body burns more calories when it produces milk. This is the reason why breastfeeding mothers are able to reduce the belly fat after delivery quicker than the non-breastfeeding mothers. As per researches, it can been proved that lactation is one of the best ways to lose the extra gained pregnancy weight as it works on our body like exercise. 
Green tea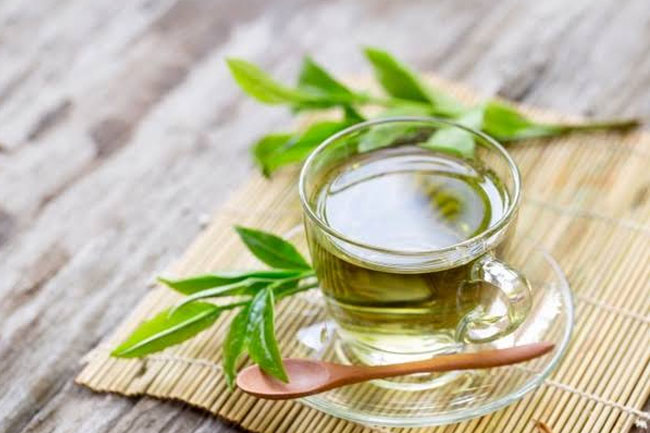 Another effective home remedy for flat belly after delivery is green tea. There are many active components found in green tea that are popular for fastening  the fat-burning process. The main antioxidant present in green tea is called EGCG (Epigallocatechin gallate), and it can help in improving your metabolism as well. Moreover, having green tea instead of milk and sugar tea is a better option to lose belly fat and weight.
Tomatoes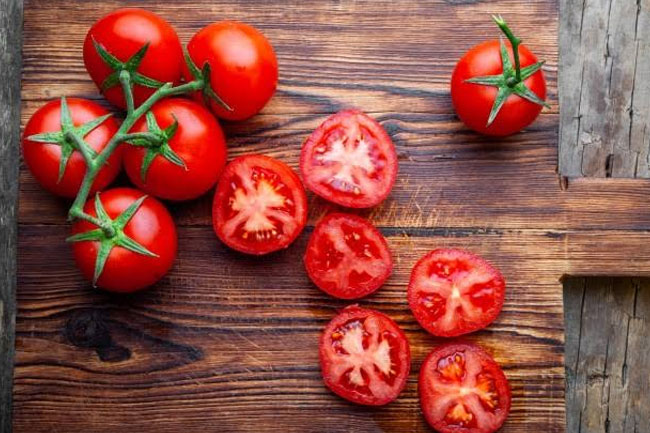 Tomatoes are good for reducing belly fat after delivery, as it helps your body in many ways. Firstly, just like apples, it is a healthier food option and has natural sugars to balance the blood sugar levels, thus controlling your sugar cravings too. It also helps in beating your hunger. Tomatoes contain lycopene and beta-carotene that lower cholesterol levels, boost metabolism, and reduce belly fat. Therefore, it is advised to include tomatoes in your everyday diet.
Cinnamon water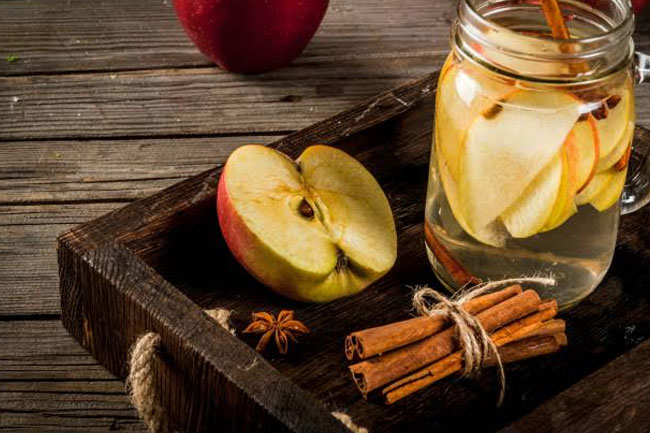 Cinnamon is an amazing natural fat-burner. You can drink a cup of warm cinnamon water early in the morning as soon as you wake up. Cinnamon water is one of the most effective, natural and quick home remedies to reduce belly fat after delivery. You can also add cinnamon powder to your bowl of oats. It is a good breakfast option that can keep you full for longer hours. 
Garlic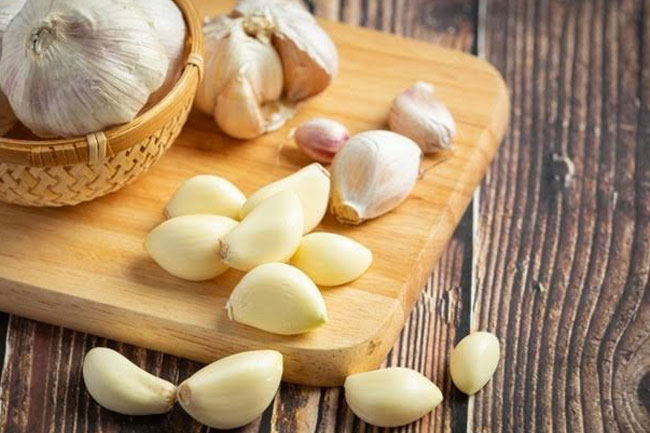 Garlic is a part of most of the Indian recipes. It helps in weight loss and diabetes. As per researchers, garlic is beneficial to reduce fat storing and improving fat loss process. You can chew 2-3 cloves of garlic or incorporate it in your diet through lime water and other curries. It is suggested to take garlic empty stomach in the morning.