Eye Infections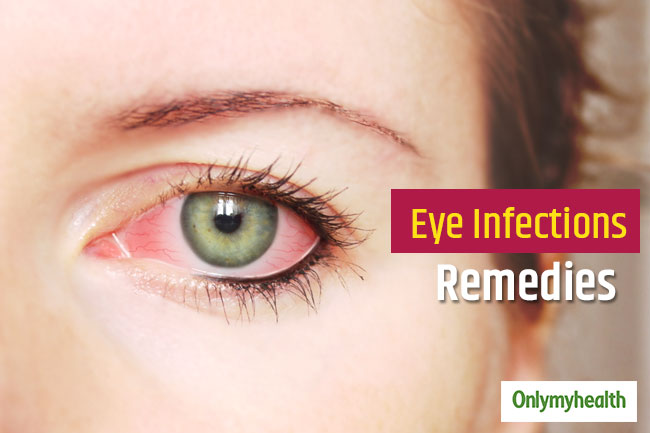 Eye infection is one of the most common problems in the eyes, which can be caused by bacteria, virus, fungus or any other type of diseases. Eye infections are quite common and can affect anyone of any age and gender. The treatment of eye infection mainly depends on the causes of the infection. Here are the ways to treat eye infections naturally. Due to infection in the eyes, there can arise problems like swelling in the eye, red eye, swelling. The infection also occurs in a particular part of the eye, mainly in the outer transparent surface of the eye called the cornea and the moist membrane (Conjunctiva) under the outer eye and eyelids. For healthy eyes, eat plenty of fruits and vegetables, mainly seasonal fruits and vegetables. Also, there are specific home remedies that can help cure eye infections. Read below to know more.
Honey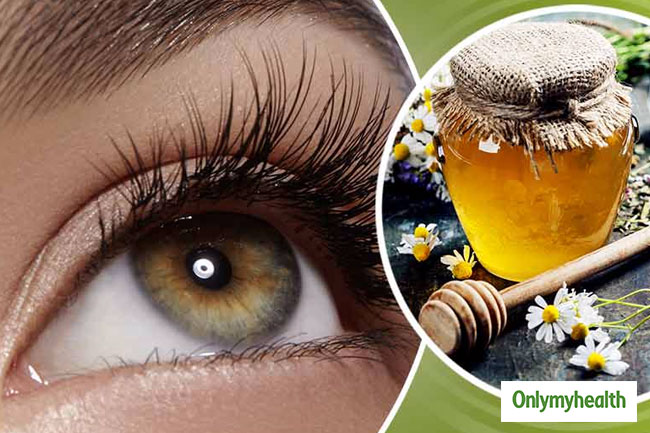 Changing weather is one of the most common times for eye infections to happen. In this, the eye turns red, swells up and has lots of irritation. The elements flavonoid, phenolic acid and lysozyme present in honey have anti-bacterial and anti-inflammatory properties that prevent inflammation and repair damaged tissues and cells. Honey is one of the most effective cures for eye infections and is known to work where even the medicated eye drops fail. Mix a drop of natural raw honey to a teaspoon of rose water to use it as a natural eye drop or add 3-4 teaspoons of honey to water and wash your eyes to get relief from the infection. Also, honey has been used for centuries for cuts, burns or wounds. Inflammation in the eyes can be healed with honey.
Apple Cider Vinegar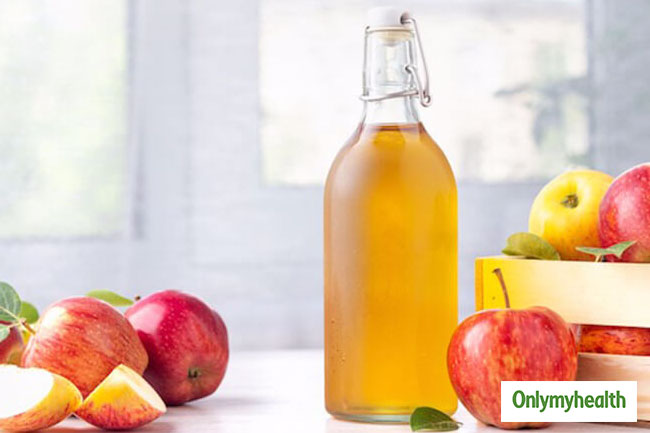 Apple cider vinegar is very beneficial for women's health. It has many properties that help to boost immunity and protect the body from many types of infections. It also contains good bacteria that help digest food. It contains malic acid, which helps in fighting against bacterial infection. Apple cider vinegar can effectively fight against the bacterial infections of the eyes. Add one teaspoon of apple cider vinegar into a cup of water and wash your eyes by using a cotton ball. Use apple cider vinegar which has malic acid in it to fight against the bacterial infections. Apple vinegar is rich in some bioactive compounds such as acetic acid, catechin, caffeic acid etc. All these elements give it powerful antioxidant properties. This also helps in eliminating bad breath and odour and helps keep the teeth white. 
Coriander Tea Wash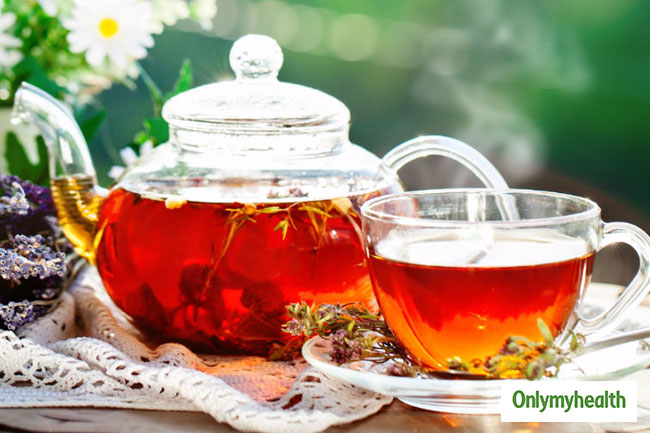 All of you must have been eating coriander daily as it is a much-used ingredient in the Indian kitchens. You might not know these things, but according to Patanjali, many diseases can also be treated using coriander. It is also equally effective in treating eye infections and pain. Take freshly dried coriander and boil them in water. Strain the liquid and let it to cool. Use this liquid to wash the infected eye. This remedy not only helps you relieve the burning but also decreases the pain and swelling. Also, If you feel more thirsty, then drinking coriander water mixed with honey, sugar and sugar reduces the thirst. Similarly, mix 175 grams of coriander paste in 1 litre of water. Leave it overnight and filter it in the morning. Add 100 grams of sugar candy and 100 grams of honey to it. Drinking 10-15 ml of it is beneficial.
Warm Guava Leaves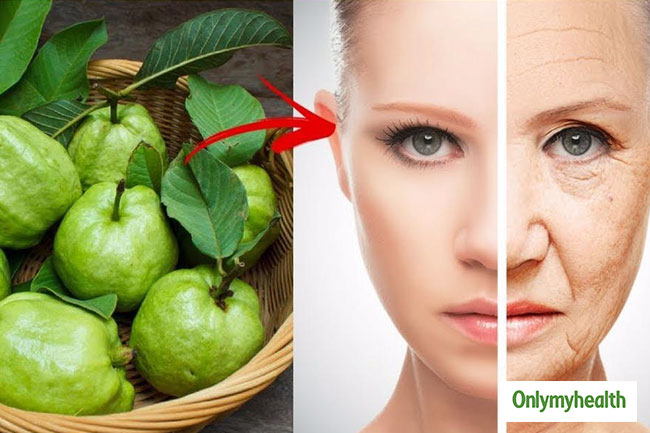 Guava leaves are rich in antioxidants, anti-bacterial properties and anti-inflammatory properties. There is hardly anyone who does not like to eat guava. Apart from being delicious, it is also rich for health. But do you know that guava leaves are very beneficial along with guava? It has antioxidant, anti-bacterial and anti-inflammatory properties. Also, chemicals present in these leaves such as polyphenols, carotenoids, flavonoids and tannins can be extremely useful in treating various diseases. It is also highly effective in curing eye infections. Take some guava leaves and heat them till they get warm. Use these warm guava leaves to treat the recurrent stye infections. This remedy can quickly provide relief from an eye infection. Due to the medicinal properties present in guava leaves, they can also help in healing wounds. Indeed, the antimicrobial properties present in it help fight bacteria related to wounds and skin infections. This results in quick healing of the wound.
Coriander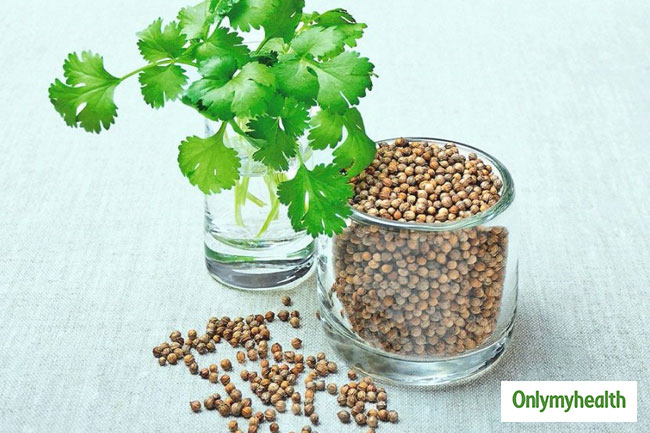 Coriander leaves are mainly used in Indian food for garnish purpose. It is used passionately in almost the whole world, including India. However, before using it, it should be kept in mind that the leaves should be cleaned thoroughly. Many phytonutrients are found in coriander seeds. It is also a significant source of dietary fibres. Apart from this, it is packed with manganese, iron, magnesium. It is also a good source of vitamin C, vitamin K and protein. Calcium, phosphorus, potassium, thiamine and carotene are also found, making it a medicinal herb for the overall wellbeing of the body. To cure eye infections, take some freshly dried coriander leaves and prepare a decoction from them. This decoction is an excellent remedy for conjunctivitis. It helps in relieving the burning, reduces pain and swelling as well.
Curry Leaves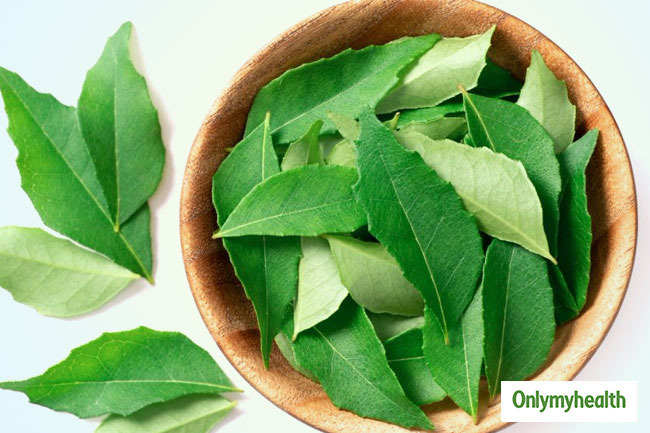 Curry leaves are used in all our homes to enhance the smell and taste of food. It is mainly used in South Indian cuisine. Be it tempering or garnishing, curry leaves are used prominently, but very few people know that curry leaves have many medicinal properties. According to one study, curry leaves are mainly beneficial for diabetes patients. Apart from this, those who are distressed by their increased weight are also advised to use curry leaves. According to Ayurveda, the nutrients present in curry leaves help keep many diseases away. According to experts, antibiotics and antifungal properties are also found in curry leaf oil. These properties help in reducing bacterial and fungal infections. Also, it is excellent to minimise eye infections. For the same, fresh juice of curry leaves can be used to prevent eye disorders like cataract. Fresh juice of curry leaves when spread over the eyes makes the eyes look bright and prevents the early development of cataract.
Salt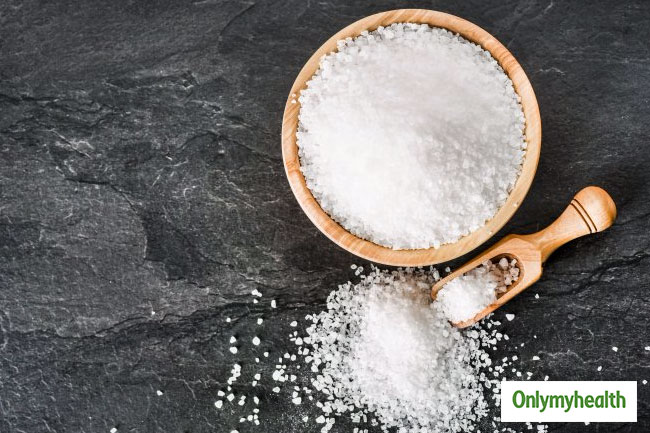 In addition to increasing the taste, salt is also unmatched for health and beauty. The utility of salt is as much in cooking as it is in increasing health benefits. Sometimes the eyes turn red, leading to irritation and itching. Some eye problems can be cured by adopting the use of salt. In the case of conjunctivitis, clean your eyes with saltwater. By doing this, all the dirt accumulated in the eyes gets removed. To use it, put 1 teaspoon of salt in 1 cup of clean water and boil this water. When this water boils, cool it down. Also, salt mixed in milk can help soothe eye infections. Heat milk lightly to remove eye infection, add honey and salt to it and keep it in the fridge for some time till it cools down. Now use the solution in the eyes with the help of a dropper.
Amla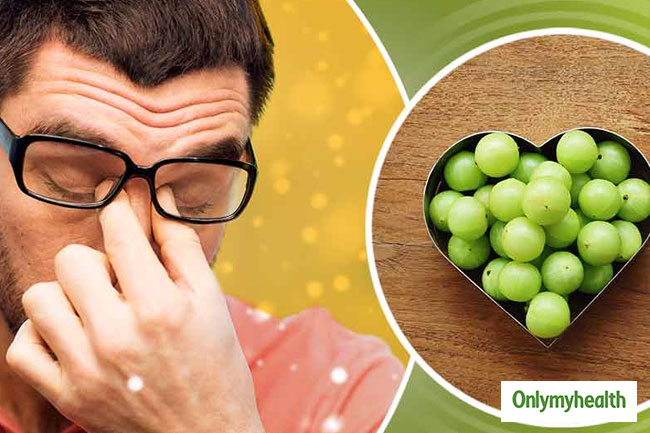 Amla is considered the most healthy in Ayurveda. Amla is the best natural source of vitamin C. Amla has the power to destroy many diseases, including eye pain and eye infection. The benefits of eating amla include improving the body's immunity. Indeed, according to the Journal of Pharmacognosy and Phytochemistry, amla can increase both energy and immunity. Therefore, it is also called the disease-resistant tonic. On the other hand, research done on Amla mentions that the antioxidant properties present in amla can improve immunity by reducing the effect of free radicals. Amla also helps in curing eye infections. For the same, take a cup of amla juice and add two tablespoons of honey to it and drink it two times a day. The benefits of Amla juice include that it can also prove beneficial in curing inflammation problem.
Yoghurt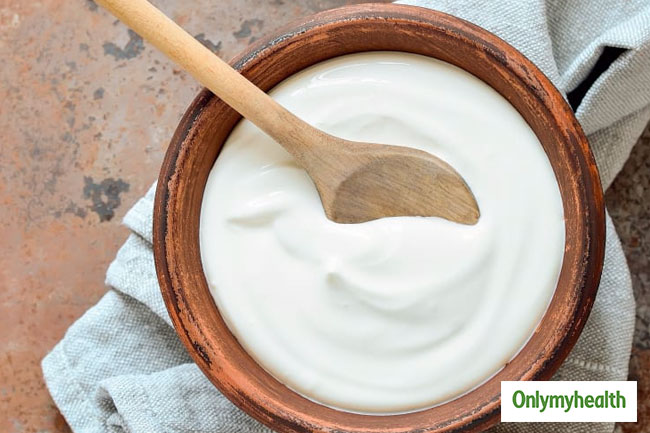 Yoghurt is considered an essential part of the Indian diet. It contains all such nutrients, which help protect the human body from many types of diseases. Curd contains calcium, protein, vitamin. Eating curd also strengthens teeth. Yoghurt is also helpful in fighting against diseases like osteoporosis. You can apply curd directly on the hair and skin, and very quickly you can see good results. Yoghurt is an excellent fat-cutter. Yoghurt has the same nutrients as milk. Eating curd also reduces stress. It acts as an antioxidant and also hydrates the body. Another concern that curd addresses are eye infections. Apply some yoghurt poultice over the affected area of the eye to get the relief.