What Is Eczema?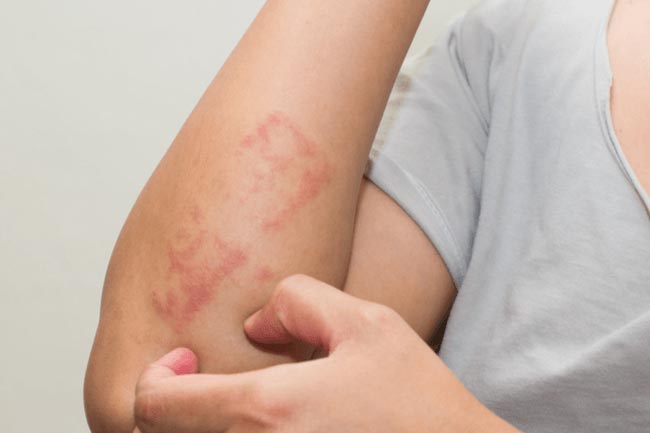 Eczema is a skin condition that has many types. Unlike many contagious skin conditions, eczema is non-contagious and doesn't spread from one person to another upon direct contact. There are levels of eczema ranging from mild to severe and depending upon the level, treatment is provided. Mild cases of eczema can be treated at home with natural remedies whereas severe eczema conditions should be medically treated. Mild eczema causes redness and itching which can be relieved. If you don't treat eczema at an initial stage, it can become severe as when you itch the skin continuously it leads to scratching which further causes bleeding and skin infection. Thus, it is suggested that you take remedial measures as soon as possible. Eczema is highly common in kids as their skin is sensitive but it can be caused to anyone at any age. Scroll down to know the best possible home remedies for eczema.
Coconut oil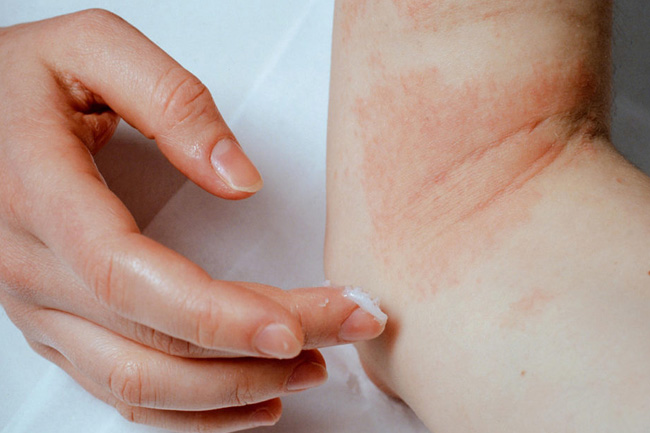 One of the best home remedies for most skin conditions is coconut oil. This is your ultimate skin saviour which is always present in your vanity, isn't it? For any problem with your skin such as itching, scratching, infection, etc. applying coconut oil can resolve your issues. Coconut oil is extracted from the flesh of coconut. This is a great natural skin moisturiser also which can be used if your skin is very dry or you are living in an extremely dry or cold environment. As per National Eczema Association, coconut oil has antibacterial properties that are effective in reducing eczema conditions and prevent them from aggravating. Apply virgin coconut oil or cold-pressed coconut oil which is organic and unadulterated. Start applying coconut oil on your eczema-effected skin right when the breakout happens. This helps as it would not only promote healing of the skin but also prevent bacteria buildup on the broken skin which can lead to infection.
Cold Compression Therapy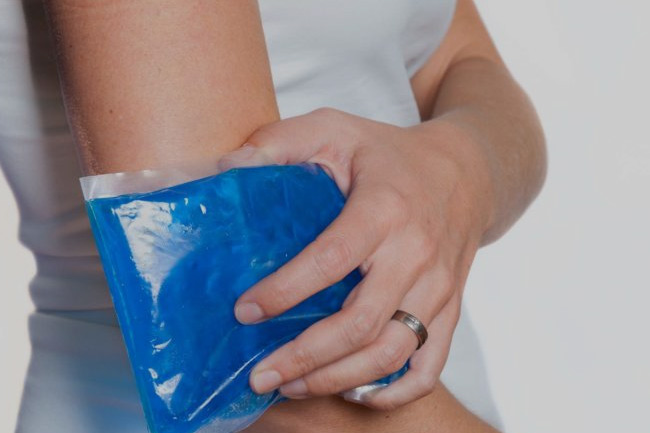 Cold compress is one of the most recommended treatments for serious injuries. This is because severe skin injuries cause pain and inflammation that worsen the condition of the skin. If you ignore eczema at the beginning level, it can aggravate and become severe eczema that comes with pain and swelling. Also, you would feel a tingling and irritating sensation as the condition progresses and therefore, you would need something to soothe the condition. A cold compress can be performed with both ice pack and using a wet cold towel. Here is a step-by-step process that you can consider: If your skin feels itchy, use a cold compress. If you have an ice bag, cool it and then place it on your eczema skin for some seconds. Allow 10 seconds gap and then place again. Do this several times. Alternatively, you can also soak a towel in icy cold water. Squeeze out the excess and place the towel on the affected skin. You can do this several times a day until your find relief. Apply some coconut oil or moisturiser after cold compress.
Colloidal Oatmeal Bath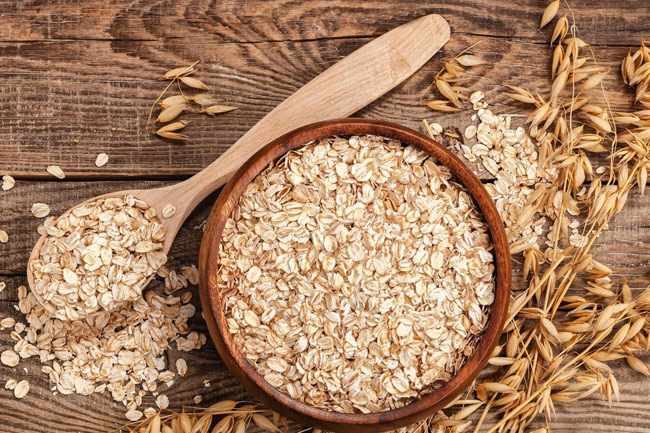 The next remedial measure we have is a colloidal oatmeal bath. This is appropriate for children with eczema as this is a simple remedy that can be practised without you kid knowing about it. Colloidal oatmeal is different from regular oatmeal as it is medically approved as many dermatologists suggest this natural treatment for eczema in children. This helps in relieving itching and discomfort caused by the eczema condition. Also, it aids dry, itchy, irritated and flaky skin. Here is how to use it: Take out some lukewarm or normal water in a tub. Add colloidal oatmeal to the tub and mix it. Ask your child to sit in the tub for 10 minutes. Make sure that the skin affected by eczema is dipped in the water. Take a bath and dry yourself with a towel. Moisturise the skin with coconut oil or a moisturiser.
Evening primrose oil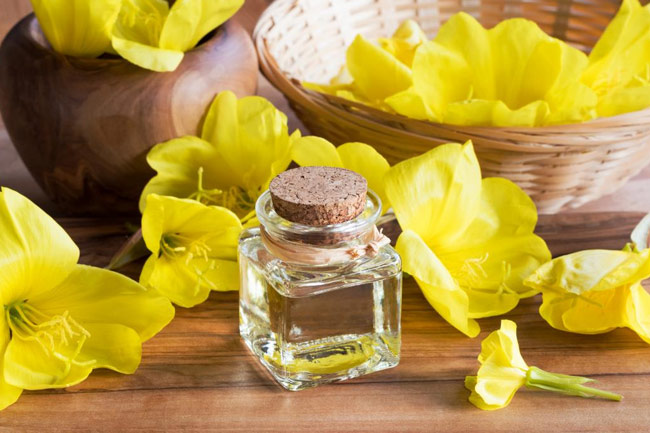 This is another eczema relief option that you can consider if you have access to evening primrose oil. This oil is extracted from the evening primrose plant which is effective in soothing irritated skin. This plant has medicinal properties that are transferred to the oil to help in the healing of skin. This is used topically for skin conditions, however, it can also be taken orally to ease systemic inflammatory issues such as eczema and breakouts. Why evening primrose oil is helpful in eczema relief is because it has anti-inflammatory oils such as gamma-linolenic acid and omega-6 fatty acids. This oil is not commonly available as other oils and essential oils but you can search for them online as there are many cosmetic and beauty websites that sell this oil. Also, make sure that you buy authentic evening primrose oil as only that can provide you with desired benefits. Also, there are no side effects of applying evening primrose oil on the skin.
Witch hazel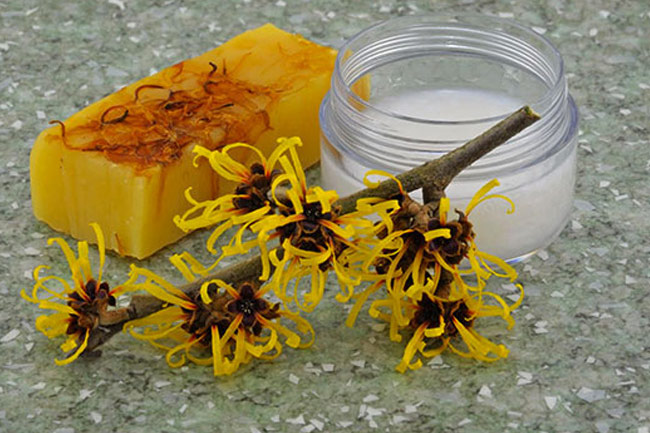 Another plant that is helpful in relieving eczema symptoms is witch hazel. This is a proven herbal remedy that helps in easing various skin problems including eczema. Witch hazel extract is an astringent which is taken from the leaves and bark of the shrub witch hazel. For centuries, this herbal extract is being used for treating numerous skin inflammation conditions and eczema being one of them, can be treated with witch hazel. Although there is insufficient evidence in support of using witch hazel for eczema people who have used this method are vouching for it. You can get witch hazel from online stores as local stores may not have it with them. Just get witch hazel and use it to calm your inflamed and irritated skin. After a few uses, you will see your skin healing.
Calendula cream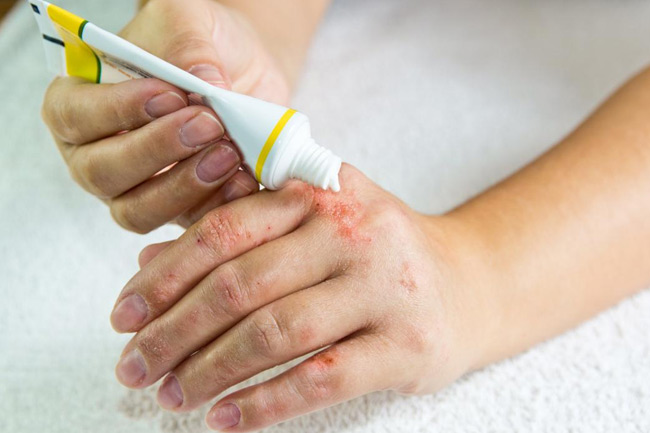 This is another option of relief for eczema. This is an herbal remedy which is used for centuries to treat skin inflammation, injuries, burns and cuts. This is used as a folk remedy in many regions where people apply this to their skin problems. This is because calendula cream helps in promoting blood circulation. This is important to heal eczema as increased blood flow promotes faster healing of injuries, eczema or skin inflammation. Applying calendula cream on the eczema-affected skin fights infection and hydrates skin that helps in treating this skin condition. There are several claims that this cream helps in treating eczema conditions upon regular application. However, you must consult a dermatologist if you have a severe eczema condition. This is because trying remedies might aggravate the condition if your skin is sensitive. Also, if you have eczema for a longer time and you are not finding any relief, you must see a doctor. Proper medical treatment makes your skin heal better without any complications.