Reverse Cavities Naturally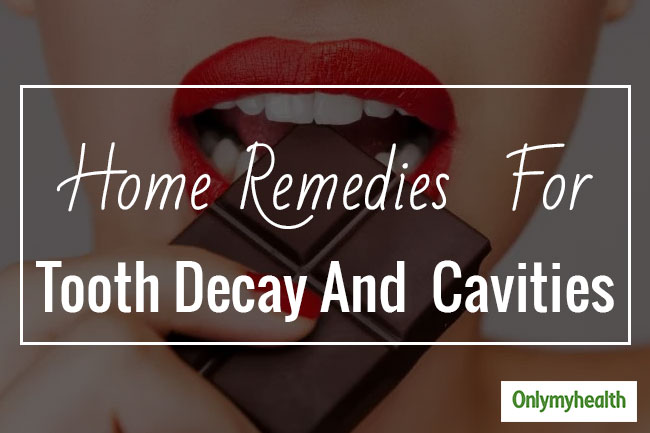 Cavities are irreversible in most cases and require medical attention (fluoride treatments, fillings or extractions). However, there are specific remedies that can help heal them. Foods can help heal a cavity by giving the teeth minerals that are needed to repair the damage, while certain herbs can relieve the discomfort. Due to the acid present in the mouth, the enamel of the teeth becomes hollow due to which the cavity is formed. Bacteria present in the mouth (along with saliva, food particles and other substances) begin to accumulate on the surface of teeth called plaque. The bacteria present in the plaque convert the sugar and carbohydrate present in your food into acid, resulting in cavity formation. However, preventing cavity of treating tooth pain is very much possible by taking up various home remedies for relief.
Clove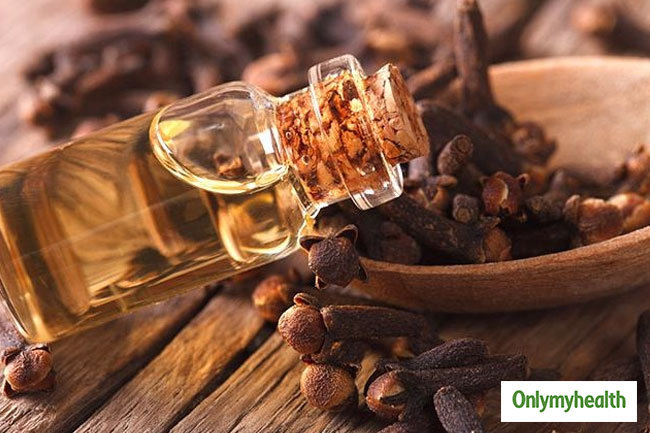 A hole in the teeth is called cavity in scientific language. Due to the acid present in the mouth, the enamel of the teeth becomes hollow due to which the cavity is formed. Clove is one of the time-tested remedies for toothaches. It is equally useful for cavities owing to its anti-inflammatory, analgesic and antibacterial properties. Gently chew a whole clove to extract its oil. Not only does it alleviate pain, but it also prevents the cavity from spreading. Clove is a panacea for cavity as well as dental problems. Due to anti-inflammatory, analgesic and antibacterial properties, clove reduces pain and prevent cavities from spreading. If in case of pain, take 2 to 3 drops of clove oil in 1/4 teaspoon sesame oil. Apply this mixture in a cotton ball before sleeping at night and apply it on the affected tooth.
Salt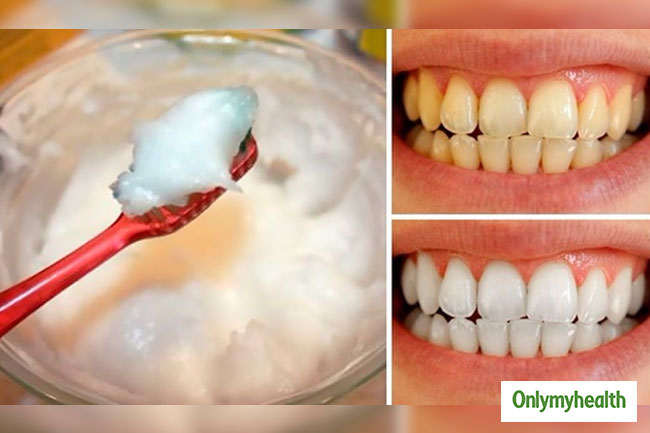 Toothcare can be a tad bit overwhelming as this pain is hard to manage or handle. Hence, one of the most straightforward remedies is to use salt. Salt is one of the best home remedies for treating or preventing cavity. Due to its antiseptic and antibacterial properties, salt makes an excellent remedy for cavities. It helps reduce inflammation, ease pain, draw out any infection and prevent the growth of bacteria in the mouth. All you have to do is dissolve one teaspoonful of salt in a glass of warm water and swish a mouthful of this solution, concentrating on the affected tooth. You can do this at least 3-4 times in a day or before and after every meal to soothe the swelling and pain in gums due to cavity formation.
Garlic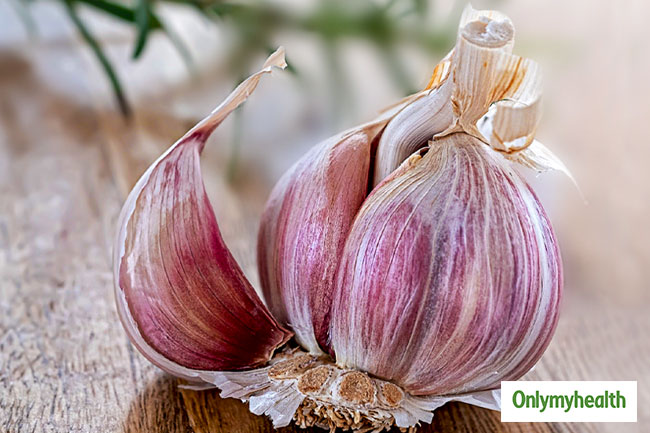 People often shy away from going to the dentist when their teeth-health starts to deteriorate. One of the effective remedies that one can follow at home is to use garlic. Garlic offers significant health benefits. The potential health benefits of garlic reside in its natural components, which include allicin. It is helpful to treat tooth decay and cavities because of its antibacterial as well as antibiotic properties. Besides, it can also provide respite from pain and promote dental health. Being an antibacterial, garlic helps to eliminate cavity. It is also suitable for relieving pain and for healthy gums. Make a paste by crushing 3 to 4 garlic cloves and mixing 1/4 teaspoon of rock salt. Then apply it on the infected tooth and leave it for 10 minutes. To reduce cavity, do this remedy twice a day for a few days.
Turmeric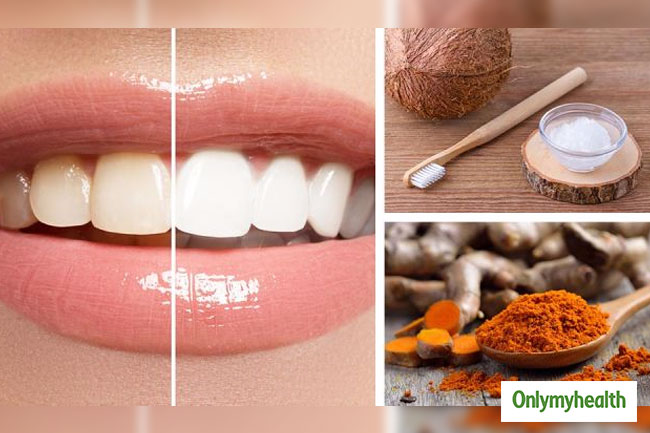 Raw turmeric with antibacterial and antiseptic properties is rich in medicinal properties. Disease resistance increases prevent seasonal diseases and are also beneficial in treating infections, skin problems, diabetes, cancer, injury, joint pain and gum pain. Turmeric is known for its antibacterial as well as anti-inflammatory properties. These properties help keep the gums healthy and prevent tooth decay due to bacterial infection. You can apply turmeric powder directly onto the affected teeth, leave it on for 5 minutes and then rinse well with warm water. In Ayurveda, turmeric is used to provide relief from cavity pain due to the anti-inflammatory properties along with the antibacterial properties present in it, which keeps the gum healthy. Apply some turmeric powder on the affected tooth and leave it for a few minutes. Then rinse well with lukewarm water.
Sesame Seed Oil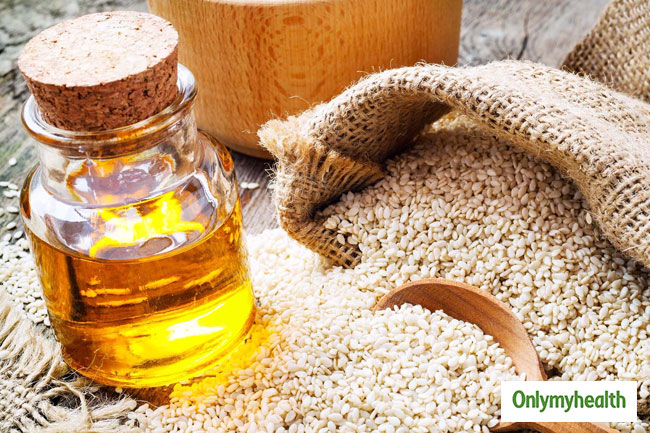 Sesame oil is used prominently all over the world due to its excellent nutritional properties. It not only can nourish skin and hair but also has a healing quality. It has been proved scientifically that sesame oil provides complete nutrition to the hair. Sesame seed oil has been used as a healing oil for centuries. Dilute 2 to 3 drops of clove oil with 1/4 teaspoonful of sesame seed oil. Apply the mixture on the affected tooth using a cotton ball. This should be done every night before going to bed. Also, mixing finely ground salt with sesame oil and massaging it daily on the teeth with the help of fingers reduces toothache. Oil pulling is an ancient remedy, which minimises the cavity as well as removes bleeding from the gums and bad breath.
Mustard Oil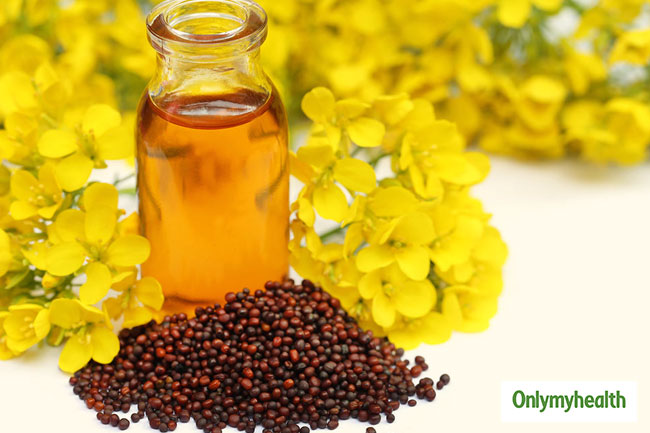 Healthy teeth are also essential for a healthy body. Not taking care of the health of teeth, consuming too much sugar and acid-rich foods and not cleaning the teeth properly also worsen teeth. Mustard oil has sufficient anti-oxidants that help in keeping the teeth healthy, as well as oil pulling that removes dirt from the teeth. This is another turmeric remedy that can work well in treating cavities. Mix 1/2 teaspoonful of turmeric powder with a little mustard oil. Massage the mixture on your teeth and gums. Leave it on for 10 minutes and then spit it out. If you want immediate relief in pain, then massage this mixture continuously for 15 minutes. Do not worry about the stain as it wears off in some time.
Fluoride Treatment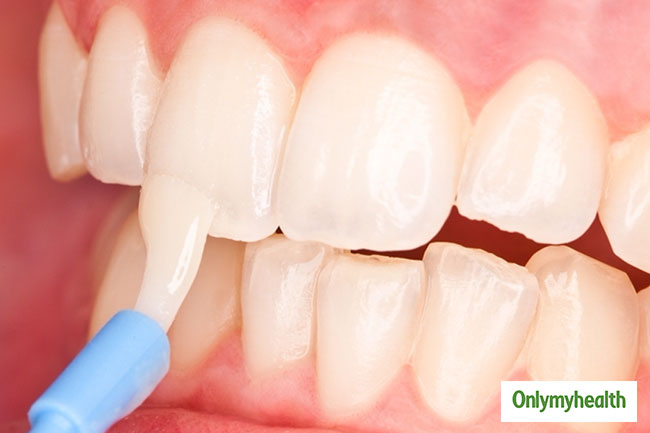 Enamel is the outer part of the tooth which is also called a tooth crown. The crown is the part of the tooth that is visible. Fluoride makes enamel strong. The acid that is formed in the mouth after eating dissolves the calcium and phosphorus under the surface of the teeth. It is a daily process. This acid is caused by plaque and bacteria present in the mouth. Fluoride treatment can help teeth to restore themselves. It involves a gel varnish, liquid solution or foam fluoride which is used to coat the teeth and strengthen the tooth's enamel. You can apply the fluoride directly on your teeth. Children or adults should brush with a toothpaste containing fluoride twice daily. The fluoride present in water and food gets absorbed from the stomach and flows into the bloodstream. Then it reaches the root of the developing teeth of children.