Ashwagandha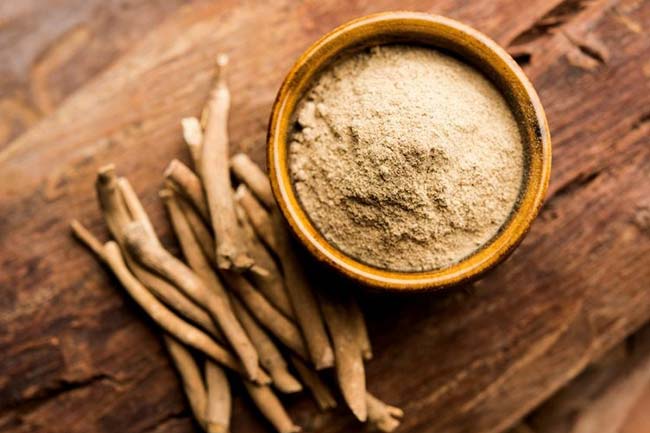 Ashwagandha, also known as Withania Somnifera, has medicinal properties and is used as dietary supplement in many countries. In Ayurveda, it is called a Rasayan Dravya. It rejuvenates and repairs the damaged brain cells and can even reverse the damage to the nerve cells. But it has to be taken over a period of time for reaping its full benefit. Also, the damage to the brain cells should not be chronic but at the early stage. This ancient Ayurvedic herb has brain boosting properties and is also known to improve memory, task performance, reaction time, and attention in general. It is also an excellent herb for depression, brings down stress and helps those battling anxiety issues.  
Turmeric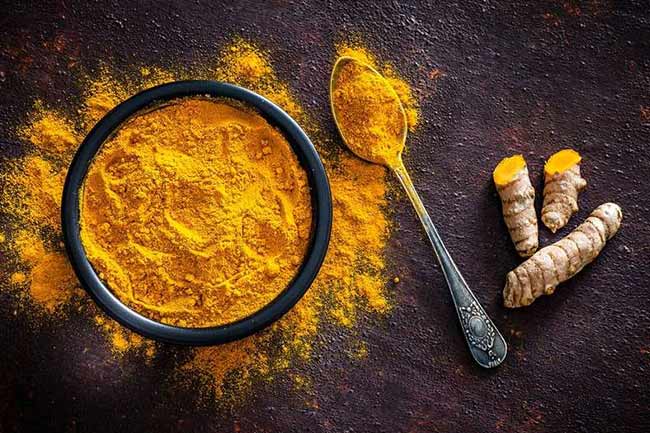 Turmeric or Haldi is a spice that is derived from turmeric plant and its powdered form is a common ingredient used in curries. It has anti-inflammatory and pain-relieving properties and is used to treat many health conditions from fever, sore throat, high cholesterol and liver diseases. Turmeric also has a role to play in treating dementia if it is caused by secondary disorders like hypertension, cholesterol. It reduces the inflammation of nerves. Thyroid dysfunction and Diabetes are associated with cognitive impairment and demantia. Turmeric helps reduce inflammation in such cases. It is also known to improve sleep. A compound in turmeric could also help to improve the mood and memory of older adults.
Brahmi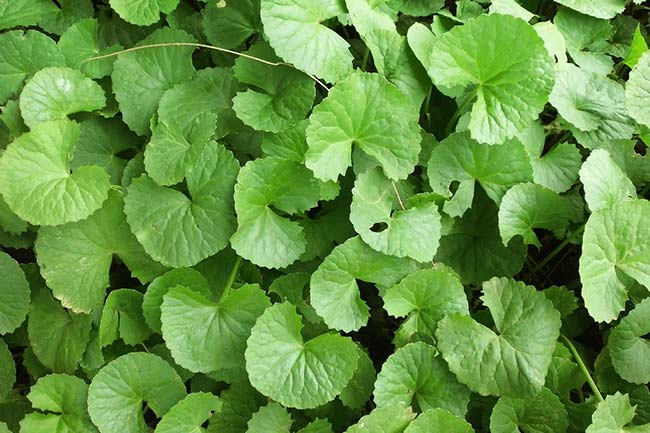 Brahmi also known as Bacopa monnieri is known to be a nerve tonic in Ayurveda. It sharpens the brain and also has anti-anxiety and anti-depressant properties. In dementia, we have both short term and long term memory loss and there is a decline in thinking and reasoning skills. The herb acts on memory centre of the brain and improves its function. Brahmi has many benefits from reducing inflammation, to relieving anxiety and stress symptoms. The herb is also known for its anti-cancer properties and treating epilepsy.
Shankhpushpi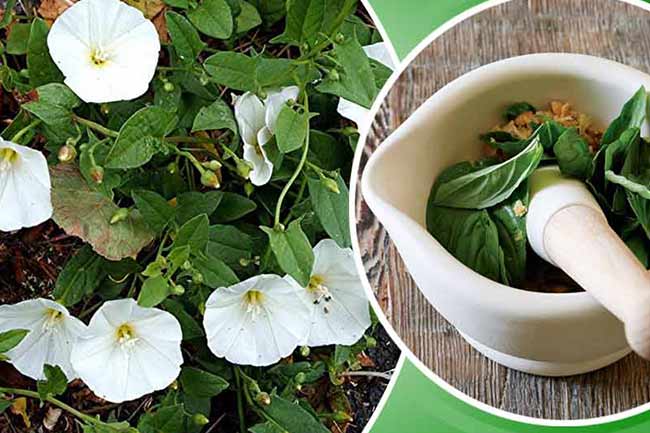 Memory loss is a major symptom of dementia and affects our day-to-day functioning. Dementia causes damage to different areas of brain that are involved in creating and retrieving memories. A very effective herb called Shankhpushpi improves function of that part of the brain which is involved in remembering or memories. The herb helps both in short term and long term memory loss. Shankhpushpi can be quite useful in reducing mental fatigue too and it also helps people suffering from depression. Apart from that it aids digestion, improves skin health and also prevents headaches.
Vacha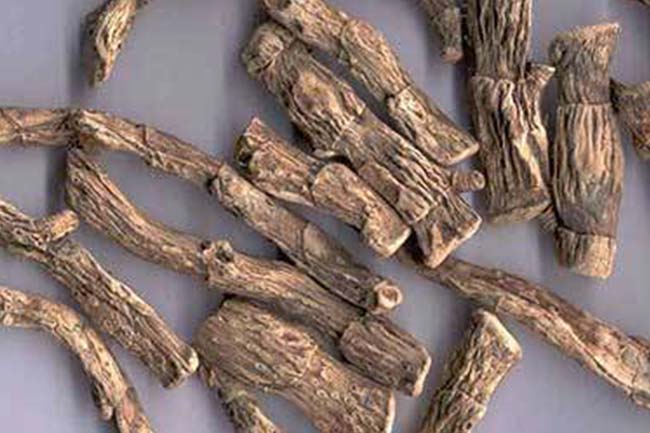 Vacha is a sharp and strong drug and it stimulates central nervous system overall.  It makes its function faster. It rejuvenates the brain and improves its function. Vacha also known as Acorus calamus Linn can treat a wide range of health ailments from neurological, gastrointestinal, respiratory, metabolic, kidney, and liver disorders.
Yashtimandu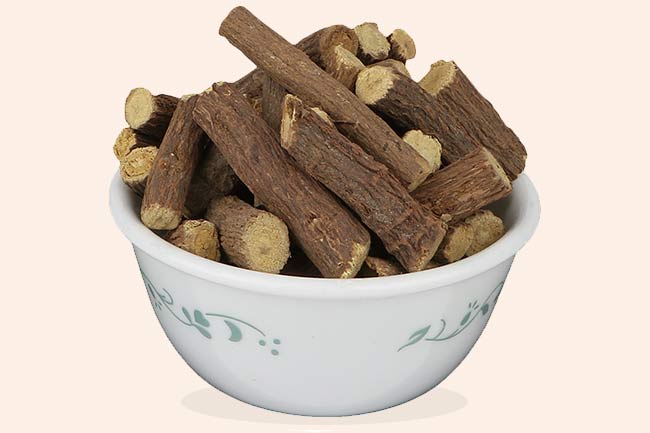 Yashtimadhu or Mulethi has been used in India for its many medicinal properties.  Be it treating acidity, skin-related issues, oily hair, sore throat or ulcers, the herb has many uses. The herb is also known to boost memory and it improves cognitive power of the brain which is mainly hampered in dementia.  It also has anti-cancer properties and helps treat immune disorders. Mulethi powder soaked in lukewarm water also treats bad breath while mulethi tea is taken for cold and cough.
Ginger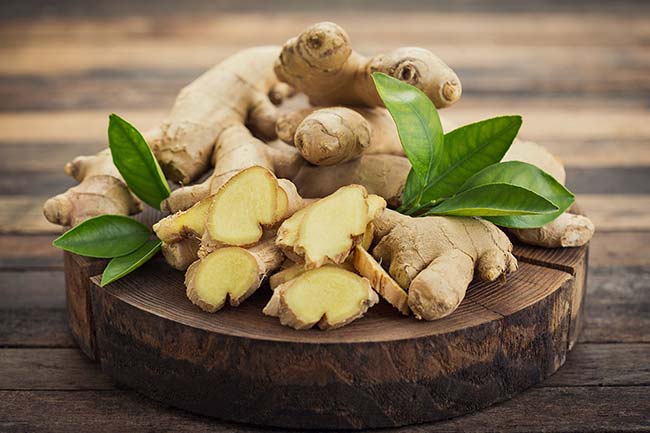 Ginger also a common ingredient in Indian curries is known for its anti-inflammatory properties and to be rich in anti-oxidants. It helps dementia patients as it protects against neuro-degeneration. It helps re-build the neurons and prevent the degeneration of brain cells. Ginger also has anti-coagulant properties and prevents blood clotting. Because of that it also helps increase blood flow to brain cells. As a result, brain starts to function better.  Those watching their weight also have ginger as it reduces cholesterol. It also has join pain relieving and also reduces stiffness of bones. Ginger is also a boon for diabetes patients as it controls the blood sugar level.