Roasted Almonds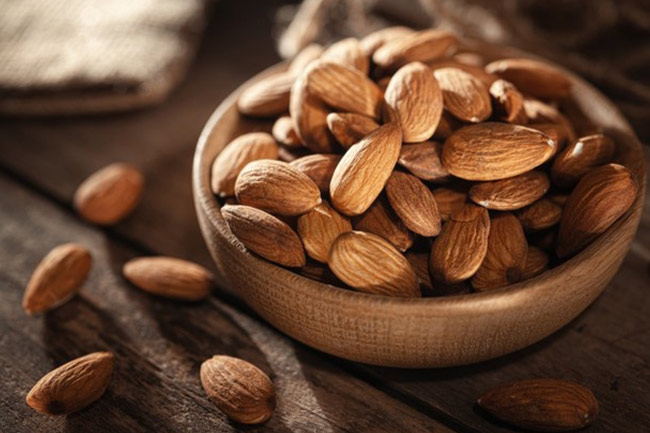 Almonds are the best nuts in the whole bunch of different types of nuts. It is not easy to consume them raw and also, that won't taste good. To make it a tasty snack, roast them in a little of ghee with himalayan pink salt and chilli flakes. This makes them a high protein snack.
Popcorns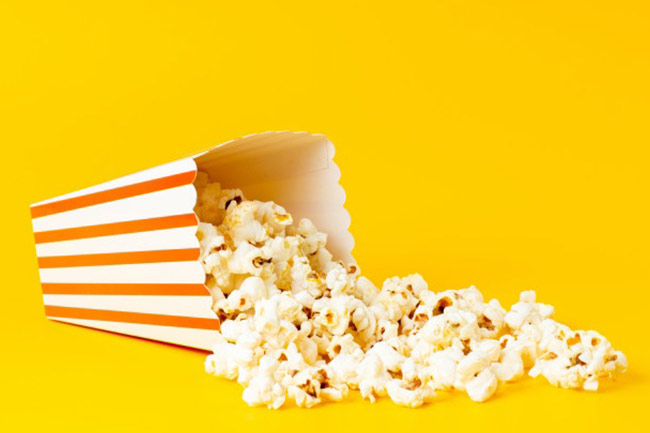 Not just for movies but you can have popcorns at any time especially when you feel hungry as these satiate craving and also hunger. To make them tempting as monsoon-special, add salt and virgin olive oil to them. You can also throw some seeds to make it wholesome and filling.
Pumpkin Seeds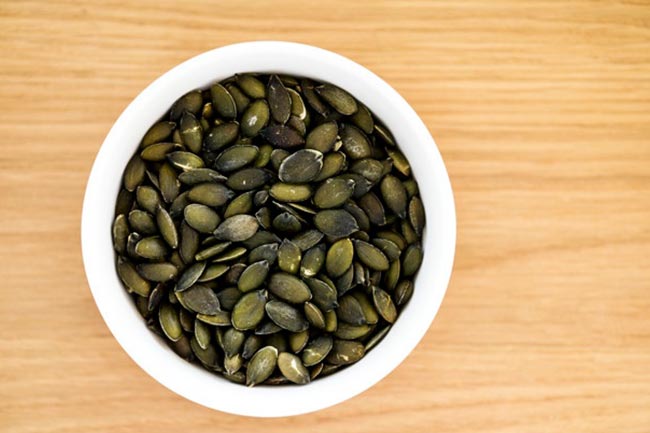 Whenever you crave something in this rainy season, grab some pumpkin seeds. Or, you can also mix different seeds to create flavour and boost nutritional value. To make these apt for monsoon, you can sprinkle some chilli powder and sea salt to it. This would enhance its taste and health quotient.
Sandwiched Apples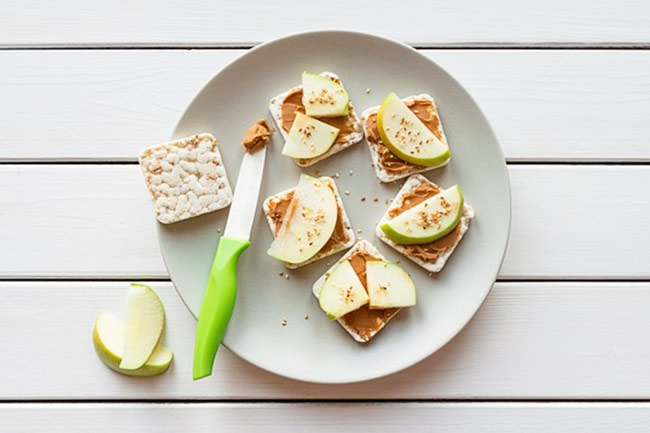 If you love love eating apples, here is an amazing recipe that you must try especially if you crave something sweet. Just cut apples round and spread peanut butter on them. Make a sandwich by layering apple slices and voila, a sweet dish is ready. But don't consume much as it can lead to weight gain.
Sweet Potato Strips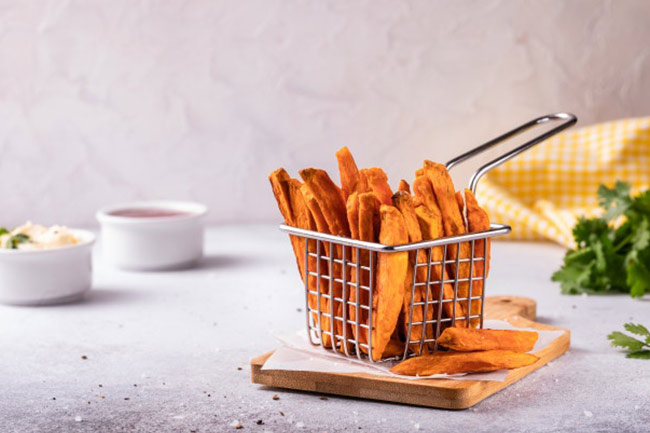 Sweet potatoes are supremely healthy and it makes for the best monsoon snack that you can have in this season. Just slice sweet potatoes into strips and air fry them. You can also roast them with a little oil. Sprinkle some herbs, salt and enjoy this with your warm cup of tea.
Celery Sticks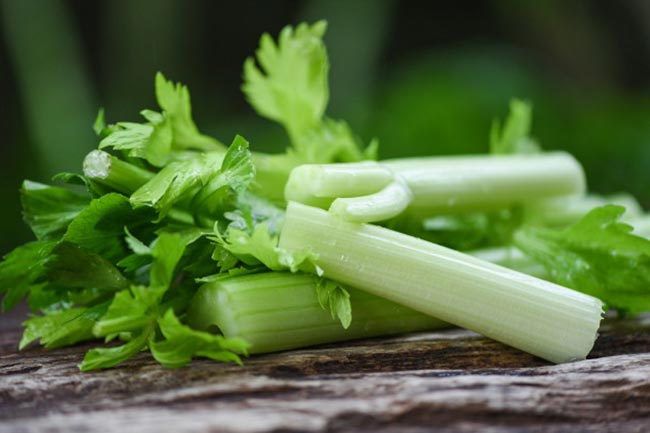 If you are looking for a healthy snack that won't cause calorie gain, celery sticks are for you. Get some fresh celery and slice them. In a bowl, add hung curd, cheese and seasoning. Eat your celery sticks with this cheesy dip as you watch rains pouring in.
Tomato pizza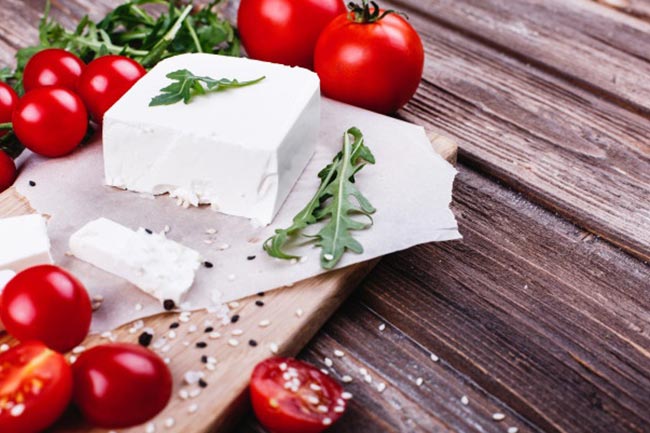 Not your regular pizza with tomato slices but we are asking you to make tomato slices into pizza. For this, slice tomatoes and grate some cheese over it. Sprinkle some salt and herbs and roast them on a pan. Try to avoid using oil on this to make it healthier.
Stuffed Dates
If you are a fan of sweet and crave something sweet to eat in monsoon, this recipe is for you. Dates are sweet and also healthy. Instead of eating whole dates, you can stuff them with cheese, dry fruits such as walnuts. This is a very sweet and flavourful snack.
Grilled Fruit Salad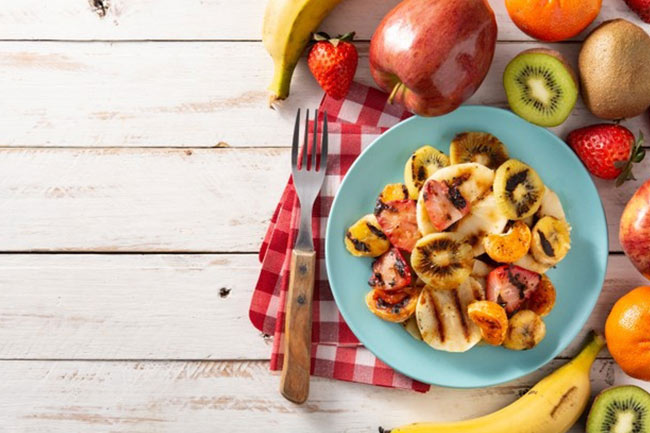 If you are bored of eating regular fruits, grill them this time. This would make for the perfect snack also you would get the nutrition of fruits. Cut fruits like pineapple, orange, peach, plums and apples into slices and cubes. Put them on skewer or roast them on the pan.  
Pistachios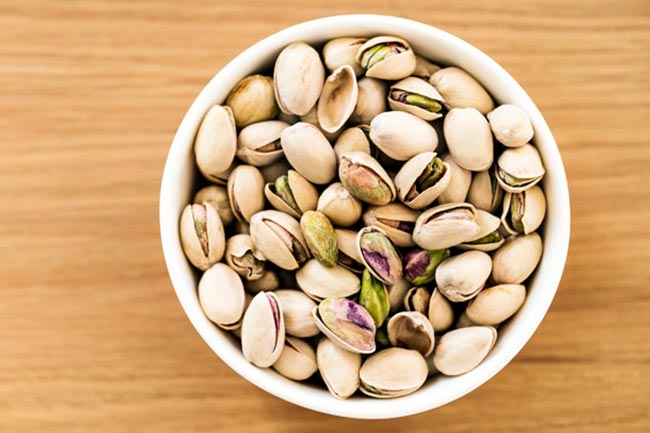 Pistachios are amazing dry fruits and also tasty because of their sweet and salty taste. You can munch on them during monsoon without making your sugar levels go high. You can lightly roast them or air fry them to enhance the taste. These go well with herbal teas. All images source- freepik.com