Jamun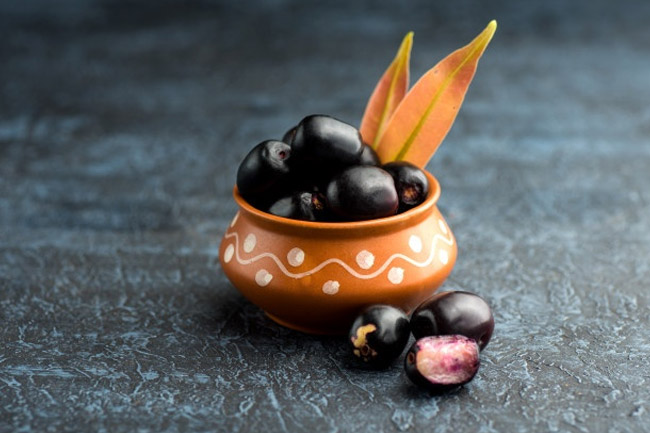 This is one of the healthiest fruits that you can find. It has a unique colour and taste that cannot be matched with other fruits. Besides, eating jamun is extremely beneficial for diabetes patients as it allows blood sugar management. It is also good for digestive health and keep common monsoon stomach illnesses at bay.
Litchi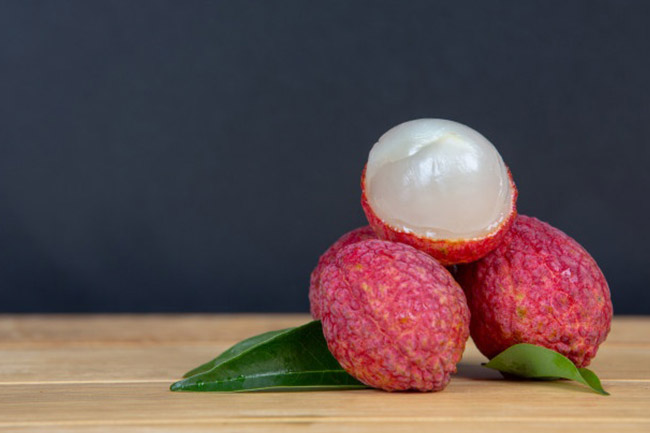 Second sweet and tasty fruit we have on the list is litchi or lychee. This juicy fruit is effective in combating diseases in monsoon. It is loaded with vitamin C and helps in promoting blood vessel health. Besides, healthy fats, omega-3 fatty acids, omega-5 fatty acids and potassium are also present in litchis. 
Plum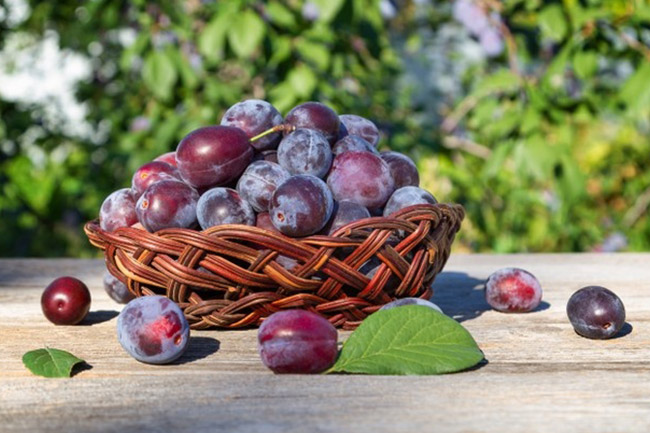 These are pulpy and fibrous fruits that are absolutely delicious. These are high in fibre content that aids digestive system and prevents food poisoning, etc. illnesses during monsoon. Plums are also great for heart patients and diabetics as these are low-calorie fruits with low glycemic index.
Cherry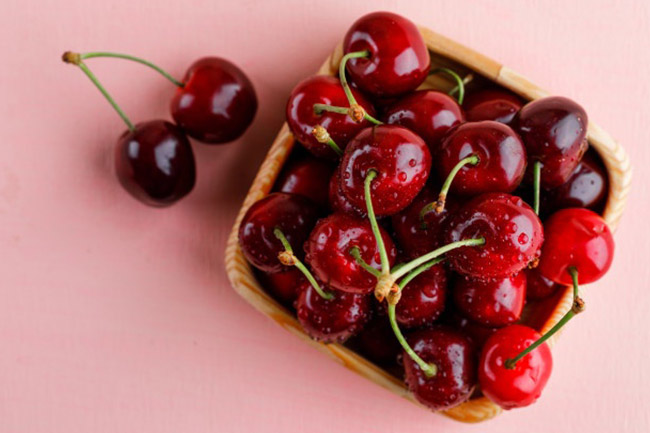 'Cherry on the top', you must have heard this line when someone addresses something to add an extra element. Cherries are so lovely and delicious that no one can refrain himself/herself from having cherries. These are packed with fibre, potassium and vitamin c, all of which are essential for the body. Consuming cherry juice is great for overall health.
Peach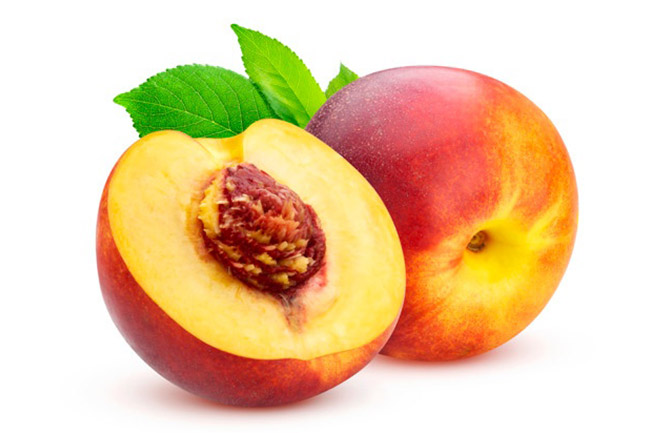 Peach colour is very amusing and so is the fruit. Peaches have got a sweet and sour taste that can tickle your palates. Sometimes, they may taste tangy but you should consume them no matter water. These are loaded in water content that prevents dehydration in monsoon. 
Pomegranate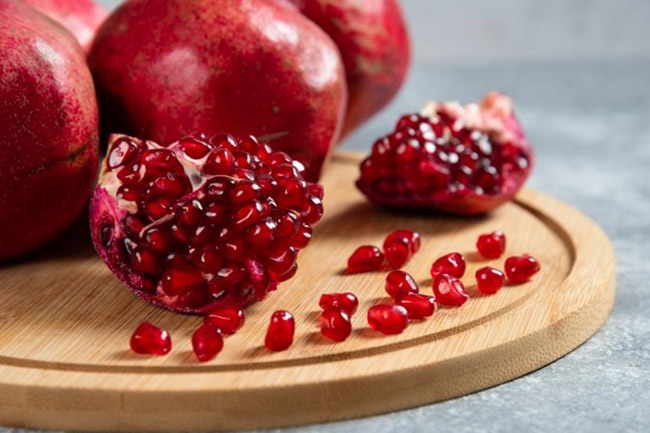 If you love eating seedy pomegranates, you must have them in the rainy season as well. This is because pomegranates are loaded with water, antioxidants and phytonutrients that promote overall health. It controls blood pressure, blood sugar and cholesterol to keep diseases at bay. You can add pomegranates to salads and even have one glass of pomegranate juice daily.
Apples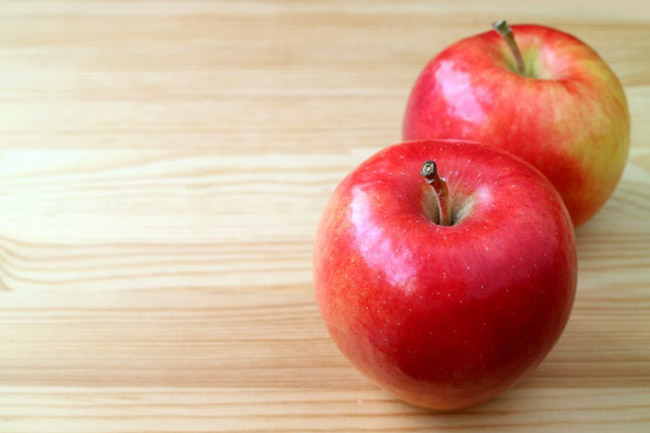 An apple a day keeps doctor away and so, you must continue eating them in monsoon as well. These are loaded with fibre and supply energy to keep you active throughout the day. It is also good for weight loss. However, do not consume apples on an empty stomach as it might cause acidity.
Banana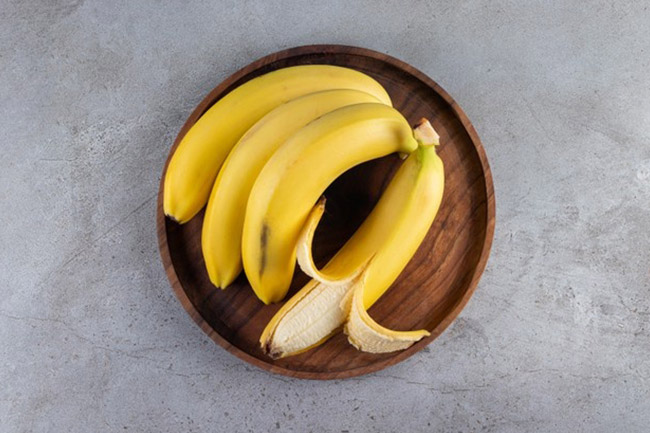 Most common problems that people experience during monsoon are stomach-related problems including upset stomach, indigestion, constipation, food poisoning, etc. If you eat a banana daily, you won't be facing these issues as it is rich in potassium, fibre and magnesium that promote digestive health and keep your energy levels high.
Pear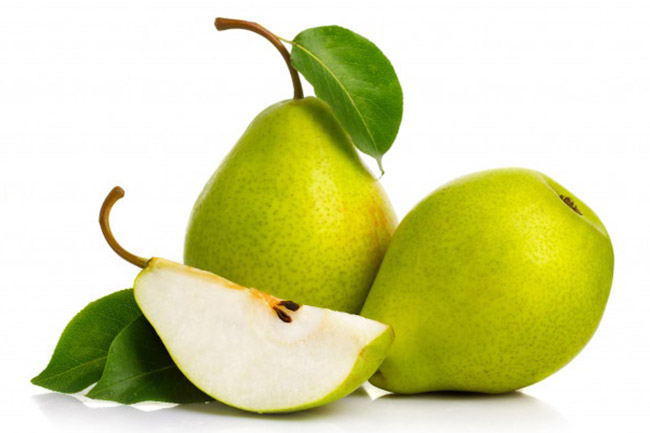 Pears or nashpati is not a loved fruit as compared to the ones mentioned earlier but that doesn't mean it is less-nutritious. Pear is equally good for health as other monsoon fruits as it provides several nutrients that promote holistic health. It also boosts immunity to keep viral and bacterial illnesses at bay.
Papaya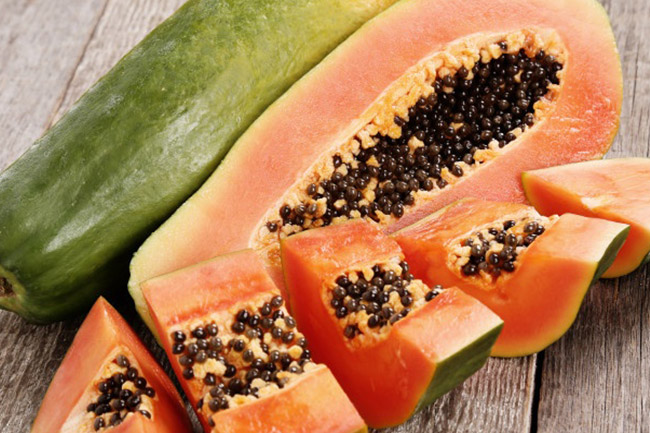 Lastly, we have papaya on this list which is available throughout the year. This contains vitamin A, C, calcium, fibre, potassium and fatty acids. Together, these nutrient boost your health and help in keeping your health secured in monsoon. You can have papaya in fruit salad or prepare smoothies. In either ways, you must have papayas daily. Images Source- freepik.com