Watch What you Eat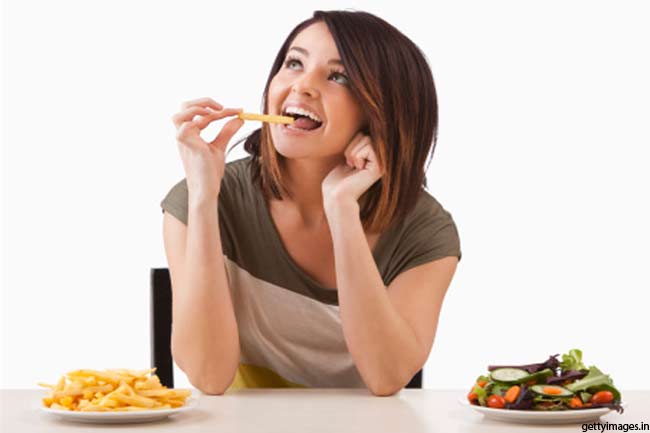 Watching your weight? If yes, then you also need to watch out your food. If you don't want to gain weight then you need to avoid foods that can make you fat even without you expecting it.
Granola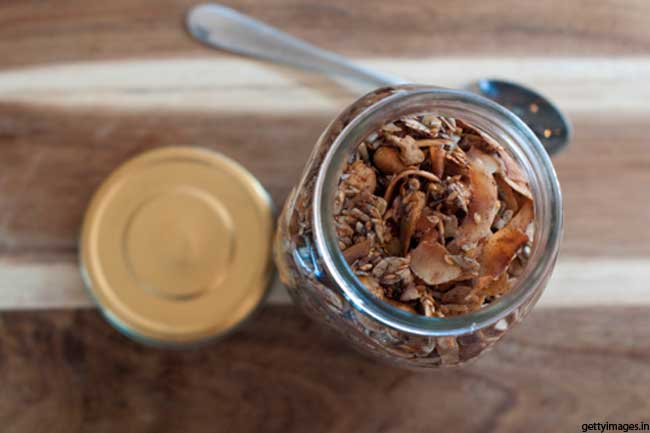 Granola, a delicious topping on the desserts, yoghurts and cereals, is usually made from oat meal. Although it is healthy, however it also has good amount of sugar and butter in it which makes it high on calories. Therefore, switching of to Bran cereal topping would be a great option as it's made up of fiber which keeps you fuller for a long time.
Peanut Butter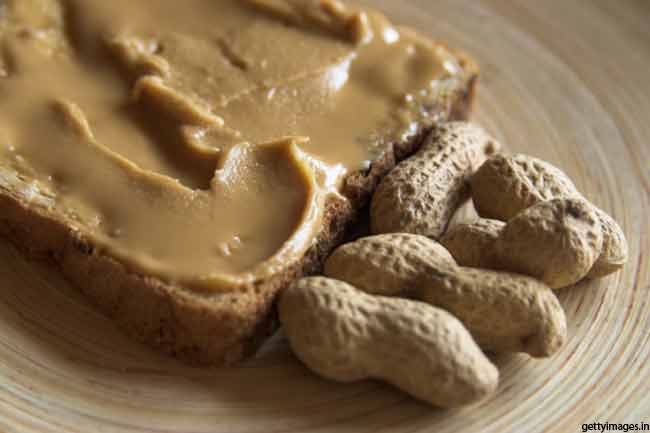 Peanut butter is full of calories and healthy fats.  A table spoon of peanut butter carries almost 200 calories. Therefore, if you are someone who looks after the weight, you should go for natural products with no sugar added. Always check the label for the ingredients.
French fries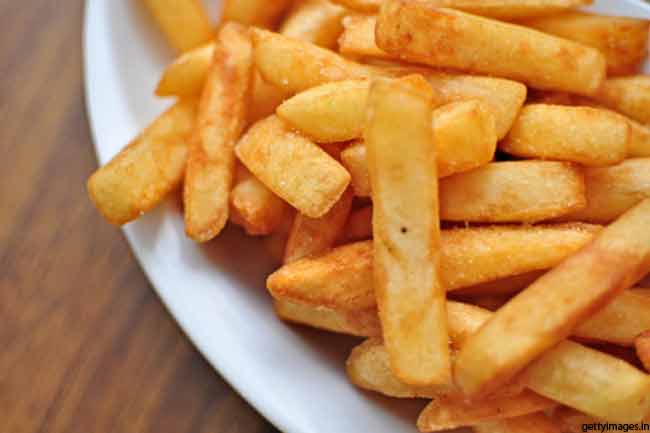 A larger portion of fries (around 170 grams) has almost 550 calories and about 259 grams of fat.  A tub of French fries will easily make you fat since an adult should have only about 65 grams of fat per day. If you eat a large serving of French fries and a mayo laden burger at McDonalds, you'll be consuming almost 1500 calories. That's the maximum amount of calories you should be having in one day in a single meal.
Tropical fruits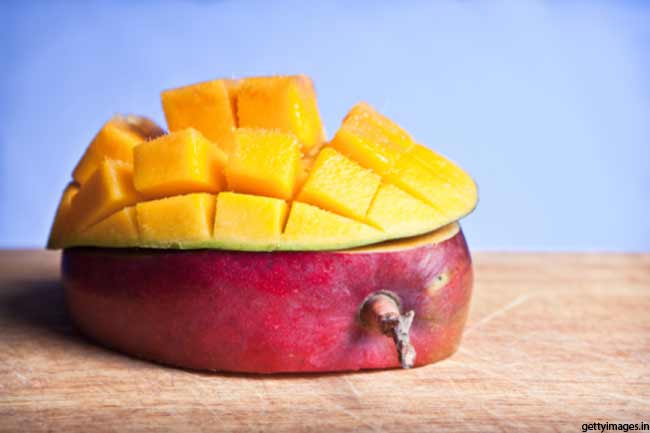 Eating fruit is a great choice for snacks if you are trying to lose weight. However, some fruits especially tropical fruits have hidden calories in them.  Tropical fruits like mangos, ripe pineapples are very delicious but they have high sugar content. These fruits should only be eaten in moderation. Instead of hoping on these tropical fruits try eating an apple a day since it is low in calories and is full of fiber.
Multi grain Bread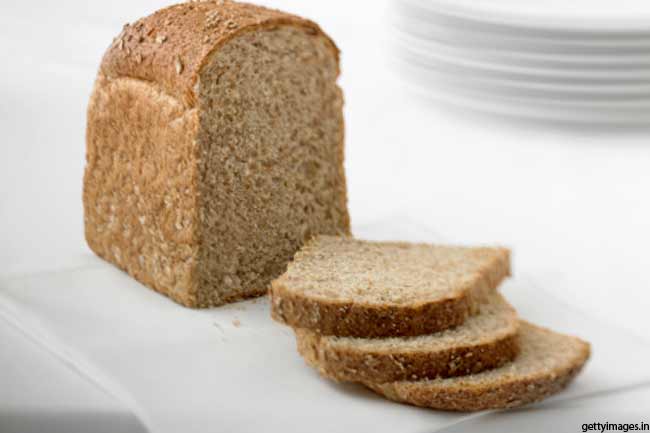 Multi grain bread sounds healthy however it could be missing on some essential vitamins and minerals and offer extra calories. Sometimes grains may be over processed, stripping them of the nutrients and fiber. Whole grain bread is a better option when you don't want to gain the extra weight.
Trail Mix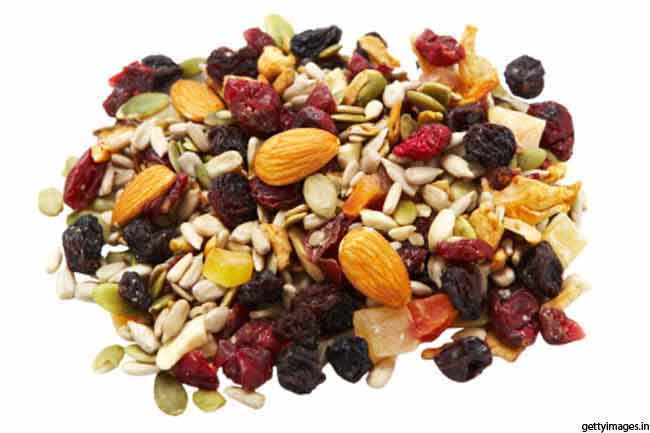 Trail mix makes wonderful snacks for those who are hiking but it might not best for those who are not so physically active in their daily lives. The nuts in the trail mix are high in calories and may over indulge you very easily. Many trail Mix includes chocolates and candy which makes them unhealthy. However, you can make your trail mix by mixing nuts which are low in calories and have no or less sugar quantity.
Dried Fruits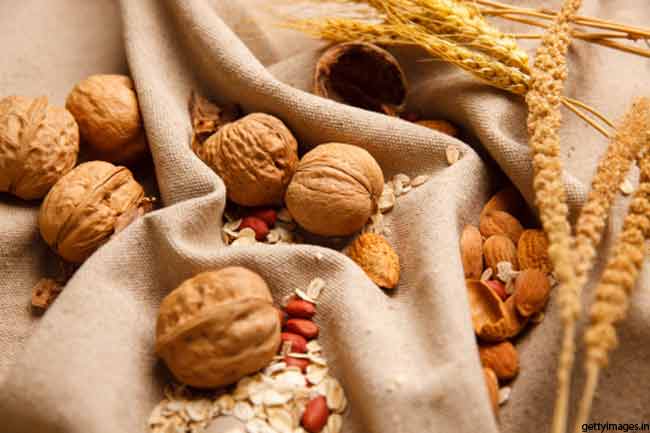 Dried fruit may seem too small to ruin your plan to stay fit. However they have five to eight times more calories than the fresh kind because they have been dehydrated and are much denser. Fresh grapes, for example, have 60 calories per cup, while raisins have 460.
Potato chips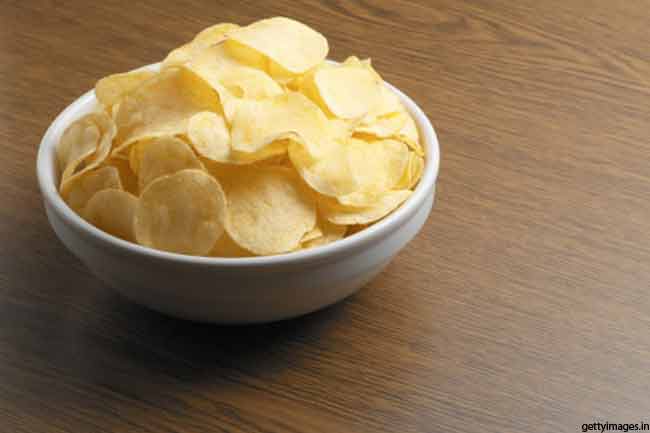 According to a study published in New England Journal of Medicine about weight loss has concluded that downing a whole bag of potato chips makes you fat faster than just about anything else, ice cream and soda included. So avoid the otherwise harmless looking chips if you are watching your weight