Foods for Anxiety
Stress and anxiety are common nowadays among people. Stress and anxiety affects mental health of a person which is also linked to physical health. The common symptoms of anxiety are headache, fatigue, difficulty in concentration, irritation, sleep issues etc. Diet can help a lot to deal with stress and anxiety. There are some foods listed down by dietitian and nutritionist Dr. Rohini Patil, Founder and CEO of Nutracy Lifestyle that can help in calming you when you are stressed.
Blueberries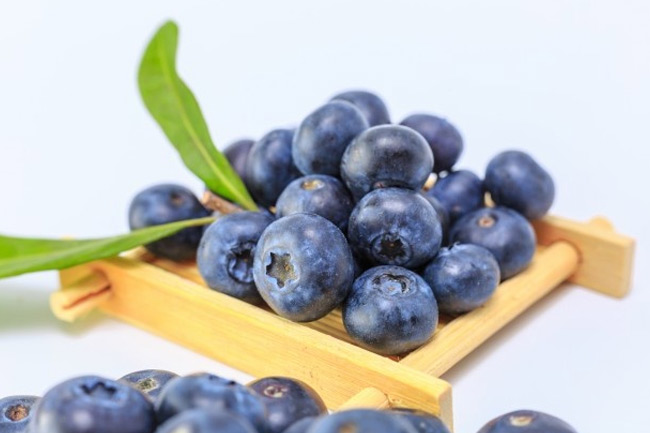 Blueberries have antioxidants that help to protect cells from stress and may help in reducing depression. Apart from this, there are many more health benefits of eating blueberries. These are supremely tasty and can be added to smoothies, oats and as whole fruit. Just eat a handful of blueberries daily.
Apple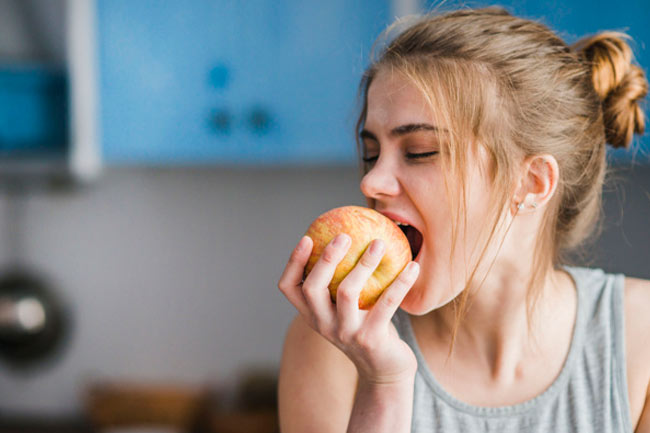 Apple contains vitaminB1, phosphorus and potassium which helps in synthesis of glutamic acid, which controls the wear and tear of nerve cells. For more effect, eat apples and then consume milk with honey, this works as a nerve tonic and recharges nerves with new energy and life, thus boosting mood.
Banana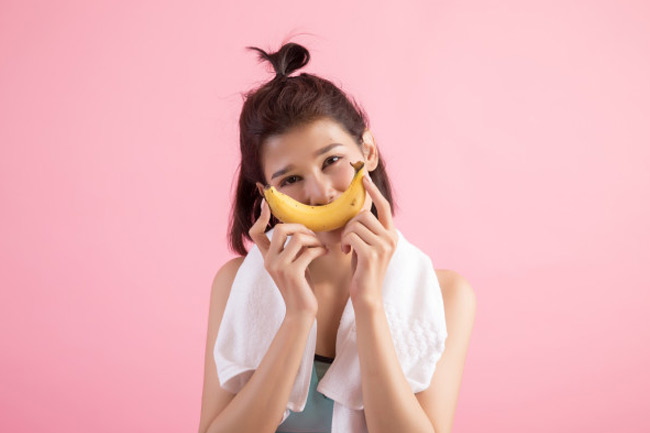 Banana is filled with magnesium and potassium minerals that can help to reduce stress. Bananas are also great in pacifying and soothing the mind as they are rich in tryptophan, an amino acid which boosts the formation of serotonin(feel good hormone) and melatonin(sleep hormone). So, eat a banana.
Oranges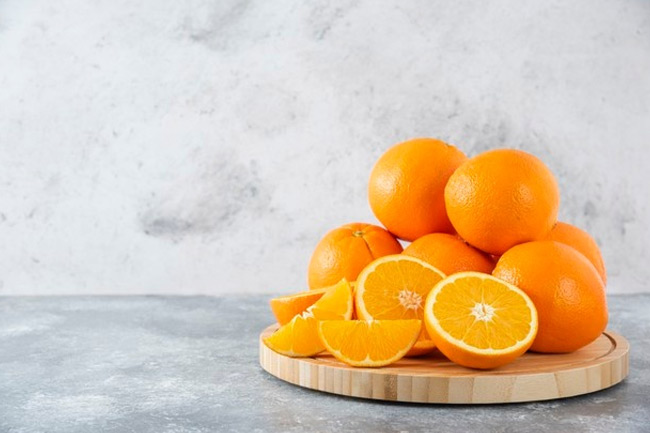 Oranges are a rich source of vitamin C that helps in reducing inflammation. It also prevents cell damage that can promote anxiety. You can also consume fresh orange juice whenever you feel low or anxious. Also, try to eat one orange daily as it is great for your overall health.
Turmeric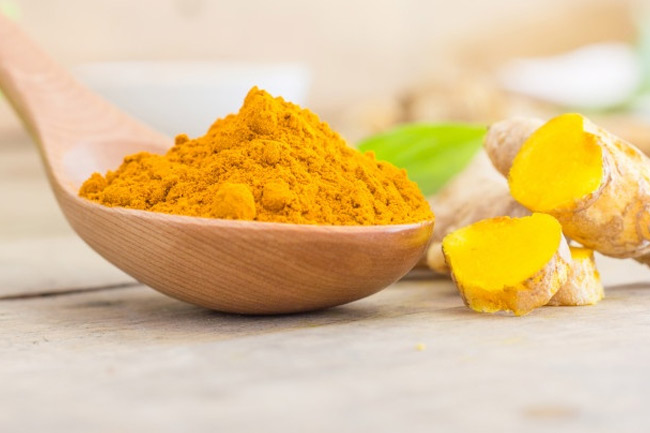 This spice can help in reducing stress. It includes curcumin which helps to prevent anxiety and promote brain health. Turmeric milk is a rich source of calcium, B vitamins which helps to build your bones and are essential for your nerve health. It also contains the mood stabilizer tryptophan, which helps to calm your mind, and explains why some people like to drink a glass of warm milk before bed.
Green leafy vegetables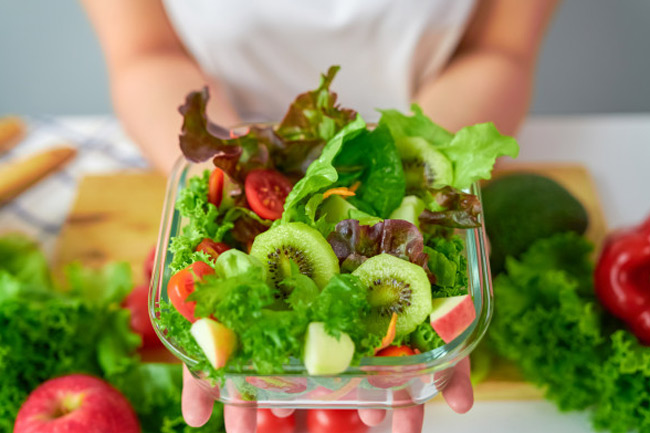 Green leafy veggies such as kale, spinach are powerhouses of vitamins that help replenish our bodies at the time of stress. They are a great source of magnesium, a mineral that helps lower your stress level by keeping you in a calm state. They are also rich in stress relieving vitamin B, especially folic acid which helps to relieve stress, panic, anxiety and depression as well.
Garlic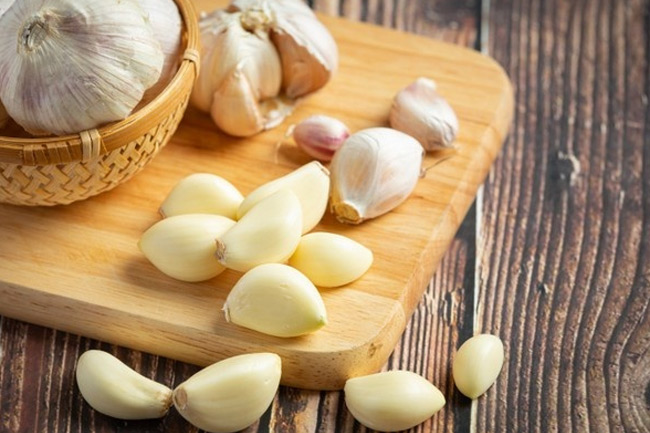 The power of garlic as a mood elevator can be attributed to its richness in selenium and its antioxidant activity. Garlic eases tension and stress and reduces glucose levels. Stress and anxiety can make you feel lethargic and can impact the immune system to a great extent. Garlic is one food which is packed with antioxidants that neutralize free radicals in the body.
Cardamom and Cinnamon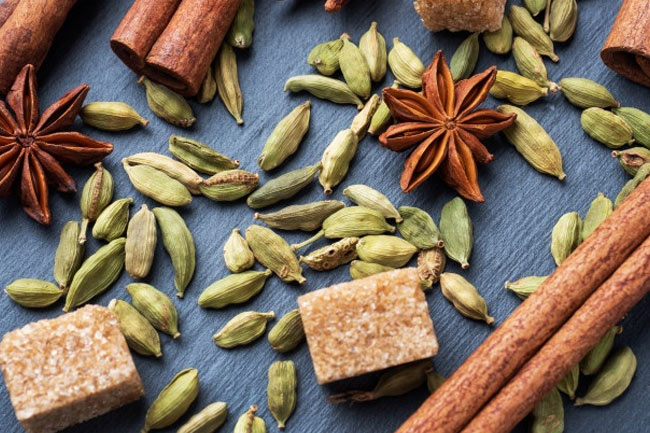 Cardamon is called the queen of spices. Their aroma and therapeutic properties are due to volatile oils. The aroma and antioxidants help lift mood and relax the brain. Cinnamon, on the other hand, is also a powerful herb. You must add both of these spices to your diet. Consume cinnamon and cardamom tea for immediate anxiety relief.
Nuts and Seeds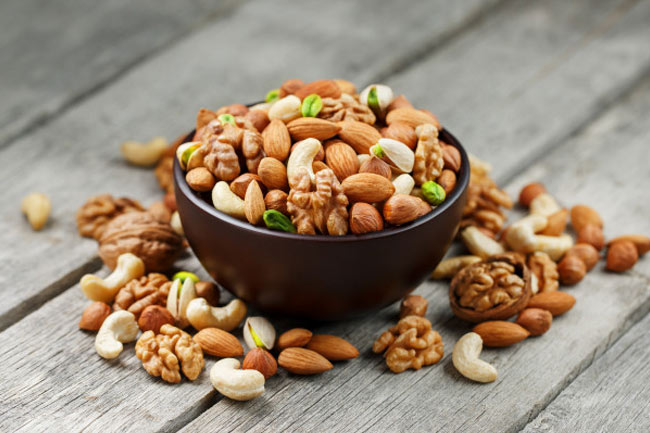 Stress depletes our B vitamin stores and snacking on nuts helps replenish them. They are rich sources of serotonin booster tryptophan and packed with Vitamin E, tryptophan and packed with Vitamin E, magnesium and zinc. Magnesium regulates mood and relieves stress by boosting serotonin, whereas zinc has been shown to fight some of the negative effects of stress. Besides, flaxseed, pumpkin seeds, walnuts and almonds are great sources of omega 3 fatty acids. All Image Credits- freepik.com