Rakhigarhi, Haryana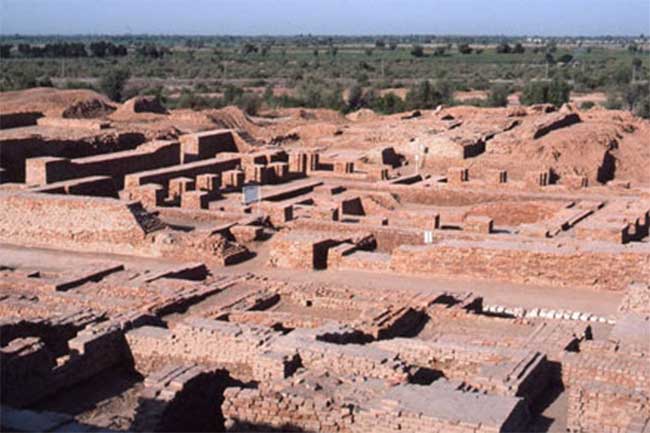 Located in Hisar district of Haryana, this village holds a special place in archaeology. The site of Rakhigarhi is popularly known as one of the five biggest townships of Harappan civilization. The archeological excavations of this sight gives an insight about the mature Harappan phase, represented by planned township having mud-brick, burnt-brick houses along with proper drainage system. So, if you are interested in exploring places with historic significance, Rakhigarhi, is the place you should head to.
Rama Setu, Tamil Nadu
The name isn't new but there are not many people who have planned a trip to it. Popularly known as Adam's Bridge, Rama Setu, is a connecting bridge between Dhanushkodi in India and Mannar Island in Sri Lanka. According to Indian mythology this bridge was built by Rama's Vaanar sena for helping Lord Rama to reach Lanka.
Sundarbans, West Bengal
The Sundarban Delta is one of the mesmerizing places you would come across when it comes to nature and wildlife. It is famous for the Bengal tiger (sadly an endangered species now) and largest mangrove forest. Apart from these two, the main attractions of Sundarban Delta include large reptiles like monitor lizard and olive ridley turtle.
Chiktan Castle, Jammu & Kashmir
Well, it's not exactly considered as a tourist spot due to its location. It is located in the Kargil region that explains the reason very clearly. Nevertheless, it does not mean it's not worth visiting. What makes it so amazing is the craftsmanship of the builders from Baltistan, who built this glorious structure in the 16th century.
Kothi at Qila Mahmudabad, Uttar Pradesh
Built in Awadhi architecture, not many people know about this classic structure located in Mahmudabed town of Sitapur district of Uttar Pradesh. It was built during the times of Raja Mahmud khan, a descendant of the first Caliph of Islam, however, it was destroyed during the war of independence in 1857 by the British. But it was rebuilt soon again. This structure is now under endangered list of World Monuments Fund due to its deteriorated condition due to seismic events that have caused severe damage to its structure. But still it's worth watching! Image source: Getty