Learn to prepare some hot beverages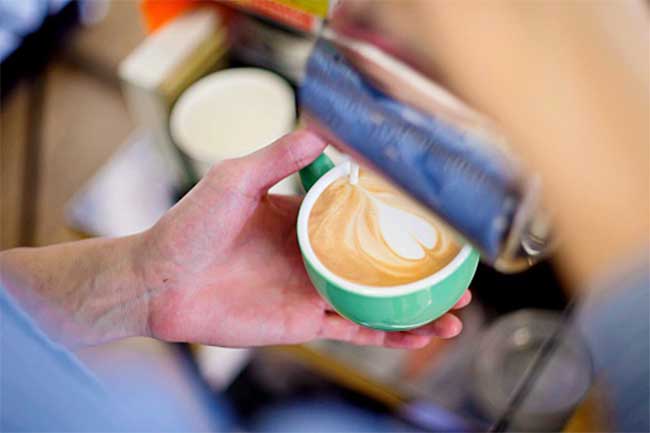 Everyone loves to have someone prepare a  hot masala chai or coffee without even asking for it. Women like it when their partners pamper them and go extra mile to make them feel comfortable. Making breakfast for her, we are pretty sure, will make her fall for you all over again.
Master your kitchen skills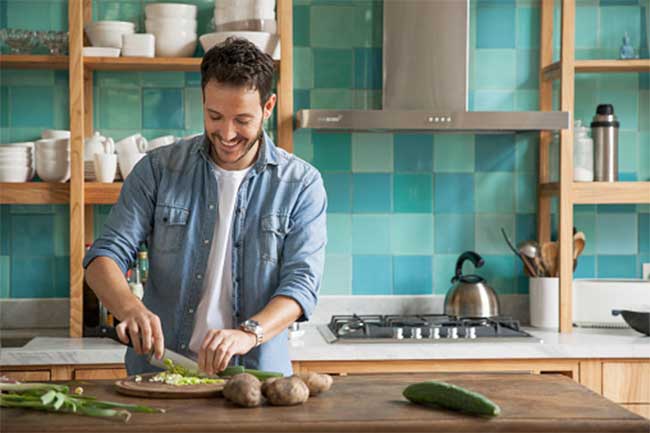 Wouldn't it be surprising for her to see to you at ease in the kitchen? Seeing you handling things like cooking pots, pans and other kitchen utensils with confidence will make her heart melt. So, how do you actually do it? You may find it little difficult in the beginning,  but as they say nothing is impossible, researching a bit and learning more about kitchen accessories and ingredients along with making frequent trips to the kitchen will help you become a pro. Then, you are ready to use these instrument to your advantage.
Create your own signature dish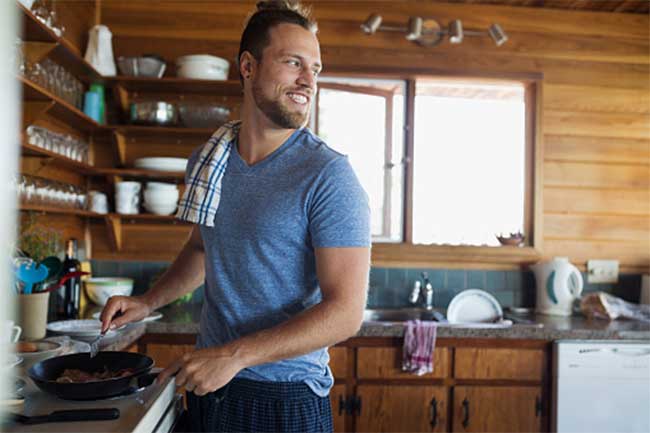 You should know which dish you can make with the utmost ease, needless to say, it has to be classy one if you really want to impress your woman. Your dish doesn't t have to be as good as a five star hotels nor it has to be like its coming from a famed chef's kitchen, nevertheless, it certainly can't be a trial dish that you want to experiment on her.
Presentation is important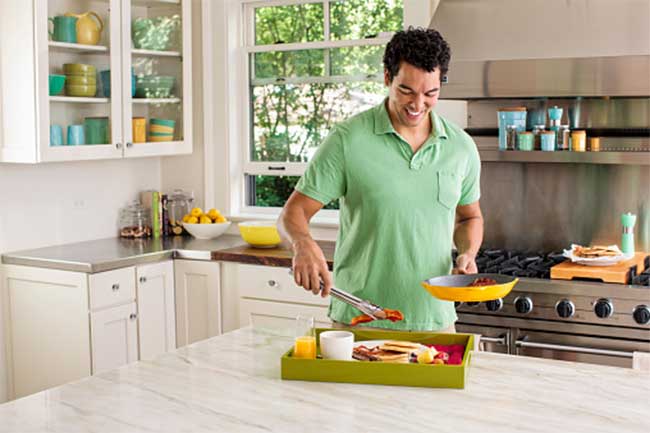 Once you master the art of cooking, your next step  is to master the art of presentation too. You cant serve it casually, even if it is just for you two.  Present your dish with some artful garnishing to impress her.
Do the dishes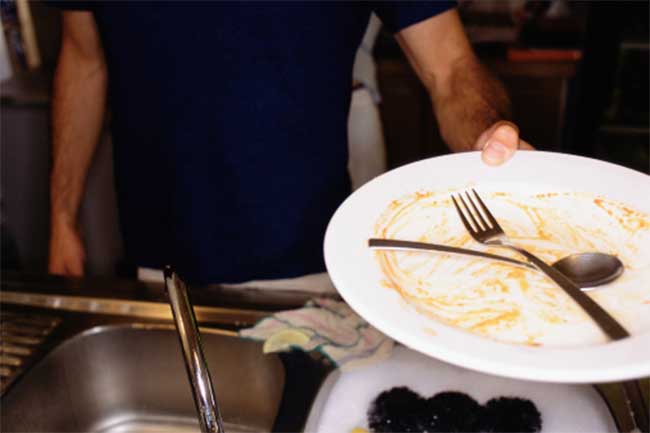 Now that you have scored well with your cooking and presention skills, doing dishes may not be necessary, but it can be an added bonus if you choose to do it or atleast give her a helping hand. Don't leave kitchen messy, instead, keep things in place and orgainse the kitcher for later use. Tip: woman love to keep things organised. Image Source: Getty