Runner on the run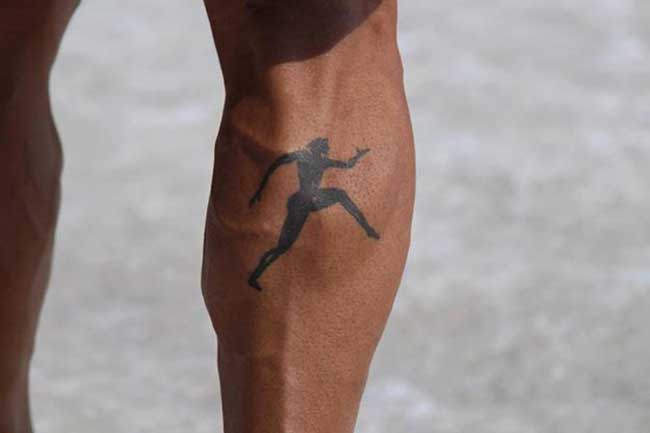 What can be better than getting yourself running inked on your body? Get a runner with running shoes tattooed on your legs to motivate yourself everyday to run. You wouldn't be needing anything else to remind you to stay fit.
Yoga pose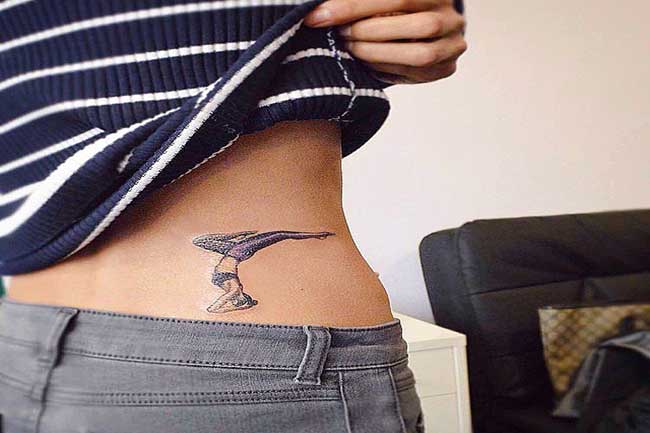 If you enjoy practicing yoga for good health or have been planning to start, get a yoga pose of your choice inked on your arms or anywhere on your body you like. However, keep it visible so that you can see it to get motivated to practice yoga regularly.
No smoking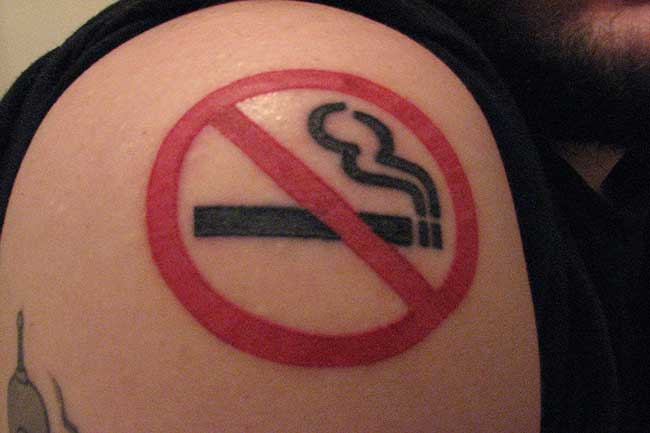 Love the no-smoking messages with a banned smoking cigarette at the centre? You can get it as your favourite tattoo if you have just quit smoking or plan to quit for the sake of better health.
Dumbbell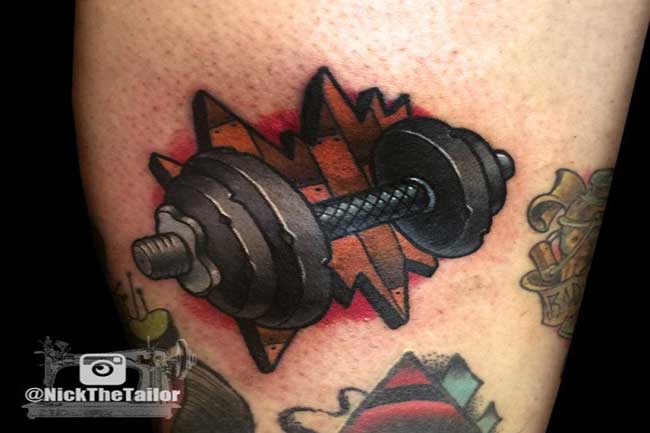 Weight training enthusiasts can get a dumbbell of their on right on their wrist. It will keep reminding you to lift more weight to get those muscles grow further. You can also try a barbell if dumbbell does not work for you.
Water
Water has always been your best friend, keeping you healthy. Get water as your tattoo to keep reminding you to drink more water throughout the day. Drinking ample fluids is essential for good health. Image Source: tattoostime.com