Vada pav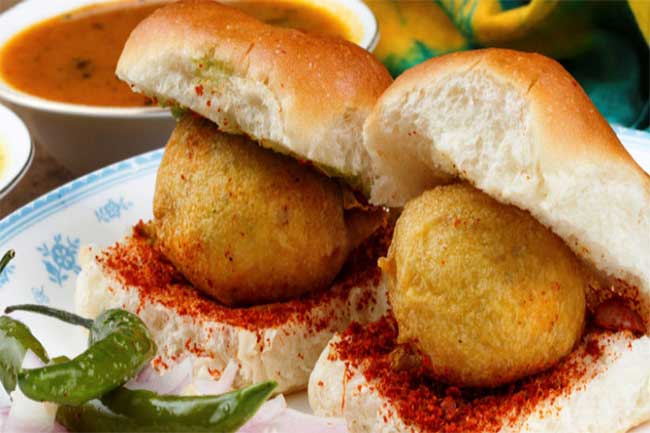 Vada puv popularly known as Mumbaikar's lifeline. No matter how tempting vada pav looks, eating fried batata vada stuffed with potatoes can take a toll on your health. A single vada pav contains around 286 calories. Therefore, instead of hopping on vada pav, one should eat something that's filling yet healthy. Try lightly tossed vegetables with whole wheat bread. Image Source: hangouts.co.in
Medu vada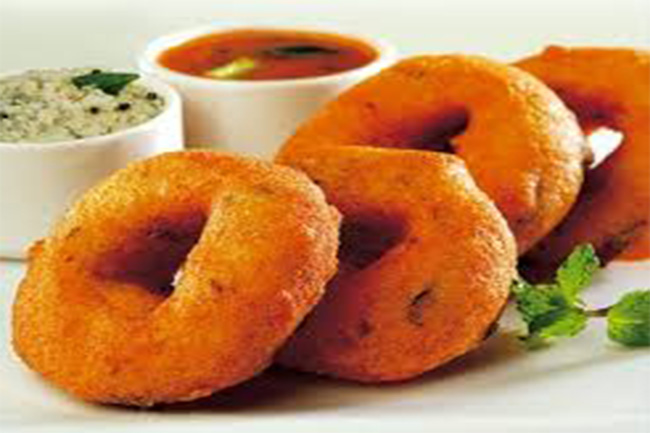 Medu vada is quite popular in South India. It is considered as one of the best staple foods because many people believe it is as healthy as dals or lentils. But you will be surprised to know that contrary to popular belief, medu vada is not actually that healthy. It may, in fact,  be unhealthy as the black gram lentils that are used to prepare medu vada, are actually difficult to breakdown and digest. Therefore, it is best to eat something that can be easily digested. You may know that medu veda is fried which only makes it a unhealthy food choice and what further adds to it, is the amount of calories it contains , which is approximately 334. Instead of eating it in the morning, it is better to have it as an afternoon snack to satisfy your cravings. Try medu vada with idlis as they are healthier and nor fried. Image Source: recipesonline.pk
Sabudana vada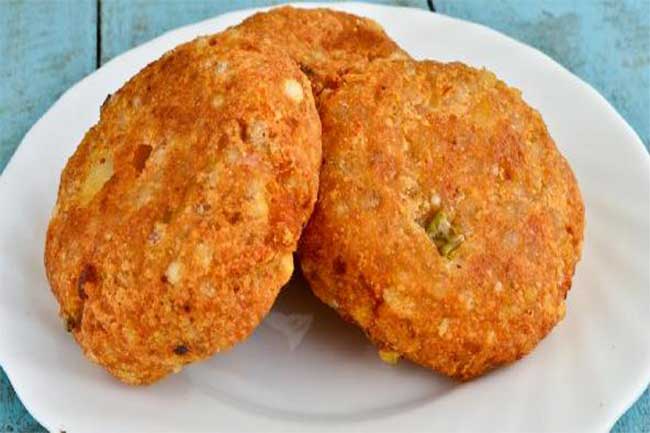 Sabudana vada is commonly eaten during fasting days. But do you know munching on this breakfast option does more harm than good to your body.  As you may be aware of the fact that fasting was invented in ancient times so that the body could give break to all unhealthy food items that you eat and detox your body.  Consumption of sabudana vada leads to piling up of fats as they are deep fried. If you are a health conscious person you should better opt for baked sabudana vadas as they are healthier. Image Source: www.bawarchi.com
Parathas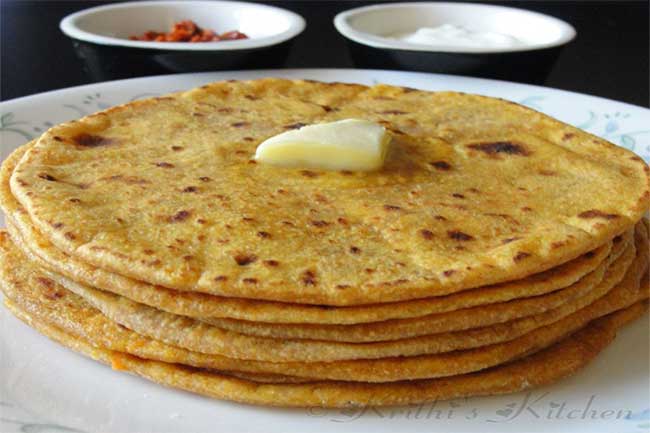 Paranthas are one of most common foods in almost every region in India. But are those delicious and mouthwatering stuffed paranthas even healthy? Well, paranthas by themselves are healthy but if you eat them with butter and pickle, it makes them as unhealthy as possible. If you want to eat healthy it's better that you switch to other flour options such as ragi, jowar, bajra, rather than making your paranthas with wheat flour.  Also, avoid stuffing your paranthas with potatoes. You can actually experiment by stuffing vegetables such as onions, capsicum, crushed peas, carrots and mint leaves in your paranthas.
Toast butter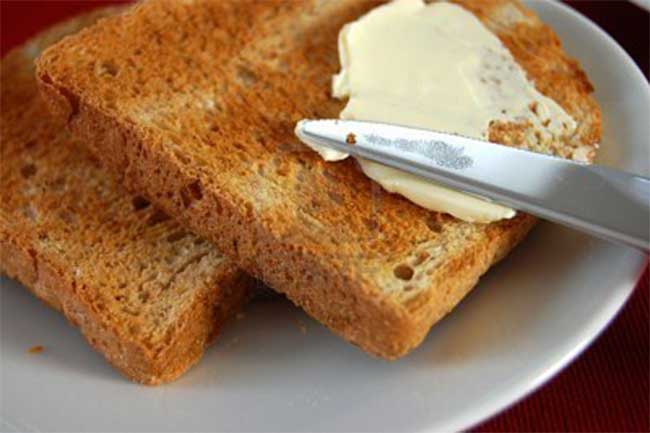 Toast butter also known as a quick-fix breakfast dish. Although, it is not an Indian dish but it is one of most loved dish by every Indian the world over. Toast butter does not contain much nutritional value. The white bread that you use to make your toast is just processed wheat. So, it is recommended to switch to a healthier option such as brown bread. Image Source: couldneverdothat.com
Puri bhaji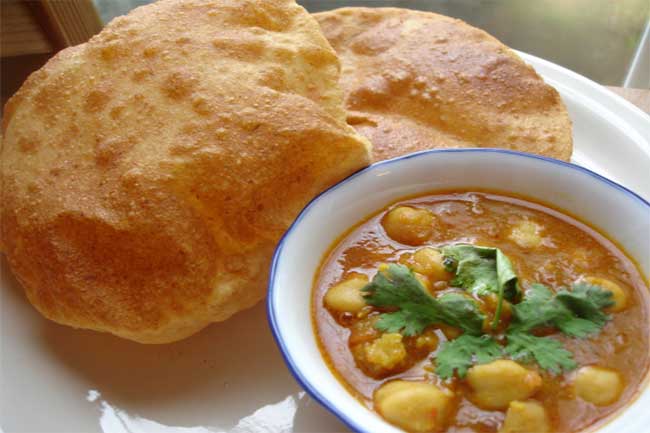 Do you love puri bhaji? Of course you do, who does not love eating puri bhaji. While in some places the bhaji is made from boiled potato chunks and saute, in other places it is prepared by using mixed vegetables of sorts also known as kurma. No matter which variation you eat, puri bhaji is not good for your health. As puris are fried and potatoes are not the best vegetables to eat in the morning, it is best that you switch to a healthier option. And you can do that by replacing puri bhaji with chapatti-bhaji which is actually healthier.
Misal pav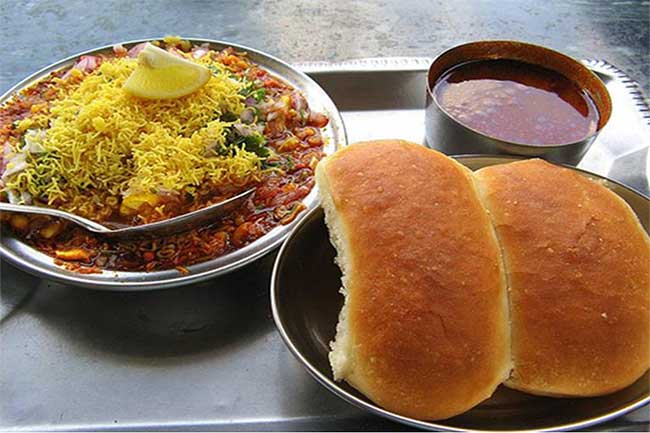 Misal pav, a popular Maharashtrian dish, prepared with legumes using spiced oil and relished with pav. Just like other aforementioned dishes, misal pav is also highly unhealthy to eat in the morning. Image source: www.maharashtrianrecipes.com
Kachori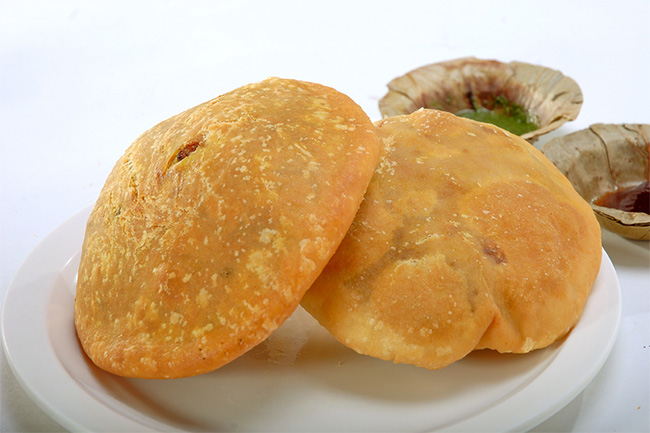 Another popular Indian snacks that people love eating is Kachori. Interestingly, it is relished not only as a breakfast snack but also as a side-dish in Indian meals. But think again if you have been eating kachori first thing in the morning as it can be very unhealthy. Kachoris are stuffed with  peas, sev, spiced gram flour, moong dal, dried peas, dry-fruits, etc and then deep fried. Each kachori can have as many as 190 calories and may vary with size and the stuffing. Image Source: foodkatta.com