Kitchen Germs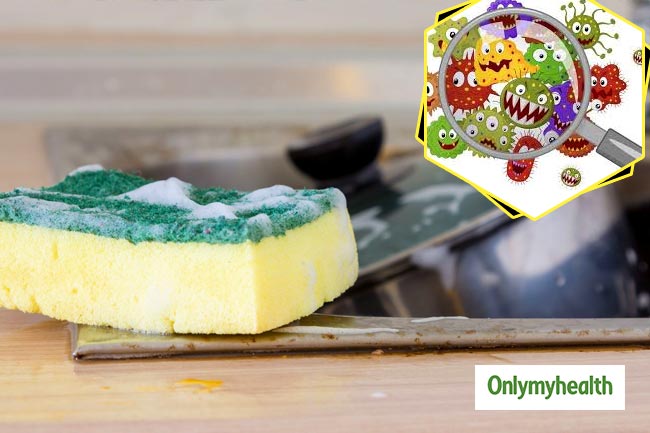 Germs can be hidden at different places inside your kitchen. There are some spots where germs accumulate the most. These germs can lead to diarrhea, food poisoning, fever, vomiting and cramps. Here are some spots where germs accumulate the most, which you should clean more often to stay healthy.
Wash the kitchen cloth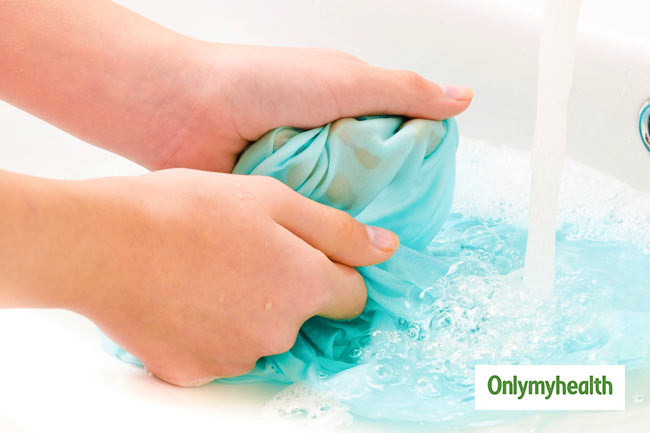 You should wash every kitchen cloth regularly. These clothes contain a lot of bacteria. Even your apron contains a lot of germs. Wash them at regular intervals. Dish clothes which you generally use for cleaning can spread more bacteria then cleaning. Wash them with hot water to remove germs properly. Also, replace the kitchen clothes after a few days. Do not use the same cloth for long.
Don't forget the sink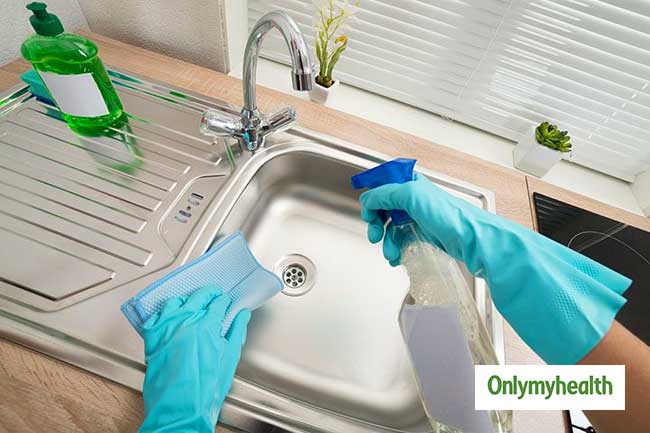 Just disinfecting the kitchen counter is not enough. You should kill all the possible germs that accumulate in the sink. You can use the mixture of baking soda and lemon to clean your kitchen sink. Scrub the mixture of these two properly and then wash the sink well.
Handles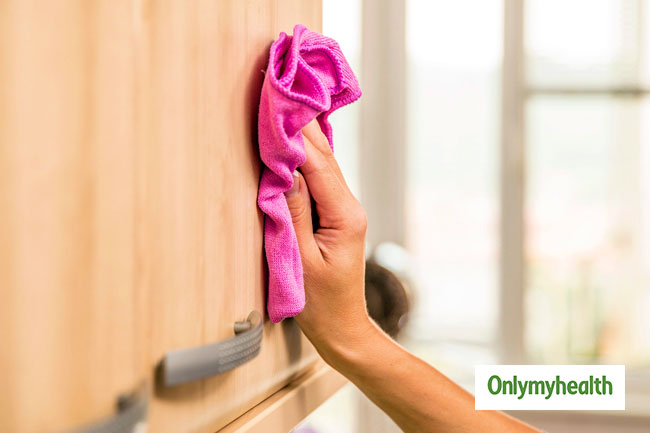 Handles are other spots where germs can be spotted easily. When you are working in the kitchen or moving around you are likely to touch handles of the refrigerator or opening cabinets. Germs also accumulate on the handles of the utensils. Make sure that you clean all the handles which are a lesser known spot of the germs.
Cutting board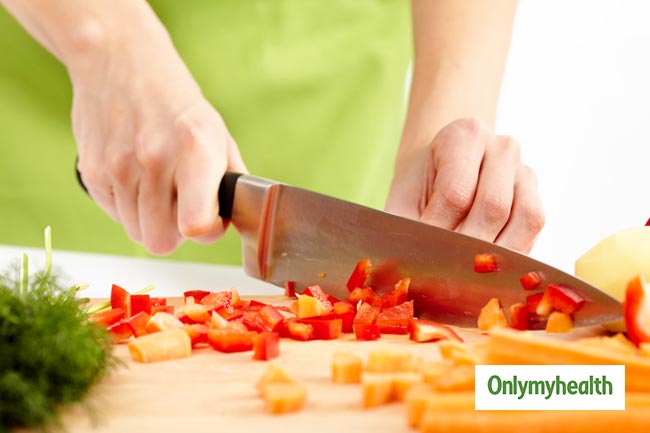 Cutting boards are exposed to almost every kind of food. You should disinfect the cutting board as well especially after cutting raw meat, poultry and seafood. Soak you cutting board in straight vinegar for 30 minutes to get rid of all the germs. Later wash it thoroughly with hot water and soap. Read more articles on Healthy Living. For more related articles, download OnlymyHealth app.