Ear Infection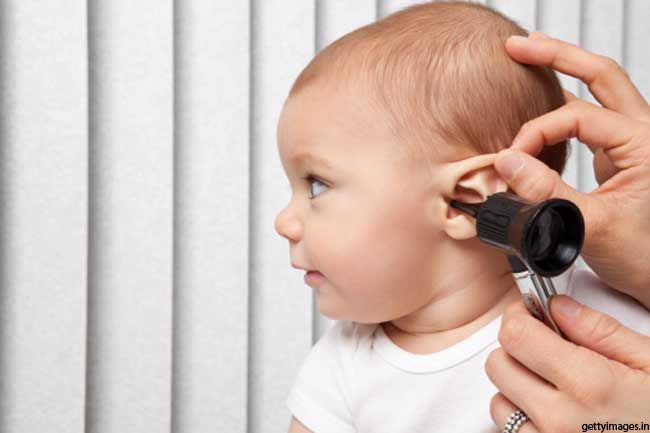 It is quite common for children to get ear infection which can be very uncomfortable for them, sometimes even causing fever and pain. Here are some home remedies that can help you easily treat ear infection.
Eardrops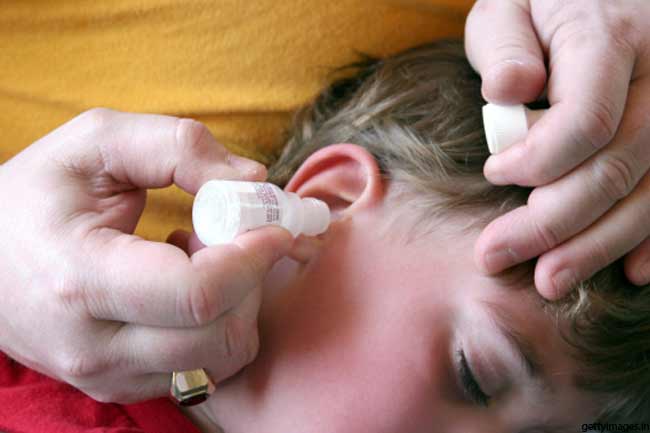 Ear infections usually bring uncomfortable pain with them. You can use an eardrop, approved by your medical care provider, to ease the pain. Children especially need quick relief from such pain.
Massage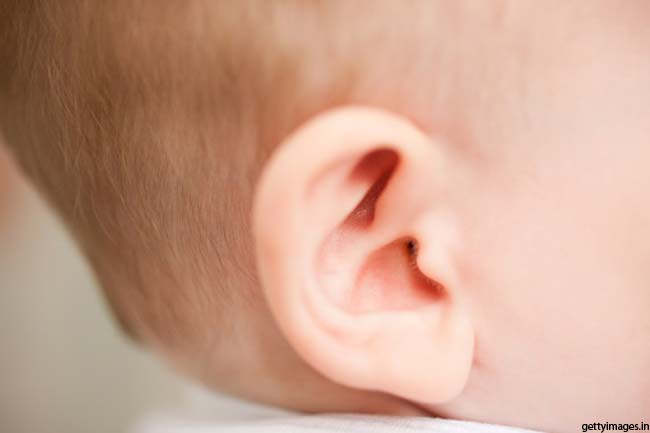 Even a gentle massage can do a lot of good to an aching ear. Simply massage the outside of the ear with some luke warm anti-inflammatory lotion. It can reduce the inflammation and even help drain out extra fluid from the ear.
Onion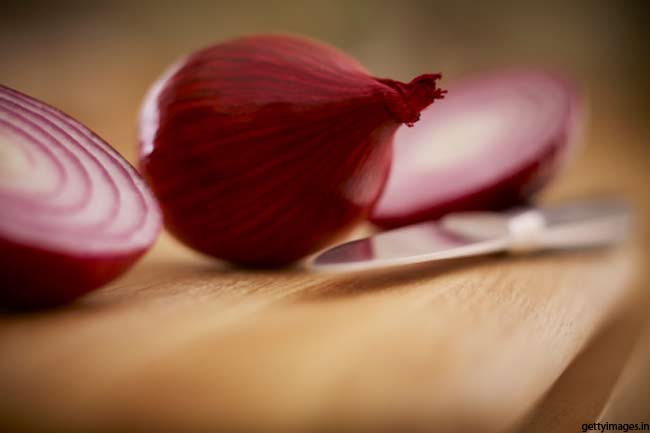 Place a half cut onion over the affected ear and warm it using a warm cloth. The warm onion will release fumes which act like a natural cleanser once inside the ear canal and helping to unblock them.
Essential Oils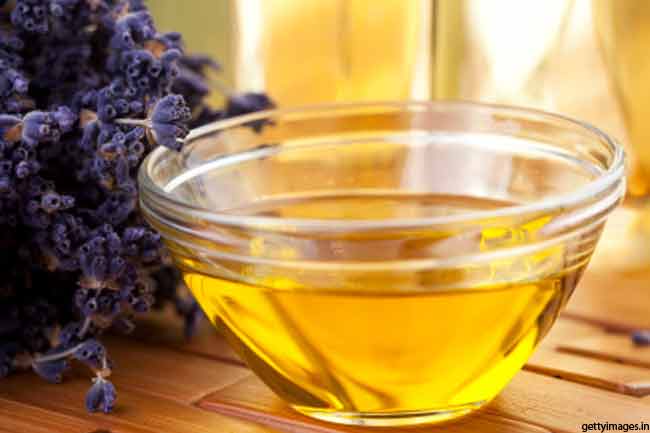 Essential oils like eucalyptus, rosemary, lavender, oregano and chamomile can be used to treat ear infections in children who are not too young. Massaging near the ear with diluted essential oils can provide quick relief from ear infection.
Probiotics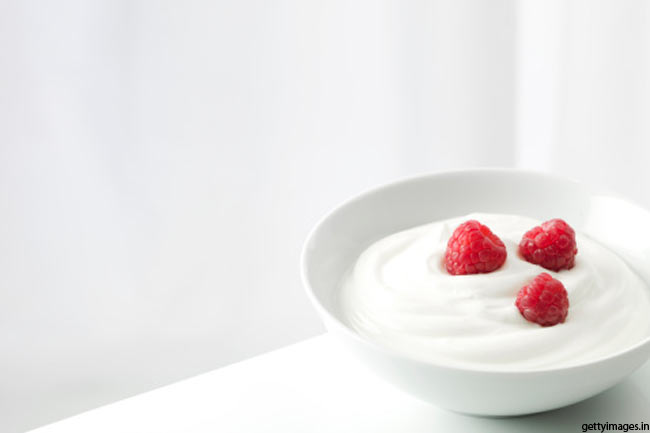 Ear infections can be caused by food sensitivities which can be a recurring problem for children. Probiotics can help boost the immune response against such infections. Adding the beneficial bacteria can support recovery from ear infections.
Heat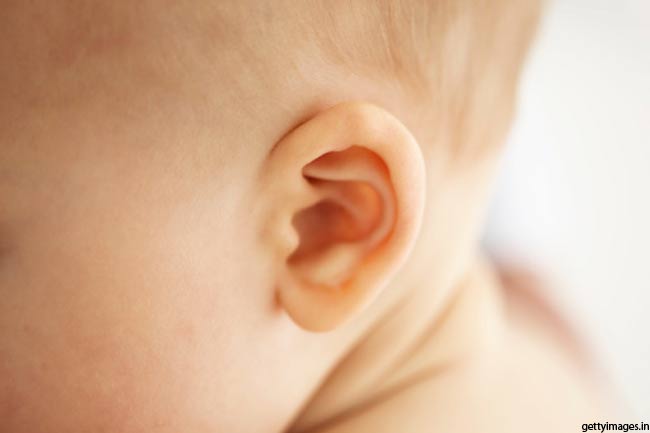 Ear infection doesn't necessarily need medicines; you can easily treat it with just some heat. Applying some heat to the ear using a heat pad will surely help with the pain. However make sure that you leave the heating pad near your child's ear for too long as it may get too hot.
Basil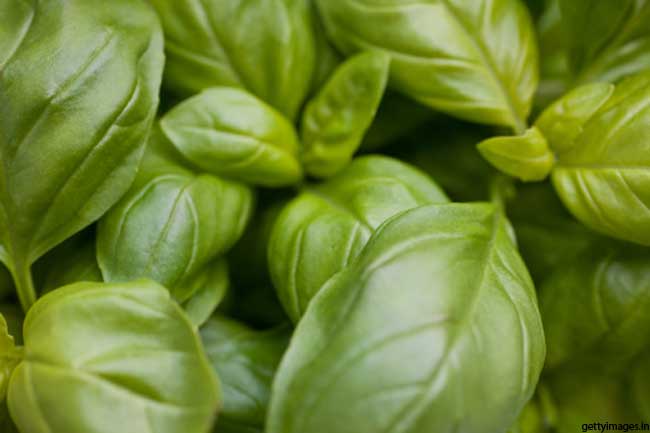 While people advice against pouring any sort of oil in to the ear canal, The Oxford Journal of Infectious Diseases supports the practice of pouring basil essential oil directly into the ear canal to treat ear infections.
Vitamin A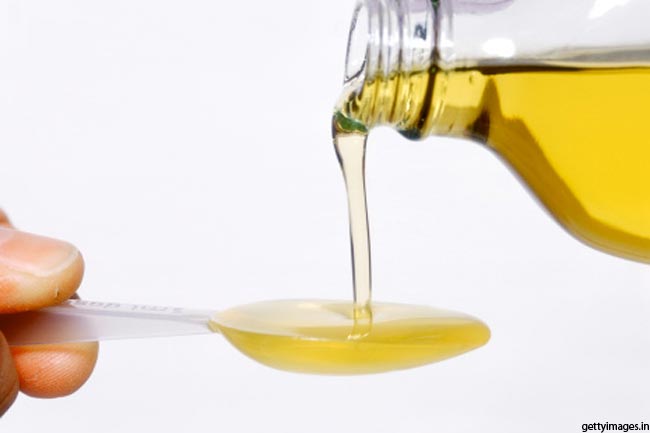 Vitamin A deficiency disrupts the clearing mechanism of the ear. Presence of Vitamin A in adequate amounts has been found to prevent serious complications in other infectious diseases as well. Vitamin A from few drops of cod liver oil can be very effective against the ear infection.
Salt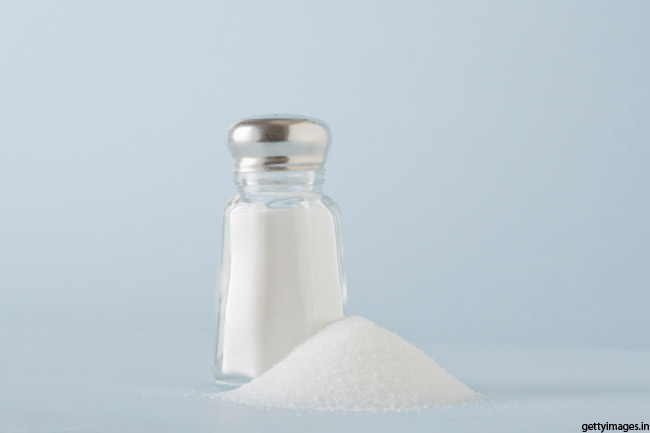 Salt has antimicrobial properties that can be helpful in curing ear infections. Fill cotton with sea salt and bake it a little to get it warm. Place it on the affected ear until it cools. It will provide quick relief from the earache.