Abs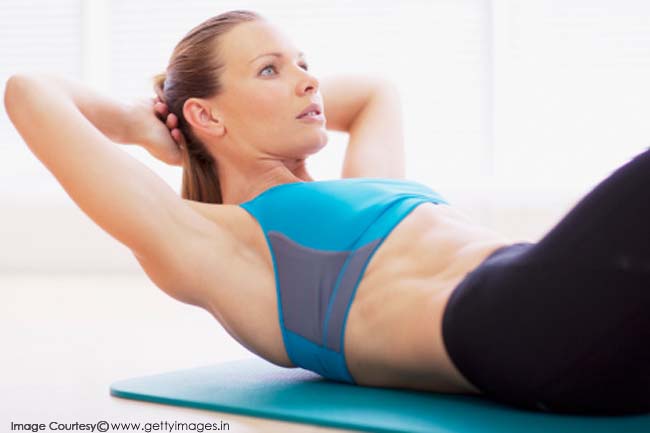 Wish to have stronger abdominal muscles? Apart from losing that extra stomach fat you can make use of some simple yet very effective exercises for stronger abs. These exercises will improve your overall personality as well as make your muscles stronger.
Single Leg Stretch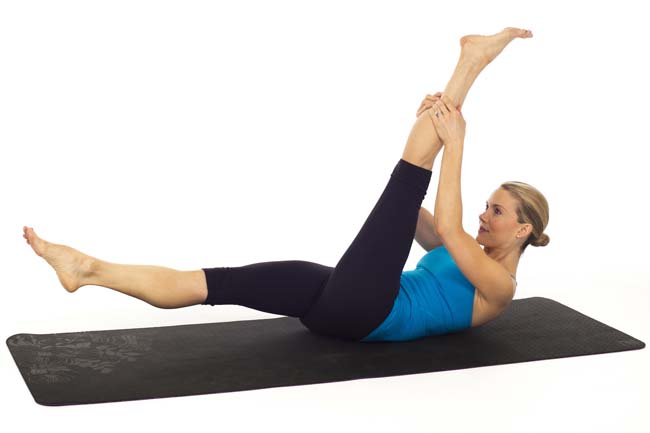 Lie on your back with knees bent. Slowly lift your head and shoulders toward your chest. Inhale as you draw your left knee toward your chest. Hold your ankle with your left hand and your knee with your right hand. Now slowly lift your right leg about 45 degrees off the floor for as long as you can. Get back to the initial relaxed position and perform 10 reps of the same exercise with both the legs.
Bicycle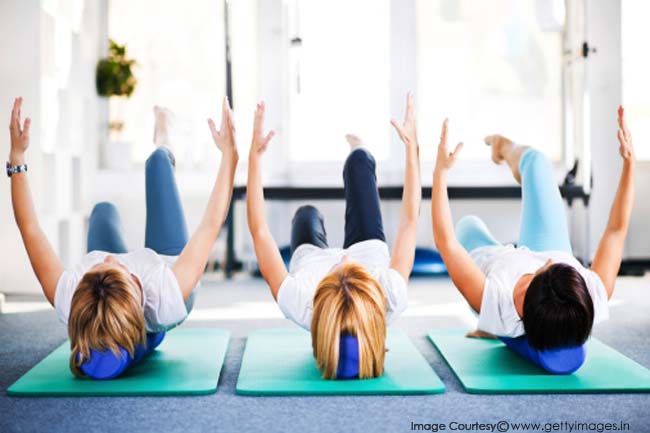 Lie down on a mat and place your hands behind your head. Perform pedaling motion for 15 20 reps. Make sure that you bring the knees in to the chest while pedaling and lift the shoulder blades off the floor. You can perform 3 sets of the exercise.
Ab Roller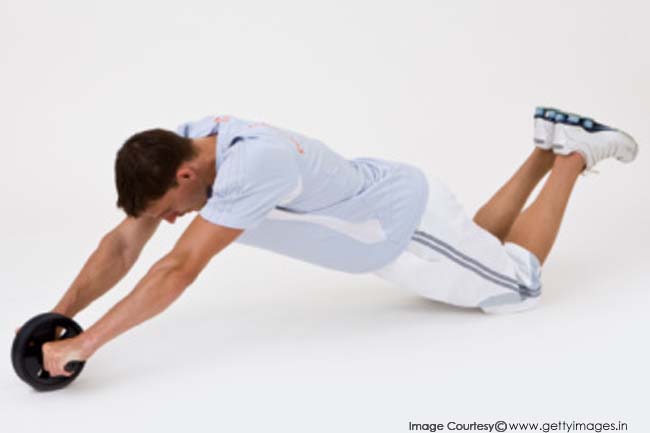 You can easily find an ab roller in your gym or you can buy one of your own. Ab rollers are quite popular these days. Sit on the ab roller and hold each of the bars. Now slowly use your abs to originate a rolling motion forward. Release and repeat for 1-3 sets of 12-16 reps.
Plank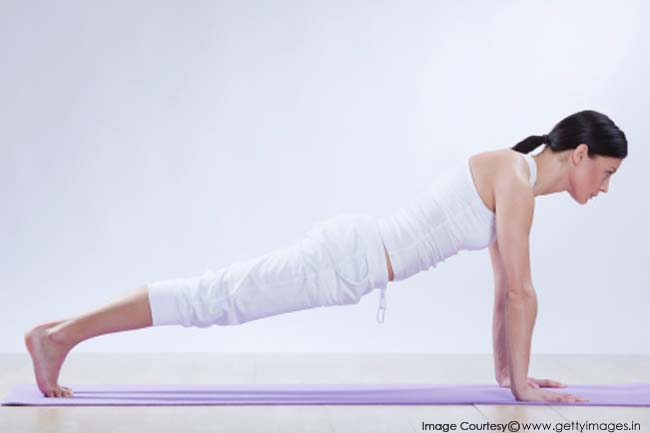 This is one of the simplest exercises for abdominal muscles. Lie face down on a mat with your palms flat on the floor. Slowly push yourself off the floor, so that now you rest on your toes and elbows. Keeping your back completely straight, tilt your pelvis to contract the abdominal muscles. Hold for as long as you can and repeat for 8-10 reps.  
Crunches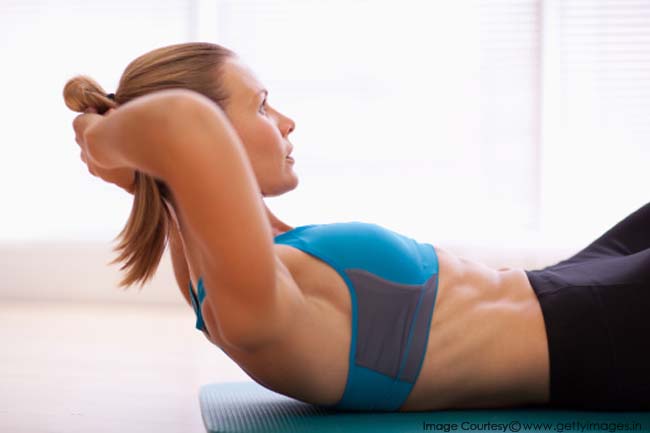 Crunch has been one of the most popular exercises for abs. Lie on your back with the knees bent. You can place your hands on your head just to support the neck. Now slowly contract your abs and lift your shoulder blades off the ground. Lower and repeat the same action for 1-3 sets of 12-16 reps.
Cobra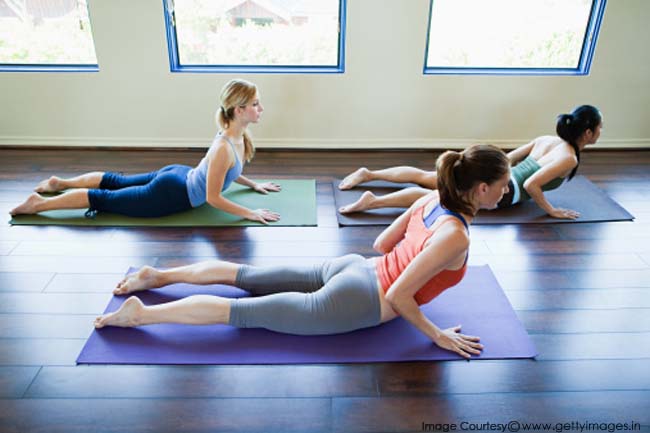 Lie face down on a mat and place your palms next to your chest. Slowly use your abs and palms to lift your upper body off the ground. Hold for couple of seconds and lower down. Perform 8 to 10 reps.
Arm and Leg Raise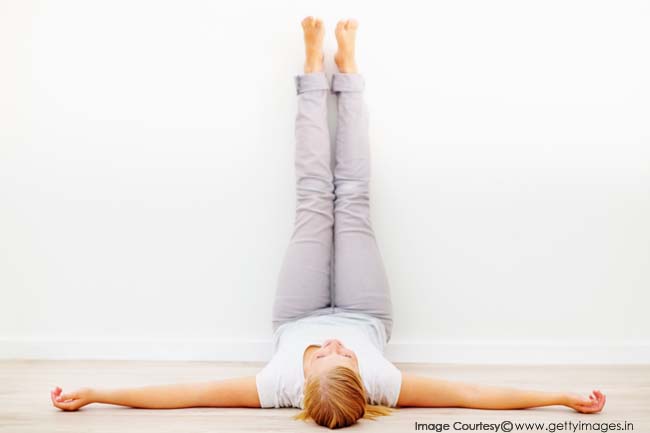 Place a mat on the ground and get on all fours with your knees right under your hips and your wrists right under your shoulders. Now slowly raise your left arm to shoulder height and your left leg to hip height. Hold the position for as long as you can. Repeat the same process with the other arm and leg. You can perform 10 reps of this exercise in 2-3 sets.