Toothache Remedies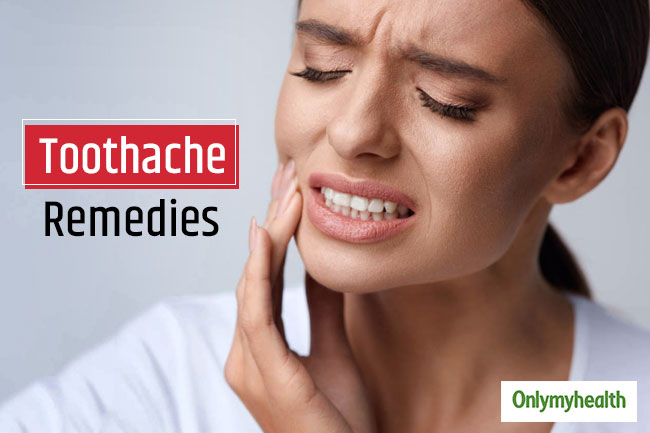 Toothaches occur when the nerve to a tooth is irritated. Among the most common causes of toothaches are tooth decay and cavities. It can be an uncomfortable or painful sensation when you chew or eat hot or cold foods, persistently distressing sensation that doesn't go away even after you're done eating. Whatever is the cause of toothache, it can be painful and unbearable. Due to pain, one can experience headache and even swelling on the face. Toothache occurs due to teeth worm, rotting of teeth, infection, gum disease, etc. Instead of turning to medication, you can take steps to get rid of a toothache yourself.
Lukewarm water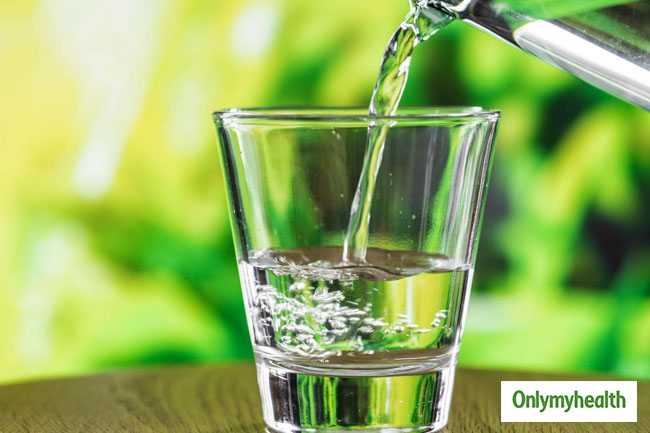 One effective home remedy to get rid of a toothache is to use some lukewarm water. Prepare a mouth wash by adding a tablespoon of salt to a glass of lukewarm water. When you rinse your mouth with this solution, it will kill the bacteria and remove the fluids from the tissues. You may or may not have 'salt' in your toothpaste, but when there is a toothache, adding salt to hot water and doing it gives you instant relief. Lukewarm water protects you from infection and also helps to remove food stuck between the teeth. It also stops swelling and helps in treating bacteria present in the gums. You can cure mild toothache with home remedies, but if the pain is more, then you should visit a dentist.
Ice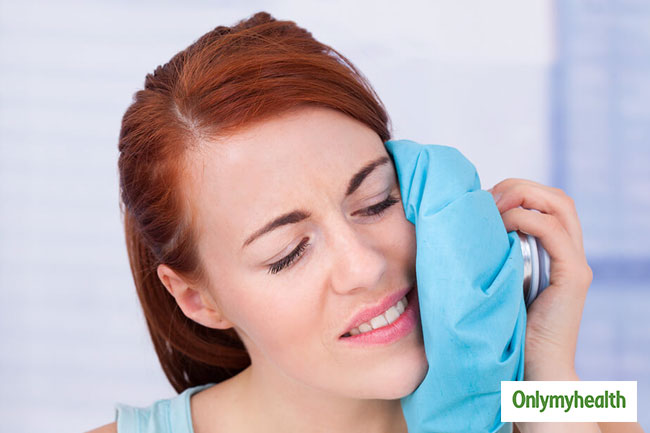 Eating at the wrong time or not having the teeth cleaned adequately after eating, causes worms in the teeth, causing a toothache. Not only this, sometimes due to lack of calcium, but there can also be a toothache. To get rid of pain, ice surprisingly can be used to get rid of the pain. Placing an ice cube on your aching tooth can ease the pain. You can also get a small ice pack and gently touch it repeatedly to your cheek. The sudden fall in the temperature around the tooth provides an instant; however, very brief relief. Toothache can get painful. If the pain increases, one should consult a doctor for further treatment.
Clove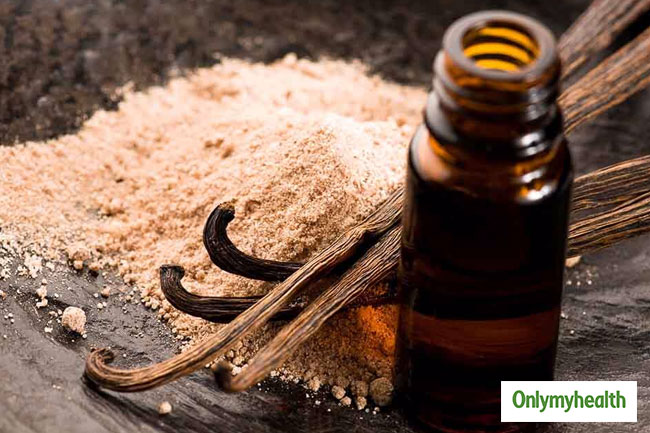 The clove, undoubtedly small in size, has many benefits. You will often hear about the benefits of cloves. Cloves are used in Indian spices to enhance the taste and aroma of food. Clove acts as an anti-inflammatory, anti-bacterial anti-oxidant and anaesthetic that makes it the perfect home remedy for toothache. Clove oil applied directly to the aching tooth with the help of cotton can provide relief from the pain. With the help of cloves, you can also get rid of bad smell and mouth odour. For the same, consume whole cloves every day in the morning as a regular practice.
Salt and Pepper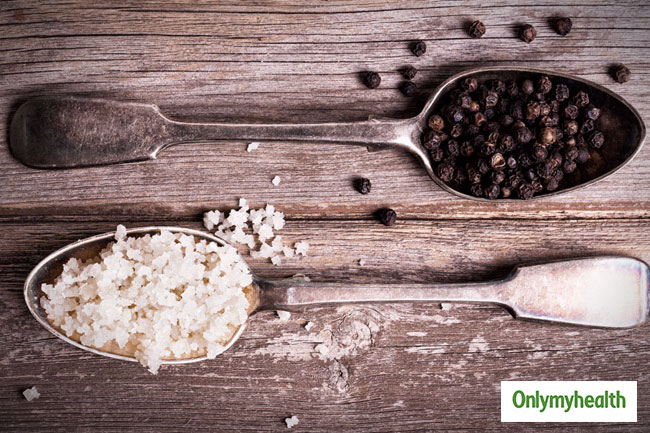 Black pepper has a positive effect on health as well as skin and hair. Black pepper contains anti-bacterial ingredients, which help protect you from infection. According to a South African study, the larvicidal effect present in black pepper helps prevent the spread of disease from mosquitoes. Also, black pepper consumption is also beneficial for your oral health. The anti-bacterial properties of the piperines present in it prevent mouth infections. Apart from this, it also has anti-inflammatory properties, which relieves gingivitis. If you have gingivitis, prepare a paste of equal amount of salt and pepper and apply it directly on to the tooth. The paste will ease the toothache within few minutes. If this home remedy works for you, you can repeat the same process several times for the next few days.
Garlic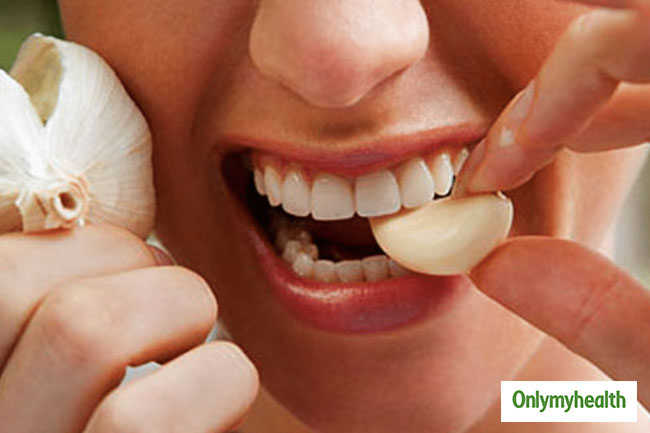 Garlic is rich in anti-oxidant, anti-bacterial, anti-fungal and anti-viral properties. It contains allicin and sulfur compounds. Garlic also contains compounds such as Ajoene and Allein, which make garlic a more effective medicine. Immune power is necessary to keep the body healthy. Garlic contains many types of compounds, which may be beneficial for immunity. Allicin present in garlic has anti-microbial properties, which may help eliminate the bacteria of the mouth, which cause gum infection. As such, the use of toothpaste or mouthwash containing garlic may be beneficial to protect against the risk of a cavity. You can apply some garlic powder as well as fresh garlic on the tooth to get relief from the toothache.
Onion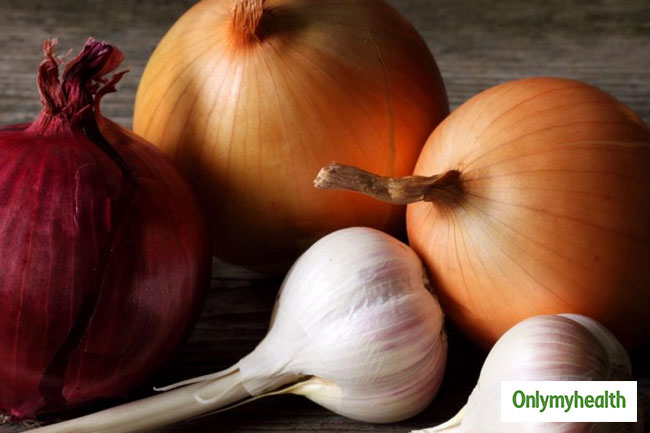 Onion contains essential phytochemicals such as allium and allele disulfide, which are converted to allicin once consumed. Numerous scientific studies have found that an element called allicin helps cure diabetes and cancer. Onion can control inflammation and blood pressure, and contains quercetin, which acts as an anti-oxidant. Even the oil extracted from onion is beneficial for health and hair and can be used in preparing food too. This oil also has anti-oxidant, antiseptic and anti-bacterial properties. Owing to antiseptic and antimicrobial properties, onions can control a toothache. Chewing raw onion can provide relief from pain by killing the germs, causing an infection. You can also place a piece of raw onion directly on the bad tooth or gum to get rid of discomfort.
Peppermint Tea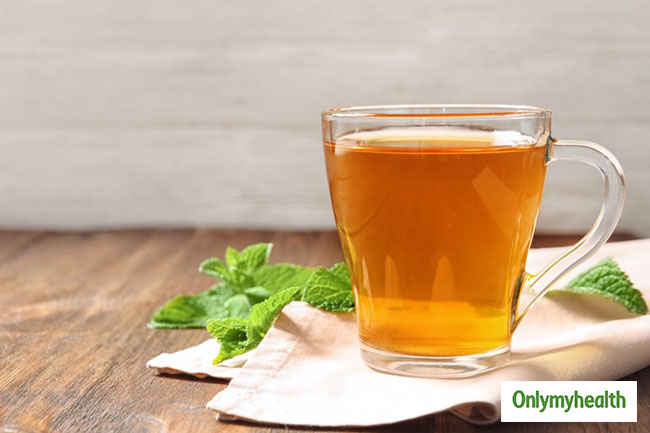 The pain-relieving properties of peppermint help in relieving many diseases, such as toothache, colic, headaches, stomach upset, etc. Peppermint is an antiseptic, pain reliever and helps in digestion too. Its oil is antipyretic, enhances bile, anti-bacterial and insecticide. Peppermint tea is known for its numbing power. Make a tea putting 1 teaspoon of dried peppermint leaves in 1 cup boiling water. After the tea cools, swish it around in your mouth. The astringent tannins in tea also help suppress the pain. You can also place a used tea bag against the affected tooth.