Baking soda benefits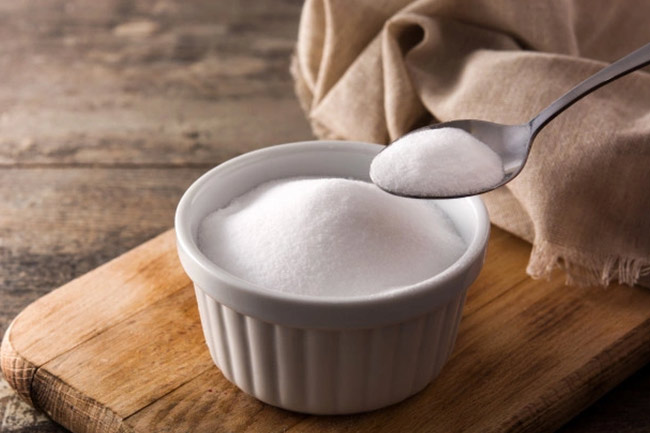 Baking soda is an excellent home remedy for several ailments and can also be added to your beauty care routine. It is sodium bicarbonate that has a natural alkalising agent. Baking soda is mostly used in baked goods and has many antiseptic properties. Moreover, it is an inexpensive and easy purchase, mostly found in every household. Read further to know about the health and beauty benefits of baking soda.
Treats UTI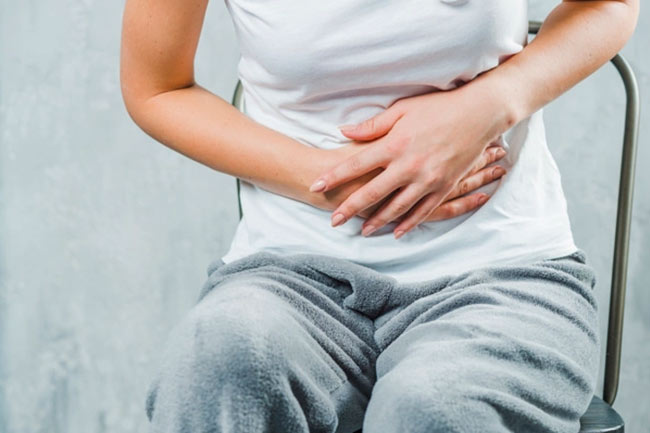 Baking soda is known to be beneficial for kidney health. It can treat as well as prevent urinary tract infections (UTI). It is a common problem in women which can be resolved using this affordable and easy home remedy. You can use a baking soda and water solution to alleviate the symptoms of UTI. In fact, the alkaline substance reduces acid levels in the body and keeps pH levels balanced.
Helps with joint problems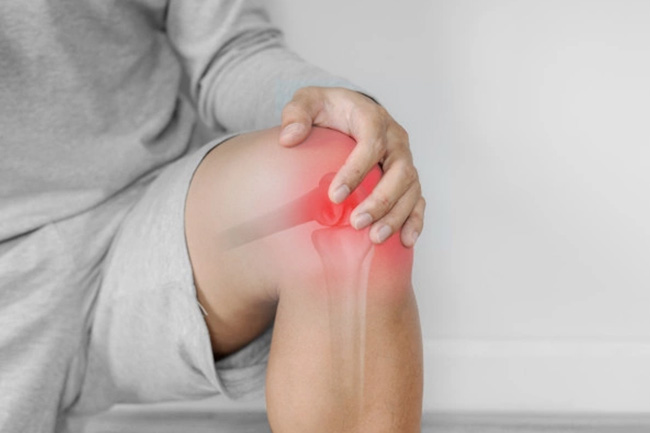 High uric acid in the body can cause joint pain and chronic conditions such as arthritis and gout. Baking soda helps in balancing the extra acid in the urine and blood, this acting as an effective home remedy for treating joint problems. If you are having joint or muscular pains in any part of the body, applying a baking soda and water solution for a week can provide relief.
Skin exfoliator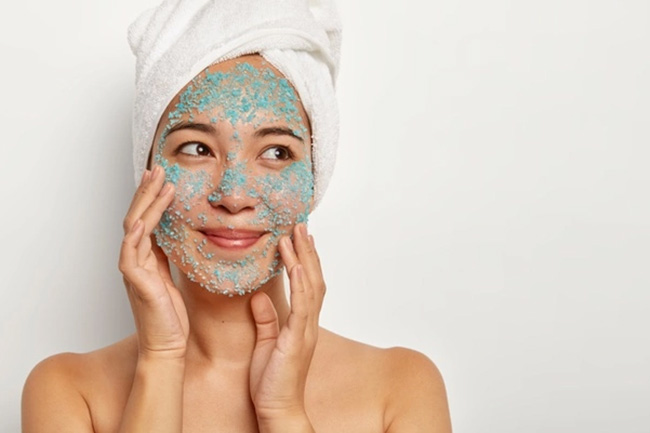 One of the main beauty benefits of baking soda is that it plays the role of a natural skin exfoliator. It is slightly abrasive in nature that helps in eliminating the dead skin cells and producing new cells, thereby adding a natural glow to your skin. It is important to dilute baking soda in water and apply it on your face gently. Do not use this home remedy everyday, as it can leave an opposite effect if overused.
Treats dark lips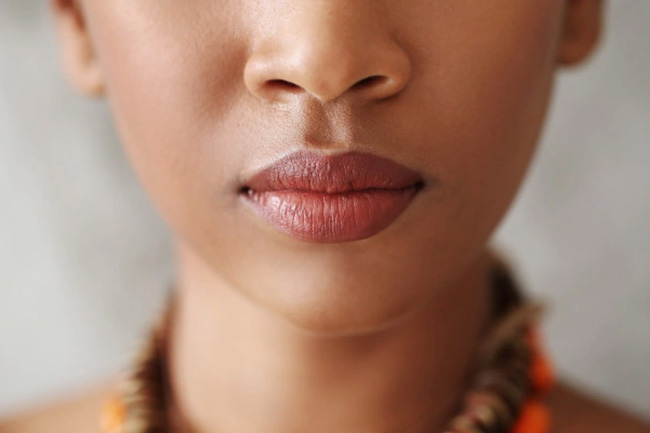 Dark lips is one of the most common beauty care problems that people face these days. Baking soda is a popular cleansing agent and can make your dark lips pink as well. You can easily make a DIY lip mask using honey and baking soda. Mix them together properly and apply on your lips for 2-3 minutes and then rinse it off with normal water.
Whitens teeth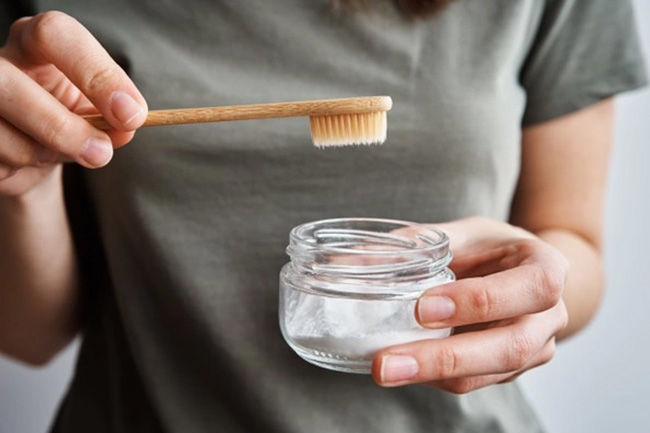 As mentioned above, baking soda is a natural cleansing agent and can whiten your teeth as well. It helps in removing the plaque on your teeth, because of its abrasive nature. The alkaline properties can also help in removing the discolouration patches on your teeth. You can mix a teaspoon of baking soda in your toothpaste to use it as a home remedy for this purpose.
Fights acid reflux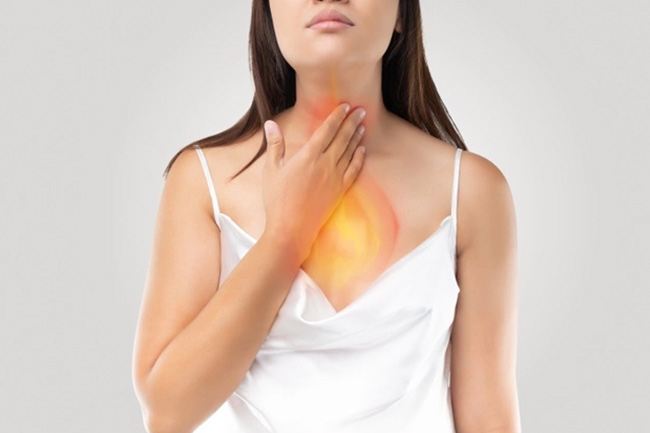 Sodium bicarbonate or baking soda helps in removing the excess acid that might produce in your stomach rushing up to the throat and even  mouth after you overeat. Baking soda can help in making a homemade antacid by adding half teaspoon in half cup of water. However, make sure to consult your doctor before giving it to children or taking it regularly. 
Natural mouthwash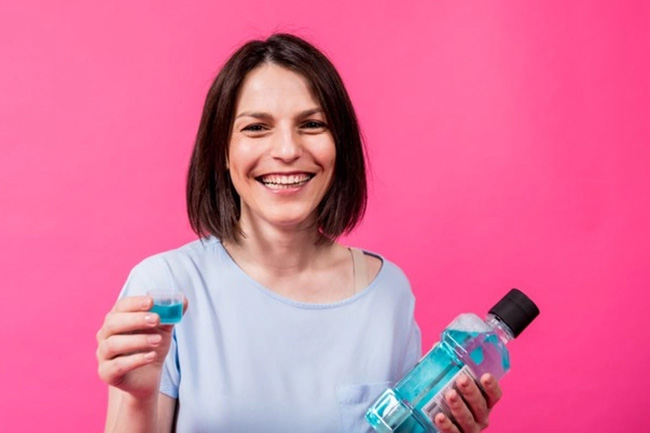 After eating the garlic and onion loaded meal, it is time for an inexpensive, natural mouthwash, and that's when baking soda comes into the picture. It has antiseptic and alkalising properties that can help with this purpose. Add a teaspoon of baking soda to half glass of water and swish it in your mouth. Soda does not work like other mouthwashes in adding a minty smell. But, it actually removes the odor altogether.
Cleans hair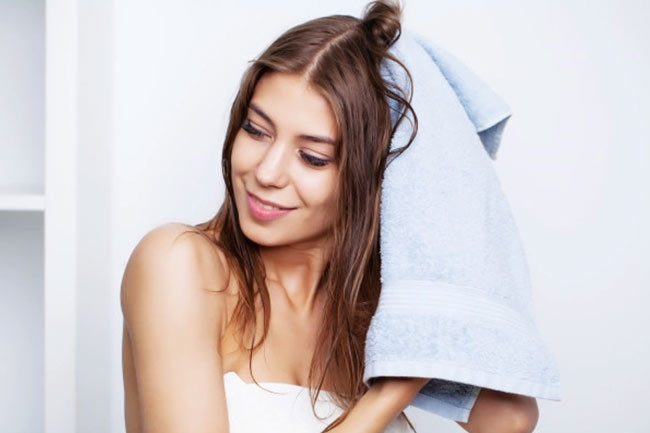 Want cleaner and easy to style hair? Baking soda can act as an effective home remedy for hair care too. Take a teaspoon of baking soda and mix it in your shampoo to eliminate the buildup of sprays, gels, conditioners, and other chemical products. Wash your hair using the same and you will get amazing results within a week. You can buy this agent at any store near your house.