An overview of Skin Tightening Procedures
Skin tightening procedures help the collagen in the skin to become more firm and elastic, thus tightening the skin, lifting the face and restoring youthful appearance.
Fashion & Beauty
By : Ariba Khaliq , Onlymyhealth Editorial Team /
Date : Jul 22, 2014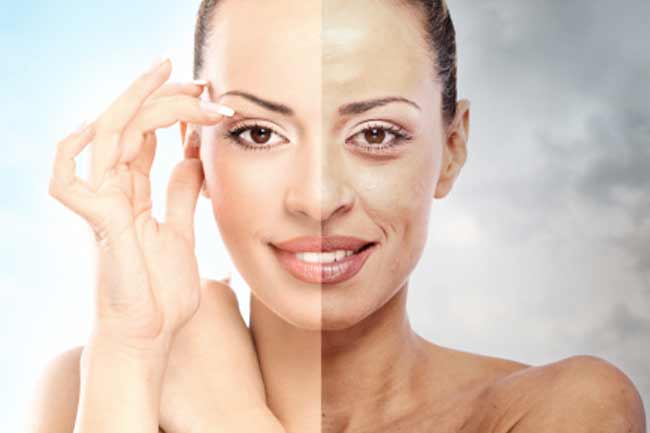 What Ageing does to Your Skin
Ageing brings with it a saggy skin, a pulled down face, hollowed eyes and sunken eye balls. Oh! did we forget the folds between the sides of the nose, the deep angle and saggy corners of the mouth? Worried already? The list isn't over yet. There are also loose folds of skin which appear near the jaw line (jowls) making the jaw line poorly defined. And, all this happens because the fat and collagen in the deeper layers of the skin is lost. Procedures which help the skin to form new collagen can help tighten the skin, lift the face and restore youthful appearance. Image Courtesy: Getty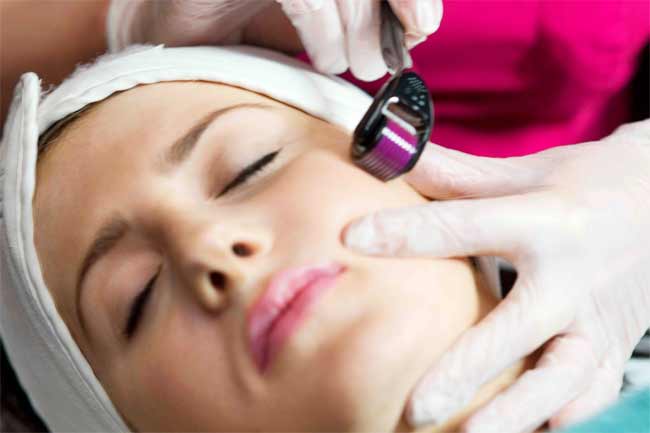 Microneedling
This process is done by numbing the skin using a numbing gel. Then a roller blade is rolled on the skin producing minute channels on it. As a response to this, the skin produces new collagen, resulting in a firmer looking skin with reduced sagging. For the desired results, multiple sessions of the procedure are required. Your skin specialist may distribute the required 6-10 sessions once a week or once every week. To reduce the redness and irritation of the skin after the procedure, you may be prescribed vitamin C supplements. This redness and irritation may settle down in 24-48 hours. Image Courtesy: http://microneedlingskin.com/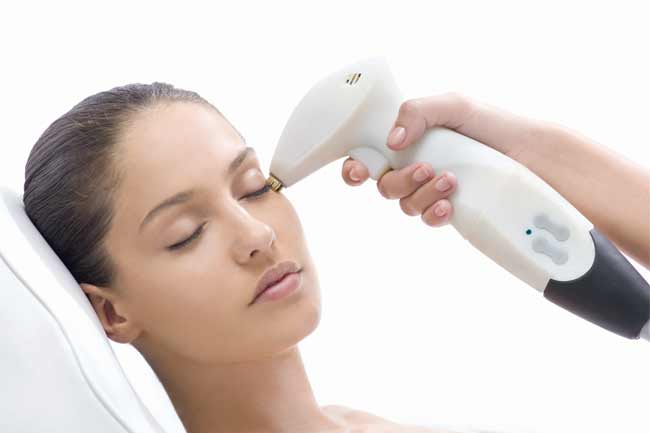 Radiofrequency
In this procedure, controlled radiofrequency waves are passed through the skin (collagen) where they meet resistance, converting radio-energy into heat energy. This heating of the collagen damages the existing old fibres of collagen which then heal as the repair mechanism starts. This procedure also requires multiple sessions in order to provide good results because the process is slow and gradual. The time period for gaining the results depends upon the equipment being used and the skill of the technician. There are minimal side- effects of radiofrequency which includes some redness and tingling sensation in the area treated for some hours after the procedure. It is important to use a sunscreen regularly after the procedure and also to take vitamin C supplements. Image Courtesy: http://cdn2.hubspot.net/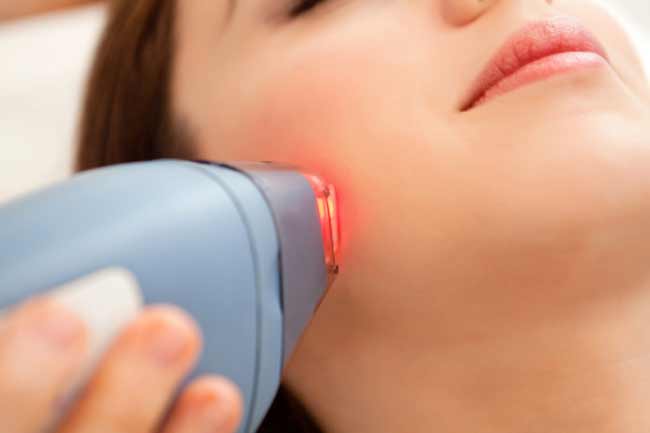 Laser
A Co2 laser can be used as a skin tightening procedure which uses wavelengths of light that are absorbed by water in the skin. This water gets heated up and transmits heat energy to the surrounding tissues. The old collagen fibres of skin are destroyed by this heat energy and they then start healing. A laser procedure can leave your skin looking red for up to a week. Also, if care is not taken, there is a risk of temporary pigmentation in the treated areas, especially in Asian skin type. Like other procedures, multiple sessions are required for laser too. Depending on the person's skin condition, the results can be very gratifying. Image Courtesy: Getty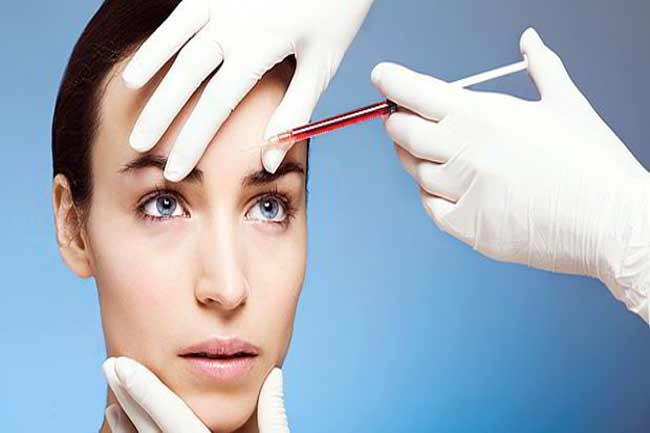 Vampire Facial
The procedure involves injecting one's own blood to help tighten the skin. Blood withdrawn from you is centrifuged in the laboratory to separate out growth factors and platelets. These are then activated and injected back into the skin. Growth factors stimulate the stem cells in the skin to form new collagen, fat tissue and blood vessels. The new fatty tissues fill out hollows in the skin. You will notice a rosy glow because new blood vessels have been placed in your skin. If you are young, a single session is all you will need once a year but a mature face may require multiple sessions. Image Courtesy: http://st1.thehealthsite.com/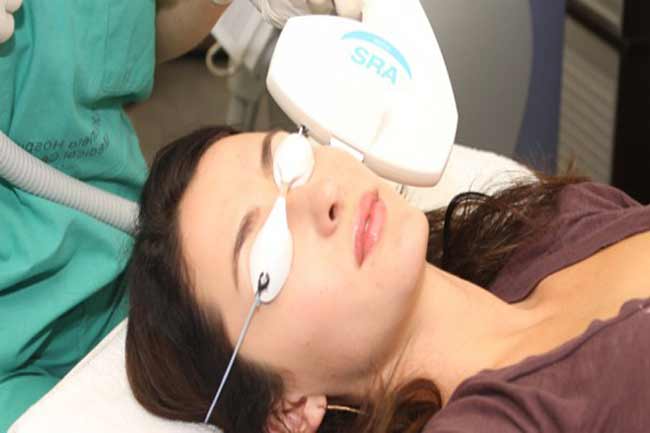 Intense Pulsed Light
This procedure is done by flashing a visible light through your skin which gets absorbed by various pigments in the skin and heat them up. Though this procedure is less effective than laser in setting forth production of new collagen, its advantage lies in reducing blemishes, removing tan, and providing a healthy glow to your skin in no time. This procedure requires only a few minutes and can be done during the office lunch time. The number of sessions required are multiple. It can be fairly effective in the initial stages for people with fine lines and wrinkles. Image Courtesy: http://broadwayskinstudio.com/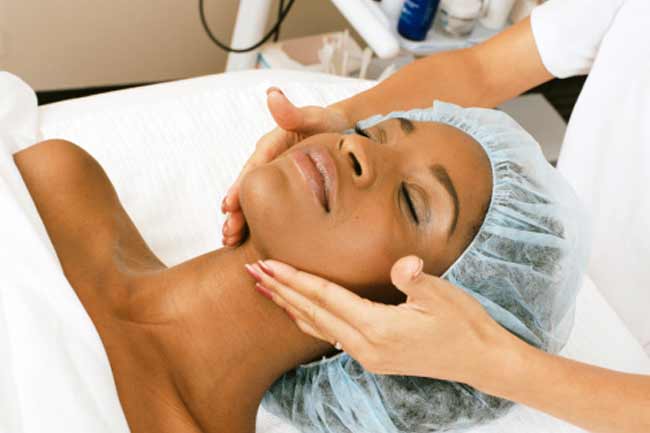 Chemical Peels
For a study, skin samples were taken from people who had had regular glycolic peels for a few years. This study shows that people who have regular peels have more collagen, firmer collagen and more new collagen as compared with people of the same age group who have not had regular glycolic peels. The beauty of this procedure is that it is suitable for any age group, has no down time and is a fairly cheaper. One can skip their monthly facials and instead opt for a monthly glycolic peel. Image Courtesy: Getty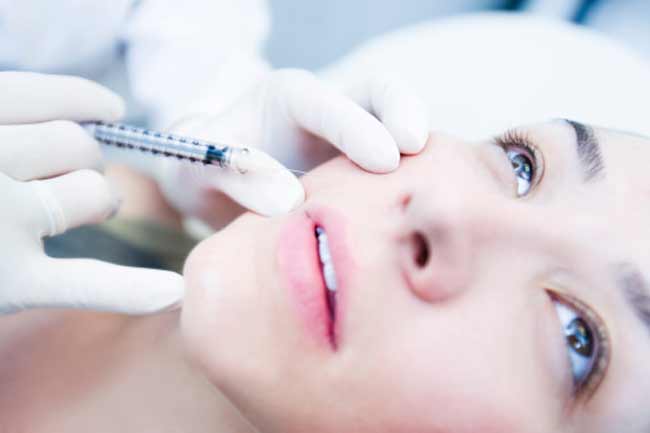 Limitations of Skin Tightening Procedures
Whatever you choose, it is important to realise that the procedure is slow, gentle and effective over a few weeks to months. If one wishes to have a more sudden and drastic change, then one would need to go under the knife and opt for plastic surgery. Image Courtesy: Getty
Disclaimer
All possible measures have been taken to ensure accuracy, reliability, timeliness and authenticity of the information; however Onlymyhealth.com does not take any liability for the same. Using any information provided by the website is solely at the viewers' discretion. In case of any medical exigencies/ persistent health issues, we advise you to seek a qualified medical practitioner before putting to use any advice/tips given by our team or any third party in form of answers/comments on the above mentioned website.
More For You