9 Things to Look For on Food Labels – For a Healthy Heart
To keep your heart healthy, you should eat right. A food label provides information about the nutritional value of the food product and helps you decide if you should have it and in how much quantity. You should know how to read your food labels and
Heart Health
By : Ariba Khaliq , Onlymyhealth Editorial Team /
Date : Sep 19, 2014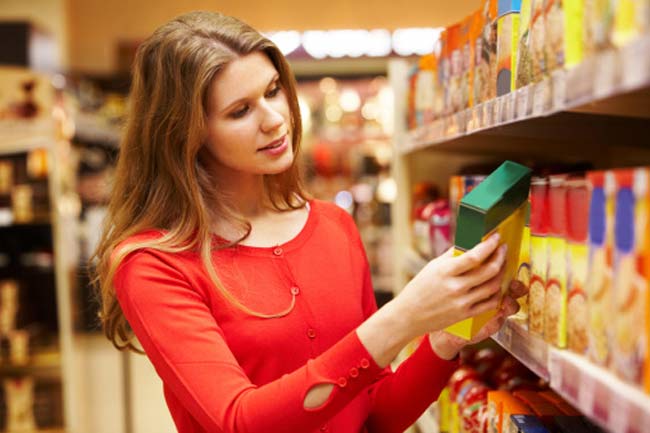 Food Labels
To keep your heart healthy, you must eat the right food and in the right quantity. When you are buying packaged foods, their labels hold important information about the nutritional value that they contain. Food labels are a snapshot of the particular food's nutritional value and help you compare similar products so that you can make an informed choice about what you are eating and if it is good or bad for your heart. When reading the food labels, you must check it for the ingredient list, nutritional facts table, nutrient content claims, health claims and health check. So, if you keep an eye on labels, you can lower your risk of heart diseases.
Image Courtesy: Getty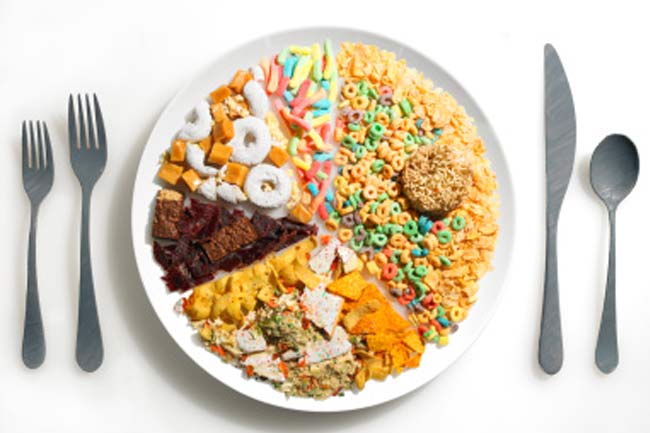 Serving Size and Calories
The first things mentioned on a food label are Nutritional Facts which indicate the product's serving size and the number of calories it contains. Obese people or those with heart diseases should keep an eye on their calorie intake to maintain a healthy weight. If you are a woman, you should consume no more than 1800 to 2000 calories a day and men should limit their calorie intake to about 2500 a day. Make sure you read the serving size and know what it is. If a package indicates 150 calories per serving but it contains two servings, you'll consume 300 calories if you eat the whole package.
Image Courtesy: Getty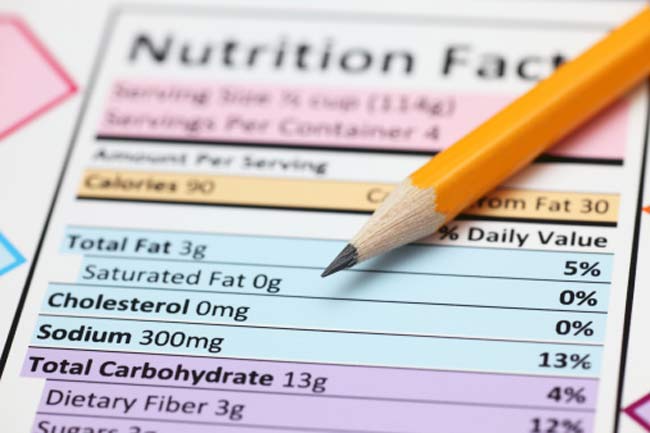 Fat
To make your diet healthy, 30% of your calories should come from fat. The thing to keep in mind is the type of fat you are ingesting and that's where you should read if the food label says saturated or unsaturated fat. We should mostly contain unsaturated fat though some saturated fat is okay. 10% of your daily calories can come from saturated fat. However, if your bad cholesterol is high, reduce your calorie consumption from saturated fat to 7%.
Image Courtesy: Getty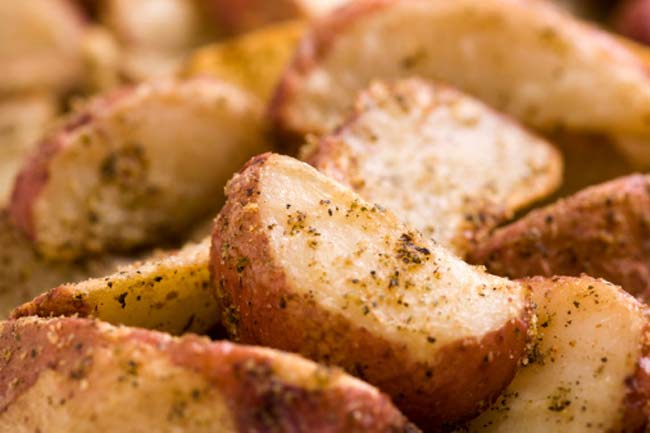 Trans Fats
Partially hydrogenated oils provide trans fats and they pose greater danger to your cardiovascular system than saturated fats do. Labels can be confusing to read in terms of trans fats. Some products call them trans fat-free when they contain less than half a gram per serving. This amount is okay to consume occasionally but not frequently. To eliminate trans fats from your diet, exclude items which mention partially hydrogenated oils in their food label. Some companies may replace their trans fats content with saturated fats to lure you, but you must remember that isn't healthy either.
Image Courtesy: Getty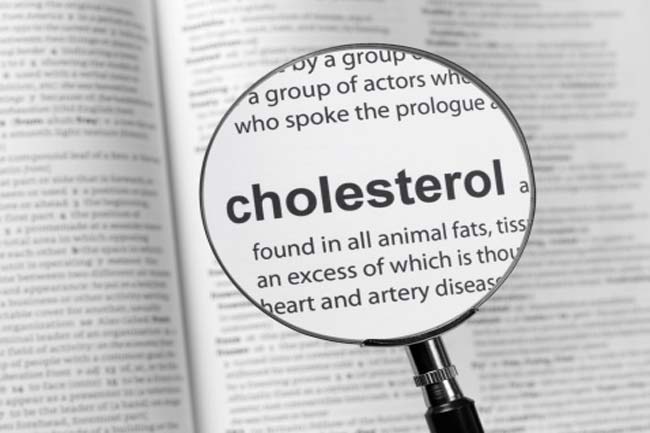 Cholesterol
A cholesterol problem or a family history of heart diseases should make you wary of consuming dietary cholesterol. The National Heart Lung and Blood Institute has found the Therapeutic Lifestyle Changes diet, known as TLC, to be beneficial in reducing heart diseases in people at risk. TLC recommends people with high cholesterol to not take any more than 200 milligrams of dietary cholesterol per day. While you can read the labels of packaged foods to determine the cholesterol composition, other foods like eggs and meat organs don't come with a food label. Limit their consumption for a healthy heart.
Image Courtesy: Getty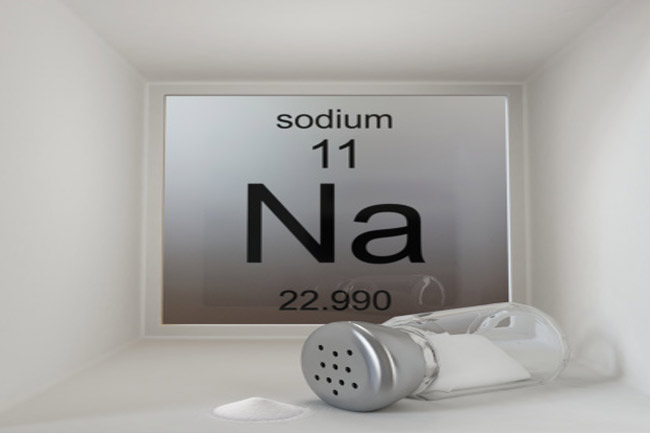 Sodium
High sodium intake puts you at the risk of high blood pressure, and hypertension. These conditions in turn endanger your heart. You need to be sensitive about consuming the amount of sodium and even recent studies have agreed that the less sodium you consume, the lower your risk of hypertension. Dietary Approaches to Stop Hypertension, or DASH diet advices against having more than 2300 milligrams of sodium per day. However, it is best for your heart if you can limit that consumption to a 1500 milligrams. Almost 3/4th part of the salt we consume comes from packaged foods, and so we should be very careful about reading the food labels.
Image Courtesy: Getty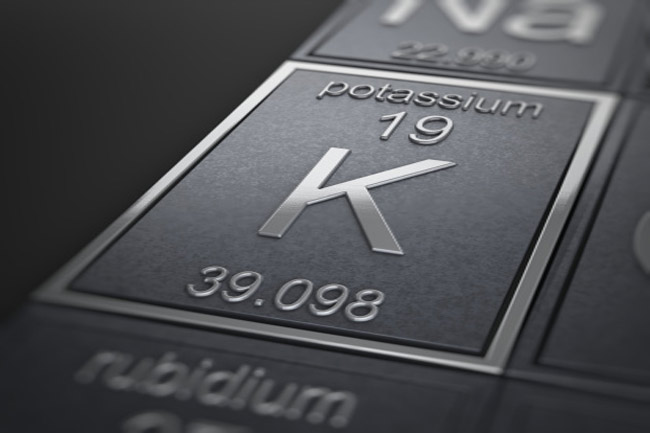 Potassium
Potassium levels, too high or too low, can affect our blood pressure, causing heart irregularities. According to The Institute of Medicine, you should intake 4,700 milligrams of potassium per day. Though it is a wise idea to read the food labels for amounts of potassium, experts believe it is wiser to eat more foods with potassium, such as fruits and vegetables, especially orange juice, broccoli, garlic, bananas, tomatoes, and beans.
Image Courtesy: Getty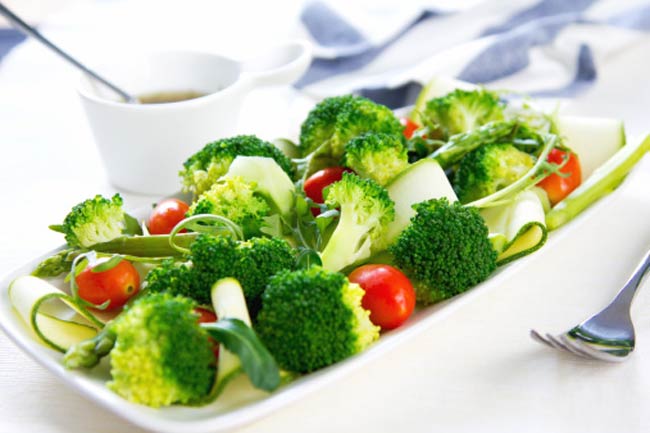 Carbohydrates
The type of carbohydrate is more important than the amount of it. Unrefined carbohydrates are the healthiest form and are found in whole grains, beans, seeds, nuts, and other whole, unprocessed foods. There are certain high-carbohydrates food like sugar, white rice, and regular breads and pastas. Read the food labels to ensure that your food product contains plenty of whole grains and fibre. It has been proved by many studies that eating abundant whole grains lowers your risk of developing heart diseases.
Image Courtesy: Getty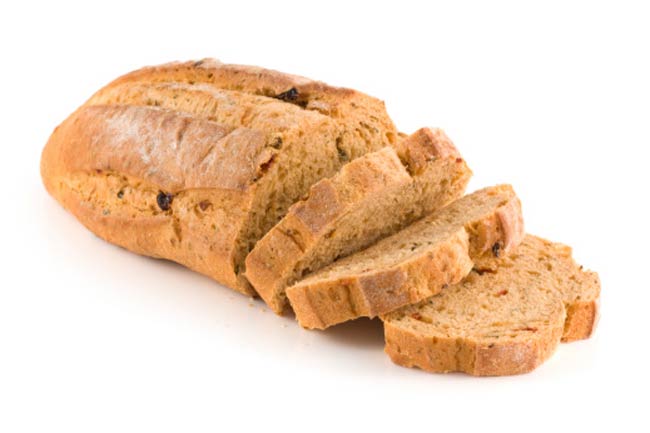 Protein
Your body needs proteins to carry out many functions like for maintaining a healthy weight. The most protein-rich foods do not need a nutritional panel, such as fish, meat and poultry and your commonsense can come in handy in this case. A healthy diet should ideally contain 60 to 120 grams of good quality protein and this can be taken in the form of plant-based sources, such as nuts and beans, and fish and lean meat.
Image Courtesy: Getty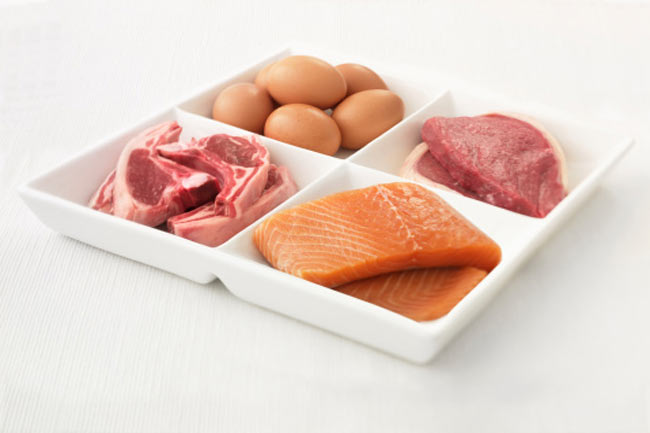 Vitamins
Research has been uncertain in showing the link between certain vitamins in lowering the risk of heart diseases. That's why rather than worrying about the amount if vitamin E or vitamin B in your food, you should aim at eating a healthy diet, including fruits, vegetables, nuts, and other plant-based foods along with lean meats and fish. This type of diet shows strong evidence to play a role in preventing heart diseases.
Image Courtesy: Getty
Disclaimer
All possible measures have been taken to ensure accuracy, reliability, timeliness and authenticity of the information; however Onlymyhealth.com does not take any liability for the same. Using any information provided by the website is solely at the viewers' discretion. In case of any medical exigencies/ persistent health issues, we advise you to seek a qualified medical practitioner before putting to use any advice/tips given by our team or any third party in form of answers/comments on the above mentioned website.
More For You