Nuts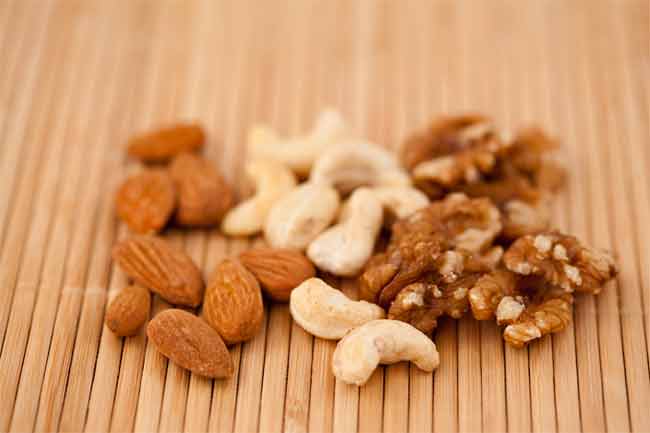 Nuts have been our favorite source of nutrition. They offer several benefits which have been linked to lower cholesterol, better heart health, weight control, and even a lower cancer risk. These nuts can also be rich source of iron that can improve the hemoglobin.
Almonds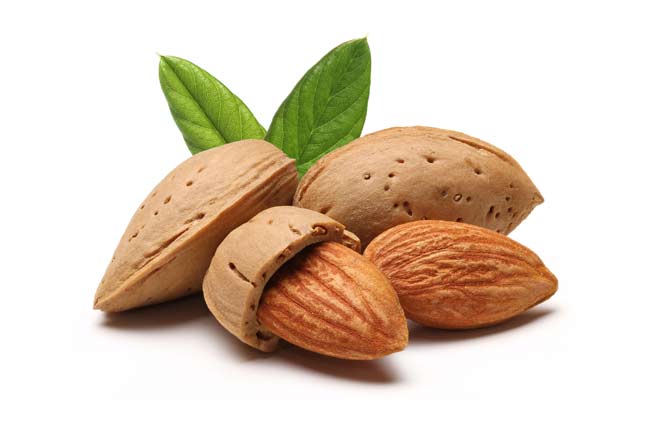 Almonds are richest in protein of all the nuts. They are also rich in calcium and iron.  They also contain copper, vitamins B1, B2 and E and Zinc. However the nut is not easy to digest. Try to soak them overnight in water to make them easier to digest.
Cashews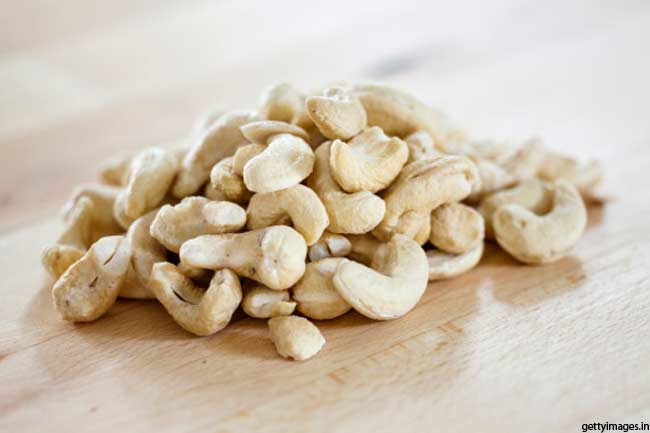 Cashews are rich source of iron, calcium, magnesium, zinc, folic acid, vitamin E and omega-3 and 6 essential fats. Grab a handful of cashew nuts during snack time and be benefited from the iron present in the nuts.
Walnuts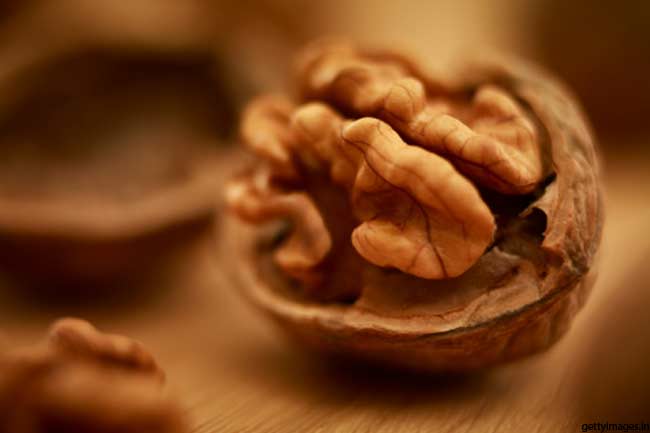 Walnuts are good for health as they are packed with omega-3, 6 and 9 fatty acids. Walnuts also pack ample iron content. Make walnut your favorite snack if your doctor has asked you to improve your hemoglobin. However be sure to eat raw walnuts since they lose most of the health benefits during cooking.
Peanuts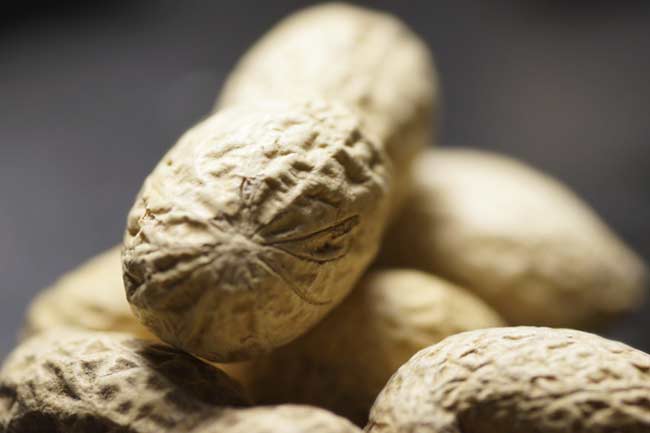 Peanuts are a rich source of protein, niacin and vitamins E, B1, B6. They are also rich in copper, zinc and iron. Although they are most commonly eaten nut, however peanuts are very high in saturated fat making them prone to rancidity.
Macadamias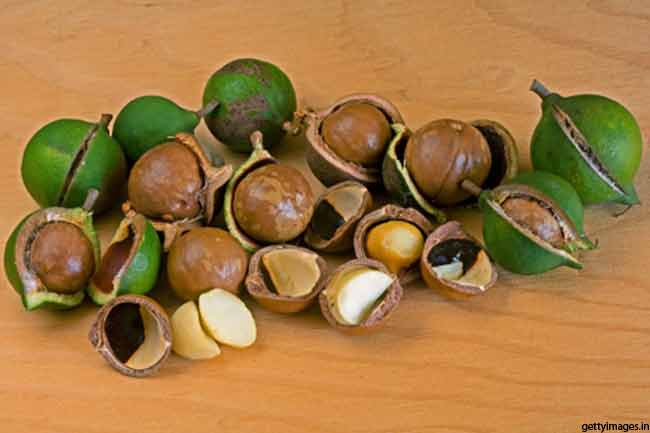 Macadamias contain iron, omega-3, 6 and 9, providing several health benefits. It can help with hormonal balance, improves nerve function and the texture of the skin. The iron content can help you improve your hemoglobin.
Pistachios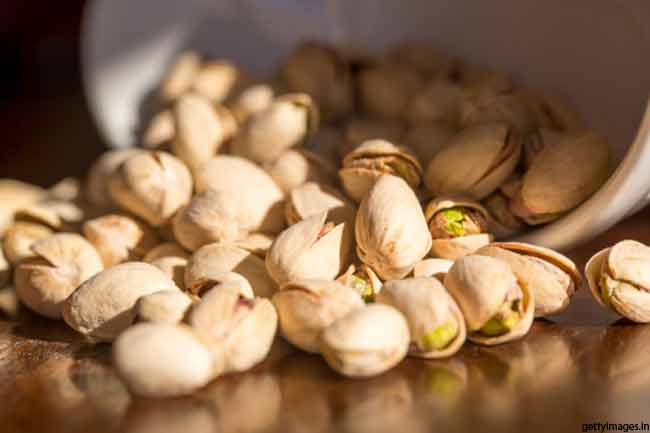 Pistachios are one of the healthiest nuts as they are rich in the antioxidant gamma-tocopherol, iron and potassium and vitamin B6. Eat this nut for improved hemoglobin without any worry of getting too many calories since pistachios offer less than four calories each.
Hazelnut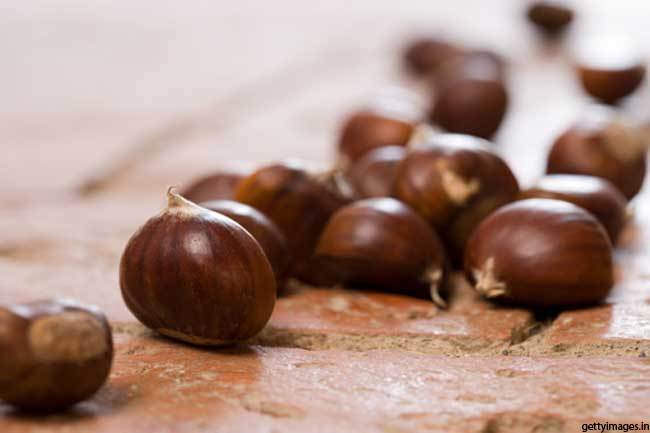 Hazelnuts are rich in iron, protein, and potassium. They are also rich source of complex carbohydrates, dietary fiber, calcium, potassium and vitamin E. It is one of the best sources of plant origin for iron and offer about 5.8 mg iron content per 100g.
Chestnuts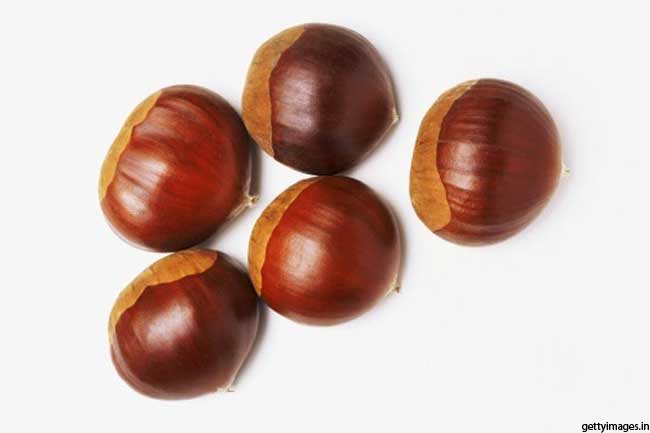 Nuts can be good for your health. Another nut good for your hemoglobin is chestnut. Chestnuts are an excellent source of minerals such as iron, calcium, magnesium, manganese, phosphorus and zinc and potassium. However be sure to eat them in moderate amounts.