7 Healthy Habits to Adopt When At Work
You spend a lot of your awake time at work and therefore, it is important to adopt some healthy habits in order to stay fit and fine. For it, you don't need to make any drastic changes in your routine, just some small changes and you are good to go.
Office Health
By : Ariba Khaliq , Onlymyhealth Editorial Team /
Date : Dec 24, 2014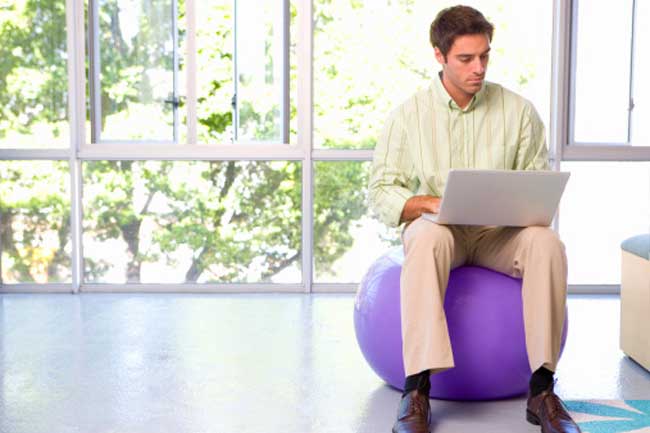 Don't Let Health Fall Victim to a Demanding Job
Spending an hour each day at the gym doesn't count as much when you spend at least eight times that amount at office- sitting, snacking, and stressing. None of these encourages your personal fitness goal. This doesn't mean that you should throw your papers in the air and walk out the door to become a personal trainer, professional mountain bike racer, or bear wrestler. A few strategies, however, can be implemented to make your workplace healthier. When your workplace will befriend your health and fitness, you'll be able to spend more time working toward your fitness agenda. Adapt the following healthy habits at work and see those kgs slide off a little faster. This will probably help your career, too.
Image: Getty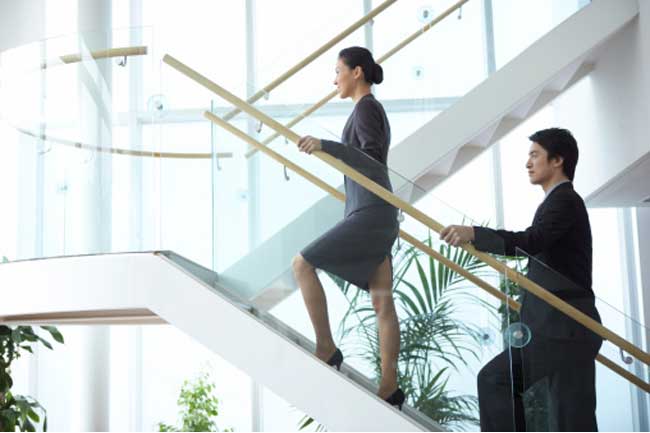 Ditch the Elevator
This is a simple but effective habit to add to your must-do list of healthy habit to adopt in the workplace. Doctors clearly prescribe to climb the set of stairs to keep a good check on your health. Walking up stairs at a moderate intensity burns five calories a minute for a 120-pound person and nine for a 180-pound person. Climbing stairs on a stair treadmill for an hour burns about 660 calories for a 160-pound person. And we already know expending more calories than we consume leads to fat loss. Climbing stairs is a relatively intense exercise that quickly increases our heart rate and in doing so can greatly improve our cardiovascular fitness.
Image: Getty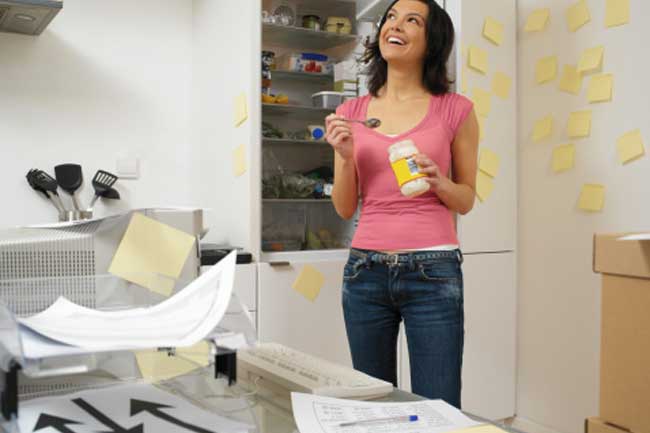 Stock a Mini-fridge/cooler
Invest in a mini-fridge, if you have an office. You could bring a cooler to work if you're in a cubicle farm. Having your lunch and snacks packed for the day makes keeping track of your computer instructions nice and simple. Constantly going out for lunch instead of preparing a healthy meal at home makes it more likely that you'll ingest far more calories than you need. It takes 10 minutes to prepare a healthy lunch the night before work or pack leftovers from dinner. So there's no excuse to continually make poor eating choices.
Image: Getty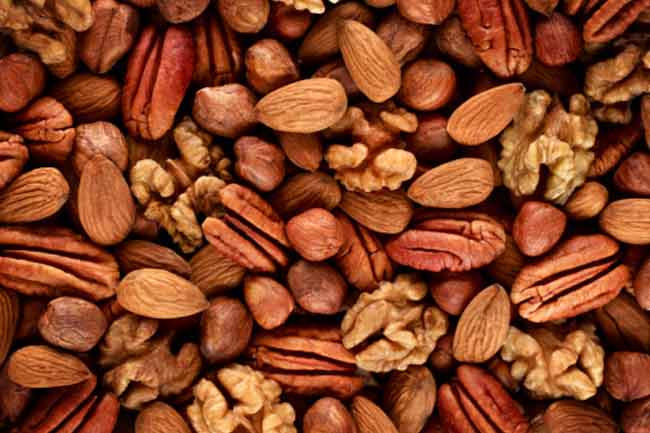 Stuff Your Desk Drawer with Healthy Snacks
The vending machine can take a toll on your nutrition plans. Instead of wasting your money on that waffles, pastries and diet soda like usual, keep some canned fish, instant oatmeal, nuts, low-sodium snacks, protein bars, sugar-free cookies and home-made sprout mix in your desk drawer. Research has found that people can snack on modest amounts of nuts without gaining pounds, and that nuts can even help in slimming down. The next time you have to work late, healthy eats will be within arms' reach.
Image: Getty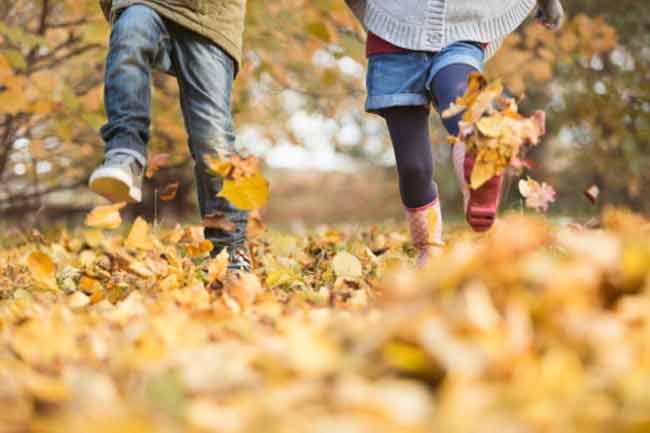 Put Your Coffee Break to Good Use
No matter how much work you have, you need to take an occasional break to de-stress and refresh. So keep a pair of running shoes stashed under your desk, and when your coffee break comes around, take a brisk 10-15 minute walk. This will not only help torch a few calories, but you could clear your mind, ease stress, re-focus, and feel more energized with it. With movement, the blood circulation to your limbs and brain increases. Most people don't realize how energy-draining long-term sitting can be. So if you feel like passing out at your desk, a mid-morning and mid-afternoon stroll could be just what you need.
Image: Getty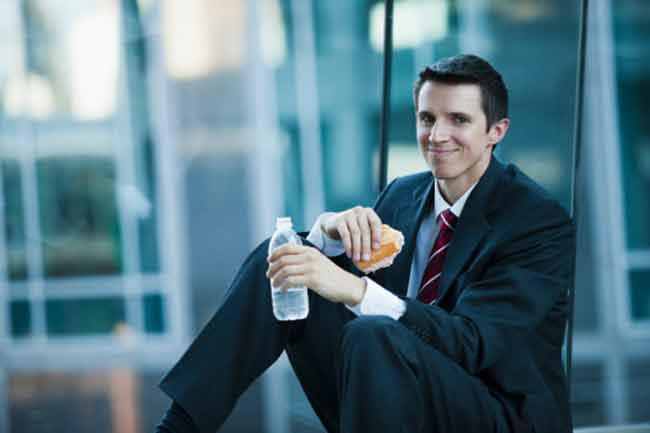 Keep a Water Bottle on Your Desk
If the only fluids you tend to consume during your workday are coffee and diet soda, you need some water. Many people don't realize they're dehydrated. Thirst can zap your concentration, energy and performance. Staying hydrated could help you avoid overeating. A lot of people confuse thirst for hunger which makes them to eat rather than drink water. Start keeping a water bottle on your desk at all times. That way, you can sip on it as the day moves along and get the water your body needs without having to think about it.
Image: Getty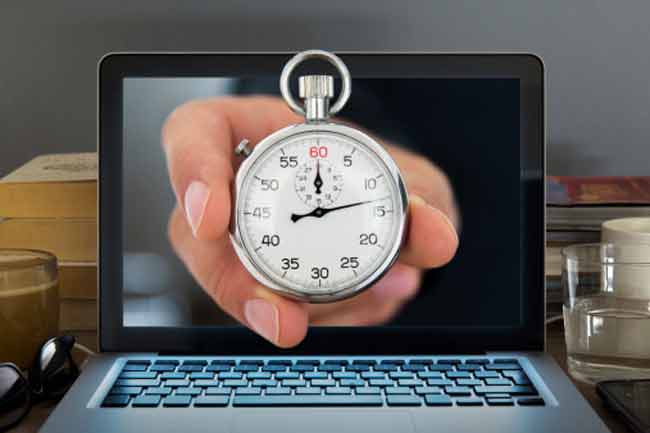 Set a Timer
Instead of sitting at your desk for eight hours straight, set a timer to go off each hour. When it beeps, do something active for one or two minutes. You can do 10 push-ups or squats easily enough. Even going for a short walk is better than nothing. By moving around for just two minutes every hour, you'll feel better at the end of the day. Bring a little play to work and your brain. Your body and your boss will all thank you.
Image: Getty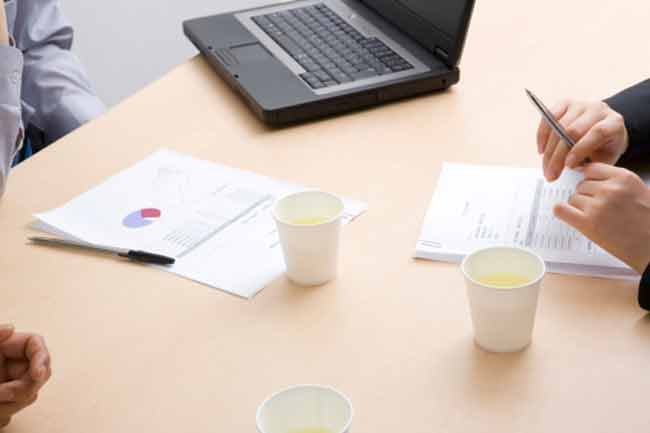 Drink Green Tea
Green tea acts as a pick-me-up to reinvigorate you when you feel sluggish during winter afternoons, it also helps to improve your concentration, short-term memory and can even reduce your tiredness levels. Drinking several cups of green tea a day is a great way to replenish your body's fluid levels. Unlike water, tea is rich with health enhancing flavonoids, vitamins B1, B2, B6, folic acid, zinc, manganese and potassium. You should drink green tea not just for its soothing effects but also to protect your body from free radicals that can damage your body's cells and have also been linked to cancer and ageing. Gulp it down and it speaks for itself.
Image: Getty
Disclaimer
All possible measures have been taken to ensure accuracy, reliability, timeliness and authenticity of the information; however Onlymyhealth.com does not take any liability for the same. Using any information provided by the website is solely at the viewers' discretion. In case of any medical exigencies/ persistent health issues, we advise you to seek a qualified medical practitioner before putting to use any advice/tips given by our team or any third party in form of answers/comments on the above mentioned website.
More For You