7 Healthy Foods that You're Eating Entirely Wrong
Just eating the right foods isn't enough to keep healthy; eating them the right way is essential too. We keep eating the foods of our choice entirely wrong without realising the mistake. If you're interested in knowing the way science tells you to ea
Exercise & Fitness
By : Ariba Khaliq , Onlymyhealth Editorial Team /
Date : Dec 19, 2014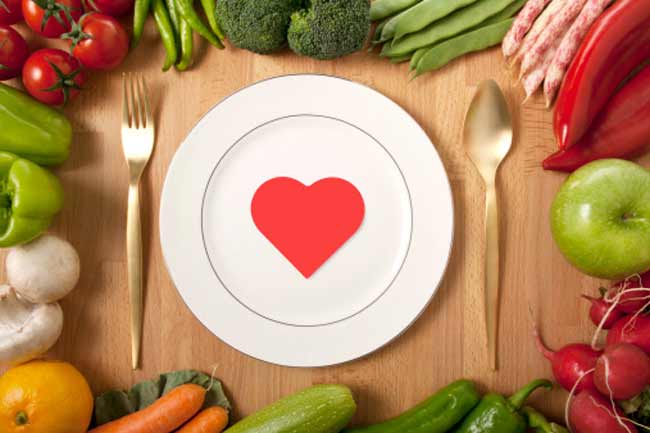 The Right Way to Eat Healthy Foods
It's not enough these days that we eat more of healthier food s, we should also know the right and wrong way to eat them as well. A lot of factors influence the amount of nutrients that you deduce from a food. Things such as cooking and ripening method, food pairing and even the organisms in your own gut may affect how much you gain from plant-based foods. Different kinds of foods affect this as well because not all foods are created equal. Science has made it easy for us by finding the best way to eat; read on to do yourself some favour. Spoiler alert: Raw is not always the right way to go!
Image: Getty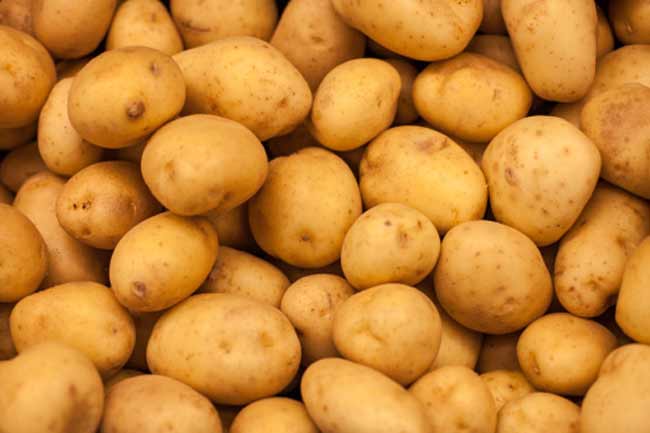 Potatoes
If you think that you're acquiring benefits of the potato vegetable by consuming French fries, mashed or baked potatoes from white potatoes, you are actually in a need to think again. One study found that it was purple potatoes that gave the best benefits, like lowering blood pressure and reducing the risk for cancer. Further, a 2014 study found that purple potatoes surpassed their white counterparts when it came to high amounts of polyphenols and decreased effect on overall blood sugar response.
Image: Getty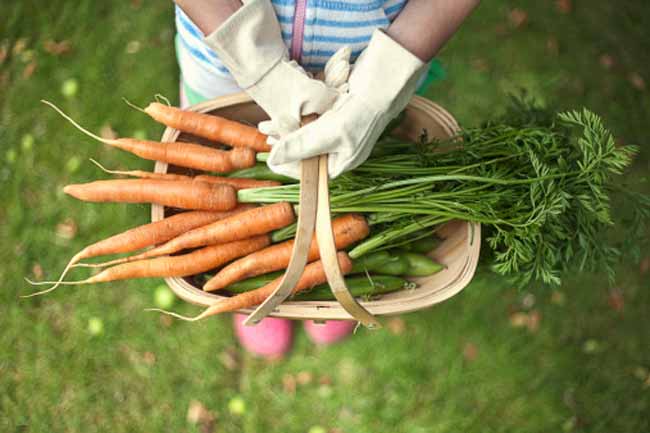 Carrots
As winters gear up, our love for soup increases as well. A chicken noodle soup or vegetarian Manchow soup is quite a favourite in most households. But, next time you're making a batch of your best-loved soup, resist the urge to cut up your carrots. One study found that cutting carrots increased surface size and allowed more nutrients to leach out. That means after washing and peeling, your carrots should hit the water in their whole form. Keep cooking (vs. raw) though. One study found that cooking carrots increased the bioavailability of carotenoids.
Image: Getty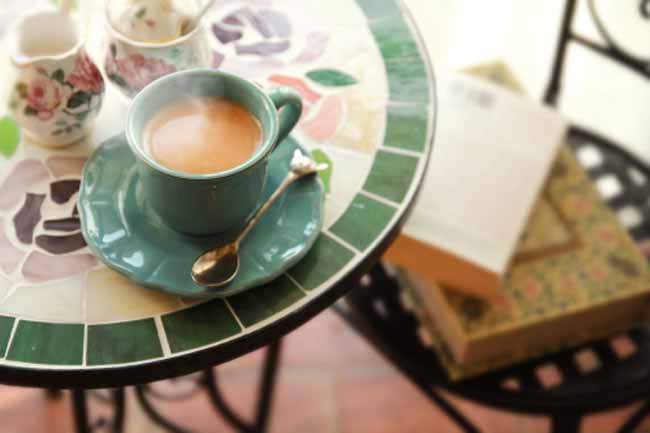 Tea
With winters, also increase our tea breaks and we want to savour every sip of our hot tea. If you want high nutrient absorption with your high tea, then don't do it the way British do it. Several studies have found that adding milk to your tea may actually take away some of the cardiovascular benefits that tea provide. Going with green tea? Add a little juice instead to sweeten. The vitamin C in juice may help to increase the bioavailability of green tea's nutrients.
Image: Getty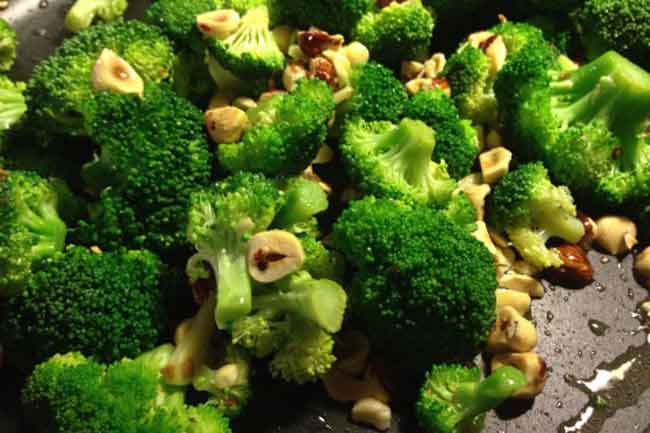 Broccoli
Broccoli is, without doubt one of the best foods you can feed your body! Broccoli has been shown to be quite effective in terms of prevention of certain cancers from breast cancer to skin cancer, but all the difference in the world could be made by the way you prepare your broccoli. A 2008 study found that steaming was the only cooking method that completely preserved, and even increased, the cancer fighting components of broccoli. Boiling and frying were found to be the worst cooking methods. If you still don't want to ditch the boiled broccoli, pair it up with a spicy food. A 2012 study found that adding spicy foods to broccoli increased its cancer fighting power and the spicier the better according to the study authors.
Image: Getty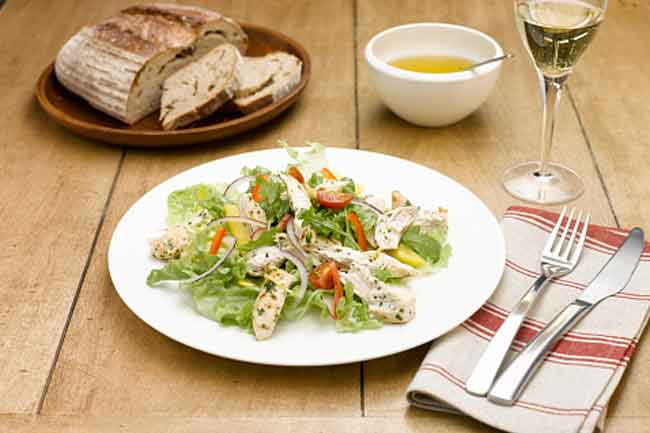 Salad Dressing
We have often been told that dressing up your salad with fatty dressings negate all the good that our salad is supposed to be bestowing. Fat free dressing may seem like a good idea in theory, but when you look at what you give up; it's no match for the full fat counterpart. Several studies have shown the benefits that fat has when dressing your greens, from keeping you fuller and more satisfied after consumption to getting more nutrient absolution from your salad (specifically from lutein, lycopene, beta-carotene and zeaxanthin).
Image: Getty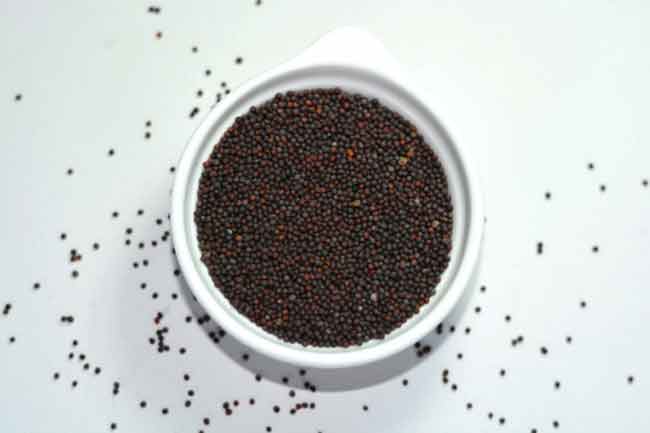 Mustard
Mustard in all its forms is a fabulous condiment to add to sauces, salads and sandwiches, but if you're interested in decreasing overall inflammation as well as reducing your risk for certain cancers then you better keep your mustard choices simple. That's right! It's the cheap yellow mustard options that have the best benefits. You wonder why? Because they contain a compound called curcumin (that's the active ingredient in turmeric) that not only gives cheap yellow mustard its yellow colour, but all of its potential health benefits as well.
Image: Getty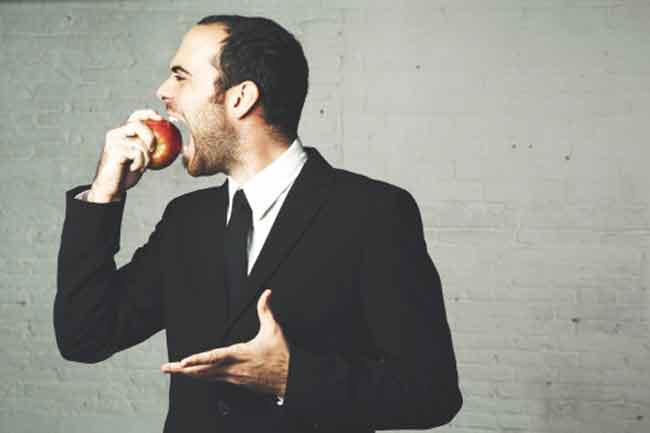 Apples
And now for some earth-shattering news: Apple cores are edible. In fact, they're so innocent, exeprts say it's like they don't even exist. Yes, there is a thin, fibrous cylinder that runs through the middle of the fruit, but it doesn't taste bad; and, if you eat an apple vertically, you won't even notice it. You can swallow the seeds, say some scientists, or just spit them out. Also, let your fruit ripen up a bit. It was found by a study found that the ripening process allowed the breakdown of chlorophyll in ripening apples awhich, in turn, produced more "highly active" antioxidants in the fruit.
Image: Getty
Disclaimer
All possible measures have been taken to ensure accuracy, reliability, timeliness and authenticity of the information; however Onlymyhealth.com does not take any liability for the same. Using any information provided by the website is solely at the viewers' discretion. In case of any medical exigencies/ persistent health issues, we advise you to seek a qualified medical practitioner before putting to use any advice/tips given by our team or any third party in form of answers/comments on the above mentioned website.
More For You