You were supposed to be a vegetarian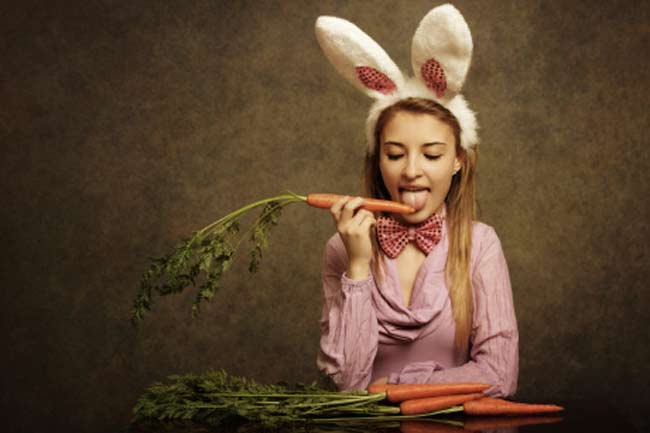 What does being a vegetarian mean to you? You will say you don't eat meat, poultry, fish or seafood or any other product that comes from any part of an animal's body.  You will be surprised to know that there are plenty of processed foods that are mistakenly taken to be vegetarian. One of the reasons for this could be the misleading labels or the lack of listing of all the ingredients.  Here is a list of seven foods you thought were vegan or vegetarian, but they are not.
Chips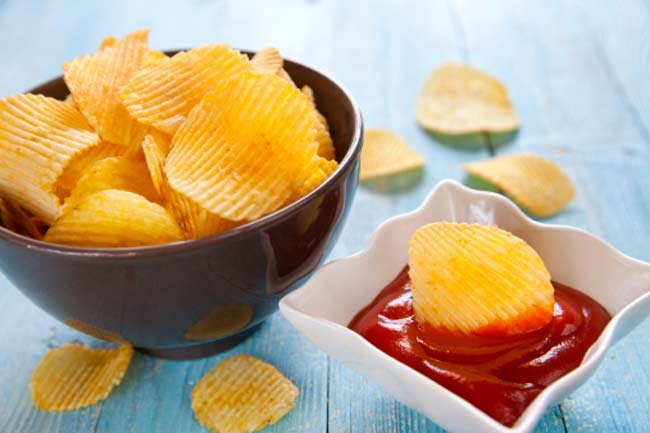 Have you ever read the nutrition labels on the chips packet that you purchase more often? Well, if you ever happen to do so, you would know the nutrition labels on chips sometimes do not distinguish between animal and plant-based enzymes. If you go and check Frito-Lay's website, you will come to see that they use enzymes from pork to develop the cheese in some of their cheese seasonings. They use chicken fat in BBQ-flavored baked chips. However, FritoLay also make chips that are free of pork enzymes for vegetarians and vegans to consume.
Beer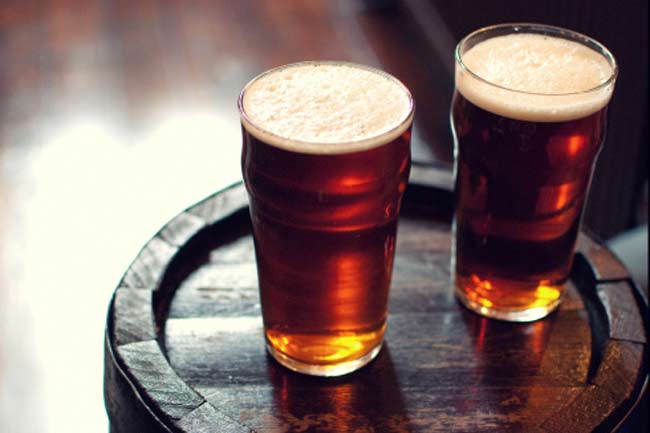 All varieties of beer are not necessarily vegetarian-friendly. Guinness beer uses fish bladder as a fining agent to remove the unwanted leftovers from the brewing process. You might not know, but it may end up in your pint. However, the beer company does not mention it as an ingredient on the label. Some brands prefer fish bladder to filter the yeast.
Orange Juice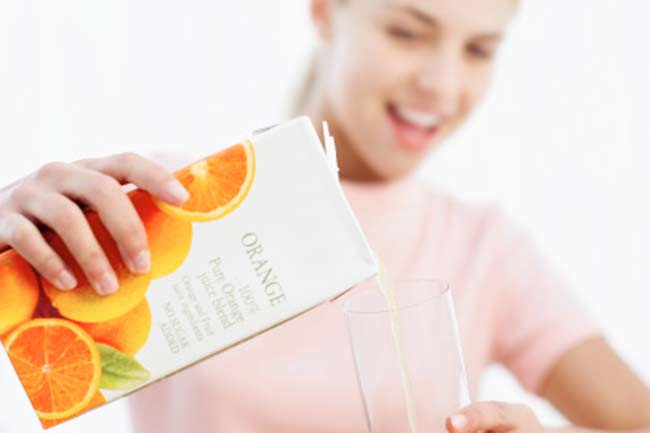 You surely would not have imagined that orange juice would make it to the list of non-vegetarian foods. Orange juice is marketed as heart-healthy because the manufacturers add omega-3s from anchovies, tilapia, and sardines. Some brands use vitamins D derived from lanolin which comes from sheep wool.  You can opt for freshly squeezed orange juice to avoid the non-veg ingredients.
Spanish Rice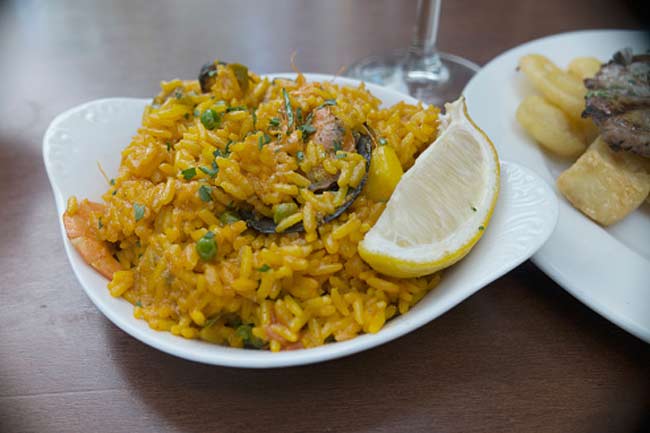 Mexican cuisine is full of fresh vegetables in vibrant colours and is considered an excellent choice for vegans. But, you need to watch out for the Spanish rice served in Mexican cuisine! Because Spanish rice is typically prepared with chicken stock. Before you order it next time, do check with your waiter.
Marshmallows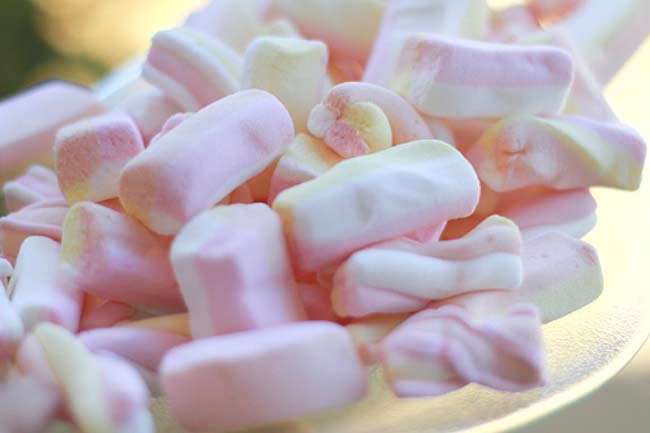 It will be the biggest surprise for all the vegetarians to know that marshmallows are also one of the many pseudo vegetarian foods. Most marshmallows contain gelatin, a water-soluble glutinous protein that is obtained from animal tissues such as bone and skin. However, not all marshmallows manufactured are non-vegetarian.
Cheesecake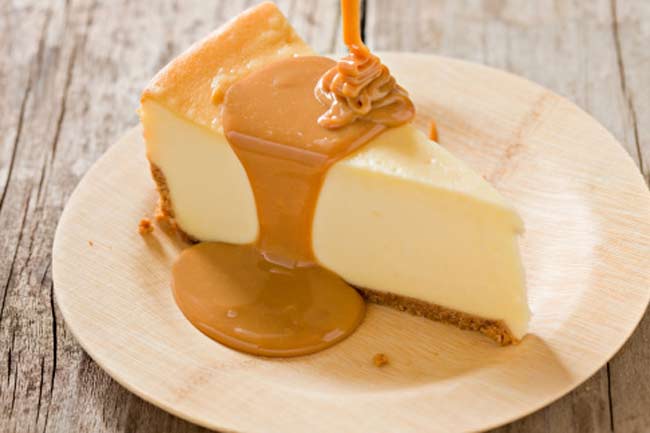 A lot of people prefer cheesecake for dessert instead of traditional sweet pies. But did you know cheesecake is not a vegetarian food? Some companies not only let cheese to set with gelatin but also do not use free-range eggs. So, even if you find cheesecakes without gelatin, you are still subjecting a chicken to a life inside a cage no bigger than a shoebox. The best way to have a vegetarian cheesecake is to make it yourself.
Noodles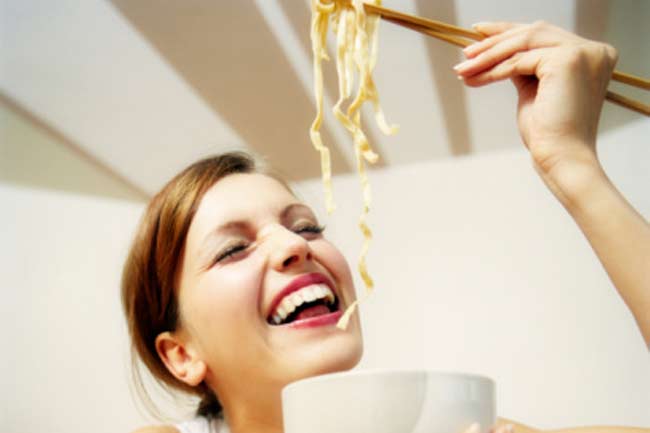 Dried noodles that you purchase in packets or cups contain some meat in them. You can blame chicken flavoured noodles for being the biggest culprits because the chicken stock is so easy and cheap to make that it is cheaper to put a chicken broth powder with noodles than it is to use artificial flavourings, such as those commonly seen in potato chips.