Make cardboard boxes into art projects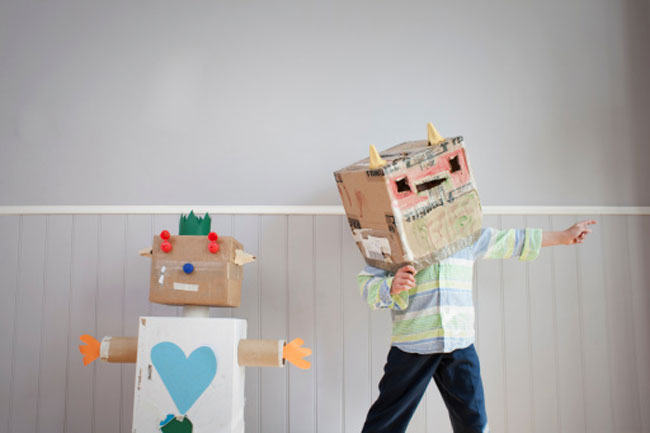 The sum of cardboard boxes we simply throw away is absurd; instead you can involve your kids with them. Cardboard boxes come in different sizes and depending on the size you can make theatre props, spaceships and even doll house.
Establish an organic garden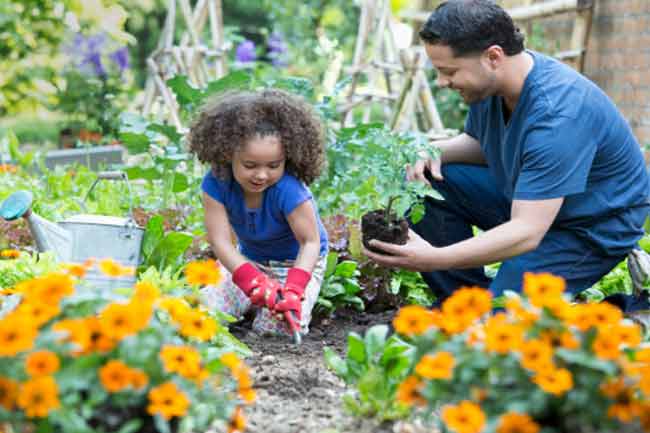 Planting a seed and watching it grow right in front of you is something priceless. Being a beginner, the child will get to learn a lot, by making meals from the herbs and produce reaped. By this the child can also learn why to use organic food instead of conventional crops.
Show care and concern for plants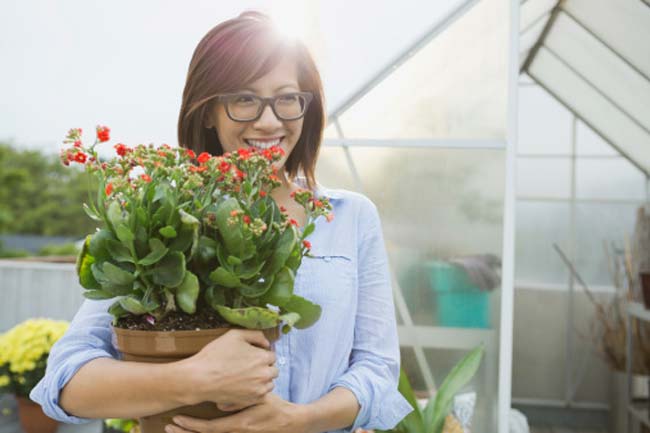 Make your kids responsible and teach them how to care for plants. Educate them about the soil dryness and how to water it. This can also help you kids build interest in science. You share basic information about the dependence of humans on plants and how both are equally important.
Recycle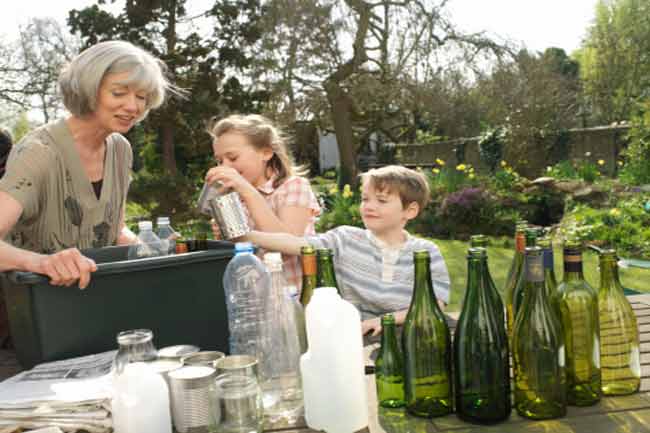 Recycling is important and you can help your children learn what recycling really means and what you could do with all the old plastics and bottles. Make it a job for them to sort all the plastics and glass and show them how they could create something useful out of waste.
Donate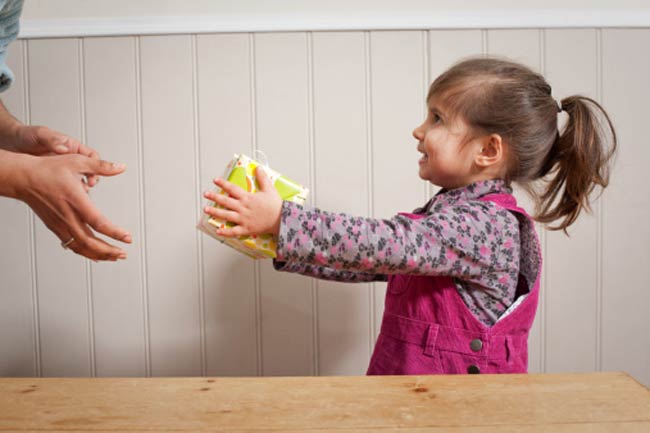 Show your kids the beauty of donation. Donate as much possible from toys, clothes, shoes to almost everything reasonable. Take a trip to local children hospitals with your kids and try explaining them that not all kids are as fortunate as others and once the see those kids in person lightening up with their old toys, they will be changed for life. Image source: Getty