Find the perfect fit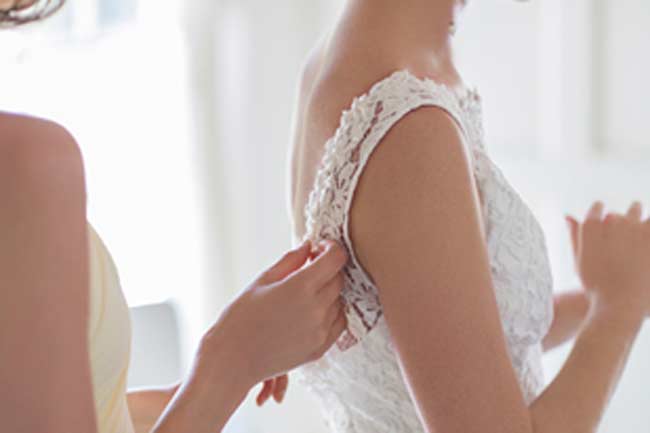 Choose a dress that flatters your body shape instead of going for what is in trend. A dress that looks perfect on that magazine cover or on the store's display might look completely different when you wear it. The look can change completely for better or for worse when you have it on. Finding a dress that flatters your body shape is extremely important.
Take your time in selecting the dress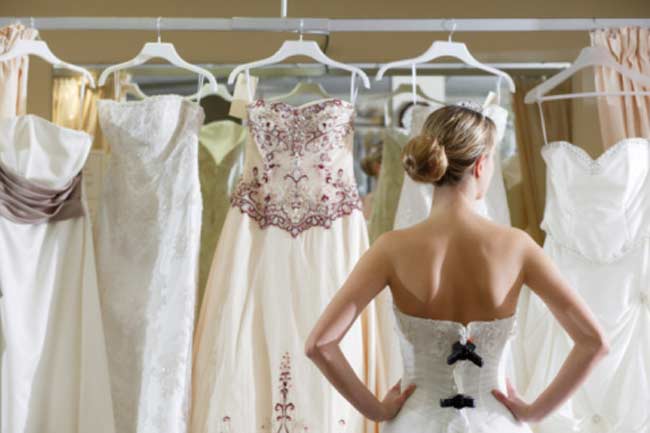 Plan ahead so you have plenty of time to figure out what looks best on you. You might have to try on scores of dresses before you find "the one". Do not hesitate to ask questions and take your time in making your mind up. More often than not, alterations are required to get that perfect fit; buying a dress at least a few months before the wedding will ensure that all the additional trials go smoothly.
Pay attention to detail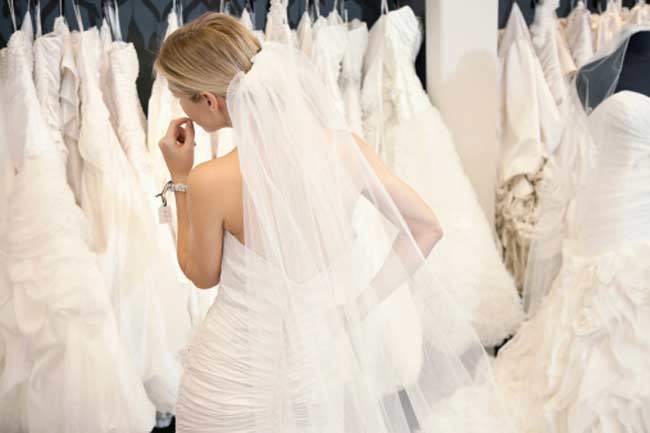 After you have decided on the perfect dress, it is time to focus on the little details. A beautiful lace hem or maybe an elegant pearl string around the waist can sometimes be the difference between a good and a great dress. Also, make sure to account for all the additional expenses beforehand.
Choose your companions wisely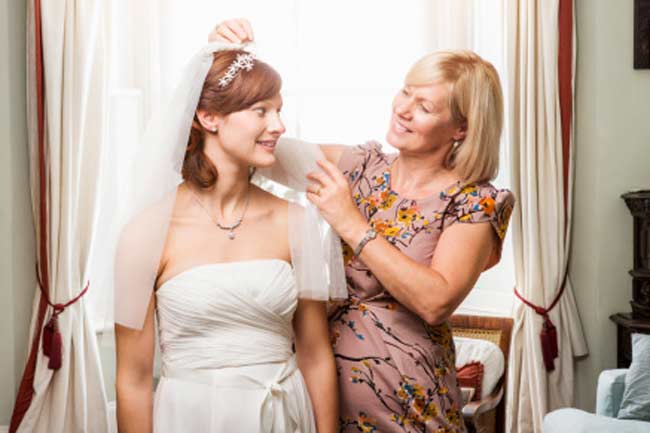 Pick friends who can be honest and supportive and understand the importance of what they are in for. We are our worst critics, so having someone who will give their honest opinion can be of great help. It is also important to make sure that you are not too influenced by opinions of other; in the end YOU should feel beautiful in the dress you buy.
Never forget the comfort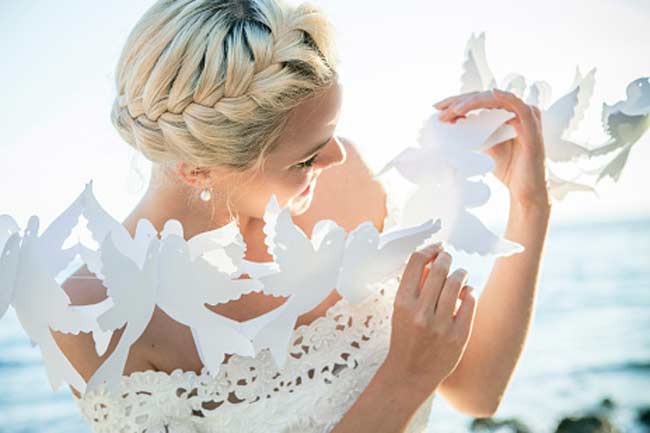 What makes a nice dress 'the perfect' wedding dress is the comfort you feel in it. Make sure you get the perfect fit for yourself no matter how many rejections and alterations you need to do. Do not stop your hunt for a dress that is anything but perfect. Image Source: Getty