Miraculous chaupais of Hanuman Chalisa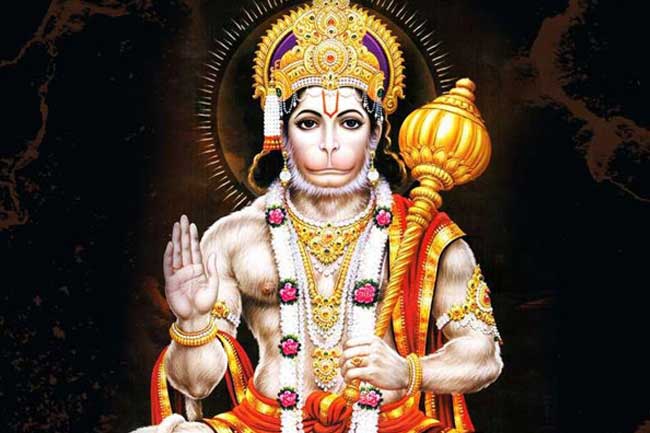 Lord Hanuman, one of the most respected figures in the Hindu Mythology, worshipped by many who seek courage and strength in their lives. Goswami Tulsidas composed Hanuman Chalisa that holds a special place in the Hindu religion. There are 40 poetic verses (Chaupais) in the praise of the Lord Hanuman, hence the name 'Hanuman Chalisa'. It is said that reciting Hanuman Chalisa with full devotion helps channelize energy and gives a total focus of mind and body. It can also help you overcome the bad effects of the Saturn commonly known as "Shani".As you may know each day of a week is devoted to a particular god in Hindu mythology, Tuesday is said to be a day of Lord Hanuman. The best time to recite Hanuman Chalisa is in the morning and at night. If you are under the evil influence of the Saturn, you should chant Hanuman Chalisa at night 8 times for better results. Below are 5 most popular of Hanuman Chalisa Chaupais and their meanings.
Chanting these lines makes you feel stronger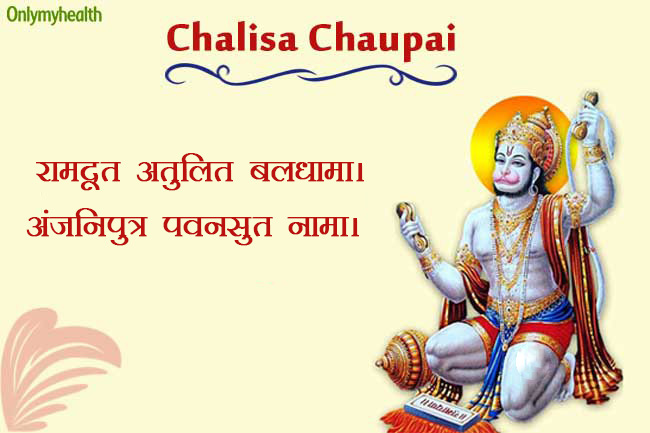 Anyone who recites this Chaupai gets rid of physical weaknesses and feels stronger. The line below means that Lord Hanuman is the messenger of Lord Rama and is enormously powerful. His mother is Anjani and as per shastras he is the son of pawan (wind).
Chanting these lines makes you intelligent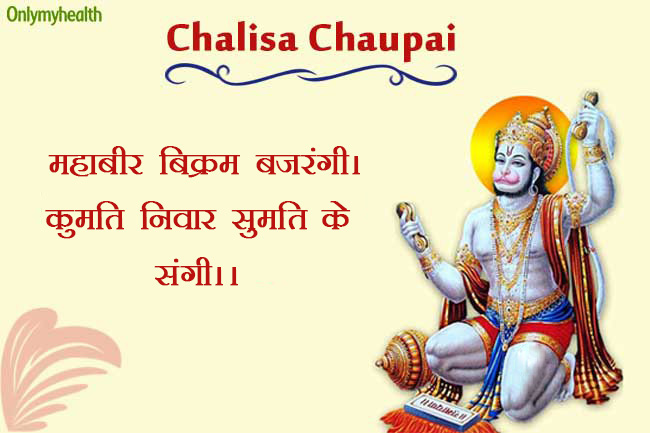 Anyone, who chants these lines of Hanuman Chalisa, is blessed with knowledge and intelligence. Reciting verses of help them get rid of bad thoughts.
Chanting these lines makes you wise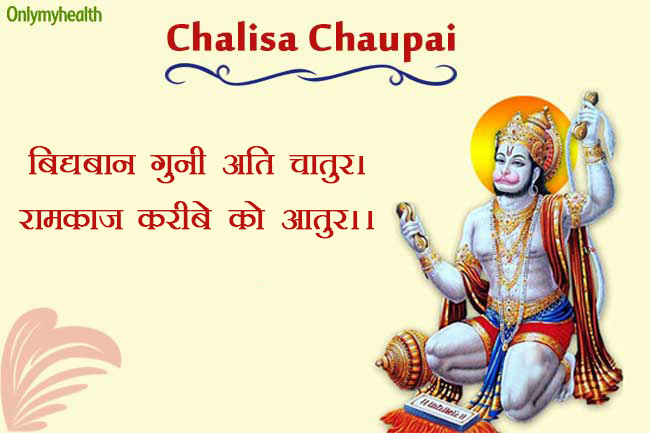 Anyone who wants the wisdom of the world, should chant the below lines.
Chanting these lines Keeps your enemies away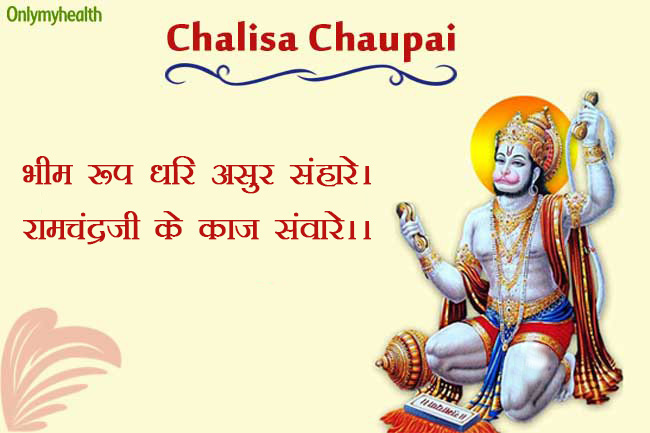 Want to get rid of enemies? Just chant these lines from Hanuman Chalisa and all your worries will be taken care of.
Keep diseases at bay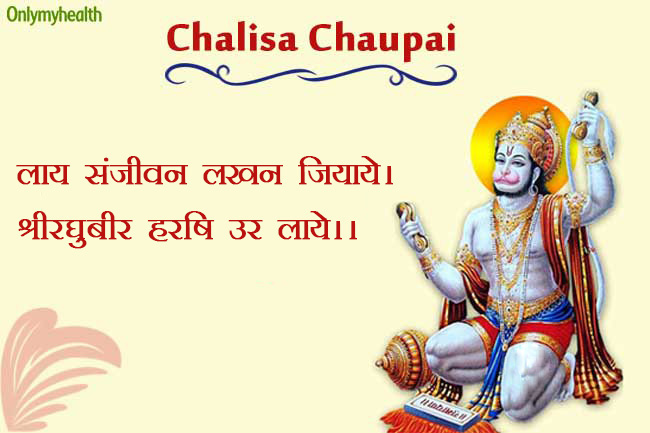 Chanting these lines will help you prevent diseases.
Some more miraculous benefits of reciting Hanuman Chalisa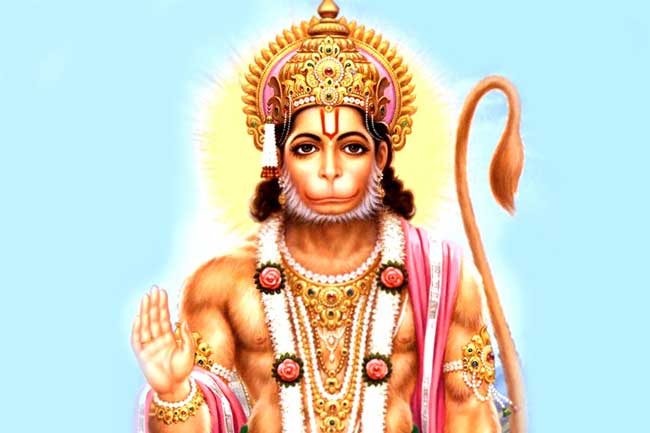 Fend off bad spirits: It is believed that chanting Hanuman Chalisa helps ward off evils and spirits that can be harmful. This devotional hymn helps get rid of scary and fearful thoughts. This is why elders insist that kids and young children should wordship Lord Hanuman and recite Hanuman Chalisa every day.Absolve sins : As long as we are human, we all are bound to commit mistakes knowingly and unknowingly. You can ask for forgiveness by chanting the verses of Hanuman Chalisa. It is believed that by reciting the opening verses of the Hanuman Chalisa at night at least 8 times will help you in absolution and you will be in peace with yourself. Image source: godmantras.com