Cold and Cough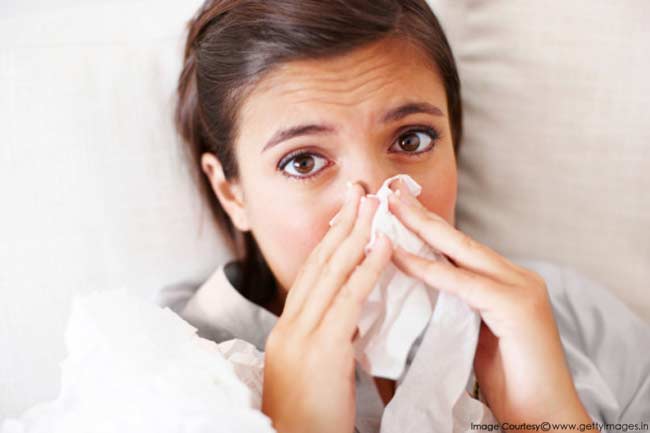 Cold and cough are among the most common ailments that all of us experience. Although there are several medicines for cold available, a few wonderful home remedies that may work wonders against cold and cough. These remedies help improve the immunity and reduce the production of mucus.  
Turmeric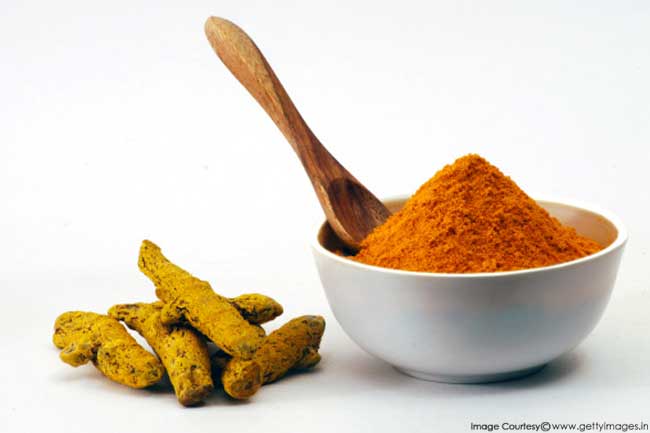 Milk and turmeric are one of the most popular home remedy for Indian homes. Turmeric powder mixed in warm milk helps effectively fight cold and cough. Turmeric contains a wide range of antioxidant, antiviral, antibacterial, antifungal, and anti-inflammatory properties. If you catch a cold, or cough, you can quickly cure it by drinking a glass of warm milk daily with a teaspoon of turmeric powder mixed.
Ginger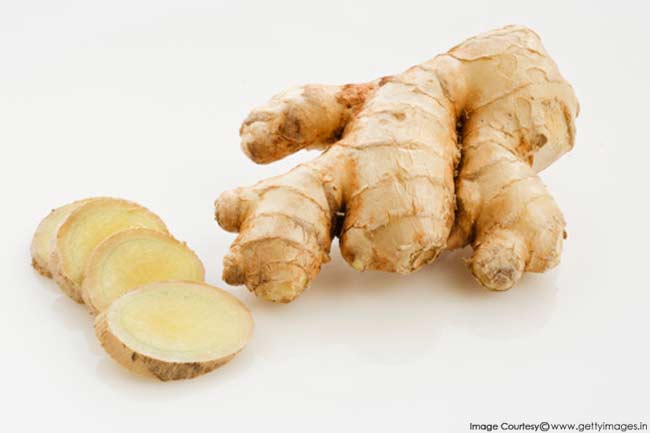 Ginger has always been widely used to boost immunity in India. Ginger is a common home remedy that acts as an antidote against cough and cold. A ginger infused cup of hot tea provides quick relief.
Herbal Tea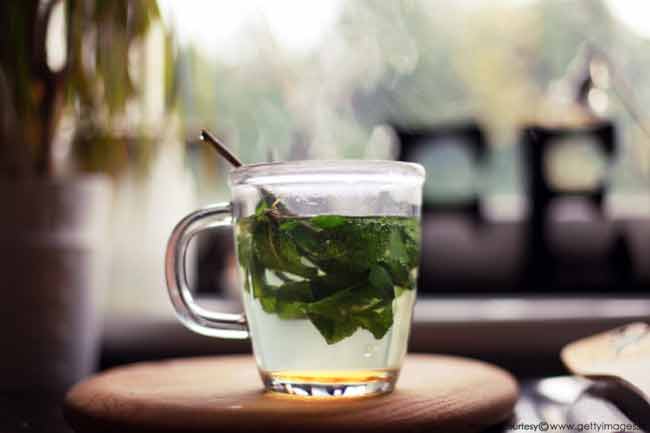 Another common household solution for the common problem of cold and cough is a cup of tea. It can help body expel the phlegm from your respiratory tract. A regular cup of herbal tea can also improve the immune response for future.
Warm Water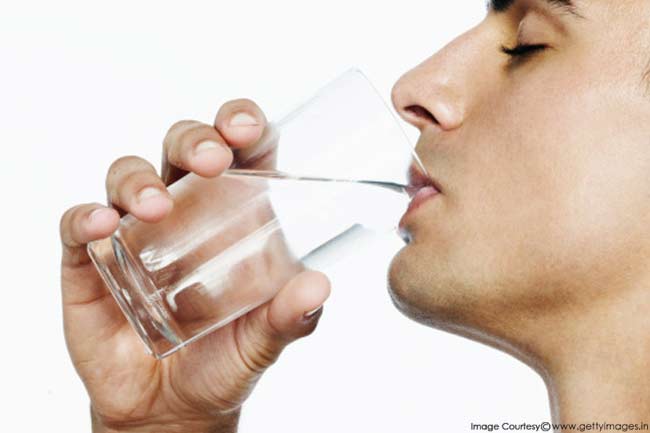 The most common used home remedies are usually the simplest ones. Drinking warm water is the easiest and most common ways to ease your cold. Warm water reduces the inflation of the throat. Sip on several glasses of warm water throughout the day for best results.
Lemon Honey syrup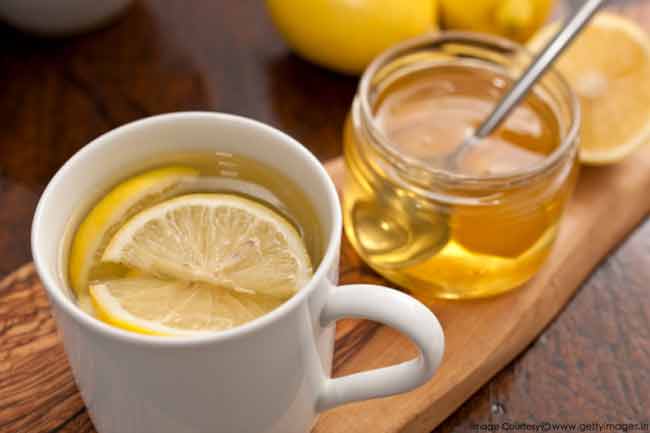 A syrup of made of lemon juice mixed with some honey drops and cinnamon can help you get rid of your cold. Add some ready to use honey to a cup of lemon juice and add a pinch of cinnamon and sip on to the syrup a couple of time daily to ease the cold.
Steam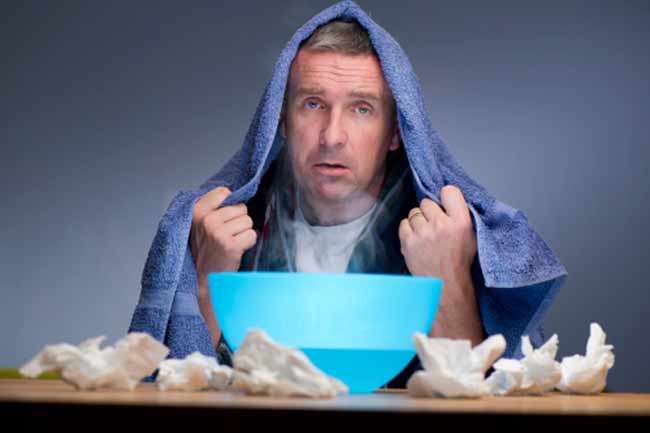 Bend your head over a bucket or pot of boiling water and slowly breathe steam through your nose to ease your congestion and drippy nose. You can also cover your head with a towel to reduce the loss of steam. Make sure that you don't breathe in too fast as steam may burn your nose.
Salt water spray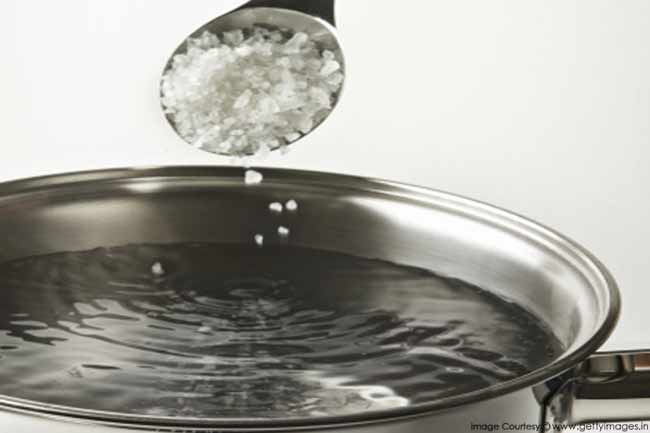 Prepare a nasal spray by mixing a small teaspoon of salt and baking soda to around 300 ml of water. Use the solution as a nasal spray to cleanse your nose and break the nasal congestion. However make sure that you use previously boiled water for preparing the solution.
Gargle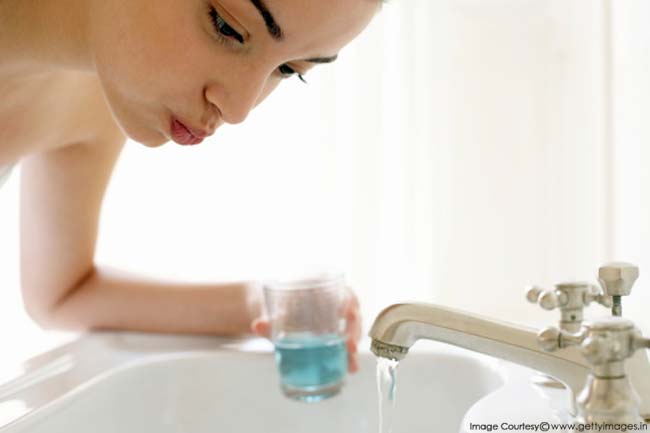 Gargle with salt water to cure your cough. It has been an age old popular home remedy for cough. You can use warm water for better results. It doesn't take too much of effort and time, so you can repeat the process every couple of hours for quick relief.
Stay warm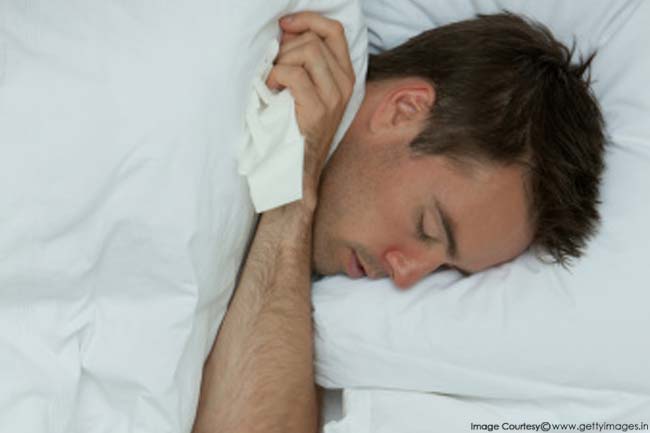 Cold and cough may get worse if you spend more time in cold temperature. An easy way to help your body fight the cold and cough would be to stay warm. Stay in your blanket for as long as you can to let your body easily cure the problems.