Clear Skin is the Best Accessory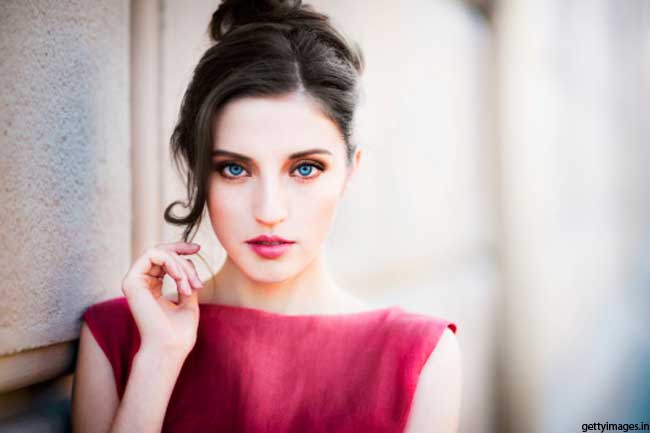 Want a lightened skin tone? Yes, who does not? However, lightening your skin tone does not always mean applying skin whitening creams/moisturizers/lotions or indulging in several skin whitening beauty treatments. There are a variety of natural foods which may help you tone down your complexion.  Skin whitening hindrances unwashed makeup brush  allergic reaction  dirty pillowcase Know 10 superfoods that can give you a white, glowing and shiny skin- the best accessory you can wear anywhere.
Lime Water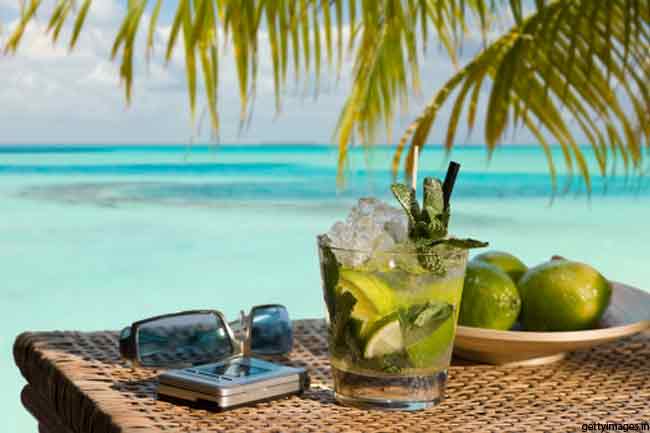 Ditch all the cosmetic products that come at a cost and make shallow promises for glowing and healthy skin. The best natural and ancient method for glowing skin is 'lime water'. It benefits the skin by providing a healthy glow. Water and lime juice reduces aging, blackheads, and wrinkles. Lemon acts as natural bleach as it contains vitamin C and the acidity present in the lemon helps in whitening the skin.
Potato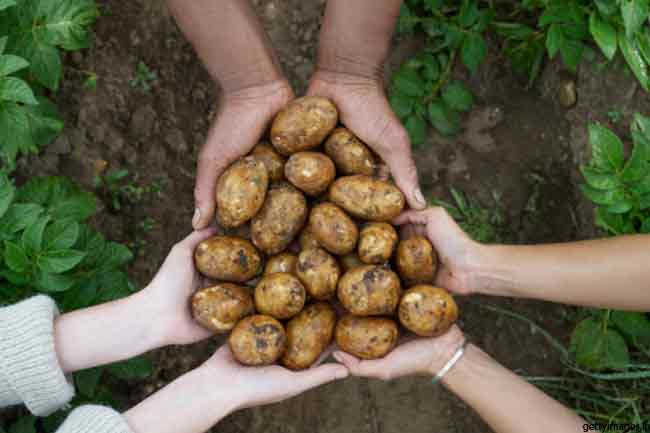 Potato Juice is great when applied to blemishes and spots it clears away in a jiffy. Leave it on for 20 minutes. Place a potato slice on your face and massage it lightly. This will remove red marks, blemishes and lighten your skin tone.
Tea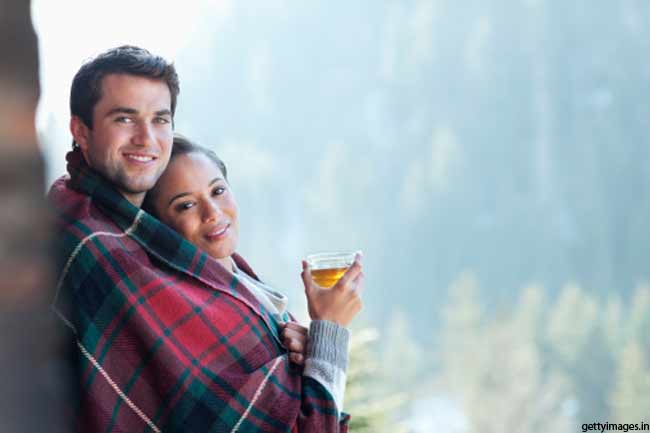 Of course your grandmother has warned you against drinking tea and told that it makes you dark. But, a US research points out that drinking tea can lower peroxides (cause of skin burn and roughness), the reason is the presence of tea polyphenol which is a strong antioxidant.
Chocolate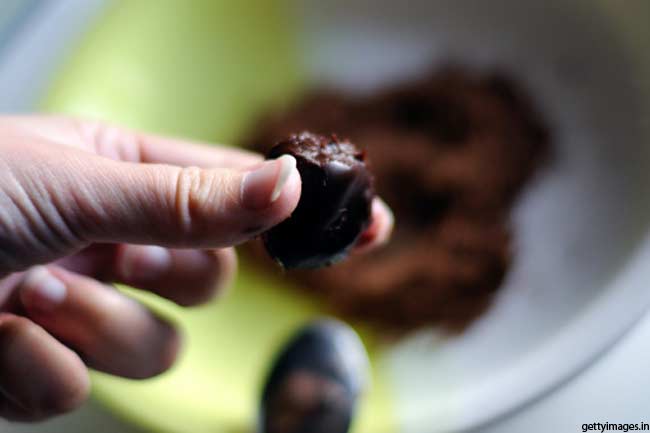 Whoa! No, we are not joking here. Your favourite dark chocolate does rev up the skin texture and UV resistance. Cocoa polyphenols and flavonoids in chocolate are superb antioxidants that help in skin whitening. So happily have a couple of squares every day.
Vitamin C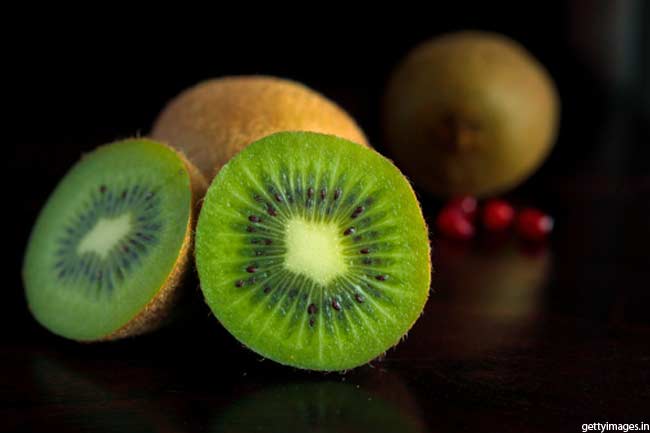 Fruits and vegetables containing high amounts of vitamin C help you to maintain a healthy and bright complexion. Almost every dermatologist will advise you to eat foods rich in vitamin C; and all your favourite ones are on the list- kiwifruit, strawberries, cherries tomatoes, or citrus.
Red and Yellow Fruits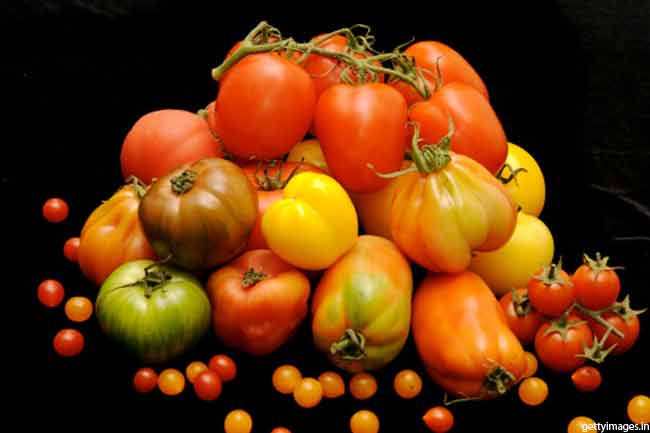 These foods are rich in phytochemicals and carotene, which aids in anti-oxidation, thereby perking up the skin's resistance power. So include plenty of red and yellow fruits and vegetables like carrots, mangoes, pumpkins etc.
Soybean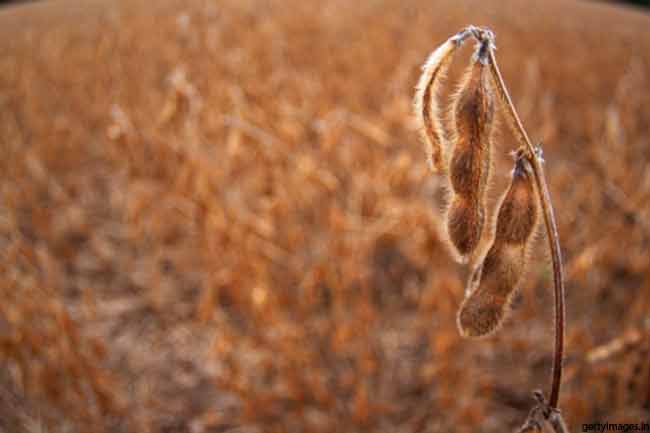 Okay, this might not be one of your favourites but it is a true superfood for anti-ageing. The isoflavone in it acts as a phytoestrogen that fights ageing. Also, the antioxidants present in it help in retaining the lustre of the skin. Try soybean products like tofu or soybean milk for whiter skin.
Oatmeal and Tomato Pack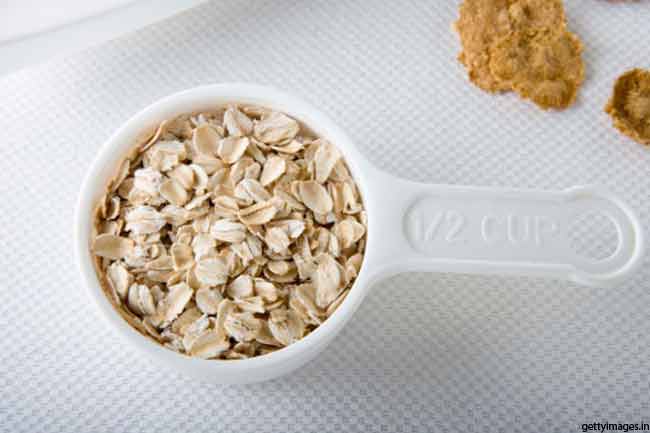 Just mix oatmeal and tomato together and apply evenly on face. Wash off after 15 minutes. Oatmeal is a great exfoliant and tomato is known for its moisturising properties. The result- a light, bright, and supple skin.
Almond and Honey Face Pack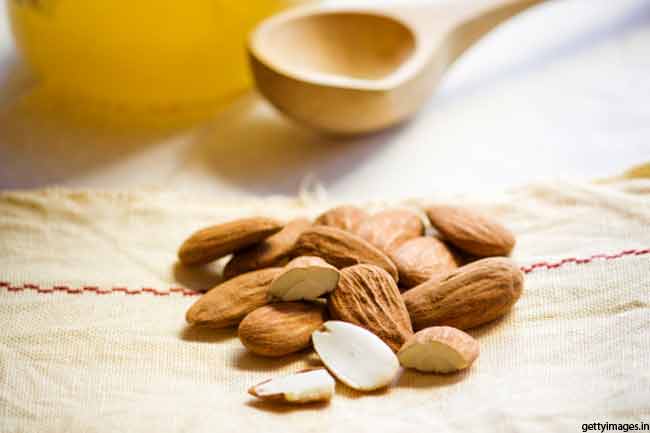 The duo can help you get rid of the stubborn tan. They will also moisturise your skin leaving it smooth and glowing. Make a honey almond face pack by adding little milk, a spoonful of honey, a spoonful of lemon juice, and a spoonful of almond oil. Let it dry on the face for 15 minutes and then wash it off.