Honey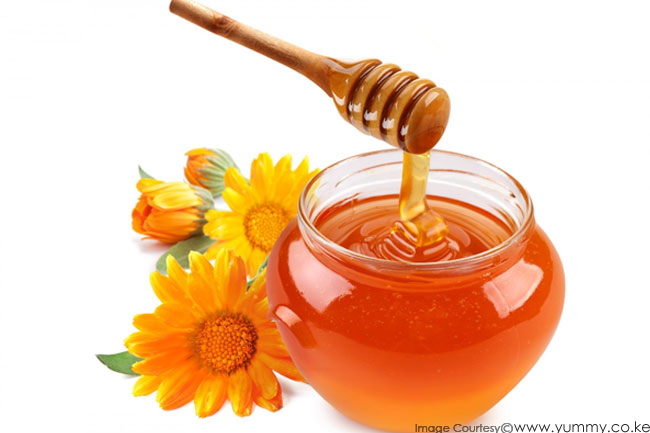 For sensitive and blotchy skin, you can apply a few tablespoons of honey to your face and leave it on for eight to fifteen minutes. The honey has certain properties that will help you moisturize and soothe your skin, killing the blemish-causing bacteria
Cucumber
It is believed that cucumbers are great for skin and they can easily be used to alleviate dark circles, puffiness and swelling around the eyes. Cucumbers work as wonderful natural eye pads. Simply slice a cucumber and put the slices over your eyes, keeping them there for over twenty minutes
Eggs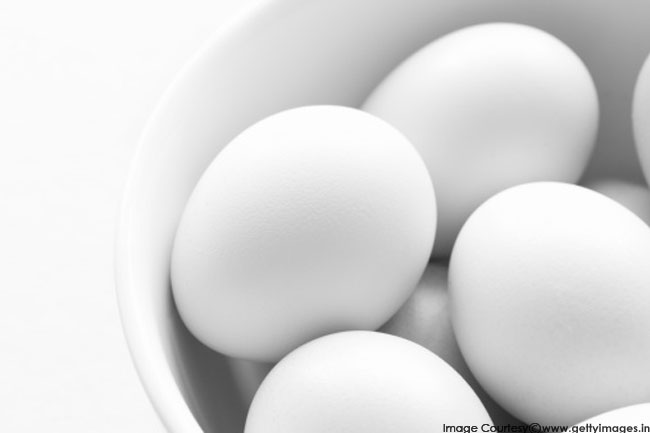 Eggs can be applied on face to ward off wrinkles and tightening of the skin. Egg whites can be used as a mask to encourage the skin to become healthier. Take egg whites in a bowl and whip them for just 10 seconds and apply the egg whites over the face with your fingers. Leave it on for 30 minutes until it dries and then wash it off with warm water.
Avocados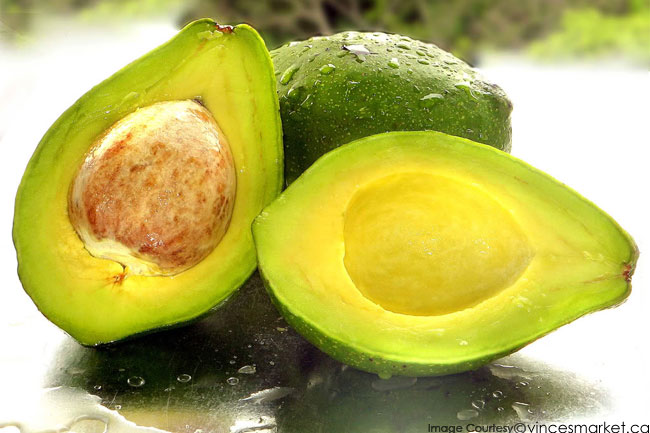 Avocados are packed with vitamins and unsaturated fats that work wonders on people who have acne as well as sensitive or dry skin. They also help slow down the aging process making them highly versatile and desirable. Avocado face masks are one of the best masks that one can use on the skin. Glutamine, an amino acid found in avocado, cleans and protects your skin from environmental changes.  
Papaya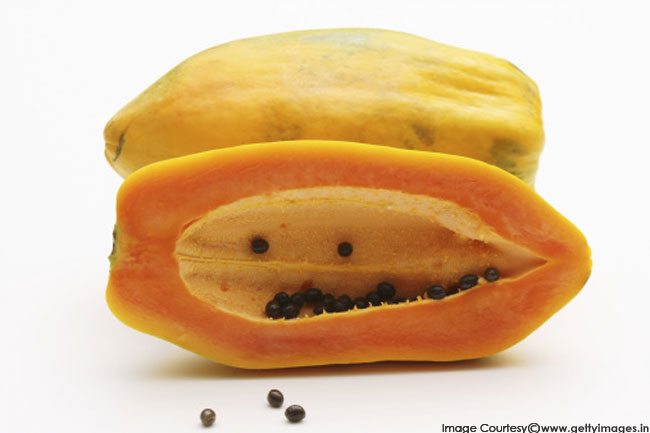 Papaya is a good source of vitamin A and contains a special enzyme called Papain that breaks down inactive proteins, removes dead skin cells and removes impurities from the skin. Drinking a glass of papaya milk or application of papaya's pulp on your skin can do wonders to your skin. Rub papaya peel on your face and let it stay for five minutes. Finally, wash it off with cold water.
Turmeric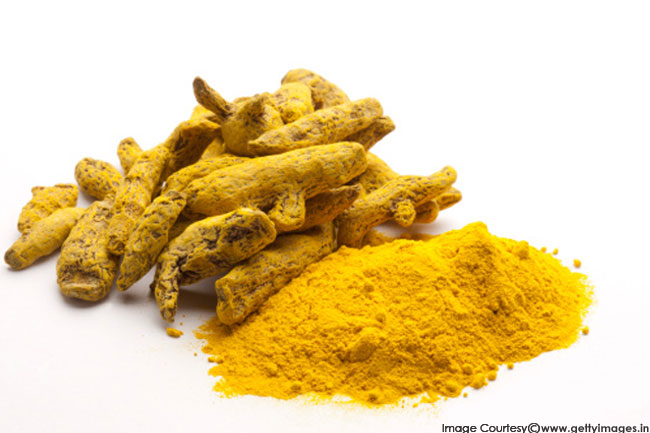 Turmeric is one of India's widely used spices. Not only is it used to add colour and taste to food, but also as a cosmetic. Mix turmeric powder along with cucumber or lemon juice and apply it on the skin. Keep it on for around 15 minutes and then wash off it with normal water. But, make sure that you do this every day to notice a significant change in your skin colour.
Lemon
Lemon helps in the prevention and treatment of acne. It can be used in face packs or be directly applied on the face in order to get rid of discoloration. Lemon has natural bleaching properties.  
Cinnamon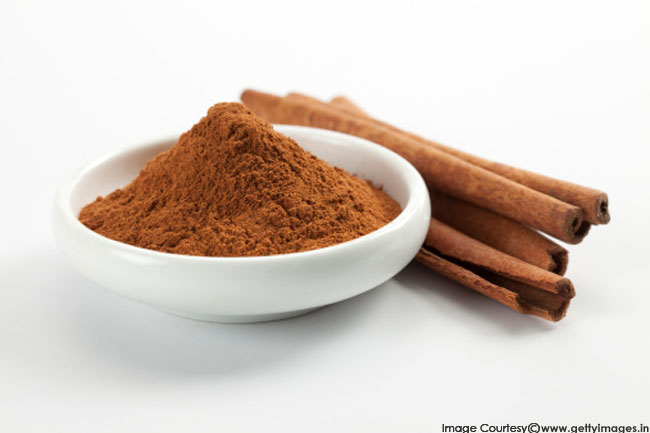 Cinnamon can be used to help dry out acne and exfoliate dull, tired skin by making a facial using cinnamon and few drops of honey. You only need to use little quantities of cinnamon since it is a very strong spice.
Gram flour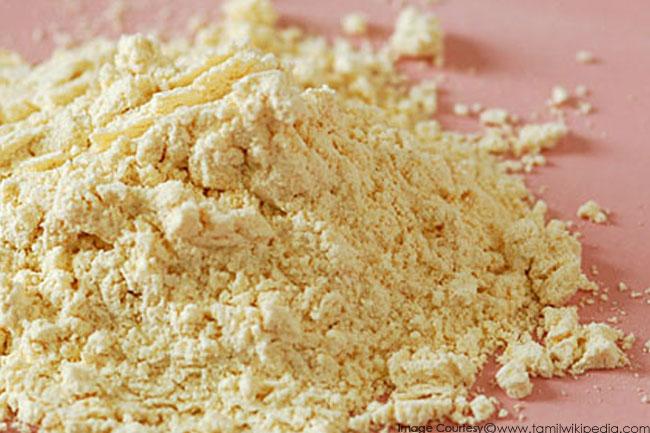 Gram flour can be added to face packs to remove tan and to cleanse and tighten the skin. It has been traditionally used in beauty care, mainly to deep cleanse and exfoliate the skin. Mix it with yogurt, lemon juice and a pinch of turmeric or mix ground almonds with gram flour, milk and lemon juice. Apply it on the face and wash it off after 20 to 30 minutes. It helps to remove tan and lighten skin colour. To reduce oiliness, mix it with yogurt and apply leisurely all over the face. Wash it off after 20 minutes.  
Coffee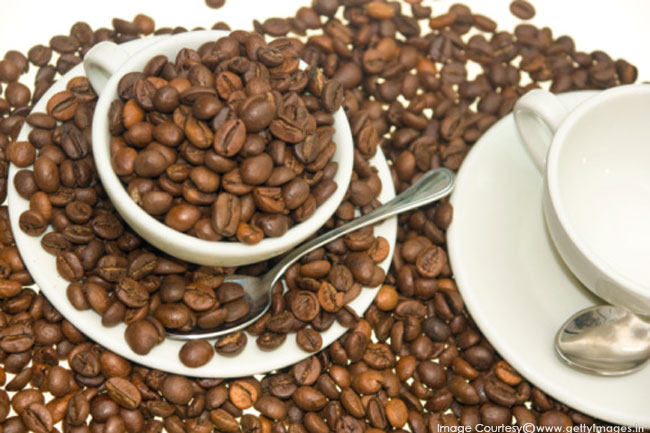 Coffee has been our favourite start to the day. Apart from this, coffee can also work wonders on a tired and dull skin due to its exfoliating properties. Mix ground coffee in small quantity with your favourite face wash and you have your own facial scrub.