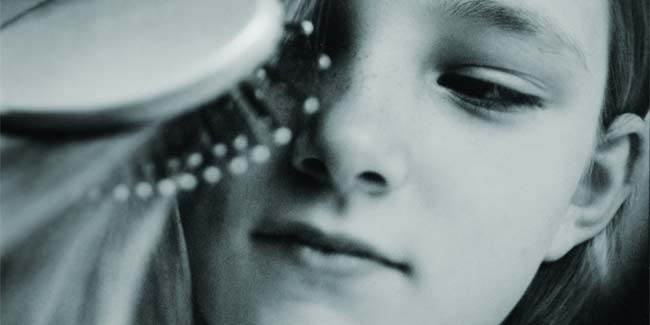 Children can also suffer from hair loss but in most cases, with prompt diagnosis, they can go on to have normal hair.
Whether it is thinning or clearly visible bald spots, hair loss can be really frightening.
It is important that you get the appropriate treatment for your hair as soon as it is noticed in your child. Most cases of hair loss in children can be successfully treated.The following are some conditions of hair loss from which a child can suffer –
Tinea capitis
It is a ringworm of the scalp from which children often suffer. This fungal infection is visible mostly as scaly patches on the scalp, but there a number of other ways too. The patches can be round or oval, and the hairs would be broken off at the surface of the skin which would appear as black spots on the scalp.
Nutritional deficiency
Hair loss can occur from deficiencies of certain nutrients such as –
Vitamin H or Biotin, a B complex vitamin. This helps to convert carbohydrates into glucose for providing energy to the body.
Deficiency of zinc can cause hair loss. It is an essential mineral that affects many aspects of cellular metabolism.
There have been some cases in which the hair loss in children is caused by an excess intake of vitamin A.
Alopecia areata
Alopecia areata is a hair loss disease which is not contagious. It is caused by hair follicles being attacked by the body's immune system. Appearance of round or oval patches show up suddenly on the scalp. These patches do not appear as scaled or broken hair. Although there is no treatment available for this disorder, it can be controlled by treatment in some children. If left untreated, this condition can develop into alopecia universalis, total loss of hair.
Telogen Effluvium
Telogen Effluvium is a condition in which the normal cycle of hair growth gets interrupted by an instance of sudden or great stress. It could be due to surgery with use of anaesthesia, very high fever, death in the family, after severe injury, or because of the use of some prescription drugs.

The normal cycle of growing and shedding of hair gets disturbed, leading to excess or prematurely shedding of hair. The problem with this condition is that, as yet there is not only no treatment available, but even diagnostic tests to detect it does not exist. However, you can expect the hair loss to recover within 6 months to a year, after the stressful event is past.
Read more articles on Hair Loss.